The New 2013 KIA Sportage Turbo AWD review…."ride like the wind"!
The 2013 KIA Sportage Turbo AWD has so much to offer! The beautiful color of the Signal Red, black leather interior and 18″ Alloy Wheels made this car look so sharp!
The KIA Sportage supercharged AWD 2.0 engine has great power, enough power that will give you and your passengers an unbelievably smooth ride!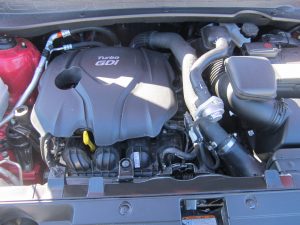 The Sportage has a lot of options just like all KIA's cars and utility vehicles. Many safety features, dual advanced airbags, front & back airbags, outside mirrors with turn signal indicators, LED Accent front lights that makes you more visible to oncoming drivers.
Over the years you can see the major overhaul of KIA's Old Sportage SX . This vehicle is elegant, smooth and has many safety features in and outside the car.
Plus it "rides like the wind" for real!
The Kia Sportage starting price is $19,000 which is a steal! Need more safety don't worry the power assisted braking system with vented discs in front and rear of the KIA Sportage helps with keeping your brakes & pads from heating up.
As with all KIA vehicles you have safety Award Features backed with KIA 10 year 100,000 mile warranty. What other Automaker does that?
The KIA Sportage has a feature I so love , its the Panoramic Sunroof top that extends the length of the cabin creating a virtual top down experience. So not only is the driver enjoying the sunroof so is your passengers…cool ha!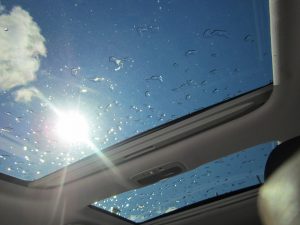 I really like the console also, it has a USB Input jack, Bluetooth wireless technology , Navigation system, Premium Microsoft Infotainment system. AM, FM plus a CD mp3 player and powered by Sirius XM Audio System.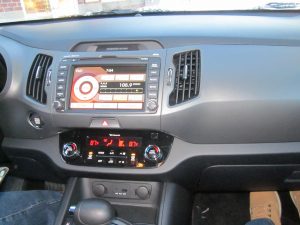 Gotta love the push button start with smart key, power windows and doors. Lets not forget about the rear back up camera that alerts the driver when you are to close to objects or other vehicles. As a parent I really think the Rear Camera is a great benefit for all vehicles, you know many children run or stand behind cars without even paying any attention . The device will alert you of anything being behind you. The camera is clear and sends off an alerting sound for the driver.
The 2013 KIA Sportage Steering Wheel has its own gadgets just waiting for you to try out. You can control radio, phone, cruise control and much more. The Dashboard is fully lit up at all times whether its at night or throughout the daytime.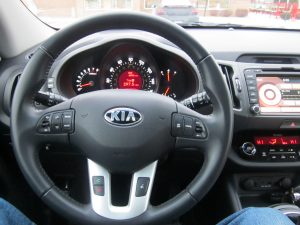 With the dual climate control, you can set your desired temperature apart from the passenger. The KIA Sportage driver seat one touch up and down control gives you more height in seeing oncoming vehicles.
The spacious seating and back trunk allows every passenger enough room to be comfortable.
                                       KIA Sportage 2013 AWD Seats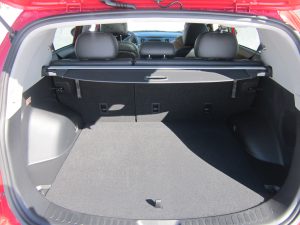 KIA Sportage 2013 AWD Truck is very large and ready to haul whatever you need.
Overall I had a good time test driving the KIA Sportage!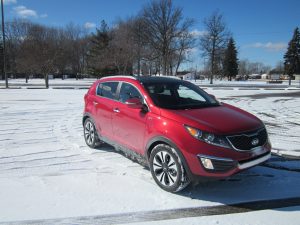 I had a chance to take my family out, test drive the KIA Sportage in the snow, enjoy all the awesome features, drive a reliable yet safe vehicle that offers me not only great performances but a security of knowing no matter what the weather may be…KIA Sportage AWD Turbo 2013 can and will handle it!
Don't forget you can always visit your nearest dealer to learn more about their wonderful selection of KIA Vehicles!
Once again I would like to say THANKS to KIA for allowing us to test drive the 2013 KIA Sportage Turbo AWD!
Disclaimer Statement
I received one or more of the products mentioned above from KIA MOTOR TEAM at no charge for review purposes only. All opinions expressed are 100%my own and were not influenced by any other source. I am disclosing this in accordance with the FTC.