2019 Top Holiday Gift Guide! #Part 6 #Holidays #Gifts
Disclosure: Night Helper Blog did receive sample products from the companies to showcase in our Holiday Gift Guide. We're disclosing this in accordance with the FTC guidelines.
Welcome to our annual Holiday Gift Guide, listed below you will see some awesome gift ideas for everyone. So, grab your pen and paper and jot down these great gifts. Website links will be available for each brand so lets get started.
They always offer the most wonderful selection of gift and decor items – for each season and holiday of the year.  Precious Moments take those truly precious moments in our lives and put them into tangible items, in other words, things that we can touch… and see… and share! This holiday season, they've outdoor their selves.  Just take a look! A few of this seasons favorites: The Be Jolly Cookie Jar, Merry Moments Ceramic Dessert Plates (set of 4), I Llove You LLots, 2019 Dated Porcelain Ornament, and the Moose Wonderful Time of the Year, 1st Annual Animal Series Ornament of Bisque Porcelain.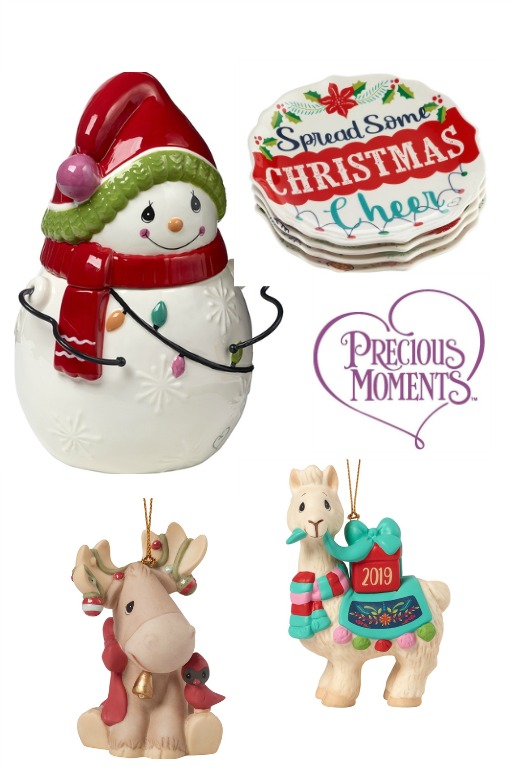 It began more than forty years ago, when Precious Moments® creator, Sam Butcher, began drawing the endearing teardrop-eyed children he called "Precious Moments," as gifts for family and friends. Today, his Precious Moments artwork is among the most recognized art in the world, sharing messages of loving, caring and sharing with collectors from around the globe.

Precious Moments is truly achieving goals set forth by its mission statement: to make the world a better place by helping others share the gift of love. The longevity of the Precious Moments brand is a testimony to its ability to stand the test of time and persevere with its core values of goodness, quality, creativity, and stewardship at its forefront.
Head on over to Precious Moments to purchase yours today.


Carpet One

Floor

& Home: Welcome-a-Cure 2019
What better way to decorate our home for the holidays, than with a "Mat That Gives Back". A great gift hostess gift.  Mine will be adorning my mother-in-law's front door in honor of her being a breast cancer survivor!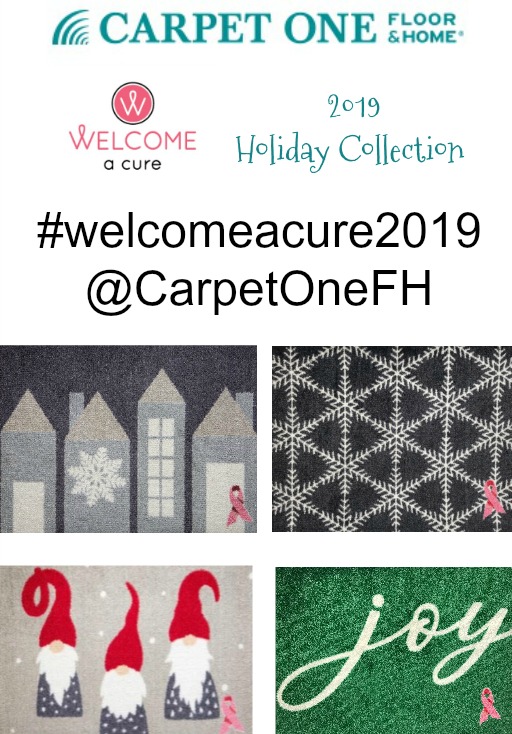 About Carpet One Floor & Home
As a cooperative with 1,000 stores worldwide, we not only have enormous buying power, but we have partners in all of the major brands, mills and manufacturers. We've done the research for you. Just tell us your needs, and we'll satisfy them beyond your expectations. With one of the largest selections of carpet, hardwood, laminate, ceramic tile, vinyl, area rugs and more — and you'll always find the best products and great savings … every day.

This holiday season, decorate in style, and support breast cancer research with one of Carpet One Floor & Home's globally-inspires US-made, washable, 2'x 3′ rubber-backed welcome mats.

Five new globally inspired micro-collections are available all-year, and 25% of each $29.99 mat, supports the leading breast cancer organization – Breast Cancer Research Foundation (bcrf.org).
Purchase a Welcome A Cure 2019 Holiday Mat at your local Carpet One Floor & Home Location – find one HERE.
For beautiful nails during the holidays, and all throughout the year!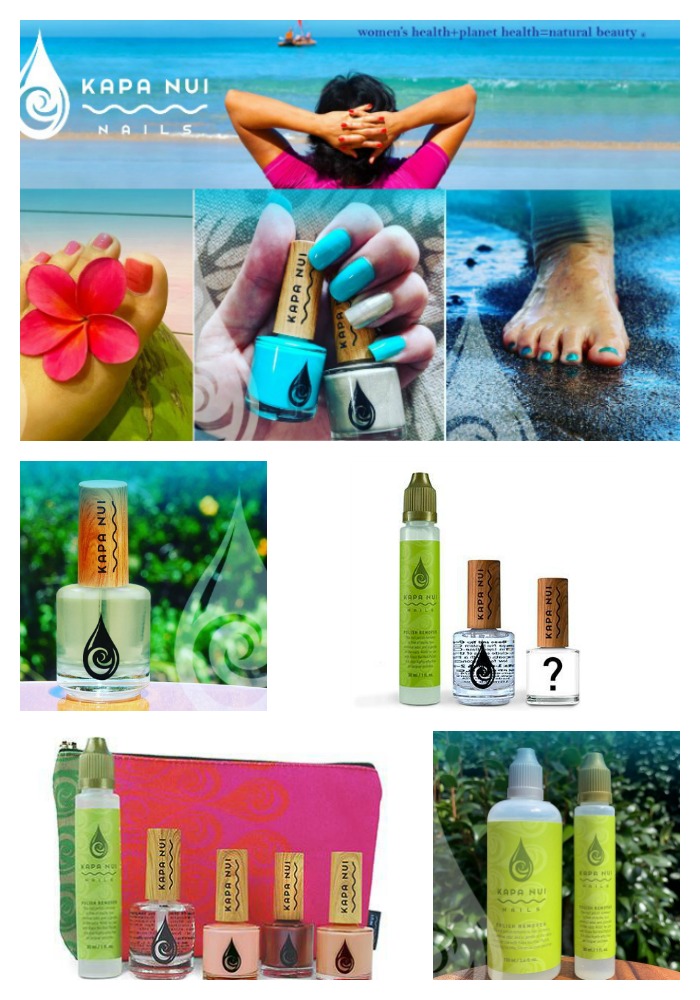 Hawaii Island-born Kapa Nui Nails is a clean and green formula of nail polish products in a covetable color range inspired by Hawaii's lush tropical beauty. The innovative water-based formula is non-toxic, low-odor, vegan & cruelty free.

• They believe it is critical to be honest and open about their products and to educate nail product users about their options. their line of products was developed with the goal of using ingredients that are not considered harmful to people, even with daily exposure, and that will degrade causing no harm to the land, sea, or air.

• They also believe we need to define the words we use. At Kapa Nui they use the words: "toxin –free," "non-toxic," "toxic," "eco-friendly" even though they do not have universally accepted meanings.
Gorgeous colors – beautiful presentation / packaging – safe to use.  It's a win-win with Kapa Nui Nails.  You can purchase their products HERE.
 With Busy Beauty's "Wipes Designed for Womankind", beauty and travel ease go hand in hand!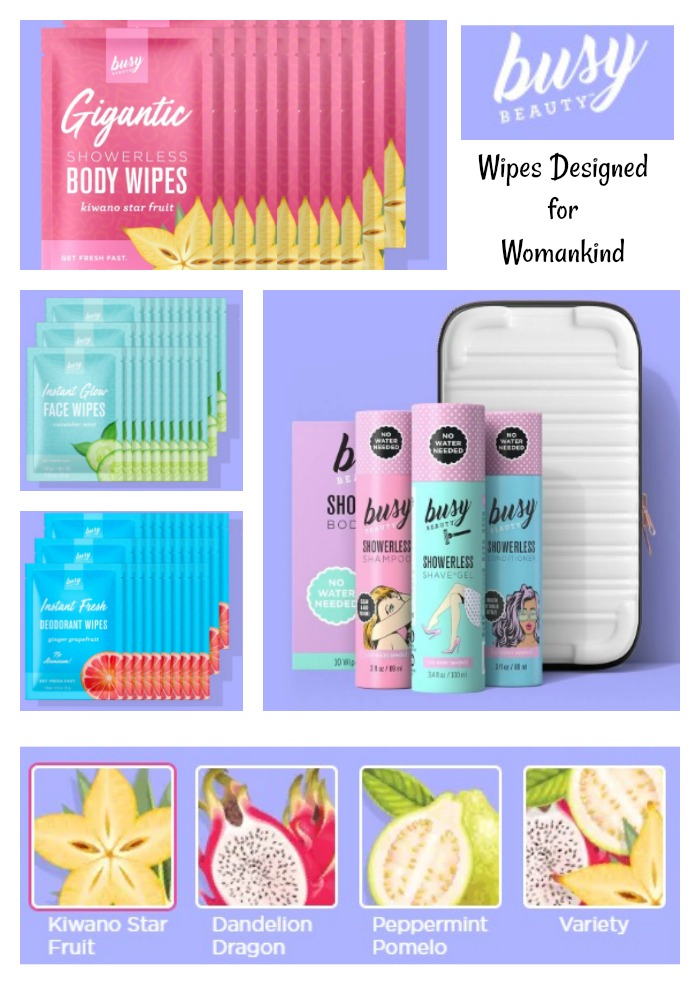 GET FRESH FAST in seconds with Busy Beauty's no-water-needed, convenient wipes collection!

At Busy Beauty, we know that confidence is the best cosmetic. Our goal is to keep women feeling fresh, clean, and confident 24/7. Busy Beauty's mission is to cut down the amount of time needed for a beauty routine, while offering a portable solution that gives fresh confidence all day long.
Get all those beauty travel needs (or hey, just to keep on hand for daily on the go necessities) HERE at Busy Beauty.


Osmo – Real Play, Real Learning
Great way to enhances your child's screen time.  They play, do, and learn…and have fun while doing it all!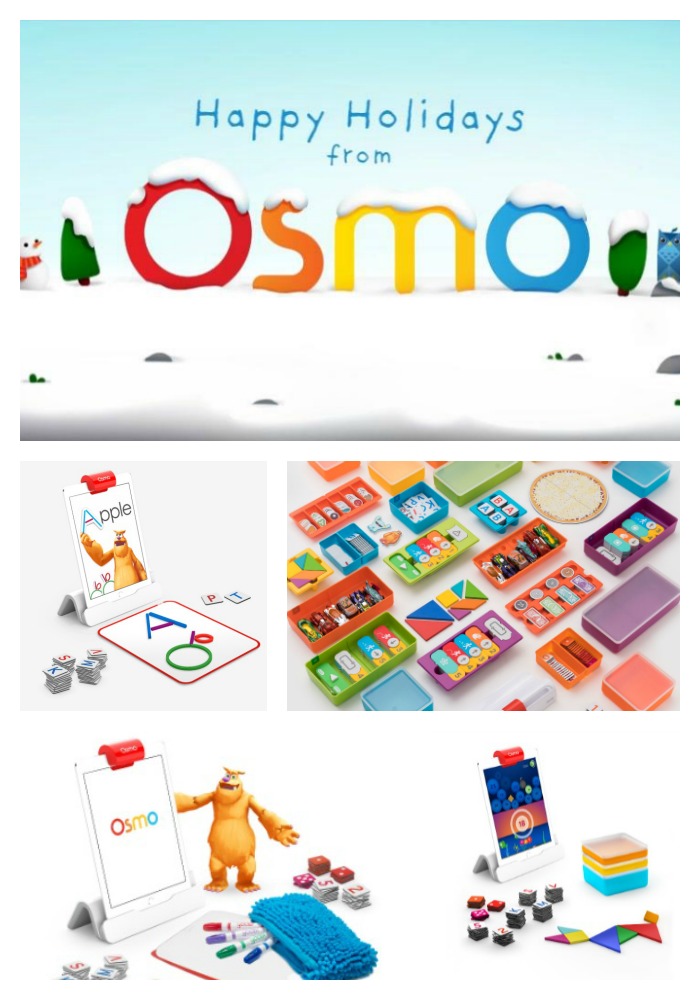 Osmo is an award-winning educational game system that will change the way your child interacts with the iPad, iPhone and Amazon Fire tablets by opening them up to hands-on play. With the Osmo game system, you can play in the real world and in the digital universe at the same time! Osmo's ten hands-on games are designed for kids ages 4-12. Use tangible pieces to create a unique, hands-on learning experience.
You can get any of the Osmo kits and additional games, HERE.
Rheos Floating Sunglasses
Yep, their name says it all.  Their sunglasses float, so no worries about losing them if they fall into the water.  Let all those at the lake, on the boat, in the ocean activities begin.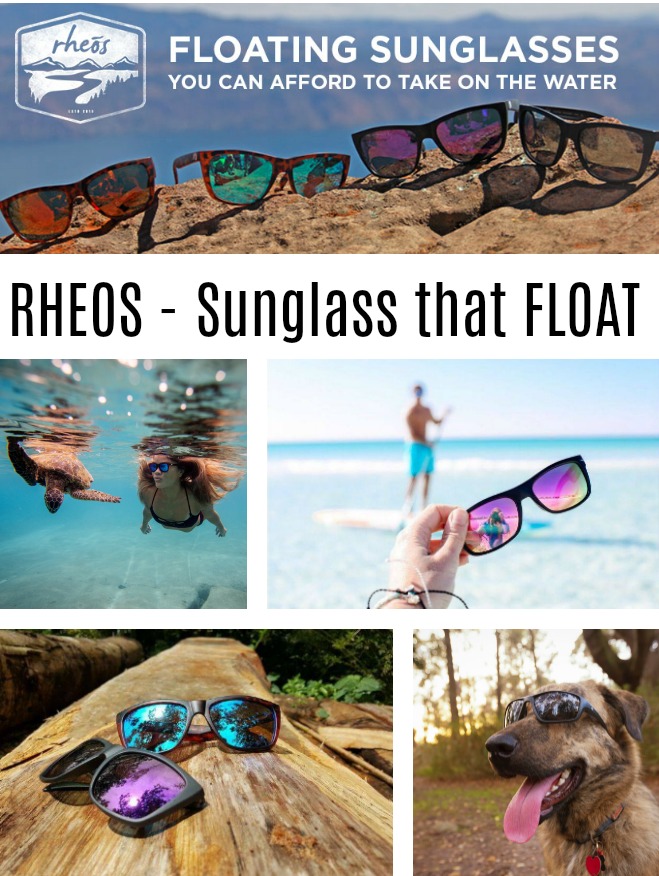 Rheos is the Greek word for river current. A river is constantly flowing, constantly changing, and most importantly, it carves its own path. Looking back, it's no wonder that it's the only word that captures the essence of what the brand has become today. Like a river, they believe in letting life flow. Polarized Floating Sunglasses You Can Afford to take on the Water! $49.99 on all their floating sunglasses and Free Shipping on all orders over $50.
You can get Rheos floating sunglasses for kids and adults HERE.
Shoes that look good, and above all… feel good! Trainers, clogs, ballet slippers, sandals and more.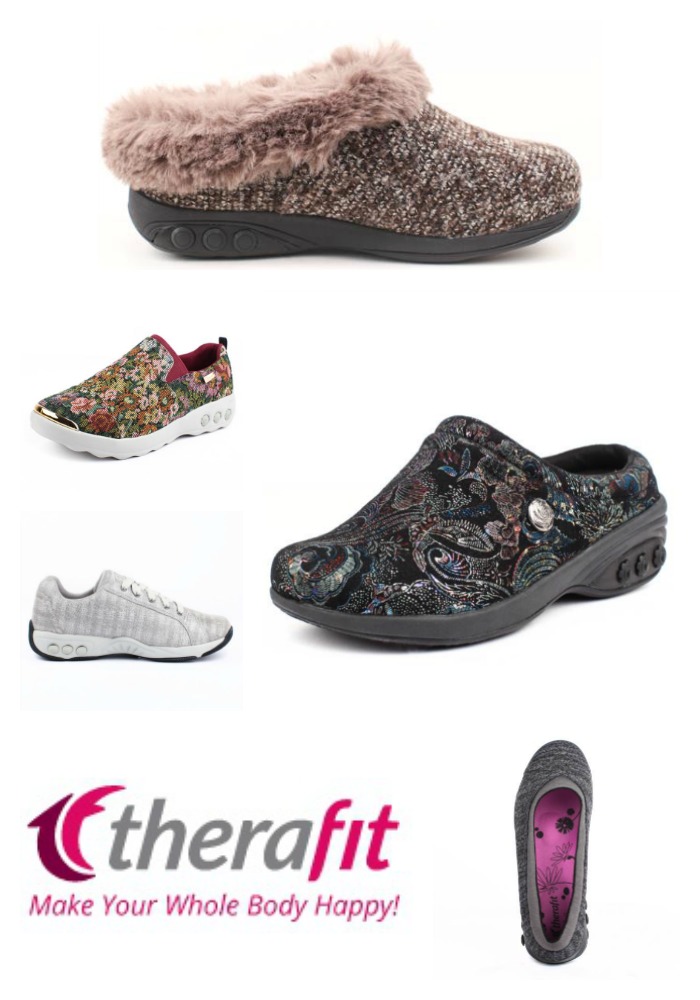 Therafit has created fashionable, comfortable shoes – perfect for all hours of a woman's day. Developed with today's active woman in mind, Therafit believes in empowering women to embrace wellness in all aspects of their lives. We know that combining fashion with comfort gives women a solid foundation, both at work and at play.

Endorsed by the National Posture Institute, our patented technology provides cushioning and support helping to reduce the aches and pains that come from the stress of everyday activities. Utilizing the patented Personalized Comfort System (PCS), each shoe lets you adjust the impact protection and cushion level to fit your personal needs. You decide what works best for you.
Shop for your new pair of shoes at Therafit HERE, and use coupon code Helper15  for 15% off your order!


Gindo's – Spice of Life Award Winning Hot Sauce
If you like to shake thing up HOT sauce, then Gindo's is for YOU!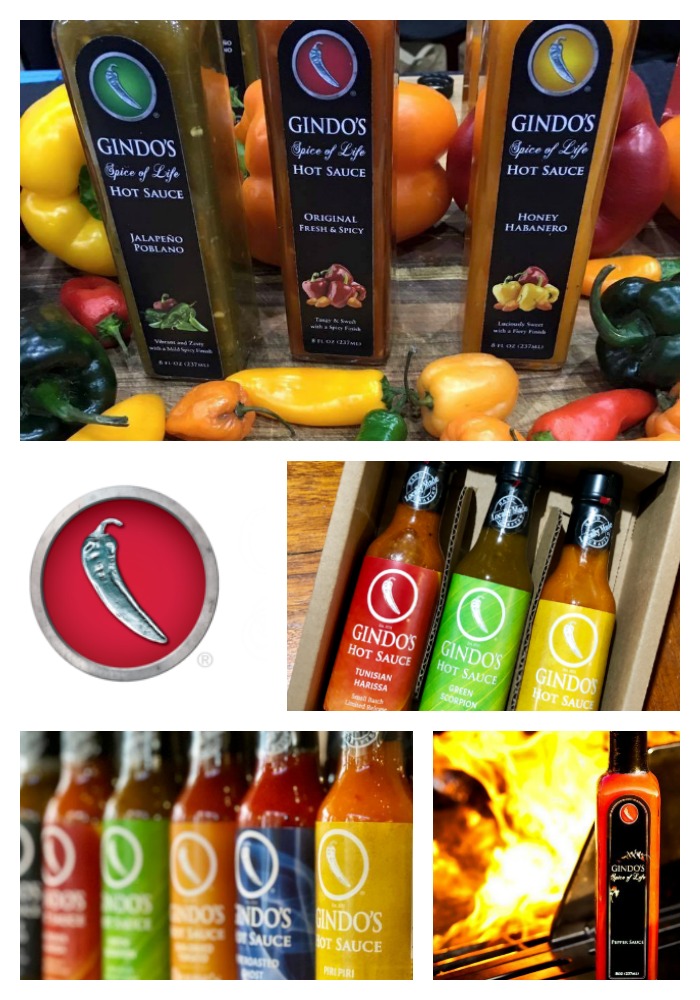 Gindo's makes award-winning fresh pepper hot sauces designed to inspire creativity in the kitchen and support local farms.

Gindo's Spice of Life is a line of artisanal hot sauces, which are composed of the freshest, highest quality ingredients. Each of their all-natural sauces is a harmonious blend of fresh locally grown peppers as well as several curated sea salts and peppercorns, which help bring out subtle nuances of flavor and add extra vitamins and minerals to every bottle.
If you want spicy, then head on over HERE, and get yourself some Gindo's hot sauce today.


Oh – perfect for the new mom and/or dad on your gift giving list this year!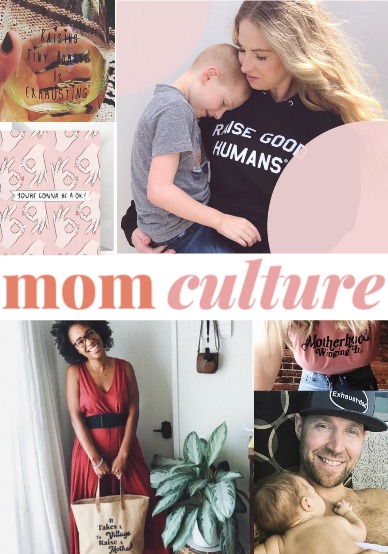 So, here's my Mom Culture "manifesto" in a few bullet points:

I believe in being as eco-conscious and earth-friendly as possible;
I believe in designing, creating, and selling apparel with "soul;"
Quality is important to me.  I won't sell anything I wouldn't buy for myself or my own family.
As I open my virtual doors today, I'm checking an item off my "bucket list" and starting down a new and exciting path.

I promise to give you and your family my best.

Thanks for coming on this journey!

Sarah Komers, Founder

Mom Culture, est. 2013
Pick up something useful, meaningful, and maybe down right FUN ————> HERE
ROMA
Rainboots for everyone – Men, Women, and Children,  however,  some  are  so  stylish, they can be worn  even  when it's  NOT  raining.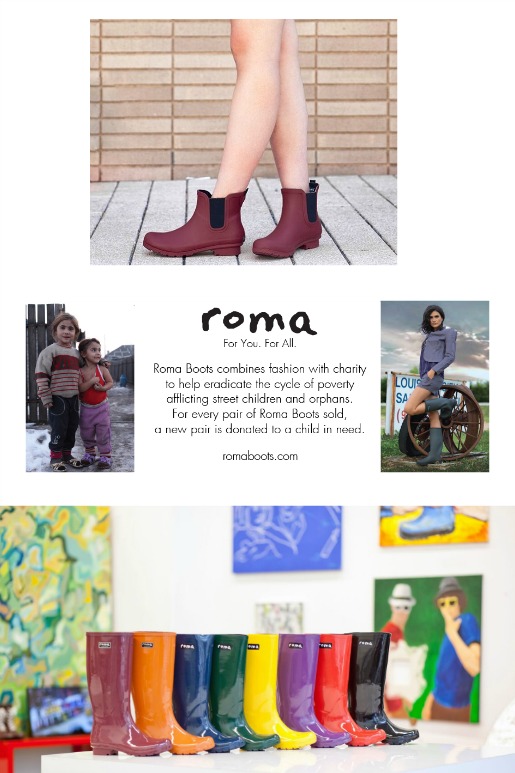 Roma Boots was founded in 2010 by Romanian-born, Samuel Bistrian, who wanted to help impoverished children in his home country by combining his love of fashion 

with philanthropy. For every pair of Roma Boots sold, a new pair (with school supplies) is donated to a child in need. Join our cause and help give poverty the boot!

ROMA is Giving Poverty the Boot Through Random Acts of Kindness and by donating a pair of boots for every pair sold. 28 Countries and Tens of Thousands of Children have benefited since 2010.

#ForYouForAll #GivingPovertyTheBoot #ChooseKind
Shop for your next pair of boots at ROMA!
Laetly
Thick, chunky scarves, with bold patterns.  Perfect to keep you warm in the frosty winter weather.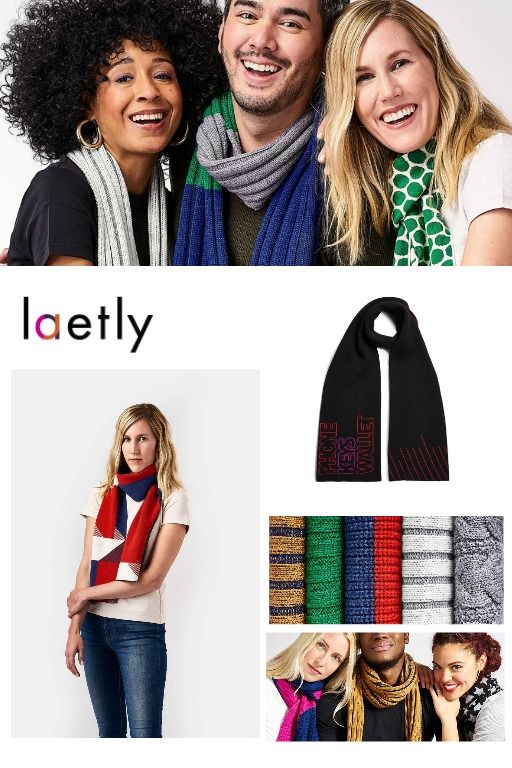 Our scarves are cozy, colorful, We believe that scarves should be universal—bold, stylish, and fun for all—no women's or men's section here. Our outerwear reflects the inner you: the daring you, the funny you, or the curious you.

Simply put, our scarves are designed to inspire confidence and individuality—because when you get scarf, you give face.and comfortable. Because when you feel good, you look even better.

Bold, stylish, and fun scarves—made for now. 100% Extra Fine Merino Wool. Made in the USA.
Go HERE to pick up a scarf, or two, or three!
Unique foldable art for your home.  Awesome decor pieces that are fun to make!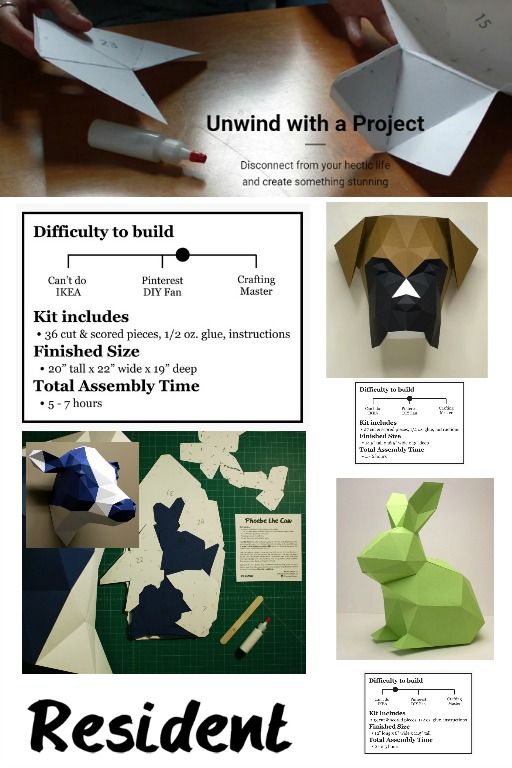 I've always been into making things and everything I sell here is about getting high quality design work in your hands to make into something wonderful for your home.

It's very satisfying to see the physical results of efforts you have put forth. Too often we are stuck on the computer and a full days work is hard to see. Not so when you are building with your own hands. I've loved making things since I was very young. I remember learning to knit and crochet from an after-school daycare I went to all throughout elementary school. I spent a ton of time in high school doing pottery and film photography. In college I studied Architecture and I found myself enjoying making the models much more than designing them.

I'm not an architect but I think like one. I found the scale of architecture to be too big. I just couldn't wrap my head around a space that large. I also didn't want to be tied to a desk for the next ten years doing construction drawings for a large firm before I'd get a license. I didn't see a good path for me to do the things I wanted to. So I graduated and tried other things for a while before I founded Resident in the summer of 2015.

I probably would have been working with wood if I had a choice. But I had an apartment with no access to any woodworking tools and a need to keep my hands busy. I was working on a massive knit cardigan when I started working with paper. In school there was another student who did a stunning project with folded paper. I started exploring and came across a paper moose head online that I really liked. I made it and at the end went – "Hunh… that was WAY more complicated than it needed to be. If I hadn't done all that model building in college, there's no way I could have made that." Then my task was pretty straightforward. How could I simplify that basic idea? Could I make something that a much larger percentage of the population could do? And most importantly – is that something other people would be into and willing to purchase?

Yes. Yes. Yes. I've learned a lot from going to craft fairs and interacting with people in person. My design work keeps getting better and the way it's put together keeps improving. Everyday I'm working to make everything simpler, easier, and more fun while keeping the quality of the design as high as possible.

The future is going to be expanding product lines, creating new ones, and building up the online store. Feel free to shoot me a message and ask anything you're interested about!
Get your fun art from Resident in time for holiday gift giving!
Disclosure: Night Helper Blog did receive sample products from the companies to showcase in our Holiday Gift Guide. We're disclosing this in accordance with the FTC guidelines.