2019 Top Holiday Gift Guide! #Part1 #Holidays #Gifts
Welcome to our annual Holiday Gift Guide , listed below you will see some awesome gift ideas for everyone. So, grab your pen and paper and jot down these great gifts. Website links will be available for each brand so lets get started.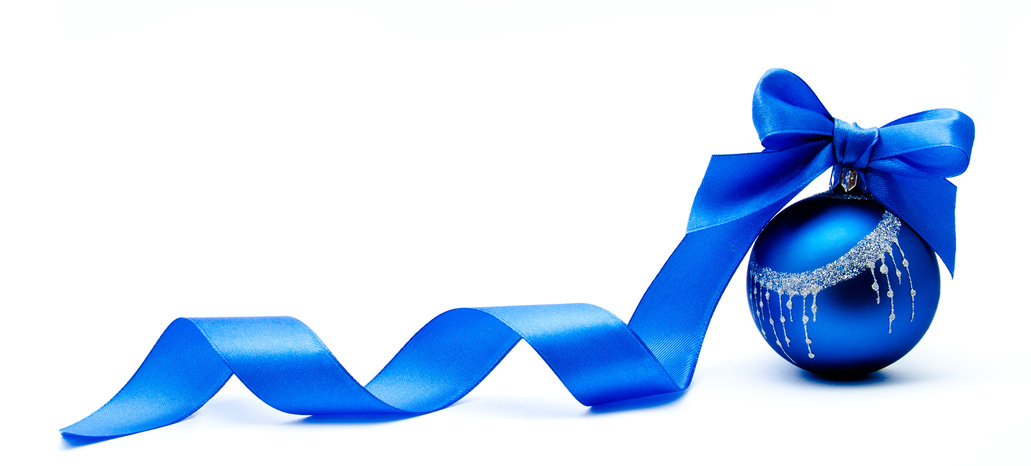 Santa Clothes Doll, The Countdown to Christmas Doll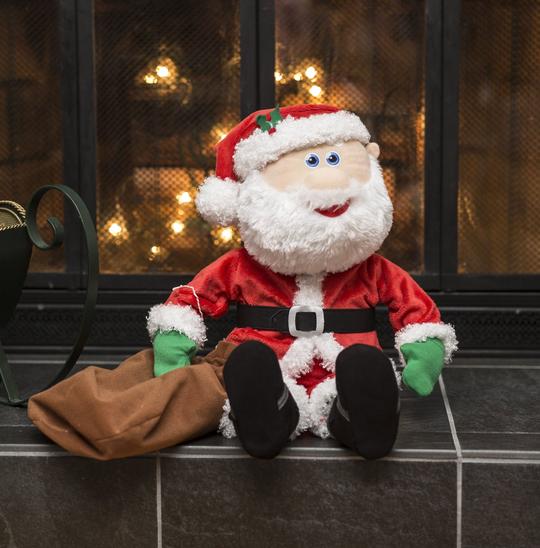 In 1966, the parents of Kevin Piece had their hands full during the chaotic holiday season, with 5 kids asking, "How many more days?" over and over. Their solution? A family tradition that they have kept for nearly 50 years. A handmade Santa doll became their countdown calendar. With items of clothing strung across the fireplace mantel, every evening after dinner, one of the kids would take a turn dressing Santa. One night it might be a sock, a belt or his jacket.
The number of items left told them exactly how many more days until Santa visited their house. You can find this cute fellow listed on their site here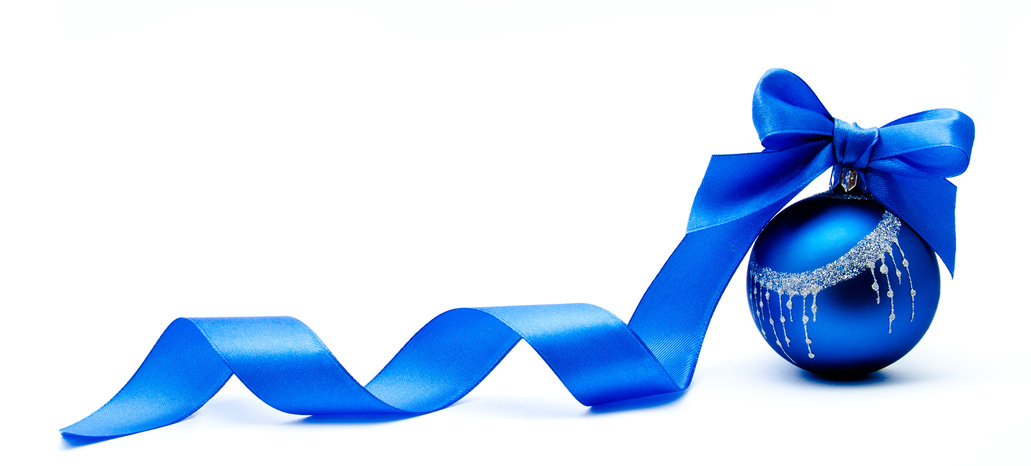 The Nokia 3 V features an expansive 6.26-inch screen perfect for streaming TV shows, chatting with friends and playing the latest apps. A 19:9 aspect ratio and upgraded HD+ display make for a truly immersive multimedia experience. Bring out your inner model with a 5 MP selfie camera, complete with beautification mode for highlighting your favorite features. A 13 MP auto focus rear camera with improved UI makes it easier to capture your best creations yet. Go unplugged for up 2 days2 thanks to a powerful and efficient 4,000 mAh battery.1 Its 5V/2A charger fuels your device up faster, so you can get out the door quicker and focus on the things that matter.
Effortlessly efficient and seamlessly smooth, the Nokia 3 V was built to impress. Its Snapdragon 429 Processor provides up to a 50% improvement in GPU performance3 for faster browsing, more cinematic videos and a higher-quality gaming experience. Available here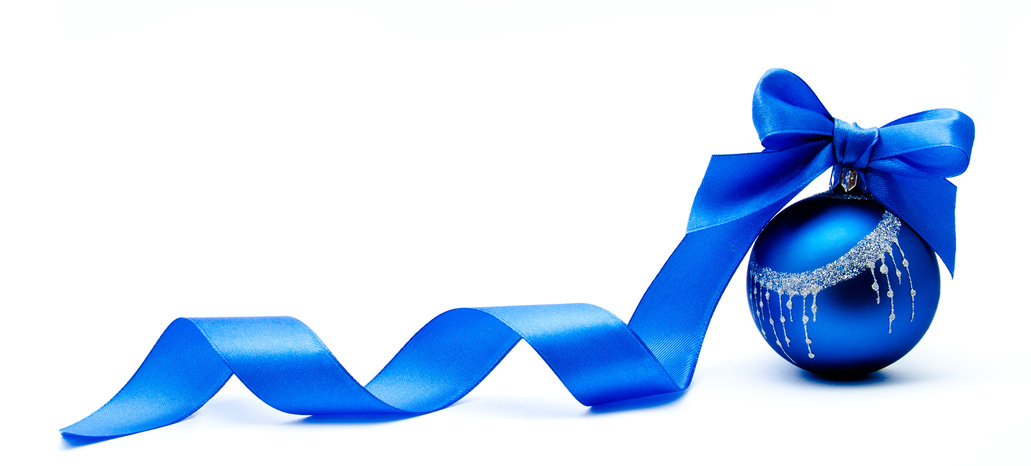 JBL SoundGear BTA Wearable Wireless Sound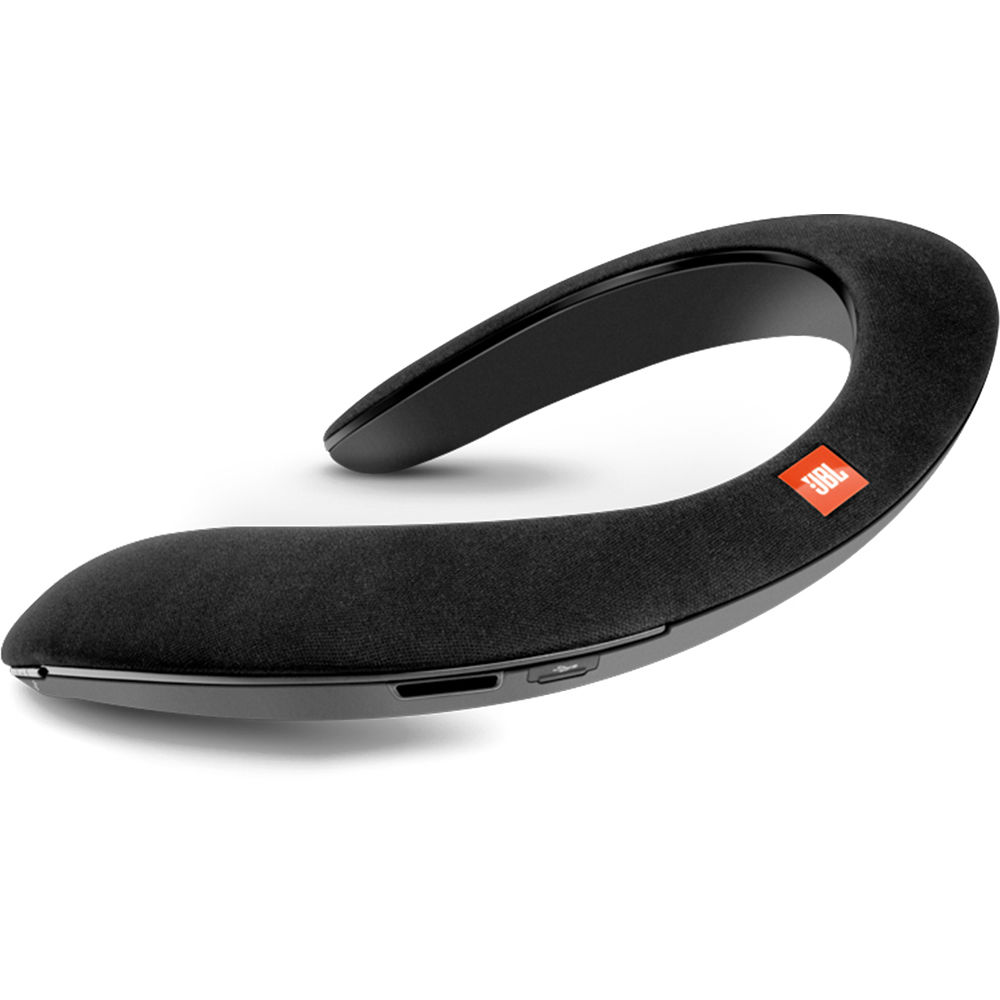 Introducing a totally new way of experiencing sound at home – by wearing it. Thanks to the JBL Signature Sound wireless performance and the Quad transducers with Bass boost, the Soundgear BTA creates your own personal sound zone while allowing you to remain fully aware of your surroundings. The around-the-neck construction, ergonomic shape, intuitive controls, and soft touch fabric finish provide a hands-free and ears-free audio experience unlike any you've ever had before. Bluetooth®-enabled for sound streaming from compatible devices, the JBL Soundgear BTA offers 6 hours of playback time, a quick recharge time of 2 hours and an echo-cancelling dual mic for crystal clear calls. The included TV Bluetooth® wireless audio transmitter enables a convenient connection to the TV to better immerse yourself in a movie. Whether you want to give your VR experience a boost with immersive audio, watch a video, add music to your daily activities around the house or take a conference call, the JBL Soundgear provides you with an exciting, pervasive sound experience with total freedom and comfort. Check out this awesome JBL SoundGear BTA speaker via website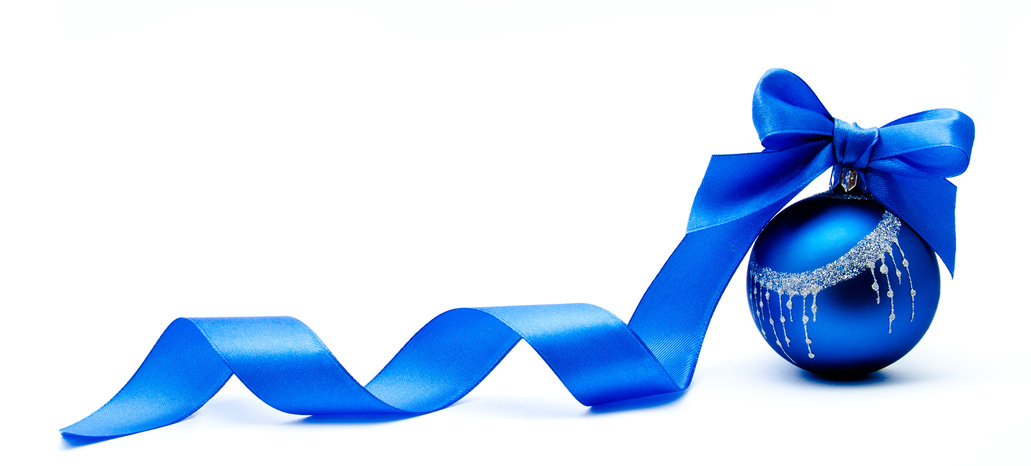 JBL Playlist Wireless speaker with Chromecast built-in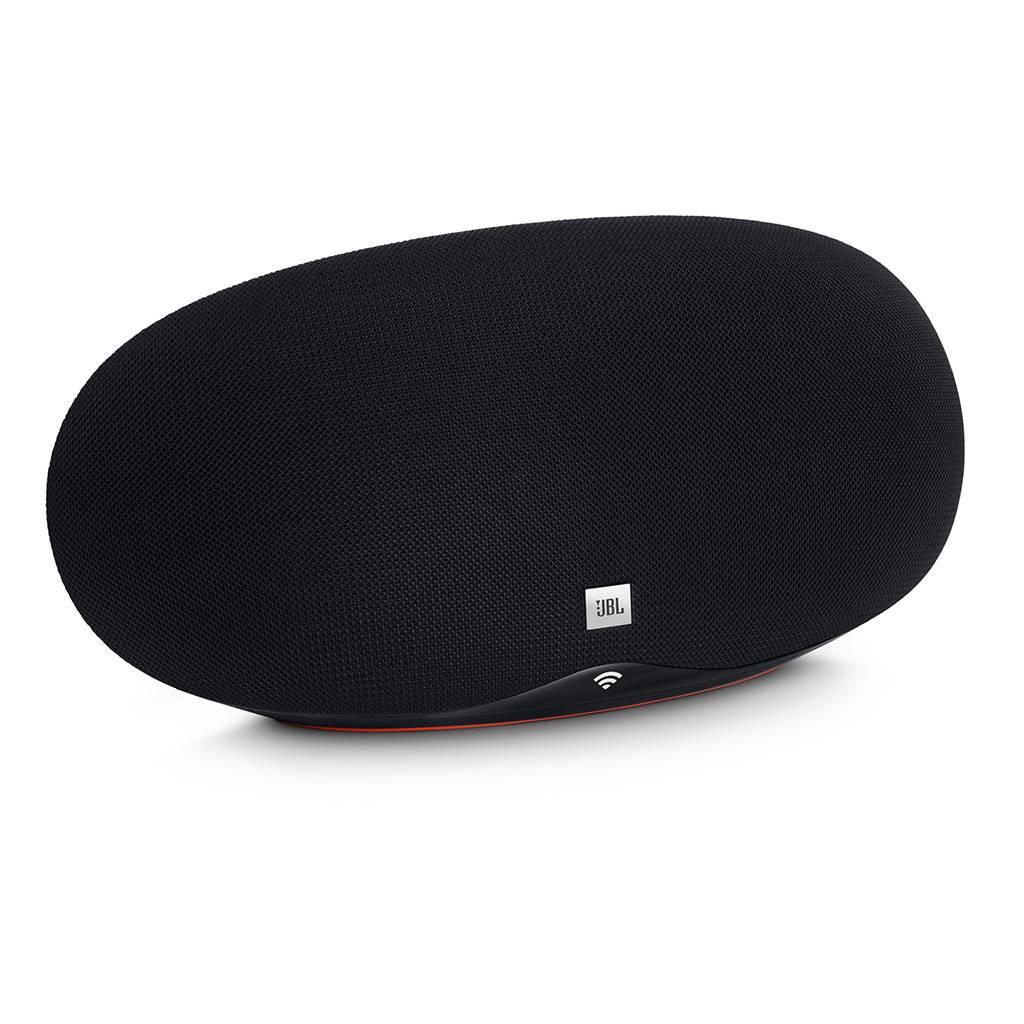 JBL Playlist speakers have Chromecast built-in, so you can instantly cast music from your favorite music app, radio, or podcast to your speaker using your smart device.
You can control the speakers from anywhere in the house on your iOS or Android device(s) in the house on your device(s) — iPhone®, iPad®, Android™ phone or tablet, Mac® or Windows® laptop, or Chromebook.
Search, play, pause, and turn up the volume — anywhere in the house. You can connect any Bluetooth or 3.5 mmm input device.
The JBL Playlist is intended to be used for streaming music via Bluetooth and Wi-Fi technology. This product is designed to be instantly on and ready to play music at a moment's notice. The JBL Playlist is in compliance with the European Union energy legislation. It will enter into sleep mode (networked standby) after 10 minutes without operation, after which it can be re-activated via Bluetooth or Wi-Fi. Check out this awesome JBL Playlist speaker via website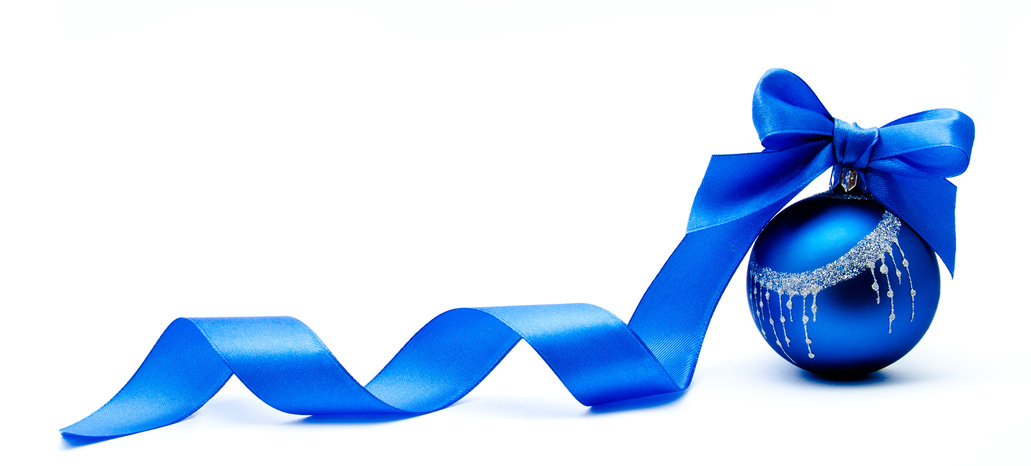 The Bose Solo 5 TV sound system is a one-piece soundbar that brings noticeably better sound to all your favorite TV programs. It's engineered to help clearly reproduce everything from dialogue to details. And for even more clarity, its dialogue mode makes every word easier to hear. This soundbar is so versatile you can place it almost anywhere. And with Bluetooth® connectivity, you can play your favorite music wirelessly through the speaker, too. Available to you also is a universal remote control that will take command of your Blu-ray Disc™ player, Bluetooth connectivity and gaming system with the included universal remote control. Easily control both the system and most video sources connected to your TV. Simply connect the Solo 5 system to your TV with just one audio cable (optical, coaxial or analog, in order of preference). You can purchased this system either online at BOSE website or at many retain stores nationwide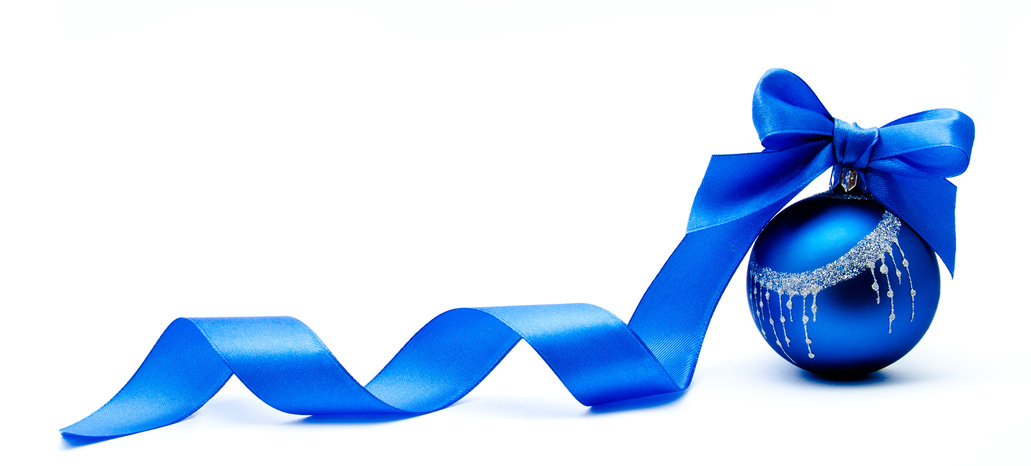 Aricove Weighted Blanket 10lb, 15lb or 20lb – 48×72 inch
Signature 4" sewn-in diamond pattern cleverly contains and distributes weight evenly across the body. Help improve sleep quality and reduce tossing and turning with over 130 stabilized pressure points soothing your nervous system.
Deliver cooling effect via our built-in evaporative, breathable system to prevent overheating and alleviate hot flash symptoms. Choose the 10-pound for an even cooler experience.
7 layers of ultra-soft, certified chemical-free materials with a silky touch and feel on our luxurious bamboo fabric. Their weighted blankets are hypoallergenic, machine washable and tumble dry safe. Beautiful when exposed, it can be used with or without a duvet cover (sold separately).
 A duffel bag and a two-piece instruction manual are included, and all weighted blankets come with a 3-year limited warranty and a risk-free 100-night trial. Check out the Aricove Weight Blanket via website here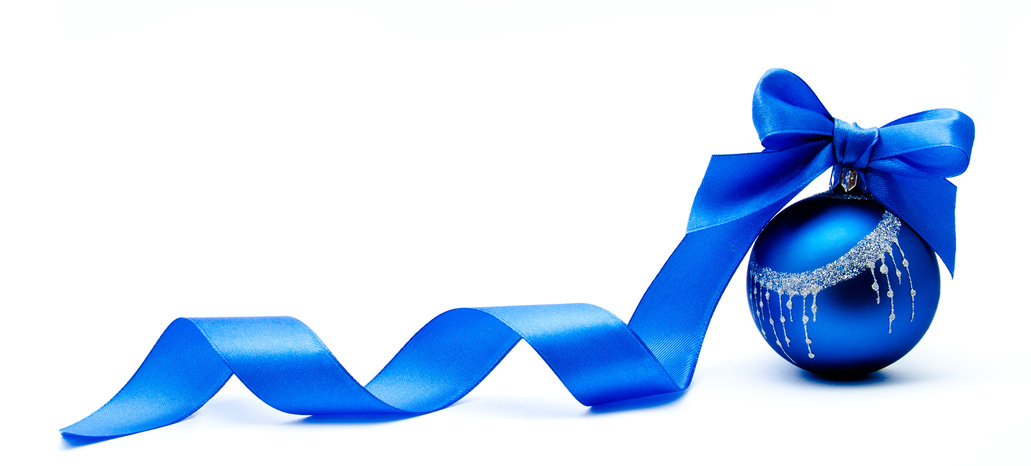 From Noble Excellence, the MicroCotton® Elite towels feature: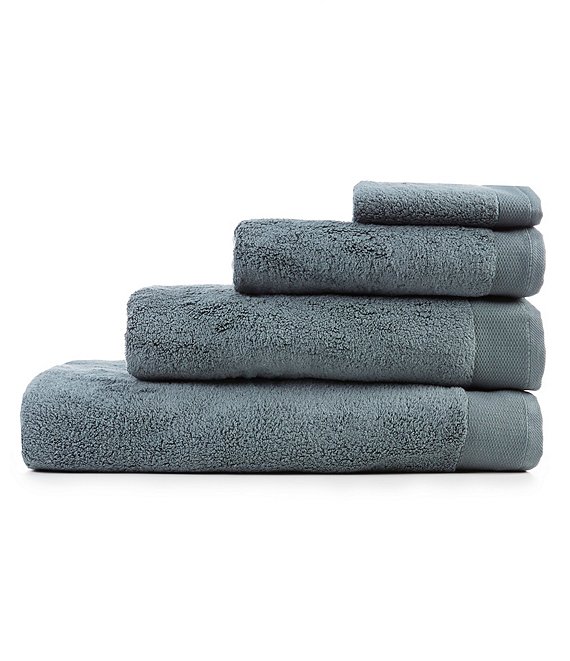 patented spinning process for exquisite softness and 50% more absorbency that doesn't wash off, 600 GSM plush superior extra-long-staple cotton, machine wash.
bath towel approx. 30″ x 56″
body towel approx. 39″ x 72″
hand towel approx. 20″ x 30″
washcloth approx. 13″ x 13″
Each sold separately and are available in many colors like Sour Grape.
Check out all the different colorful sets here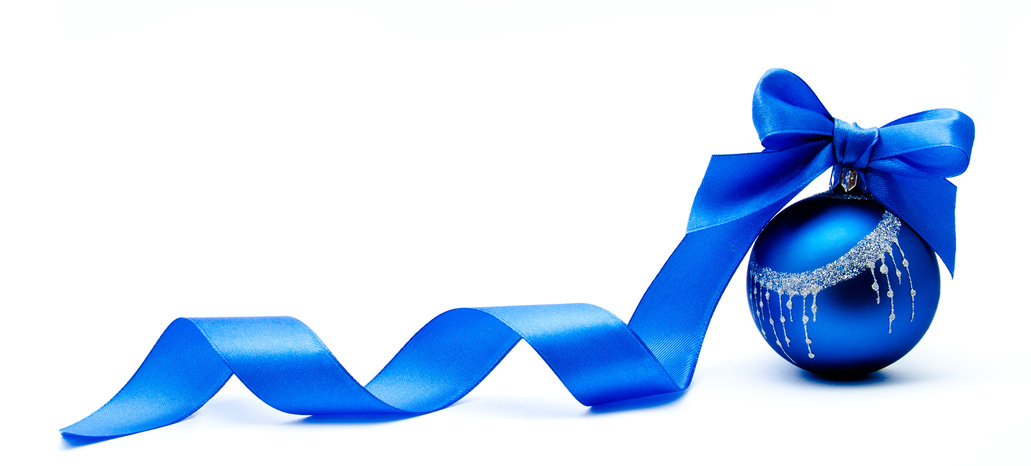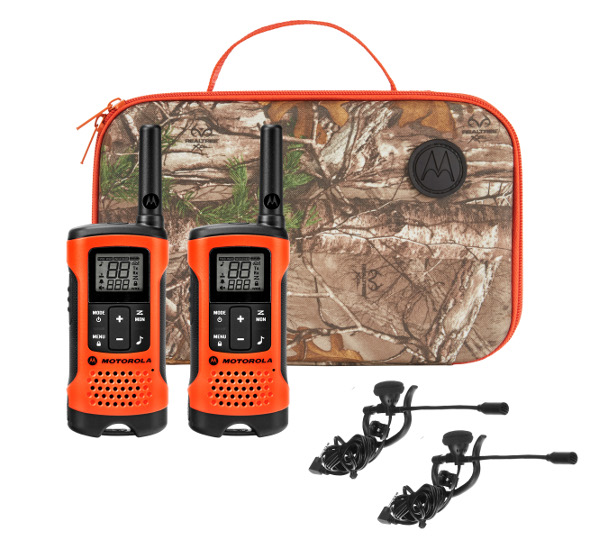 These are specifically designed for hunters and serious outdoor sports enthusiasts. They feature 2 push-to-talk earbuds with microphone, reliable two-way communications, up to a 25-mile range, hands-free capability, NOAA weather channels, 22 channels with 121 privacy codes, 20 call tones and dual power.
The T265 also comes equipped with 2 Micro-USB wall charging cables and a handy camo carry case, making them easy to pack for the next hunting expedition. Two-way radios provide peace-of-mind in the great outdoors by allowing hunters to stay connected and hear important weather alerts when out of cell phone range. The Motorola Talkabout T265 two-way radios are ideal for use when out of cell phone range at the lodge, on the trail, and in the deer stand waiting for the big buck. Check them out here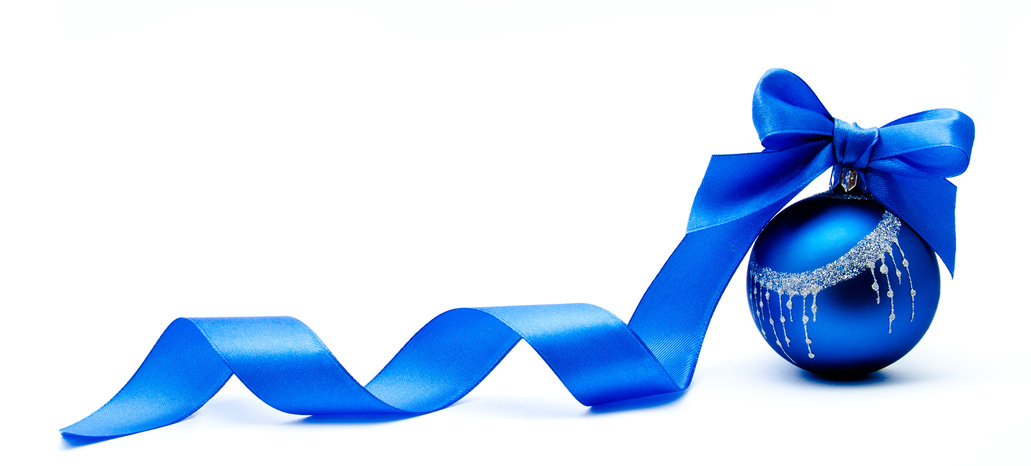 Sappho New Paradigm is a women-led luxury, vegan and organic Canadian color cosmetic line.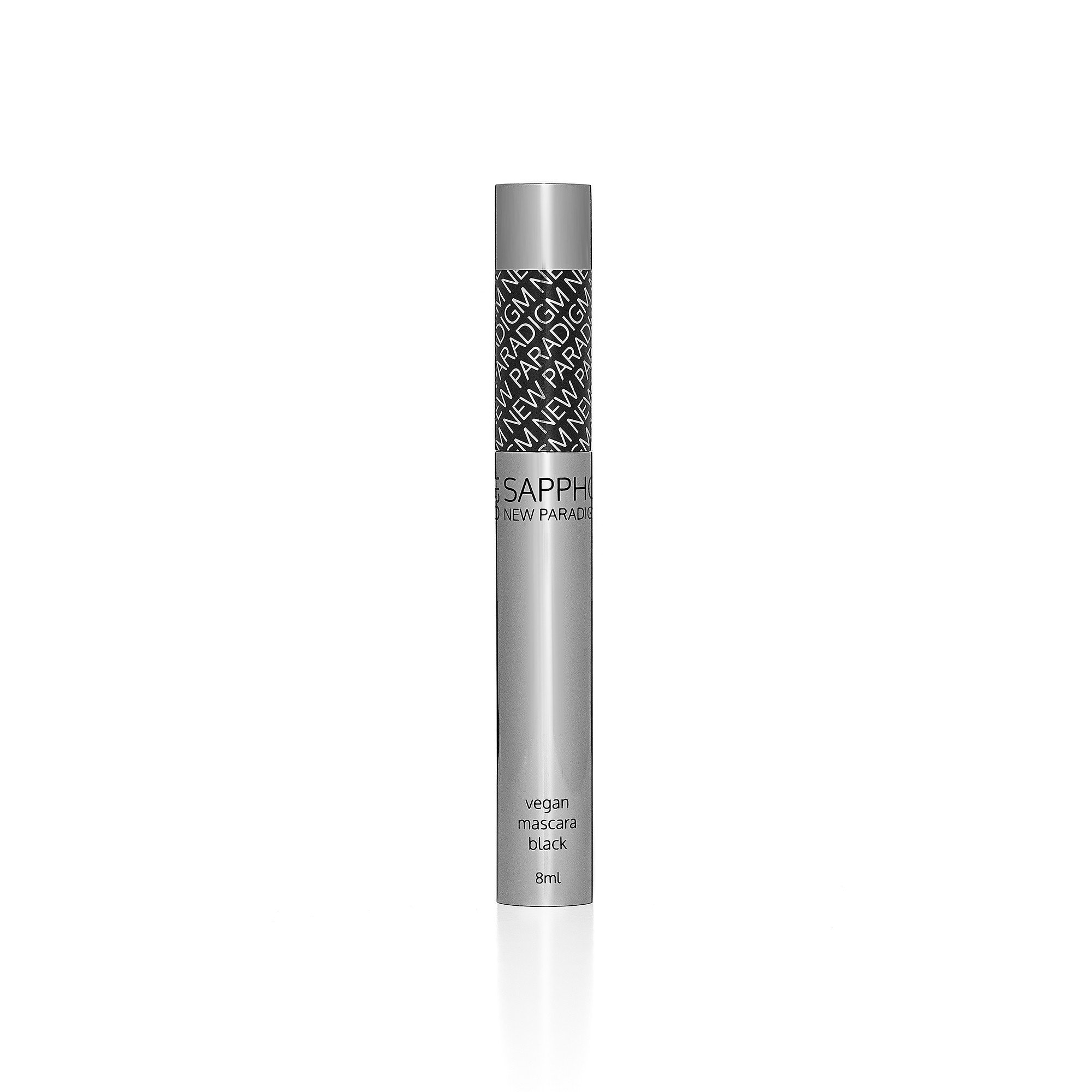 Sappho New Paradigm vegan/natural mascara is formulated with the highest quality natural and organic ingredients. Preserved with two natural ECOCERT™ preservatives, it is long lasting and does not transfer or smudge.
Sappho New Paradigm formula coats each individual lash to create volume and length utilizing a state-of-the-art brush designed disperse mascara but keep lashes separate.
Deeply pigmented with great staying power. Perfect for on-set or in your purse. Gentle formula that can be removed with water.
Minimum usage provides maximum coverage and results. Enriched with flavonoids, phytonutrients, and antioxidants. Vegan & Cruelty-free and 70%+ organic content. Learn more here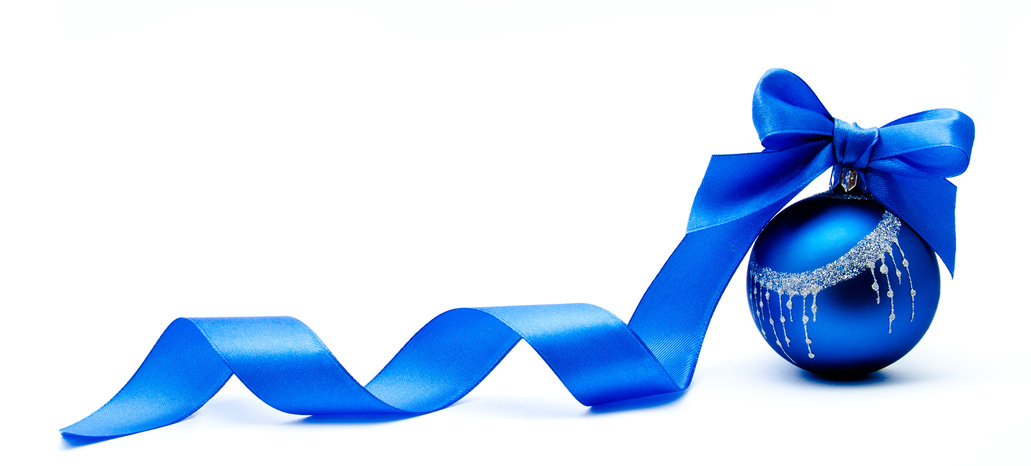 Sappho New Paradigm Organic Lip Gloss ( Hazey)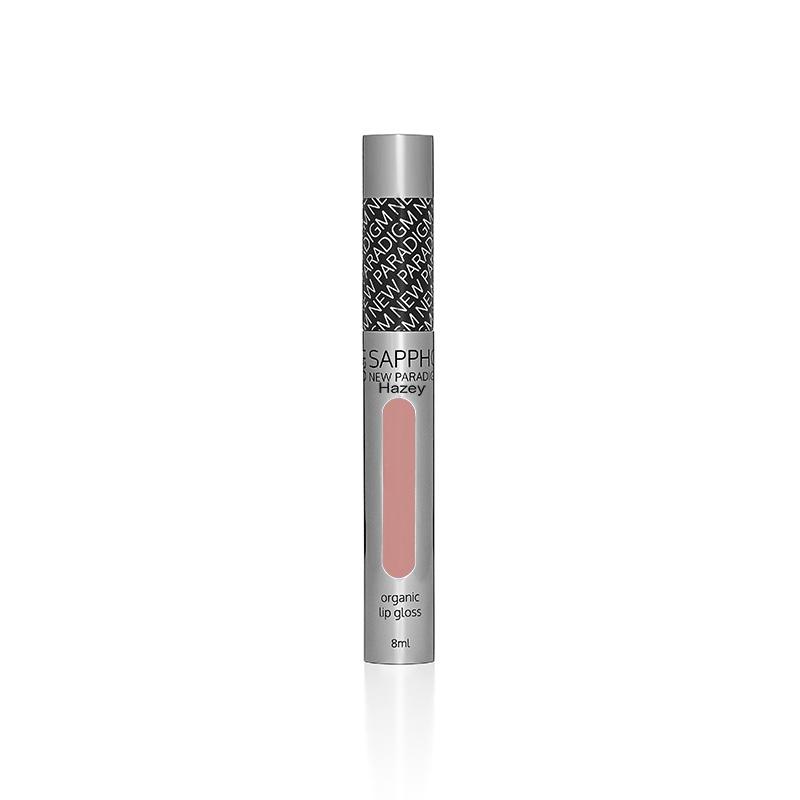 Hazey is a beautiful soft blue based mid pink . Our glosses are created with pure organic moisturizing oils, butters, and waxes. Referred to referred to as liquid lipstick by our retailers these glosses are smooth, evenly pigmented and just lovely.
They are sweetened with lemon grass and a touch of stevia. And deeply pigmented to hold their color.
A formulation of luxurious organic ingredients to prime the skin for foundation application.
Gentle nourishing organic oils. Enriched with flavonoids, phytonutrients, and antioxidants. Low metal content iron oxides.
70%+ Certified Organic Content No Alcohol. Vegan & Cruelty-free.  Order yours here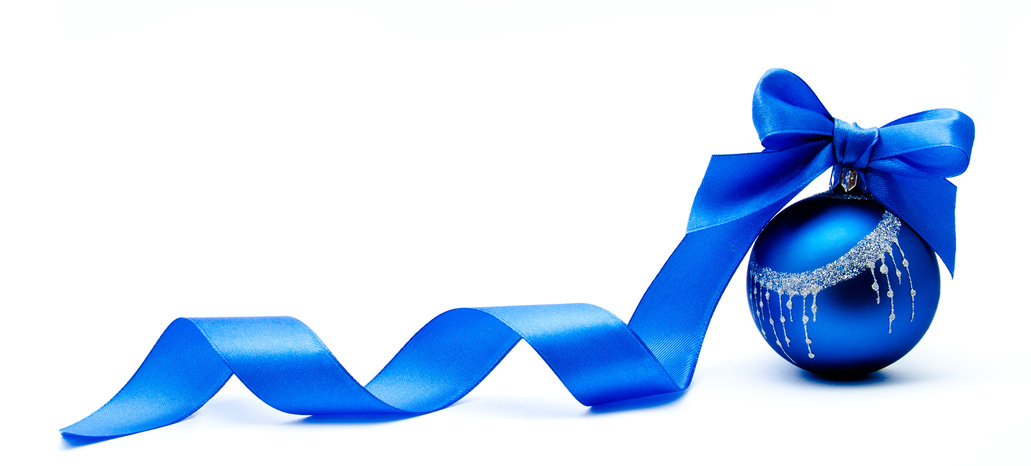 Sappho New Paradigm Organic Lip Gloss ( Rita)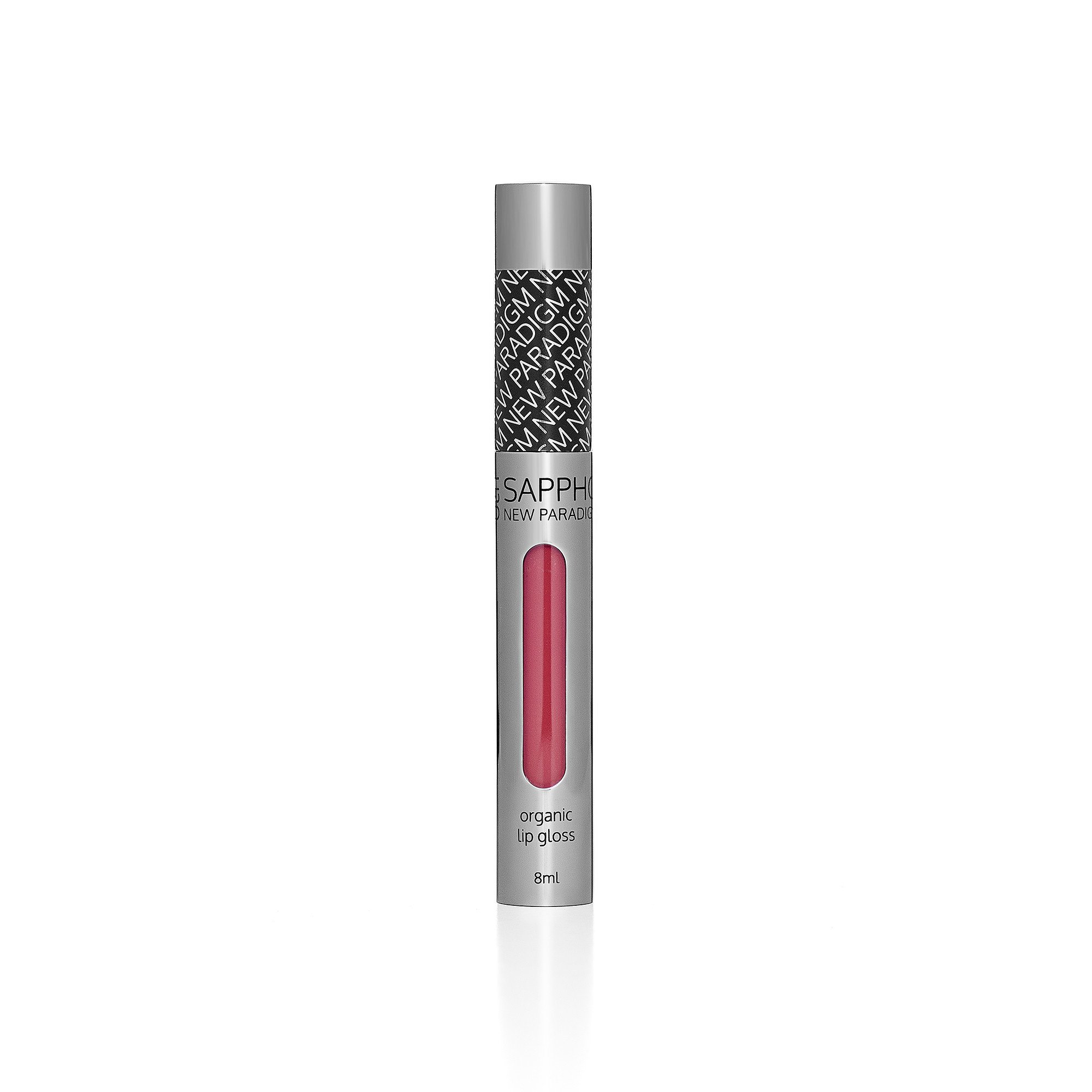 A brand new formulation that improves upon our already industry-leading gloss formula. Our glosses are created with pure organic moisturizing oils, butters, and waxes.
They are sweetened with lemon grass and a touch of stevia. And deeply pigmented to hold their color.
A formulation of luxurious organic ingredients to prime the skin for foundation application.
Gentle nourishing organic oils. Enriched with flavonoids, phytonutrients, and antioxidants.
Low metal content iron oxides.
70%+ Certified Organic Content , No Alcohol, and Vegan & Cruelty-free. Grab your lip gloss here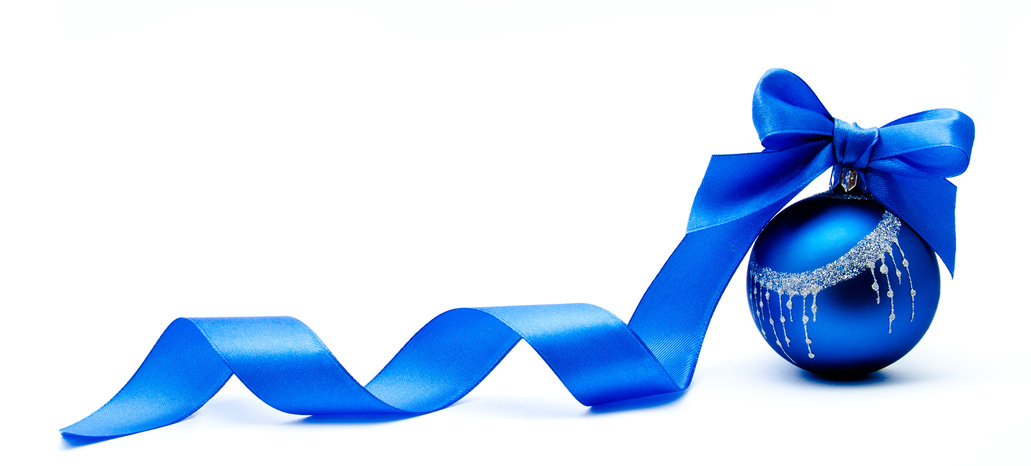 Sappho New Paradigm Medium Chiaroscuro Shimmer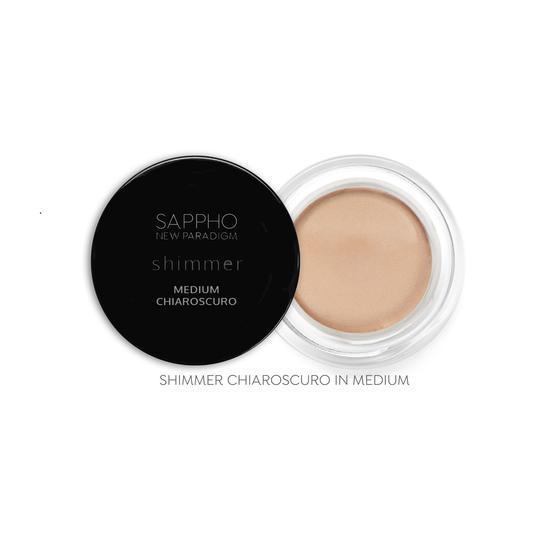 Designed to create structure and drama with just a touch, our shimmers can be used subtly under foundation or boldly over. They also perform beautifully just by themselves to lend a hint of soft light to the skin.
Place shimmer on the top of cheekbones, down the nose and just above the lip bow for a hint of romance. Shape and contour has never been so natural.
Light texture moves beautifully with skin. Enriched with Flavonoids, Phytonutrients, and Antioxidants.  Use of ECOCERT™, COSMOS™ ingredients. Vegetable derived natural emulsifiers. Iron oxides with low heavy metal content, 70%+ Certified Organic Content, No Alcohol, and Vegan & Cruelty-free. Check it our here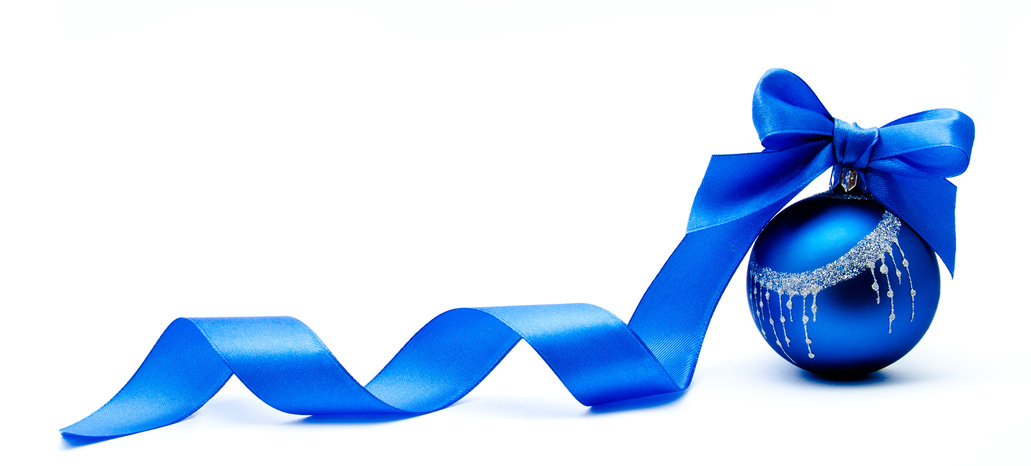 Happypopsox Gift Box (FOOD SOCKS)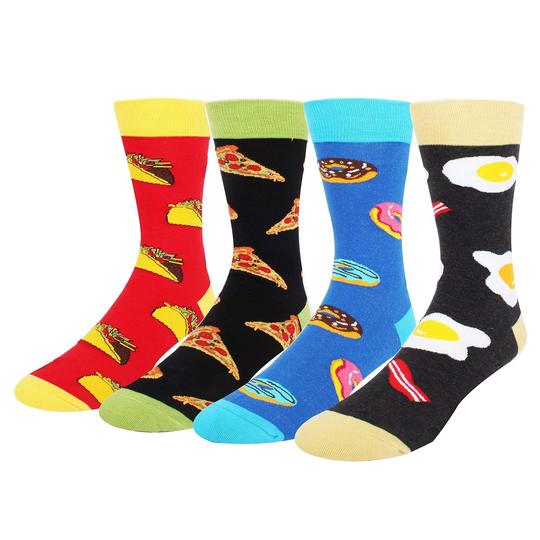 Breakfast Series: Fried Eggs, Pizza, Tacos, Donuts Socks Collection. Features unique favorite food printed around the whole sock. Decorate your feet and step into your jolliest mood with these "delicious" socks.
Normal size, fits socks size 8-14; men shoes size 7-13 / women shoes size 9-12.5. 4 pairs in Happypop carton gift box.
MATERIAL: 80% combed cotton, comfortable, affordable, smell free, moisture-wicking, delivers flexibility & breathability, reduces irritation. Check them out here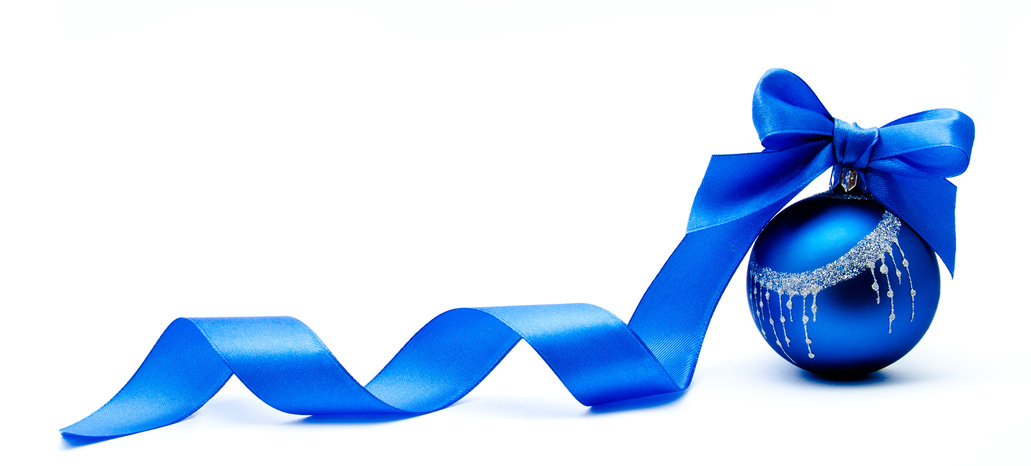 Happypopsox Gift Box (Emoji FOOD SOCKS)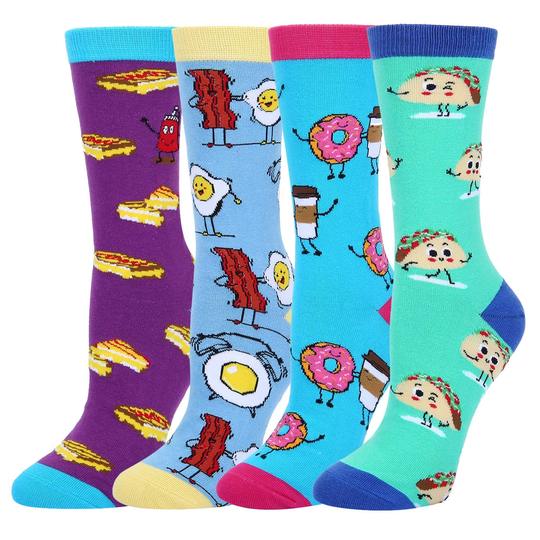 The ultimate comfort food has just become the ultimate comfort sock! Green with smiling tacos, blue with happy coffee and donuts, blue with happy fried eggs and smiling bacons, purple with sandwich and cute ketchup.
Fits women shoes size 6-12; socks size 8-13. 4 pairs in Happypop carton gift box.
They are 80% Cotton, 17% Polyamide, 3% Elastance to ensure our socks soft, comfortable, stretchy and breathable, durability and flexibility. No fading, no pilling, hold up well in the laundry. Order your box here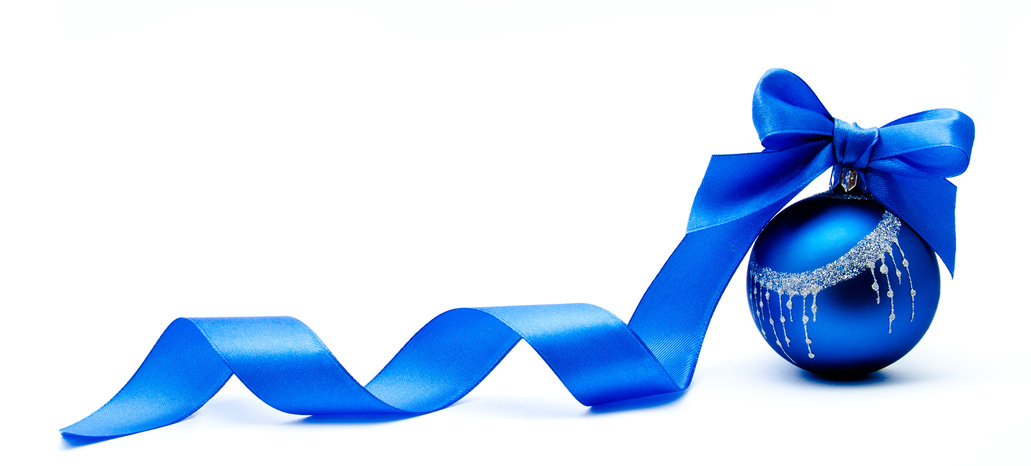 Mermaid Tails for Kids and Adults
These cut colorful Mermaid Tails will make great gifts.  Designed for mermaid swimming schools standards, the material is flexible to follow the wave movement of your body. The company uses a thick 4-way stretch polyester.
The colors are bright, the mermaid fabric is stretchy and breathable. There is a zipper on the side to allow quick and easy access to your feet for safe removal in the water Strong fabric to resist against wear and tear. Reinforced tips allow you to keep your mermaid tail longer and play more! Their mermaid fins (monofins) are real sporting equipment, not just a toy!
The AquaMermaid monofin is comfortable and has individual foot pockets with adjustable straps. Our monofin has individual foot pockets and adjustable straps. The mermaid fabric has 4-way stretch to fit a variety of body types. Standard fin: Fits kids & adult up to women shoe size 9. Dimension: 18×18 inches 
Large fin: Fits women shoe size 6-13. Dimension 24×21 inches. *Only available for the blue pearl color tail and XL size.  You can purchase Mermaid Tails here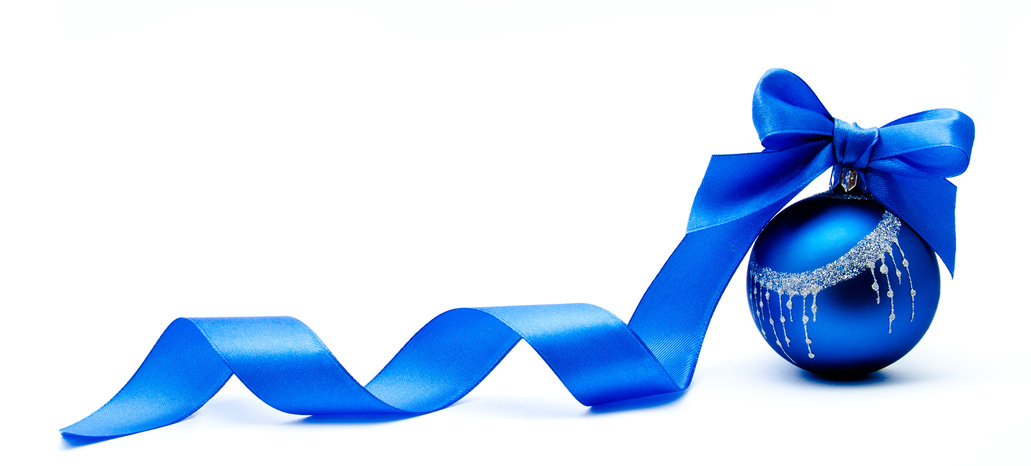 Disclosure: Night Helper Blog did receive sample products from the companies to showcase in our Holiday Gift Guide. We're disclosing this in accordance with the FTC guidelines.
Pages: 1 2 3 4 5 6 7 8 9 10