Hive™ True Wireless Portable Surround Sound Speaker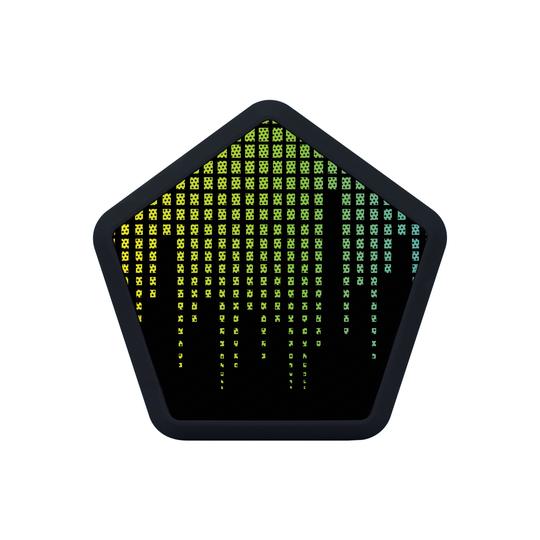 There's nothing like sitting back on the couch and listening to your favorite tunes via blue-tooth speaker. Well, now you can enjoy your music anywhere when you grab one of these awesome Hive™ True Wireless Portable Surround Sound Speakers. The Hive™ True Wireless speaker allows you to enjoy music with a portable surround sound system using true wireless technology. Listen to a single unit with dynamic 5W sound and built-in subwoofer or pair multiple units together to listen to music in every room of your home or office. Designed to stand on a solid surface or mounted on the wall, the Hive™ will definitely get everyone buzzing around this product! Available here

Now you can capture those precious moments of your furry little pet and save them with the Pet Photo Saver. You see, Pet Photo Saver is the simple and fun way to gather and save all of your favorite pet photos–from your fur baby's first day home to the moments you'll never forget. With the press of a button, the mobile app will find your pet's best moments and organize them. To order your Pet Photo Saver grab one here.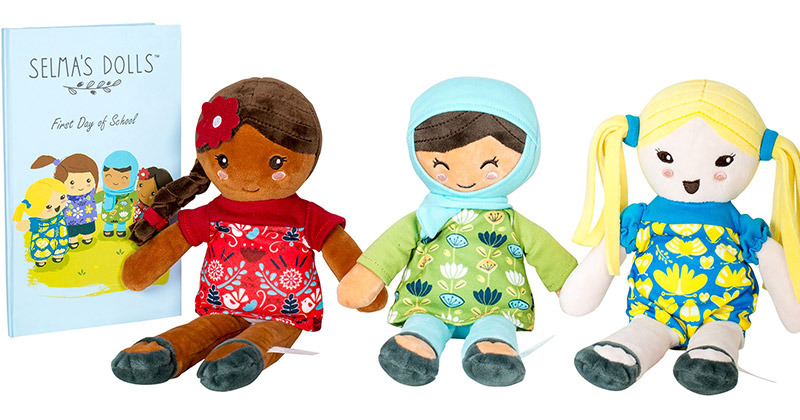 Selma's Dolls formed when two moms realized a conversation needed to be started with their young children about accepting and learning from people of all different backgrounds, races, cultures and religions. The first collection of ragdolls includes a Muslim friend, Mexican-American friend and a friend with Down syndrome. Our goal is to help parents and caretakers teach little ones about differences through a doll that may, or may not, look like your child – it's about teaching that differences are beautiful and friendships can be made regardless. Each doll comes with an illustrated storybook and conversation starters. Available here

Megalopolis Toys DC Comic Collectables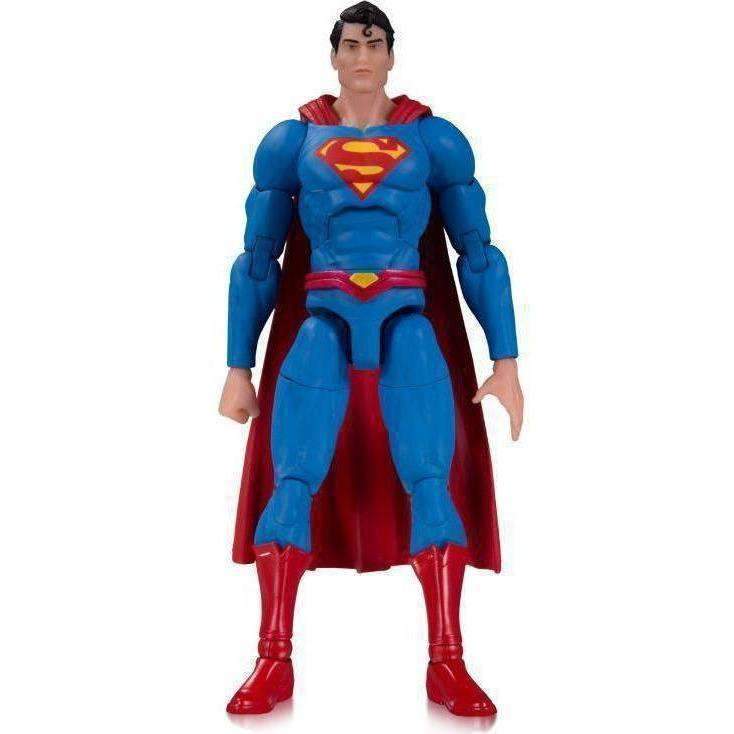 This holiday season, every toy collector on your list will want gifts from Megalopolis!  Megalopolis is an online adult collectible specialty Here you have the DC Essentials Superman Figure, he's 7″ tall and based on the DC characters with Universal appeal, accessible to both longtime collectors and those just starting out. He is delivered to you with authentic details from a company with two decades of experience creating high quality action figures. Available here
DC Comics Icons 6″ Batman (Rebirth) Figure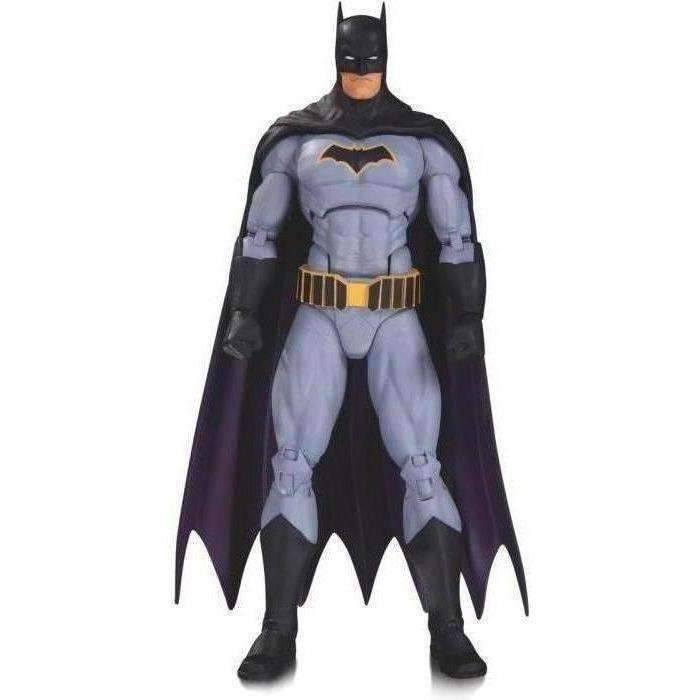 As seen in the DC Rebirth: Justice League Action Figure 7-Pack, the Dark Knight is back in a new solo action figure featuring his appearance in DC's smash-hit Rebirth titles! Batman stands 6.25 inches tall. Available here.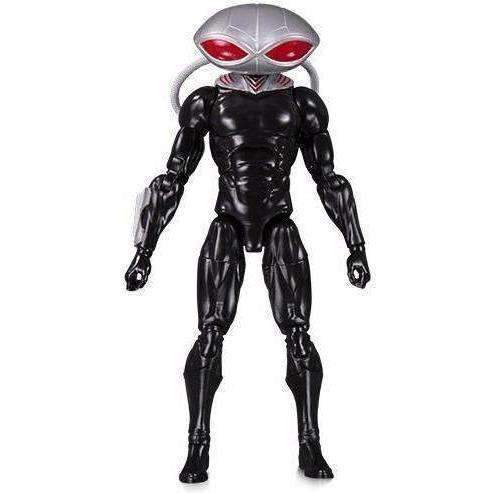 DC Essentials Black Manta action figure goes back to basics, based on the beautifully intricate designs of Jason Fabok, and captures the true essence of this DC superhero. Remember DC Essentials is a line of 7″ action figures depicting DC characters with universal appeal, accessible to both longtime collectors and those just starting out. Every product delivers authentic detail from a company with two decades of experience creating high-quality action figures. Available here

Never lose your keys again! This key finder high glossy remote control (transmitter) and base (can be installed on the wall), upgraded chip and replaceable battery built-in perfectly perform the function of it. With a convenient hole to loop onto keychains it will be easy to carry around and operate. They are light and small, two-way, One-tap Operation: 6 receivers correlated with 1 RF transmitter (Remote Control) , attach the receives to any 6 items and simply press the Number buttons on the transmitter to locate them. Available here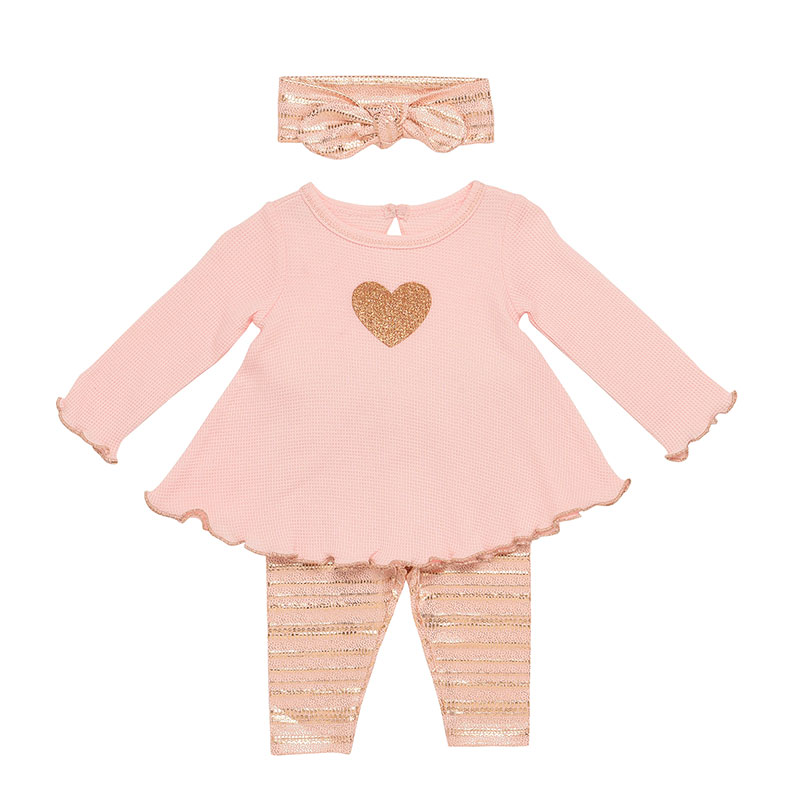 Are you looking for that unique outfit for your child this Holiday? Check out Rashti & Rashti selection of cute clothing for both boys and girls!
Year one of a new baby's life is filled with celebration and wonder, and Baby Starters is there for every "first"— from smiles to coos to wobbly stands — with fashionable clothing, luxurious blankets, and plush toys that stimulate and soothe. By interpreting trends into must-have products, our brand delivers an unwavering attention to detail and a steadfast emphasis on quality. Available here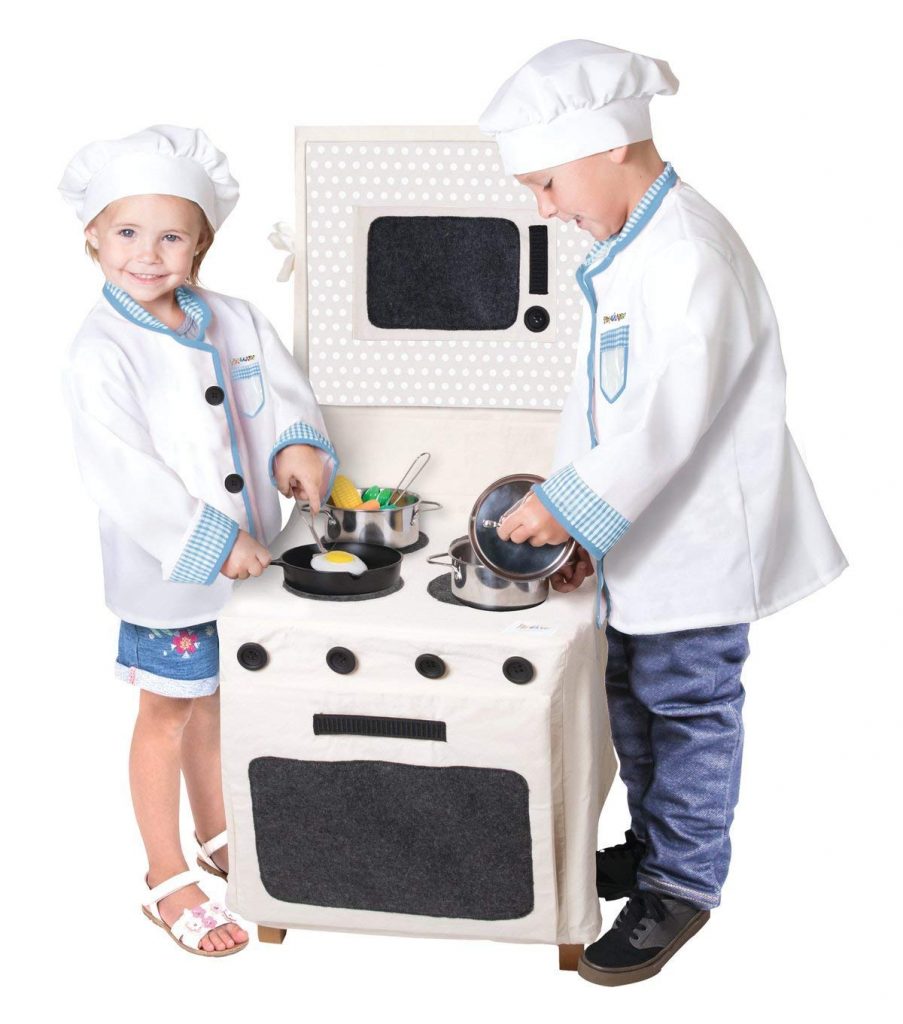 The original Pop-Oh-Ver kitchen stove playset fits over any ordinary household chair and turns it into a world of imagination! Made from 100% natural material and able to be stored anywhere, you can set up a kids play stove in seconds and put in away just as fast. Available here and on Amazon.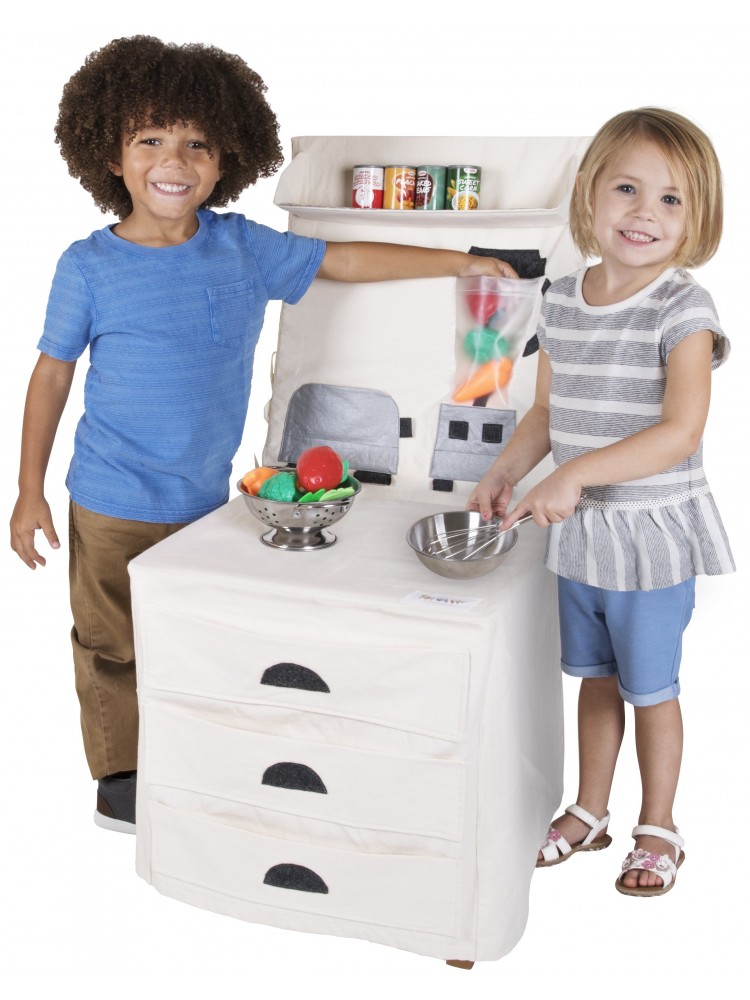 The Pop-Oh-Ver Counter Top playset slides over any ordinary chair and converts it into a toy kitchen counter set complete with a sill and blender! Match with the Original Pop-Oh-Ver stove to create a full play kitchen for your little cooks in seconds. Available here and Amazon
Pop Oh Ver Pots N Pan Set
A full compliment of kitchen pots, pans and other essentials for any cooking adventure! This set of toy kitchen accessories comes with pots, pans, utensils and play oven mitt. Made from high quality materials, these accessories can stand up to lots of vigorous play from your little chefs. Available here and Amazon
Pop Oh Ver Pretend Food
Get ready to get cooking with this set of pretend food by Pop-Oh-Ver! Made with all natural materials these toy food items look great and play better! Make hot dogs, sandwiches and more with your Pop-Oh-Ver toy kitchen sets and accessories. Available here and Amazon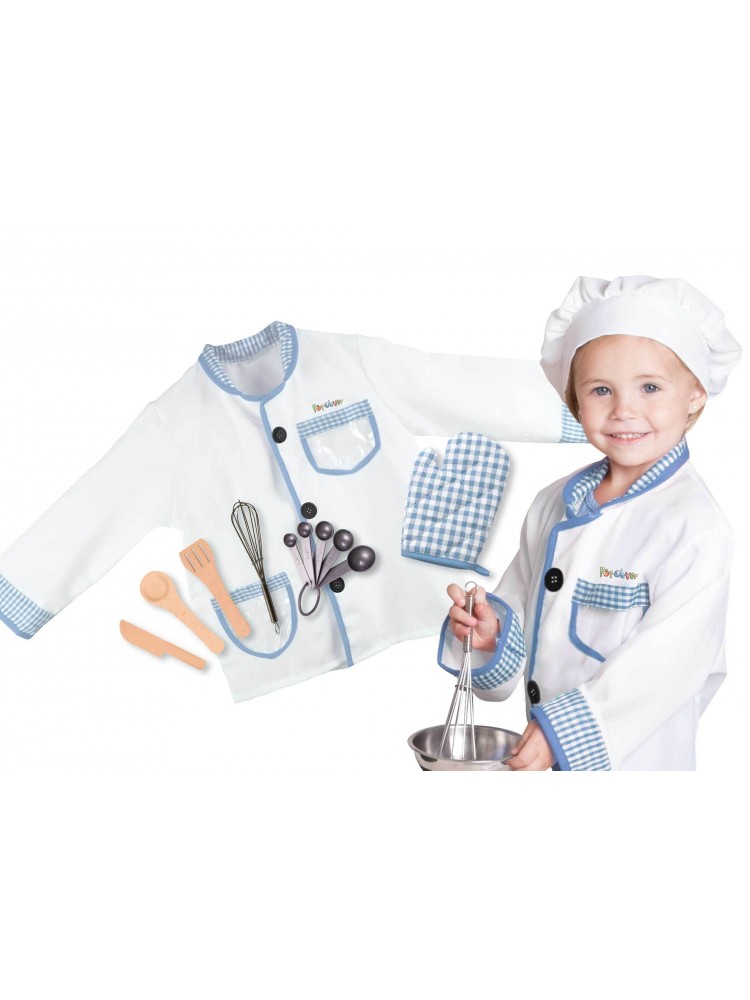 Sometimes it's not enough to just play cook, you want to look the part too! With a chef top, measuring spoons, cooking mitt and play cutlery the Pop-Oh-Ver Chef set will get your little one well equipped for play kitchen excitement! Available here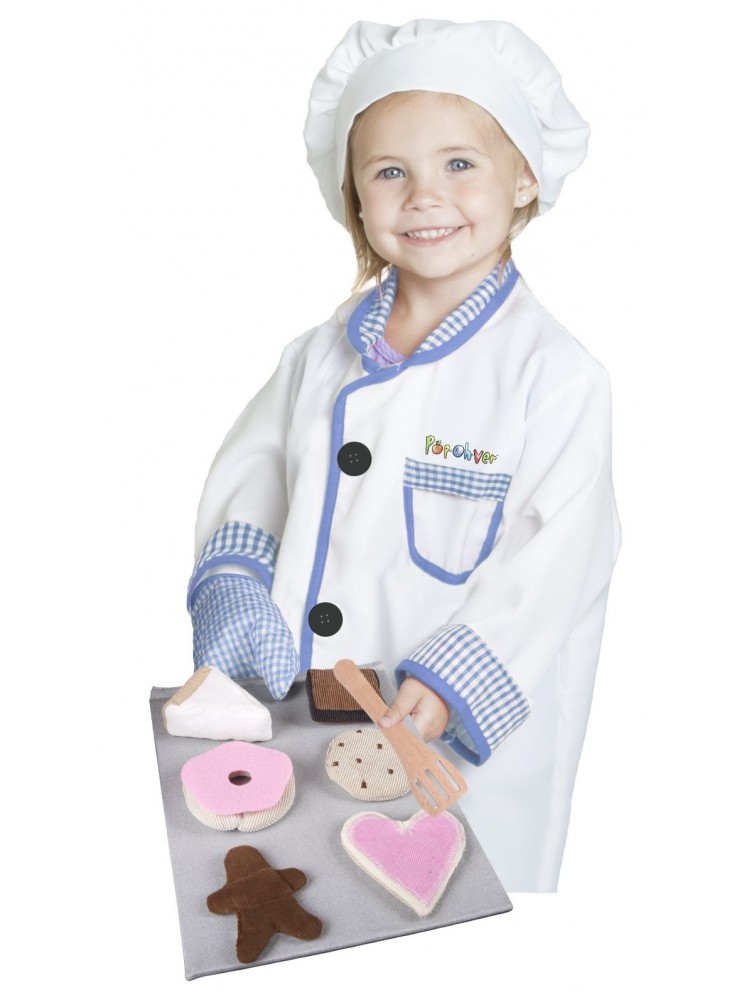 Heat up any kitchen playtime with the Pop-Oh-Ver baking accessories. An assortment of pretend cookies, doughnuts and cake plus a baking sheet and a wood spatula will satisfy any young chef's hunger for baking fun! Available here
 Pop Oh Ver Pretend Fruits and Vegetables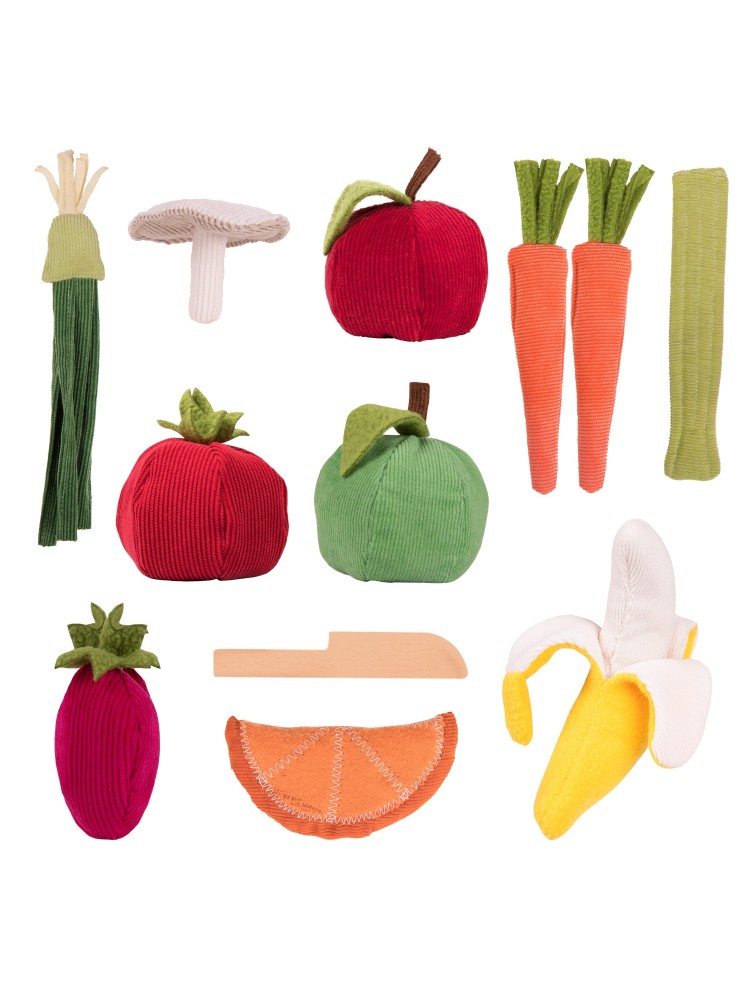 This big set of pretend fruits and vegetables gets your little chefs ready to cook the fresh meals of their imaginations. Durable, natural and colorful these felt toys are great for any Pop-Oh-Ver kitchen play session! Available here. Just think Christmas morning your child's imagination can run wild with this awesome Pop Oh Ver Pretend Set!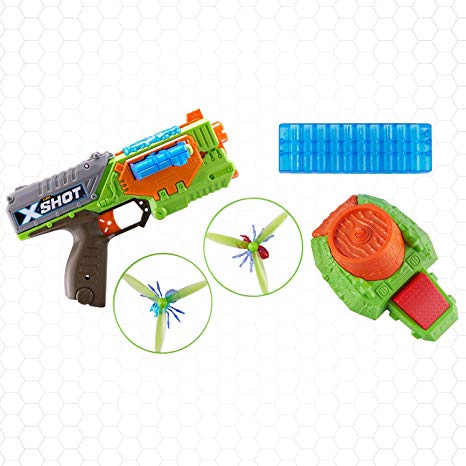 Having fun launching taking down your flying targets with X-Shot Flying Bug Attack! Place your bugs onto the motorized launcher, step on the pedal and release it shortly after to see bugs soar in the air. Take down the Flying Bug Attack before they land and contain the threat! This pack features the exclusive Swarm-Seeker, a rapid fire blaster with auto-sliding clip that can shoot 10 darts in no time! Available here and at many retail stores.

Rainbocorns Sequin Surprise Plush in Giant Mystery Egg by ZURU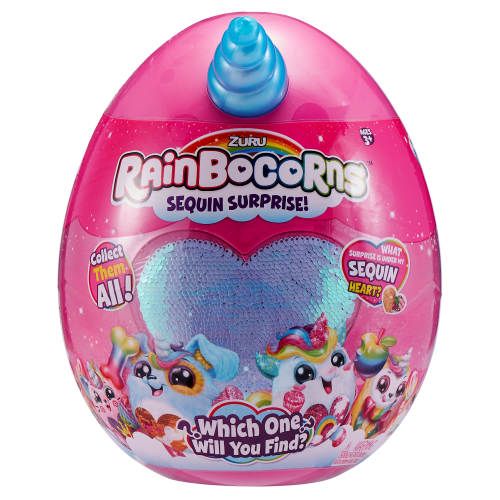 Looking for a way to really surprise your daughter? Check out this cool Rainbocorns Sequin Surprise Plush in Giant Mystery Egg. What surprise is hiding under every Rainbocorn Sequin Surprise Heart? Every Rainbocorn hatches from its bright mystery egg and has a unique reversible sequin heart that reveals a magical surprise when swiped! All the Rainbocorns have fluffy, bright manes kids can style and brush. They have bright horns and beautiful butterfly wings. The Rainbocorn collection includes Puppycorn, Kittycorn, Unicorn, Bunnycorn and Hamstercorn, and each of them has their own sequin surprise. Available at many retail store, here and Amazon

5 Surprise Pink Mystery Capsule Collectible Toy by ZURU
1,2,3,4,5…What's inside your 5 Surprise? Unwrap, peel, and reveal these cool capsules and find 5 surprise toys inside every one! What 5 toys will you unbox? These pink and blue capsules combine the excitement of unboxing with the thrill of collectable toys! Each capsule contains 5 segments sealed for a big reveal. Every segment contains a different toy from a massive range of over 300 awesome toys! Pink capsules feature over 150 amazing toys including cute color changing mermaids and plants, dress up princesses, super slime and putty, funky DIY jewelry, stationery, accessories and much more! The possibilities are endless and the unboxing fun never stops with 5 Surprise! Available at many retail stores and Amazon

Continuum Games Digging' Dino Bones Board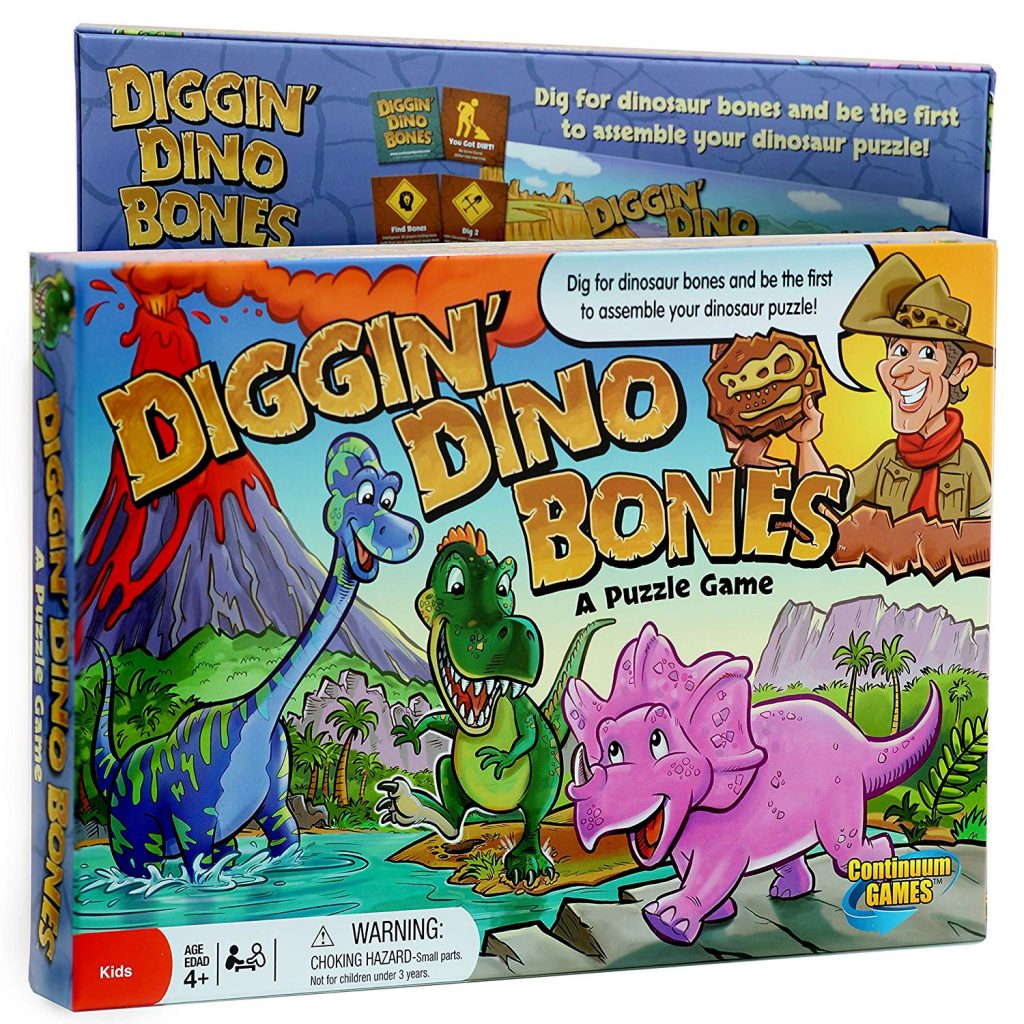 Get ready to excavate dinosaur bones! Digging' Dino bones is a puzzle game that will have to digging for bones and assembling the skeleton of your favorite dinosaurs. This game is similar to the classic "go fish" game, but with dinosaurs! You are a paleontologist commissioned to find the bones of a specific dinosaur. Search the excavation site and be the first to find and assemble your Dino bone puzzle to win! Players get to choose from T-Rex, Triceratops, Brontosaurus, or Pterodactyl fossil cards.  Available here
Continuum Word Q Jumbled Crossword Brainteaser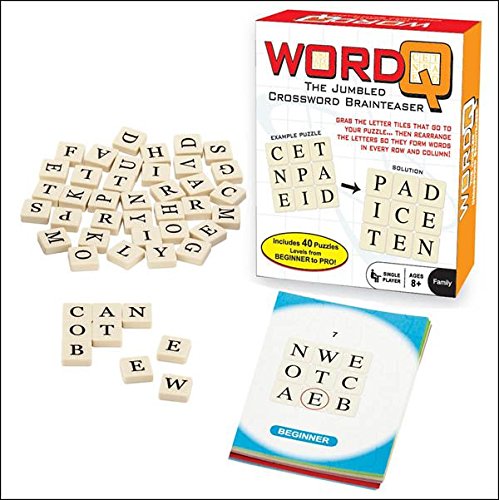 Play by yourself or with others! The more the merrier, or perfect for a brain scratching solo game session. Makes a fantastic favor for the crossword lover! Love word games, love brain teasers? This innovative game set has both! Includes 40 different puzzles for fun that doesn't stop! For ages 8+. Great for the early reader and for the more advanced with varying levels of difficulty, no one will ever feel left out! Available here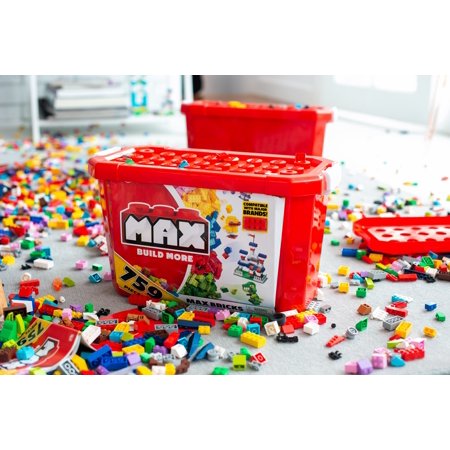 Take it to the MAX with MAX Build More – the premium toy construction blocks that rock! MAX is giving you MAX quality at MAX value! Get 759 high quality bricks to create to the MAX! Available in various bulk packs and fully compatible with other major building brick brands. With MAX you'll get the same great block play that kids love like bulk brick packs, bulk figure packs and much more. MAX Build More doesn't break the bank like other brands do. So, don't spend more – build more with MAX! Run out of ideas? No problem, this set includes a MAX ideas booklet to inspire creativity. Available here
MAX Build More Figures by Zuru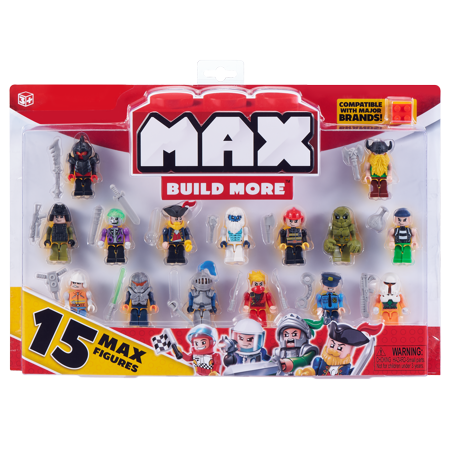 Do you want to BUILD MORE? Then take it to the MAX with MAX Build More – the premium toy construction blocks that rock! Load up on all your favorite characters with the MAX Figurine pack! Create your own world filled with aliens, pirates, ninjas and much more. Includes 15 MAX character figurines, which are fully compatible with other major building brick brands. With MAX you'll get the same great block play that kids love like bulk brick packs, bulk figure packs and much more. MAX Build More doesn't break the bank like other brands do. So, don't spend more – build more with MAX! MAX Build More has cracked the click formula for complete compatibility with other brick brands at a fraction of the price. Available here

Pages: 1 2 3 4 5 6 7 8 9 10