Welcome To Our 2021 Holiday Gift Guide (Part1)
Disclosure: I received products or compensation for this post. However, I did receive a product from the companies listed. I am disclosing this in accordance with the FTC guidelines.
Welcome to our annual Holiday Gift Guide! Below you will see gifts listed for everyone along with each brand's website so you can visit and see all their unique products.

Gifts for Tech Lovers: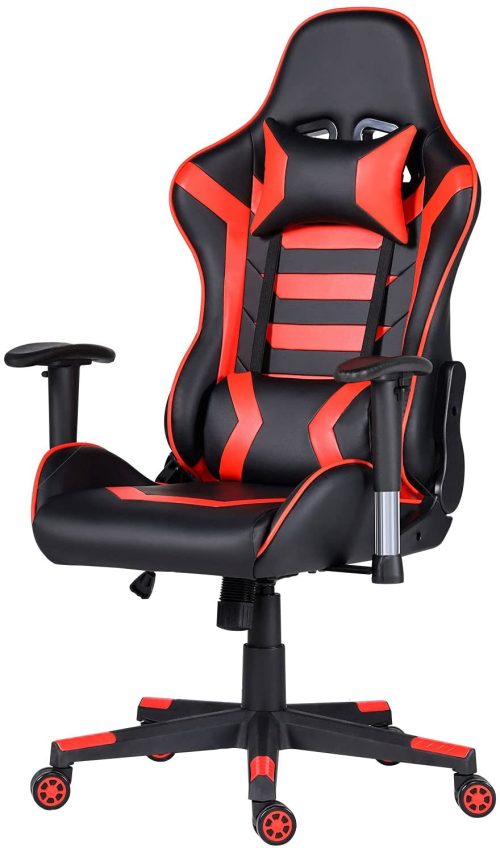 Ergonomic Gaming Chair – Our video game chairs are made of high-density molded foam, more comfortable & durable. 5" thick well-padded seat, lumbar & headrest cushions make extended gaming sessions more enjoyable
Multifunctional Office Chair – 360-degree swivel and multi-direction wheels, Reclinable backrest(90 – 155 degrees), Seat adjustable height(18.5″-22.5″), and the armrest height also can be adjusted. Whether working or gaming, our desk chairs can provide you with the best experience

Advanced Configuration – This computer chair uses a solid backbone and 2.3cm thick steel frame supports up to 330lbs. With PU leather, it's skin-friendly, wear-resistant, and easy to clean. Flexible and silent wheels, allowing you to move freely without making any sound. The class 3 gas lift with the SGS official test and BIFMA certification can better maintain your favorite seat height

15mins Fast Installation – Comes with a very detailed installation manual and video, only takes 15 minutes to complete the installation! We are always working hard to provide premium products and excellent customer service, and we are always here to assist you
Wide Usage – This gaming chair is suitable for you to play computer games, watch shows, work and have a rest, it's stylish appearance will make your space more modern  Available on Amazon
USB Condenser Microphone for Computer
 You can adjust the volume and echo effect directly on the microphone by turning knobs. You don't have to use professional software to get a better voice, but turning the knobs only.

Plug & Play Design- The microphone is designed to plug & play. You don't have to install any software or complex settings. Just connect to your Mac or Windows computers and start your first podcasting. (Notice: Not compatible with Xbox and Cellphone ends)

360° Wide Range Adjustment- The arm set is made of durable steel. It's easy to adjust every angle and height to match your working position. Also, it can keep extremely stable. Just say no to shaking microphones.

What's included- The whole equipment in the image is available including a). Condenser Microphone + b). Scissor Arm Stand + c). Shock Mount + d). pop filter + e). Windscreen Foam + f). Table Mounting Clamp + g). USB Cable  Available at Bonke Store and Amazon
Verkstar Karaoke Microphone for Kids & Adult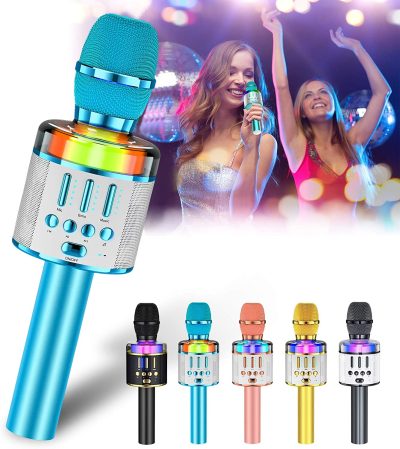 More Powerful Functions-Verkstar microphone can be used as a wireless mic, Bluetooth Speaker, Recorder, Music Player with LED lights. This is a surprising karaoke machine compatible with various singing applications.
Higher Quality Sound-This Microphone has built-in high-performance stereo sound speakers, a professional tuning system, and a 3-layer noise reduction mic head, creating a perfect KTV live-sound environment and wonderful echo reverberation.

Easy to Connect- You can connect via Bluetooth, no need to download an extra APP, first to connect, just turn on the Bluetooth on your mobile phone, then search the Bluetooth name "Q30L", click to be paired and it'll be automatically paired next time. Available at Verkstar and Amazon
BEST MUSIC GIFTS: SHENKEY Bluetooth beanie allows you to enjoy music while protecting from cold, available for cell phone to transmit the speaking phone to your audio devices directly without bulky headphones or earbuds irritating ears.
BLUETOOTH 5.0 BEANIE: The best Bluetooth chip with V5.0 technology offers the stablest and strongest connection so far, Fast and Easy to sync while others' connectivity may cut in and out.

SPECIAL LED DESIGN: Built-in and removable 4pcs special rechargeable LED light, there are three lighting modes(high level, middle level, flashing level), offer a standard USB port for charging the battery, you can charge it an in-car charger, computer or portable power bank.
More convenient to charge.

DETACHABLE & WASHABLE: Just need to pull the rim for the led knitted beanie open and push the light inward to separate the light and wash the cap or charge for the light, no any extra wires. There is a hole in the edge of the Bluetooth device, which makes the headphones easy to remove and install when you want to wash the LED music beanie. Available on Amazon
Ryze Tech Tello – Mini Drone Quadcopter UAV for Kids Beginners
Equipped with a high-quality image processor, the Tello drone shoots incredible photos and videos. Even if you don't know how to fly, you can record pro-level videos with EZ Shots and share them on social media from your smartphone.
The camera features 5MP (2592×1936) photos and HD720 videos at a maximum flight time of 13 minutes. Tello has two antennas that make video transmission extra stable and a high-capacity battery that offers impressively long flight times.
Thanks to all the tech that Tello's packing, like a flight controller powered by DJI, you can perform awesome tricks with this mini drone.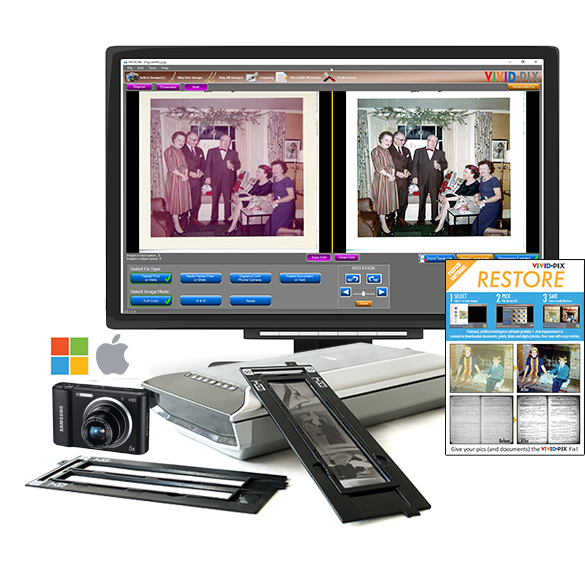 Vivid-Pix RESTORE patented AI-powered software fixes virtually any image in just one click, automatically improving old, faded photos, slides, and documents, as well as new digital photos and documents to bring back images you thought were long gone.
Everyone can give the gift of restored memories by gifting RESTORE software or using the software to fix old photos and printing them to send as gifts at VIVID-PIX
Holiday BOGO is available now – buy one for yourself and get one to give as a gift –  (value $99.98) for $49.99 at VIVID-PIX. 
Ensure friends and family fun goes down in history (and is handed down to future generations)
Don't let photos and documents literally fade away. (works with black & white and sepia photos, too)
Restore and Revive your memories with vibrant color! Available on the VIVID-PIX website.
Website | Facebook |Instagram | Twitter
Gifts for Kids: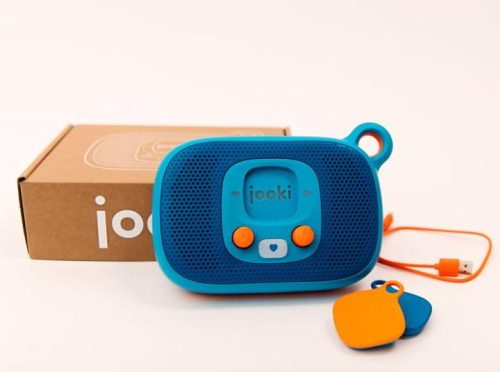 Kids ages 3 and up can take the Jooki speaker anywhere and everywhere.
The new 

Jooki

2 screen-free speaker is the first kids' music/story player with Spotify music and audiobook streaming featuring 

Jooki's

 patented NFC-enabled 

ToyTouch

® Technology that lets kids use figurines or tokens to operate 

Jooki

 with no screens or parent supervision needed.
Guided by Montessori education principles, the award-winning 

Jooki

 connects through 

WiFi

 and Bluetooth, helping parents empower their children to develop creativity and emotional awareness through their own access to a wide range of pre-selected songs, music, and stories.
Wi-Fi connectivity
BLE connectivity (feature to be released in Q4 2021)
Spotify Connect (Wi-Fi needed)
Jooki App is compatible with IOS version 9.0 and Android version 4.4
Eight hours of battery life
What Do I Get in the Box?
One Jooki music and stories player (5GB internal memory)
Two pre-programmed tokens with songs: orange and blue
Website | Facebook |Instagram |  Twitter
Imagine your child with his or her own SmatchWatch
The safest kids' smartwatch phone for ages 5-12.
Built for kids and designed by parents to keep your family safely connected.
With no internet, games, or social media, the TickTalk 4 has all the positive aspects of a phone to keep your little one connected with the people who matter most.
Free Streaming Music, Activity Tracker & Step Goals, 2x 5MP Photo & Video Cameras,20+ Parental Controls & SOS Contacts.
Individual & Group Messaging, 3-Way Smart Location Tracking, 2-Way HD Video & Voice Calling and Reminders & Do Not Disturb Mode
STAY CONNECTED
With 2-way voice and HD video calling, Talk-To-Text, unlimited preset and customizable quick text responses, voice messages, photos, emojis, and GIFs, your child never runs out of ways to stay connected with their favorite people through our secure parental control app.*Video calling has a 3-minute limit as an added safety precaution. Another video call can be started immediately after.
Wish*Craft DIY Treasure Candle w Stones & Charms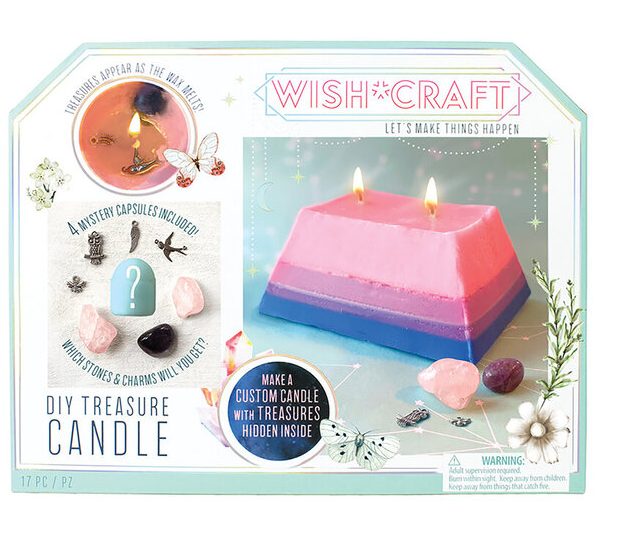 • Create your own real treasure candle with soy wax and mystery wax capsules that melt to reveal hidden stones and metal charms!
• Just melt the wax chips in the microwave, add the colorant and pour into the paperboard mold. Add in the mystery capsules as you pour in different colored layers.
• After the wax is set, just peel away the paper mold to reveal an impressive double wick candle! Available on Bright Stripes website
Website | Facebook |Instagram |
Spa*rkle Hair Chalk Pastels and Barrettes Set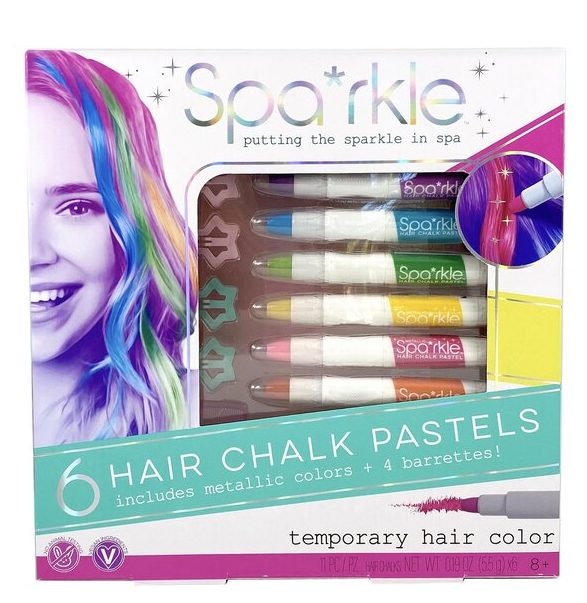 • Color and style your hair with 6 bright hair chalk pastels and fun-shaped barrettes!
• Includes 6 hair chalks pastels including 2 metallic colors, 4 star and heart barrettes, a small comb, and easy instructions. Available also on Bright Stripes website
Website | Facebook |Instagram |
Art of Problem Solving/Beast Academy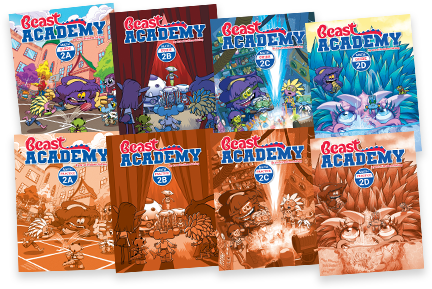 Learn math concepts and problem-solving skills through the richly illustrated adventures of four little Beast Academy monsters.
For each unit, there is a Guide book and a Practice book.
The Guide books provide comprehensive instruction in an engaging, illustrated, comic-style format. The vivid imagery and storylines captivate both the reader and the visual learner, offering strong pedagogical support while heightening student engagement.
The Practice books are workbooks of exercises, problems, and puzzles that reinforce the lessons taught in the Guides. They provide detailed examples and step-by-step solutions that model problem-solving strategies. Many solutions feature more than one approach.
Each level 2-5 is split into four units, A-D. Once a student completes unit D of a level, they are ready to move on to unit A of the next level.
Website | Facebook | Pinterest|
Kalencombaby- SARO Animal Bib – Mint Sloth
The Animal Bib's shape and hidden waterproof layer makes sure that your baby's neck and clothes will remain clean all day.
Bibs are very absorbent and have multiple snaps to adjust the size. Super soft and waterproof.
Available on  Kalencom (kalencombaby.com)
Website | Facebook |Instagram |
Kalencombaby- SARO XL Multi-Activity Plush – Octopus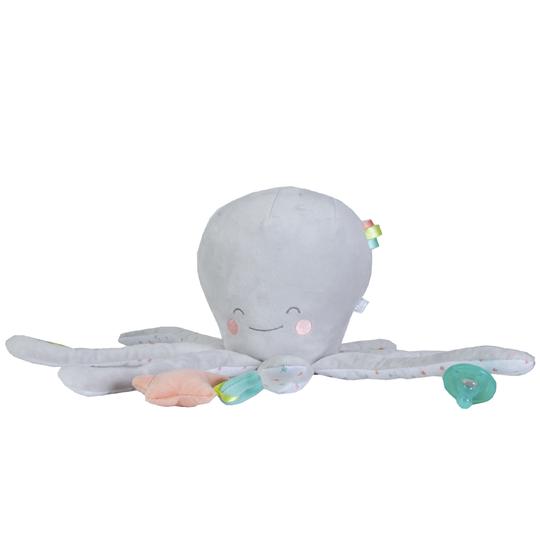 The SARO XL Multi-Activity Plush is sure to keep little ones entertained!
This one very soft plush toy is not only great for cuddling with but has plenty of fun features including hidden crackle paper, little tags and loops for babies to play with, and limbs designed for tiny hands to hold.
There is also a loop to attach a pacifier.
Available on  Kalencom (kalencombaby.com)
Website | Facebook |Instagram |
Kalencombaby- SARO Jingle Plush Ball – Llama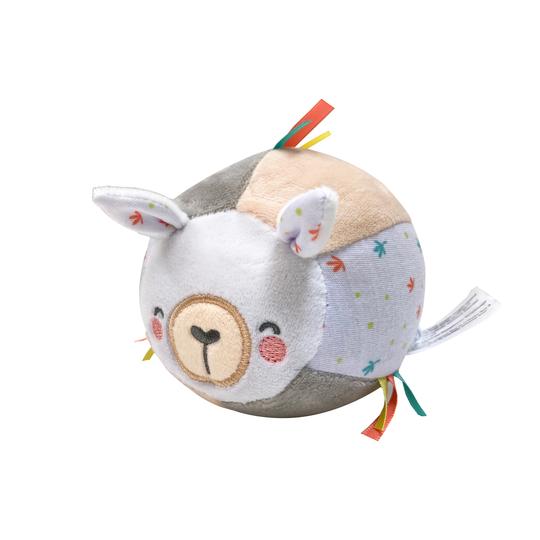 The Jingle Plush Ball will quickly become a favorite toy that also helps to develop fine motor skills.
It is super soft and designed for tiny hands to easily grip and handle.
There is a pleasant jingle sound made each time the ball is rolled as well as multiple tags to entertain little ones.
Available on  Kalencom (kalencombaby.com)
Website | Facebook |Instagram |
Kalencombaby- SARO Plush Snuggle Comforter – Giraffe
The Plush Snuggle Comforter is filled with features including ribbons, tags, and knotted legs to entertain babies as well as a loop to attach a pacifier.
The extra soft texture of these animals will help children relax and encourage constant cuddling.
Available on  Kalencom (kalencombaby.com)
Website | Facebook |Instagram |
Kalencombaby- SARO Plush Clip Toy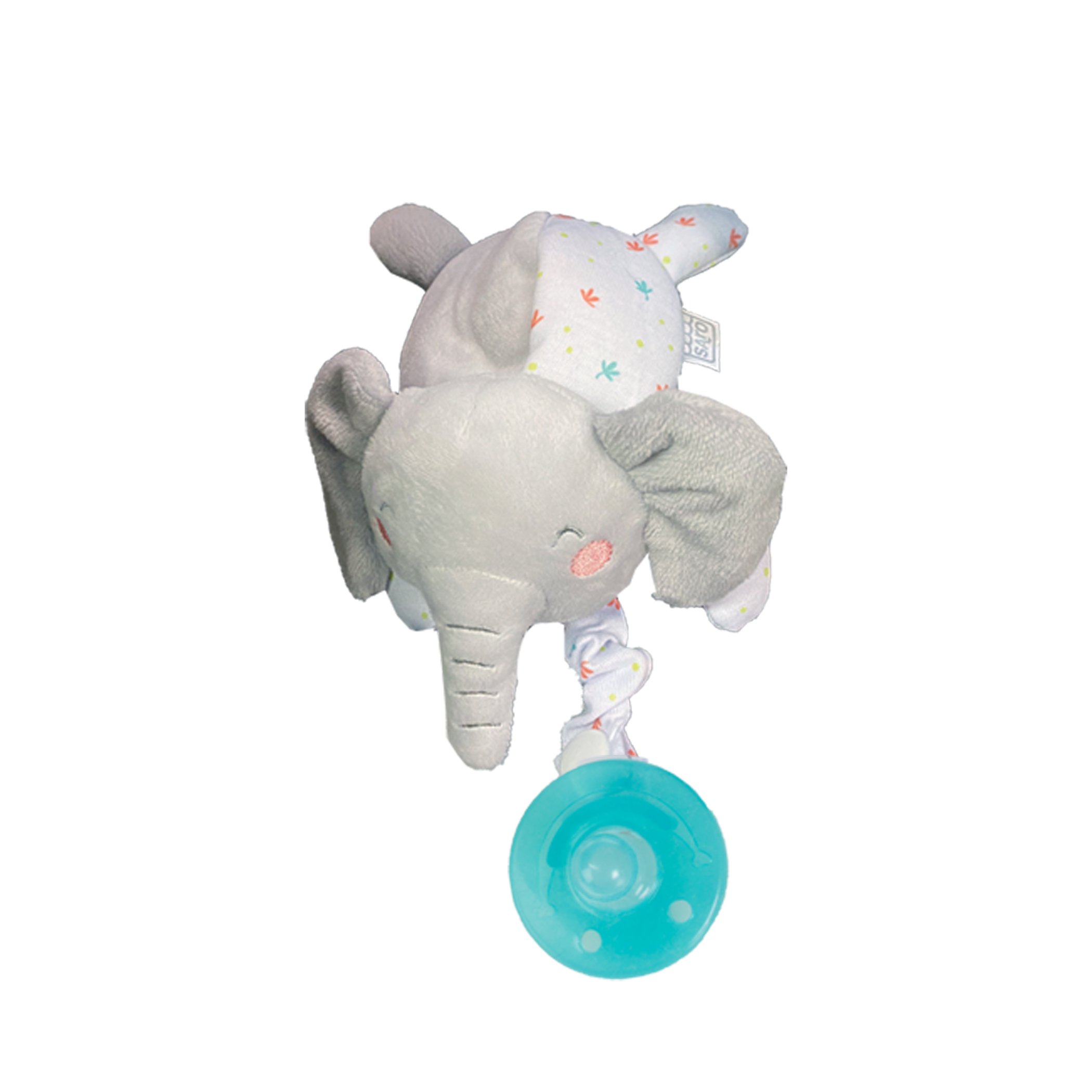 The SARO Plush Clip Toy is a fun way to keep a pacifier always accounted for.
An elastic loop securely connects the pacifier to the toy.
The soft plush has carefully designed limbs that are easy for tiny hands to hold.
Available on  Kalencom (kalencombaby.com)
Website | Facebook |Instagram |
For Keeps Ella 5.5" Empowering Fashion Doll with Note Passing Cupcake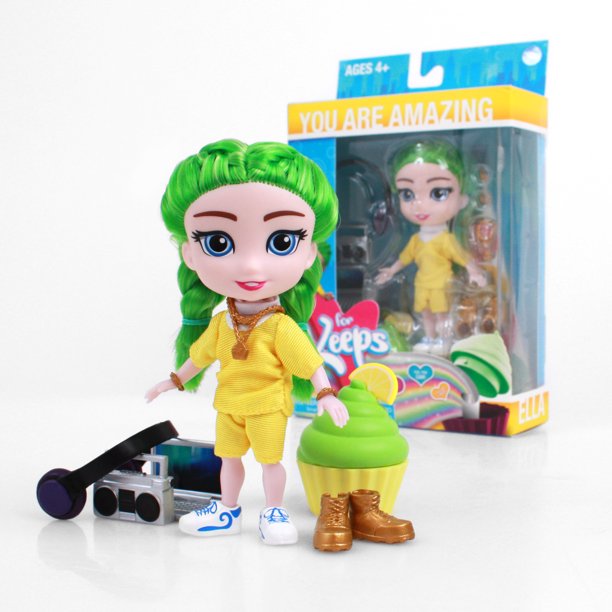 A NEW positive and uplifting fashion doll for girls, For Keeps™ is hitting shelves to change the landscape of fashion dolls for the better.
FOR KEEPS™ – A POSITIVE SPIN ON FASHION DOLLS: Introducing a NEW cast of fashionable characters who inspire through messages of affirmation, acceptance, and self-empowerment!
MEET ELLA: She's a trendy music producer who is always working on her next number 1 single! Available exclusively at Walmart.
IMAGINE THE POSSIBILITY: For Keeps ™ characters explore exciting careers of journalist, veterinarian, and music producer, and more. Tour their worlds and find the hero in you!
UNCOVER SECRET SURPRISES: Unwrap the secret message tee, find Ella's autographed bio, and pass your own secret messages of positivity using her Cupcake Keepsake™! 20 affirmational stickers included to be hidden in the cupcake and shared with friends!
UNIQUELY ACCESSORIZE YOUR DOLL: Each For Keeps™ Doll comes with her own shareable clothing and accessories. As every person is unique, you can collect them all and customize who YOU dream of becoming.
STRIKE A POSE: Each doll moves like you – at the neck, waist, hips, shoulders, wrists, and ankles. These points of articulation are a bonus for imaginative play and make the most of a posable collectible (display stand included).
HANDHELD SIZE: Dolls stand tall at 5.5 inches tall – the perfect size for playing, taking on a trip, sharing at school, and displaying. Available at Walmart, Amazon, and other retailers.
Well, this concludes our first guide; take a moment to visit each brand; we're sure they will have something you'll like.
 "Wishing You A Very Merry Christmas"!
Disclosure: Some of the links in this post are 'affiliate links.' This means if you click on the link and purchase the item, I will receive an affiliate commission.