Why Medicare May Be Right For You. #LiveWellWithWalmart
This post is sponsored by Sivan Social. All comments and opinions are my own.
The last couple of years have shown us that healthcare is one of the most important things we need to have. But many people still cannot take care of their health due to either not having healthcare insurance, being unable to afford it or being unsure how to get it.
 Thankfully, there are a lot of resources out there for people, including Medicare – which is available to you if you are 65 and over, have a permanent disability, or have a chronic injury like me or an End-Stage Disease. 
There are a lot of misconceptions about Medicare out there. Still, the reality is that it is something available to you once you hit a particular stage of your life, and Medicare can potentially be a life-saving resource. Did you know that Medicare not only can cover emergency care but even when the worst can happen? We all like to believe that we are completely healthy, no matter how old we are – but there could be many medical things going on in our bodies we may not even know about. 
Not long ago, I had to go to the emergency room because of an illness that I didn't know was afflicting my body silently. The symptoms started small but became worse than my family, and I could have imagined. 
Thankfully, I had Medicare on my side. It not only covered our ambulance ride, the hospital stay, surgery, and months of after-care. It provided my family and me with a peace of mind knowing everything was taken care of and covered and not something we had to worry about with everything else going on. 
Weeks after I was home, my husband and I checked the medical bills that came in, and Medicare covered the majority of it, which made the cost of our healthcare something we could handle – instead of something that would have financially put us in a hard place. 
If I didn't have Medicare through this whole medical endeavor? I'm sure we would be on a payment plan to pay off one health issue for the rest of our lives. You don't have to wait to get on a Medicare plan if you fall within the age requirements now.
Now is the perfect time to signup, especially since we are still dealing with COVID and the flu season is upon us.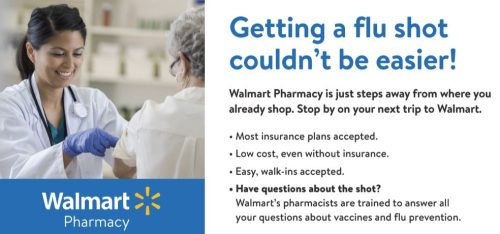 Not sure how to sign up? You can visit WalmartInsurance.com to find great information on how to sign up, the different benefits of Medicare, and how it can help you save money and stay healthy. 
If you prefer to talk to someone directly, WalmartInsurance.com even offers a licensed insurance agent to help guide you through the process and find the best Medicare Insurance plan.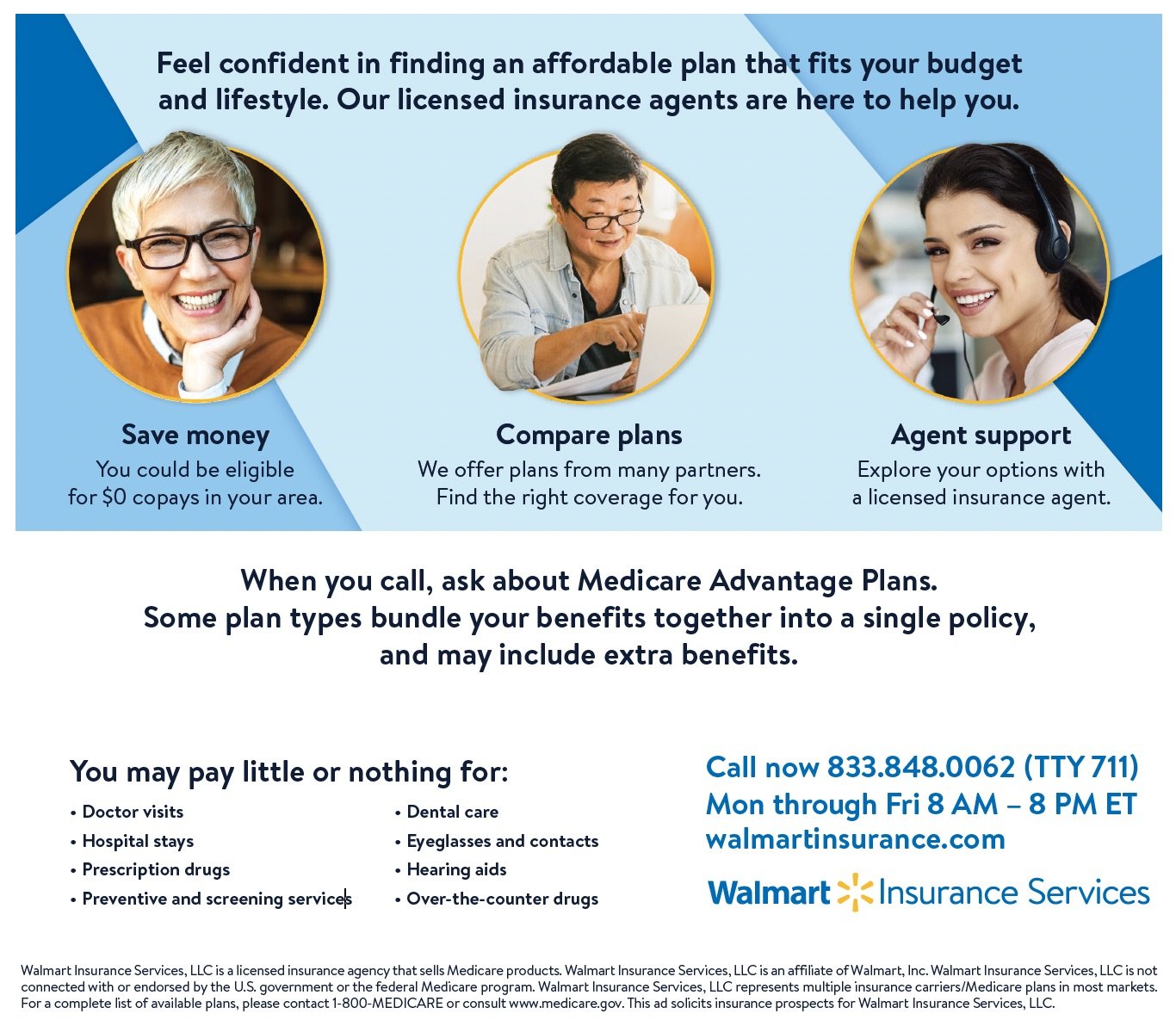 Just think, you can save money on doctor visits, hospital stays, prescriptions drugs, preventative & screening services, over-the-counter drugs, and much more! There's no way Medicare is not the right health insurance for all your health needs!
If you're already shopping at Walmart anyway, using Walmart's pharmacy makes it a one-stop-shop. Not only will you be able to get your groceries while you're there or grab the latest movies and tech you might need, but you can also grab your prescriptions and even get your flu and COVID-19 Vaccination while you are there as well.
 It makes it so much easier to get everything done in one quick stop. 
Remember, your health is essential, and it is imperative to find the right Medicare health plan to address all your medical needs. I'm so happy; I have the best Medicare Health plan for my husband and me.
Walmart offers excellent services to help you live well, including help finding the right Medicare plan and convenient pharmacy offerings, like flu and COVID-19 vaccinations.
This post is sponsored by Sivan Social. All comments and opinions are my own.