Get Creative with urbana sacs 3-Piece Set Review
Welcome to my review of urbana sacs.
I will admit I am not one to be a huge decorator.  My theme is mainly primitive/country but I haven't added to it in years.  When I saw what urbana sacs had to offer I was so excited about their urbana sacs 3-piece set in the coffee.  What I didn't realize was how much my daughter would love them too.  Enough to ask if she could take them back to college for her summer stay. So I caved.  I figured I would get them back at some point.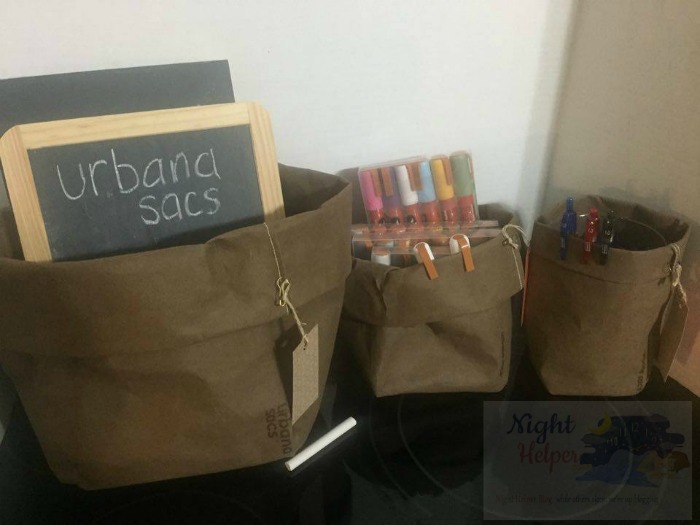 What I really liked about the 3-piece set is the ability to make a craft area to show my daughter how she could use them on her desk or window sill in her dorm.  We decided her desk was a better idea because of the heat and sun.  She also mentioned she may just use them to decoratively hold her towels, washcloths and her make-up items.
The sacs are just neat material.  They look like a stiff cloth but when you touch them they remind me of a very heavy duty brown paper bag.  You can cuff them to a height you find workable with what you are using them for. You can also make them taller or shorter than I am showing you here.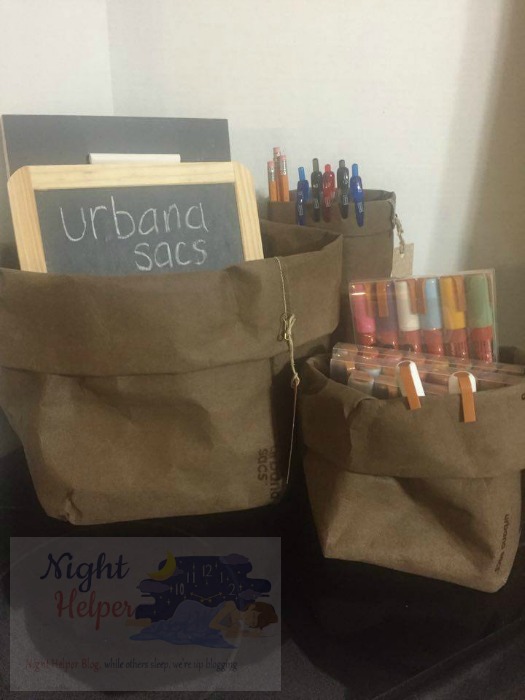 About the urbana sacs:
The urbana sacs are individually handmade in Los Angeles with washable paper fabric. Our sacs have been designed and individually handmade so that you can cuff and shape them to suit your needs.
The urbana sacs washable paper is a sustainable lightweight material made with a variety of virgin pulp fiber blends and recycled polyester felts. Like fabric,  it can be washed and reused over and over again. It is ideal for a wide range of lifestyle uses: at home, at work and at play.
Set of 3:
Includes small, medium and large creative sacs.
Dimensions:
small 4w x 4d x 10h inches (uncuffed)
medium 6w x 6d x 12h inches (uncuffed)
large 8w x 8d x 14h inches (uncuffed)
This set also comes in white, stone, black, shine, and shine.
If you aren't ready to purchase the 3-piece set, you can purchase them individually and they also have some stylish urbana sac bags. If you are like me once you see all of their ideas for use of the sacs you will want all of them.  I just love this collection and its range of colors. I know once you look, you will love their collection too.
Follow them on their Social Media:
Facebook | Twitter |Pinterest | Instagram |YouTube | Website
Disclosure:  I was not compensated for this post. However, I did receive a product from the company above and the opinions expressed in this post are 100% my own. I am disclosing this in accordance with the FTC guidelines.