Jabra Sport Pulse Wireless Earbuds for Father's Day
Have you heard of the Jabra Sport Pulse Wireless Earbuds?
I will be honest that I didn't until I was offered to do a review.  I was very excited as my husband LOVES his music and since most of it I don't care for (smile) I knew it would give him another option to listen to it.  Actually, yesterday he mowed the lawn with them in and was impressed on how great the sound quality was.  He was also happy because normally he can hardly hear his music when he mows and we have a really big yard.  Which means each section can take hours to complete.  He likes the fact that the earbuds kept a charge for almost 3 hours before needing to be put back on the charger.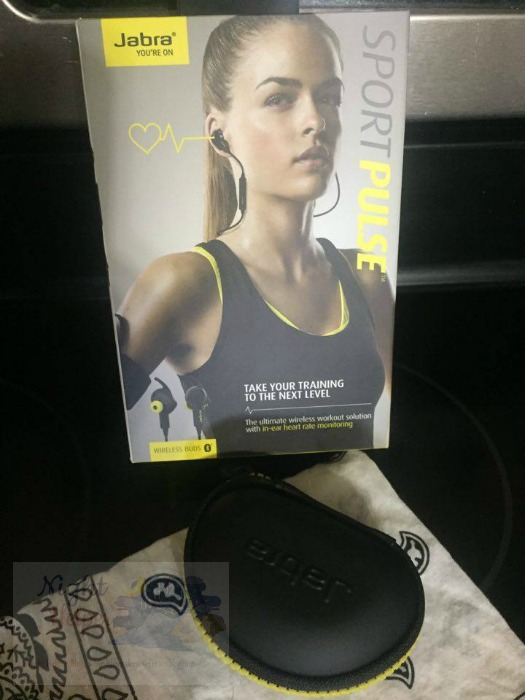 Another plus of these Jabra Wireless earbuds is that they come with multiple cushions to put on the ear insert pieces.  He was able to fit them snug enough to keep them in without falling out.  Before this pair he would not wear earbuds for that reason.  Jabra has won him over.
The Jabra earbuds come with multiple ear cushion inserts, as well as the pieces that keep them in the rim of your ears to hold them in place from moving.  A USB cord is also included so you can charge in with anything that has a USB port to connect to.  What I also liked was the little zipper pouch that came with it to store your earbud set, USB cord as well as the different fittings in case you needed them with you.
One of the extra added benefits of the Jabra Wireless (Bluetooth connected) Sport Pulse is it also monitors your heart rate and has an app you can download to use with your phone.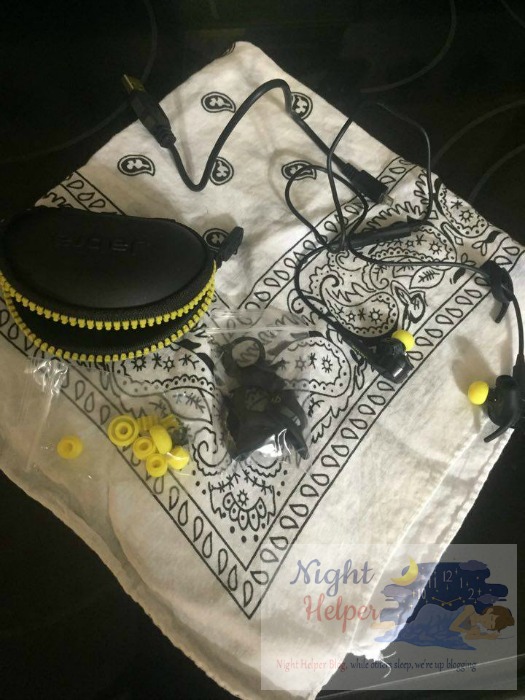 It mentions on their website:
In-ear heart rate monitor

Understanding your heart rate is now as simple as putting on your headphones.

Jabra's next generation of heart rate monitoring technology measures your heart rate via your inner ear. They're the only earbuds proven to deliver clinical-grade accuracy.

Sport Pulse ensures you always train at the right intensity level to improve your performance.
When working out as well as running or walking it is important to keep track of your heart-rate to make sure you are getting the best workout possible and also to make sure you aren't overdoing it.
Free your workout with immersive wireless sound

Exercise is about breaking free, so why let wires hold you back? Get fired-up by your favorite songs with immersive Dolby® sound. Control music playback, volume and take calls with a quick tap on the earbuds.

Built for intense workouts

Built towards US military rain, shock, sand and dust standards.

"Quite simply Pulse has the best fitting sports earbuds we've ever worn. We defy you to shake them out"
As long as you are wearing the correct size ear cushion insert it will not matter what you do, they won't fall out.  You can read more about the awesomeness that comes with these earbuds by Jabra. You will use the Jabra's Sport Life™ app.
You can find out more and keep up to date with Jabra on their Social Media and Website:
Facebook | Twitter |  Instagram | Website
Disclosure:  I was not compensated for this post. However, I did receive a product from the company above and the opinions expressed in this post are 100% my own. I am disclosing this in accordance with the FTC guidelines.