The Quick Guide to a Weekend Getaway in Melbourne
It may not be as flamboyant as the other big major cities in Australia, but Melbourne is a coastal cosmopolitan city that you shouldn't miss. The city is very easy to navigate, sprawling with restaurants, cafes, shopping options, and exciting events. And if that isn't enough, Melbourne offers scenic views at every vantage point.
Considered as the centre of Australian culture and art, Melbourne has a very Euro-city vibe because of the ingenious architecture, museums, galleries, and theatrical shows. So, if you're planning a Melbourne trip, here's a guide to help you get started.
Do a café crawl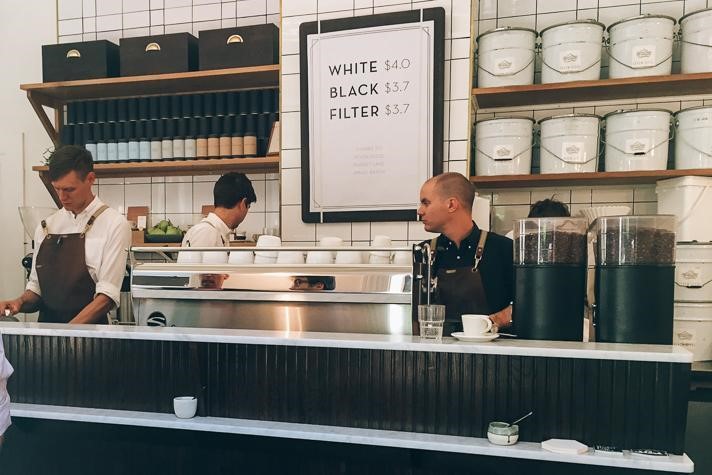 Move over Vienna, Melbourne has been voted the country with the world's best coffee, according to travel website Booking.com. It's difficult to find a bad cup of coffee in Melbourne. In fact, locals will tell you that they're experts know when it comes to what good coffee tastes like.
While you can just about go inside any café to get your daily dose, there's one café that's been touted as having the best coffee in Melbourne. Patricia Coffee Brewers on Little Bourke Street is a small artisan café with no seating and a long line to the counter. If you want to know where else to get good coffees, there are tours specifically for coffee lovers like the Melbourne Coffee Tours.
Take a stroll in the city garden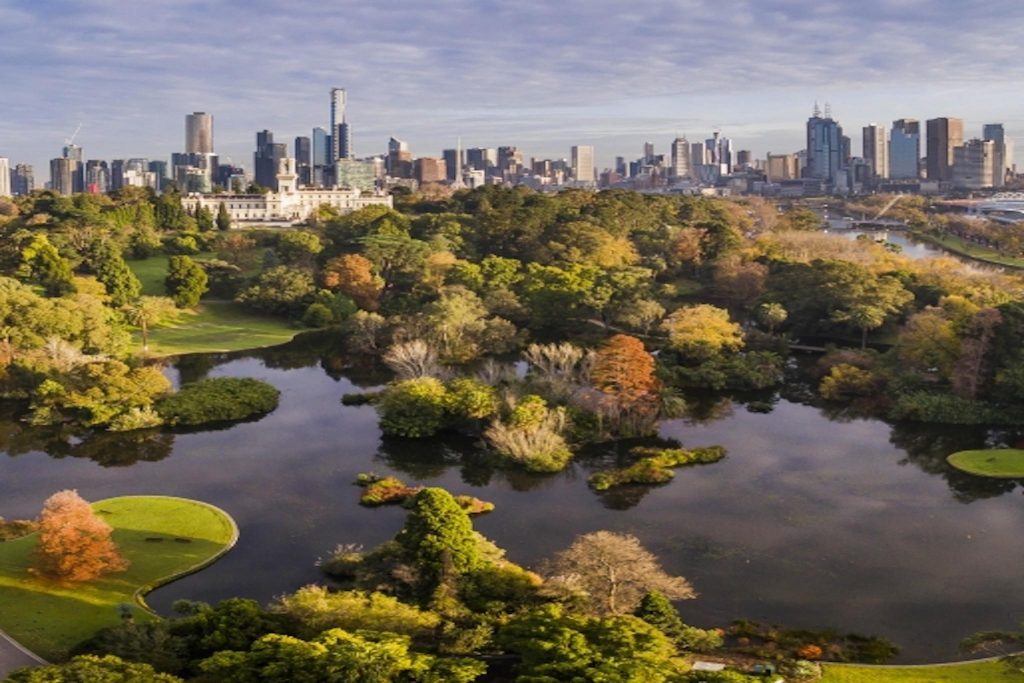 The Botanic Gardens in Melbourne is home to more than 8,500 plant species, making it one of the most diverse city gardens you'll ever visit. Come here early in the morning and you will see joggers and walkers burning the carbs along the path. In the afternoon, you will see meditation sessions, picnics, and artists sketching away in their notebooks. If you want to take a break from the bustle of the city, this is definitely the place to shake it all out.
Check out the street art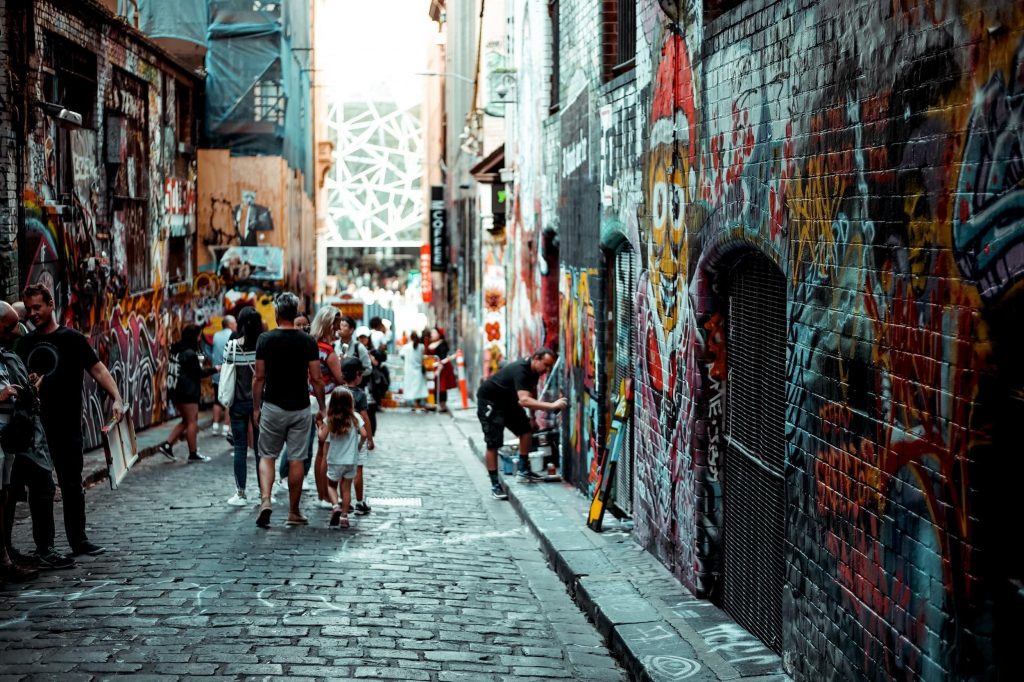 Other than Georgetown in Malaysia, Melbourne is one of the street art cities in the world. The city council has approved areas where artists can showcase their work to locals and travelers alike. This is also the perfect opportunity for new artists to show their style and differentiate themselves from countless other artists in Melbourne.
You can check out this map of the street art around Melbourne, or you can join a street art tour hosted by the street artists themselves. They explain who the artists are and the meaning behind each of their artwork, as well as the process involved in each one.
Shop to your heart's desire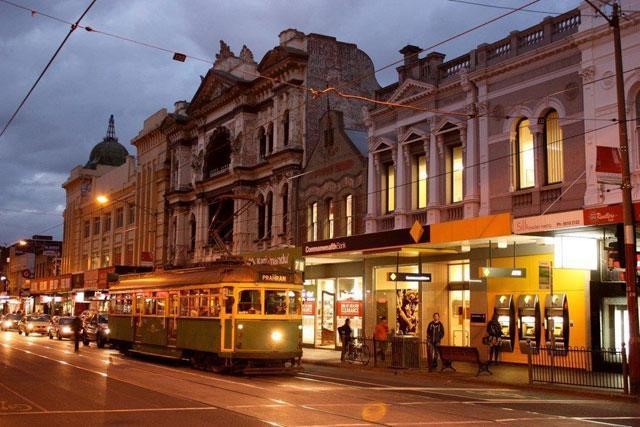 For travelers who like to get their hands on designer clothes, novelty items, and hard-to-find merch, Melbourne offers countless shopping options. Make your way to Chapel Street, a popular destination known for a variety of high end fashion brands.
You can also visit the former Melbourne Government Post Office which has now been converted into a shopping mall. Budget-friendly finds are available in Bridge Road, while vintage collectibles can be found in Highpoint and Chadstone.
See penguins in St. Kilda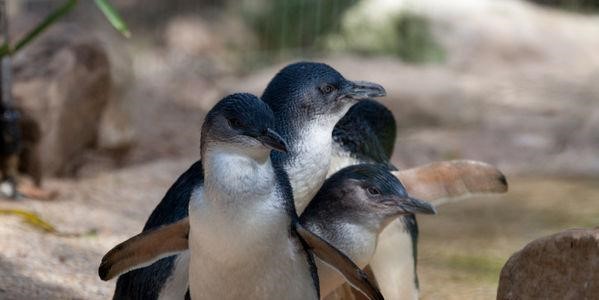 St. Kilda deserve a whole day visit because of the activities you can do here. Visitors can enjoy lounging about on the beach or at the Victorian beach houses. Make sure you also try out the pastries and cakes being served in Acland street.
But its best feature are the penguins who come to the St. Kilda breakwater after sunset. There are guides who can help teach you how to approach the penguins and their nesting sites with care.
The best way to do this trip is take a car hire when in Melbourne. Not only will you be able to control how you go from one destination to another, but you surely wouldn't miss out on anything happening in the streets of the city. So go on and plan your itinerary and have an epic Melbourne getaway.