2019 Happy Valentine's Day Guide
Valentine's Day is just a few weeks away and if you haven't found your gift yet for your sweetheart, don't worry! Listed below are some great Valentine's Day gift ideas, grab your pen, paper, and laptop so you can visit each website. All links will go directly to that product!
Today we have a beautiful necklace from the company Miracle Finds called: "I Love You" Necklace.
Get ready to watch your necklace come to life with the use of your phone camera or flash light! Your sweetheart will be able to see "I Love you" in 100 Languages! Yes, you heard me, 100 languages cool ha!  "I Love You" Necklace puts your love in a Nanotechnology Love Stone which projects I LOVE YOU in 100 different languages. It's the perfect gift for someone you love and the concept behind this unique necklace is extraordinary. Item size chain is 18 inches, pendant height 1.50 inches, and width 1.00 inch and it's made with environmentally friendly material 925 sterling silver with lead-Free & Nickel-Free. It's available in two colors Silver & Rose Gold and can be purchased here. Hurry, you want to make sure it arrives just in time for Valentine's Day!
On to our next gift idea which is also cool. Get ready to make your sweetie a Valentine's Day heart shape cake with Zenker Special Creative Baking Pan.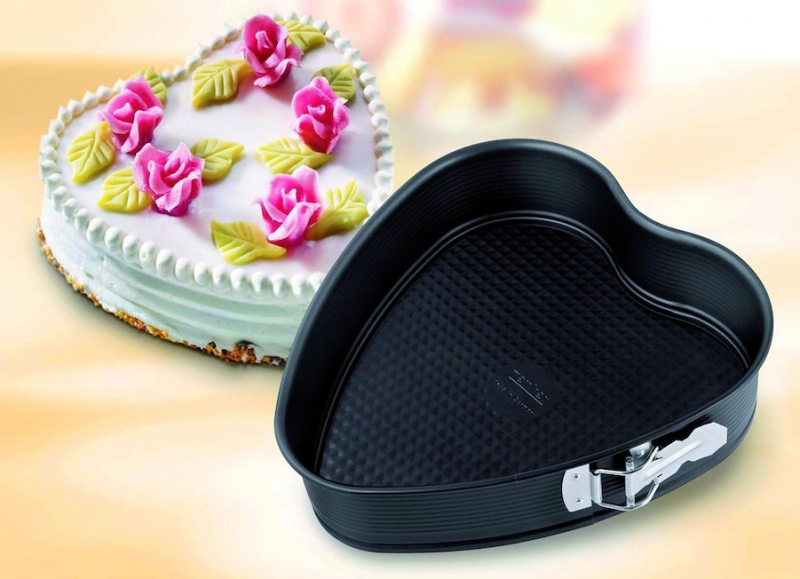 Get ready to make your sweetie her own personal Valentine's Day cake with this 9.5-inch non-stick heart shaped springform pan that measures 9.5″ by 2.5″ deep. You can create cakes and desserts that show your love for any special occasion or holiday. Heat resistant up to 450°. it has PFOA free non-stick coating which provides easy release and clean-up. Features excellent heat conduction; bakes uniformly and is made in Germany; hand wash recommended; 5-year warranty on pan, lifetime warranty on buckle. Check it out here 
Here we have two wonderful gifts from the company 26 & Co. I have to say this is one unique company with many great gifts for your sweetheart! First we have their Large Fleece Blanket.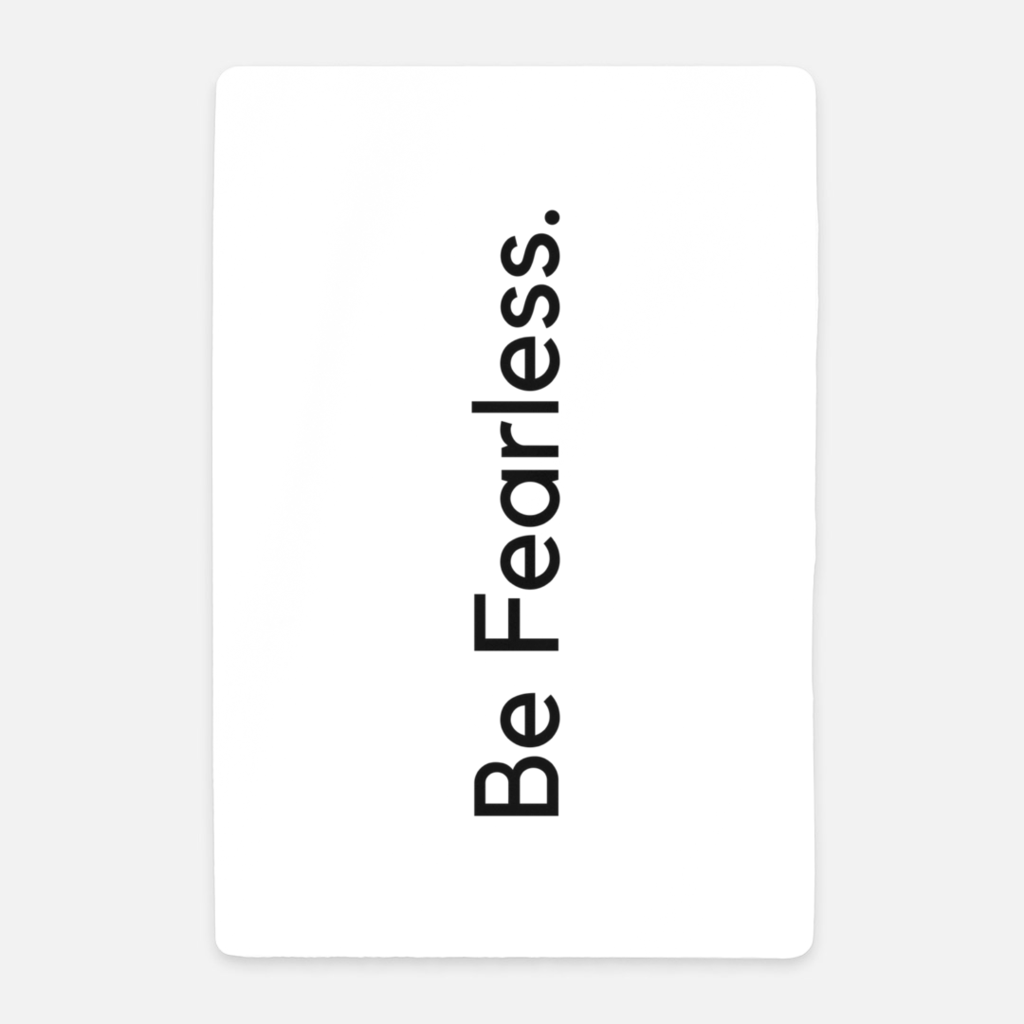 This fleece blanket will be perfect for your sweetie to cuddle up with after a long day of celebrating on Valentine's Day! This large fleece blanket will become her favorite friend and will keep her warm as she relaxes. These large fleece blankets are available in 22 Affirmations, you can choose: "Your Are Valued", "You Got This",  "Be Bold", and many other affirmations.
Each blanket is machine washable on cold and tumble dry, also made with polyester material and are 40″x60″ which is a nice size. So, grab your fleece blanket and cuddle up on the couch and watch a good movie with your sweetheart. Learn more here
Our second gift idea from 26 & Co is once again another cool gift, it's called Actually, You Can!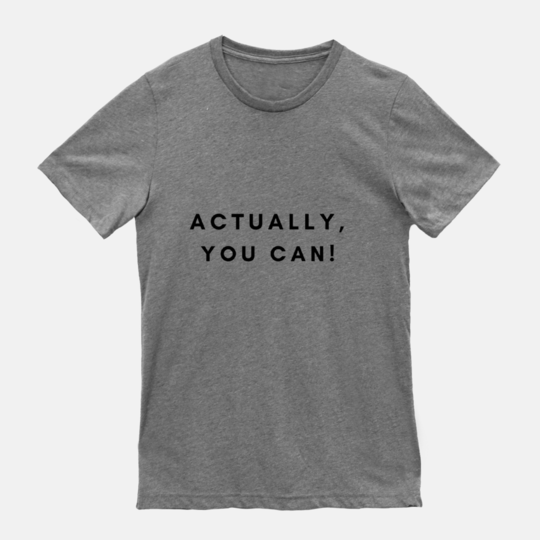 Been second guessing yourself a lot lately, feeling like maybe you can't do something amazing? Well…. actually, you can! Whether it's for you or to give to a friend, everyone wins when you order this "Actually, you can!" tee! Machine washable in cold, material 48% Polyester; 58% cotton. I love how their apparel is spreading positivity.
You can find this tee in many colors. So, inspire your Valentine's Day sweetheart with one of 
26 & Co
tees!
Here we have a Capresso Froth Control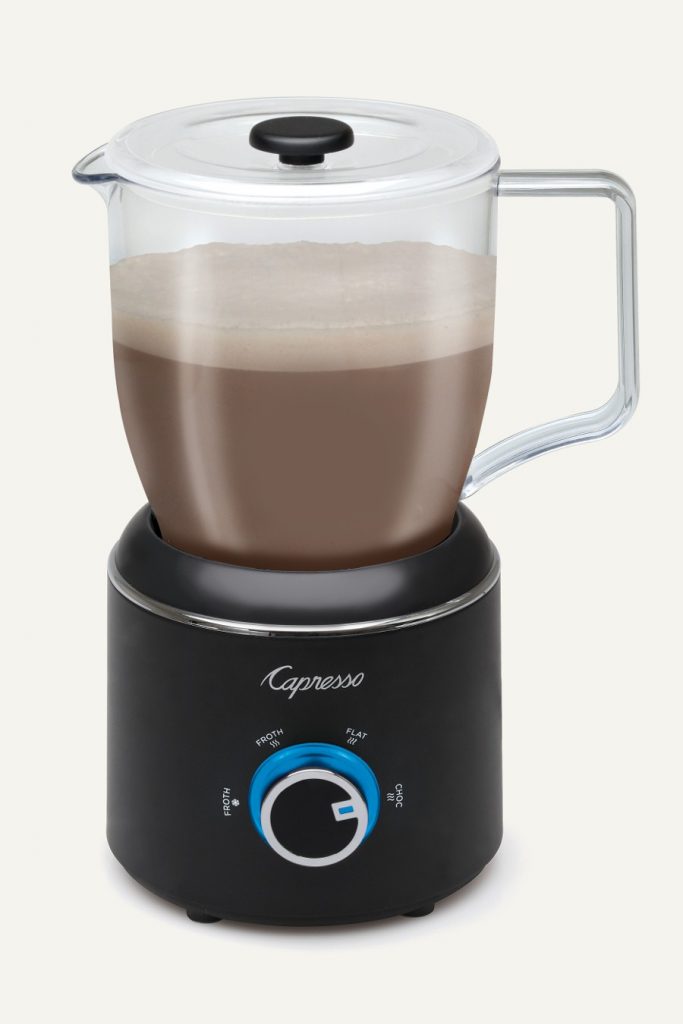 Get ready to create a rich, frothy hot cocoa using chocolate chips, chunks, syrup or powder. Prepare cafe quality frothed milk for rich cappuccinos, lattes and more. This machine will be just what the doctored ordered to enjoying a hot/cold latte this Valentine's Day. You see, the froth Control is the first automatic milk frother with a special hot chocolate function that can accommodate chocolate chips and chunks to create frothy hot chocolate and more. It offers more versatility, with one-button operation and illuminated controls.
There are four settings to choose from: cold froth, hot froth, hot milk or hot chocolate. The removable see-through pitcher with stay-cool handle has a large capacity, accommodating 10 ounces for frothing or 14 ounces for heating.  It is BPA free and dishwasher safe for everyday convenience. You can place your order today so it will arrive just in time for Valentine's Day here
 Don't forget to visit each website so you can see these products and much more, and Happy Valentine's Day to you!
Disclosure: Howdy everyone, I just wanted to inform you that I did receive sample products and monetary fees.  I am disclosing this in accordance with the FTC guidelines.