How To Plan A Memorable Father's Day Breakfast
One fantastic way to celebrate this special day is with a hearty breakfast full of tasty dishes, laughter and lots of love. If you want to make the father in your life start off his holiday morning with a smile on his face, here is how you can do it.
The best way to start off a big and indulgent breakfast is to sip on a piping hot cup of freshly-made coffee. Start off his Father's Day with the drink of his choice, whether it is a fancy espresso beverage or the drip coffee that he has every other morning. If he wants something more adventurous than his regular cup of joe, you can learn how to make espresso drinks like Americanos, cappuccinos, lattes and mochas just like the ones they serve at restaurants and cafes. To really impress him, you should incorporate this caffeinated beverage with another one of his holiday presents.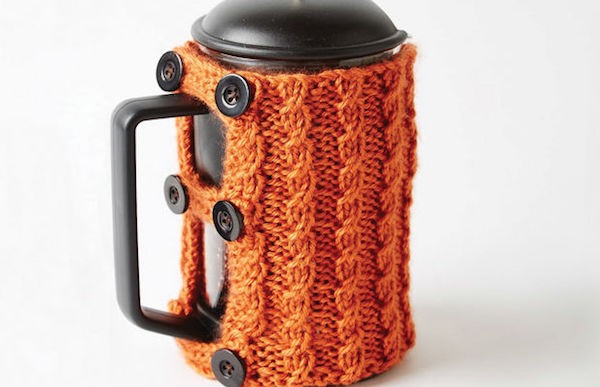 One sweet and practical present that would make him very happy is a mug cozy that will keep contents at the perfect temperature. You can knit the item yourself if you go to the website Yarnspirations and follow one of their easy free knitting patterns. The website also carries all of the tools and materials that you will need for your quick crafting project, like sewing needles and stitch holders. Pick out a gorgeous color from their huge selection of Caron yarn like sunflower, claret, cape cod blue, Kelly green or pumpkin and have it delivered to your home. You can knit a cozy for his cup and even for the entire French press if you want to be vigilant about keeping the coffee warm. It's also possible to personalize the mug itself with designs and messages by using oil-based paint pens — you can write fun sayings, silly quotes or sweet messages for him to enjoy with every sip. Another creative idea is to make a watercolor mug using warm water and nail polish — this is a great idea for fathers that are drawn to any item with a unique and artistic twist.
While he's adjusting to the morning and sipping on his coffee, you should start making a delicious dish that he can dig into when his mug is empty. Cook something that you wouldn't normally whip up instead of handing him a plate of buttered toast or a bowl full of yogurt. If you aren't sure what meal to put together, try one of these Father's Day brunch ideas like eggs benedict, steak and potato hash, cheesy quesadillas, banana French toast or peanut butter and chocolate chip pancakes. If he's known for having a substantial appetite, cook up a few options so that he can enjoy the buffet and feel thoroughly spoiled.
It's always important to remember that there is no need to rush through breakfast on this special occasion. Pour out more coffee, savor your food, spend an hour talking and relaxing — the final fantastic gift that you can offer him on Father's Day is your time.