Why Lebanese Food Should Dominate the Next Family Dinner
When it comes to choosing a family meal you need something that has a range of flavors to keep everyone happy, is healthy and nutritious and provides a glimpse into global cuisines. From Italian to Chinese, Japanese to Greek, there are many options: a veritable abundance of food that families have loved for generations. But if you really want to push the boat out, why not push it all the way to Beirut? That's right – Lebanese food is making a culinary splash in 2018 and it's perfect for the whole family.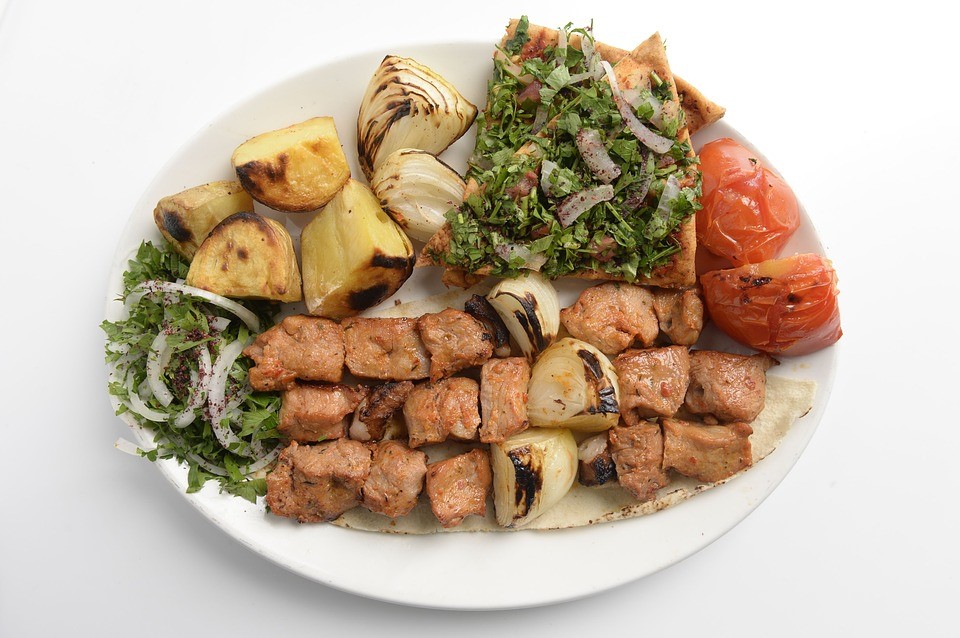 Source: Pixabay
It's More Than Just Falafel
With Lebanese food, falafel instantly springs to mind. A tasty combination of chickpeas, onions and spices which are marinated then fried, falafel is rich in protein and fiber. When paired with a creamy dip, it's a good replacement for less-healthy snacking foods. Falafel may not be to everyone's taste, but the base recipe is so basic that by adding ingredients and customizing the falafel, the desired outcome can be created – in fact, the range of falafel flavors is as wide as the list of countries that lay claim to it.
Falafel's protein content also makes it a good substitute for meat if your family is attempting to have one meat-free day a week. But, if meat is what the family's craving, nothing can beat the taste of shawarma, traditionally grilled meat on a spit. Shish taouk (marinated chicken kebab) and koftas (meatballs) are also staples of the cuisine.
Perfect for Dipping
The best thing about Lebanese cuisine is that the meals come in the form of mezes. This is a similar concept to Spanish tapas and involves several smaller plates laid out in the center from which diners can pick and choose what they want. Ordering mezes can take the hassle out of cooking several different meals and it's a crowd-pleaser – if someone doesn't like a certain food, they don't plate it up.
A crucial element of the meze is the various dips that Lebanese food is famous for – there's hummus, baba ghanoush, a hot pepper dip called muhammara, the soft cheesy shanklish and even the parsley, tomato, mint, and onion tabbouleh salad. These dips can are delightful when soaked up by a manakish – a Levantine dough topped with thyme, cheese, or meat – which is also filling, making it ideal for a family meal.
Source: Pixabay
What about Dessert?
One of the most famous – and tastiest – elements of Lebanese cuisine is their after's. The filo pastry topped with nuts and doused in honey – baklava – is a delicacy the world over, but it has its humble beginnings in Lebanon. Lebanese cuisine also has kanafeh, noodle-like pastry soaked in honey and topped with cheese or nuts, and even good old-fashioned rice pudding. By adding orange blossom water to the traditional rice pudding, the Lebanese have a unique twist on the standard rice-in-milk dessert.
For many, Lebanese cuisine is simply kebabs and chickpeas, but the vivid flavors and strong aromas native to the region burst through the many dishes that can help bring a new richness and life tea time. For a top family dinner, Lebanese food is definitely the way to go.