Happy Mother's Day from Bloomsybox, a monthly subscription flower box!
Sunday is Mother's Day and moms everywhere will be celebrating all over the world. It's a day to show "How Much You Love Your Mom". Many moms will receive some wonderful gifts and most moms like myself will enjoy a wonderful bouquet of fresh flowers to celebrate.
Now if you're seeking to finding mom a nice bundle of fresh flowers you have to visit BloomsyBox website, not only for Mother's Day but for any occasion. You see BloomsyBox is a subscription flower company that can cater to your flower needs every month, they will remind mom how much she is loved every month with a fresh box of flowers.
Each month the BloomsyBox will hand select a specific flower and send a box of them to your mother, wife, girlfriend, friend or whomever you wish all for the price of $40 a month and yes, they will arrive right at your door! No need to even step out your door, your unique flower arraignment will be right at your finger tip!
Now the kind people at BloomsyBox sent us their monthly arraignment which were the Alstroemerias which are also known as the Peruvian Lily flowers. They arrived in one of their signature boxes.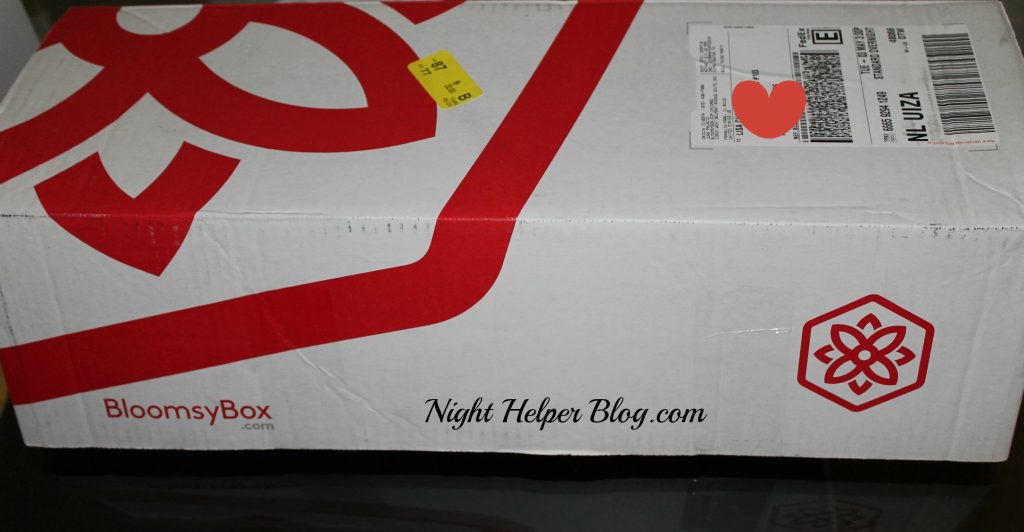 Inside the box were an arraignment of the Alstroemerias and an information card regarding your flowers for that month. You can setup your subscription for weekly or bi-weekly if you wish to jazz up your home with a beautiful fresh set of flowers.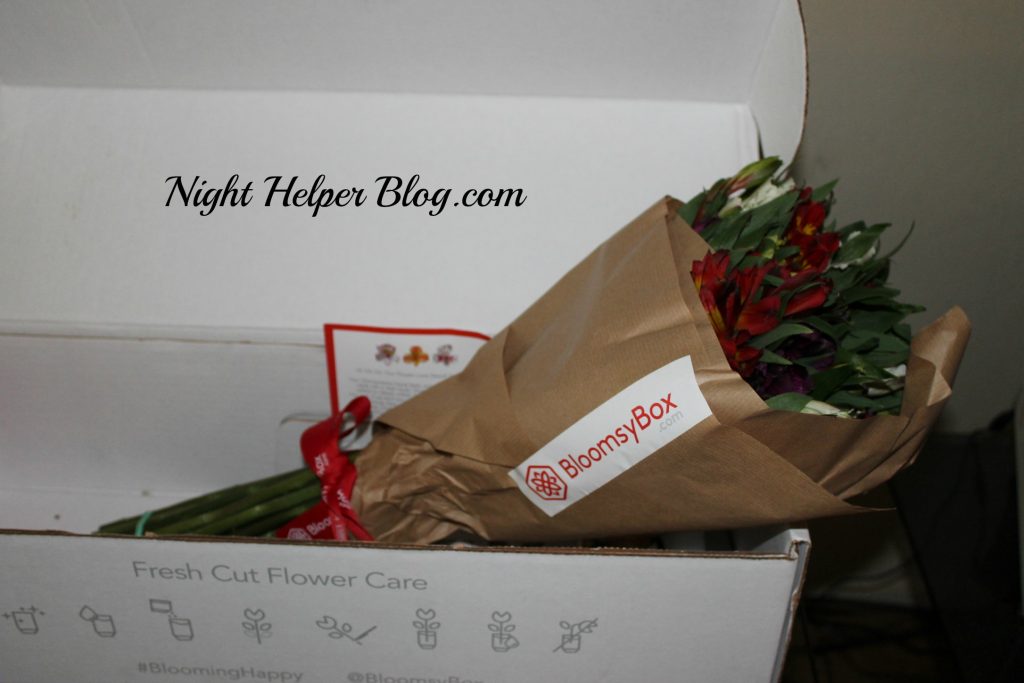 The bundle of flowers were packed so neat and nice and tied with a beautiful red ribbon plus flower food to add to your water was included. Once I removed the wrapping and cable tie that held them together it was time to prepare the flowers for my vase.
Now listen, when I first saw the flowers my first thought was WOW, these flowers are dead! The buds on them were wilted and there was no life to them at all. I actually got upset, saying why in the world would anyone send me dead flowers.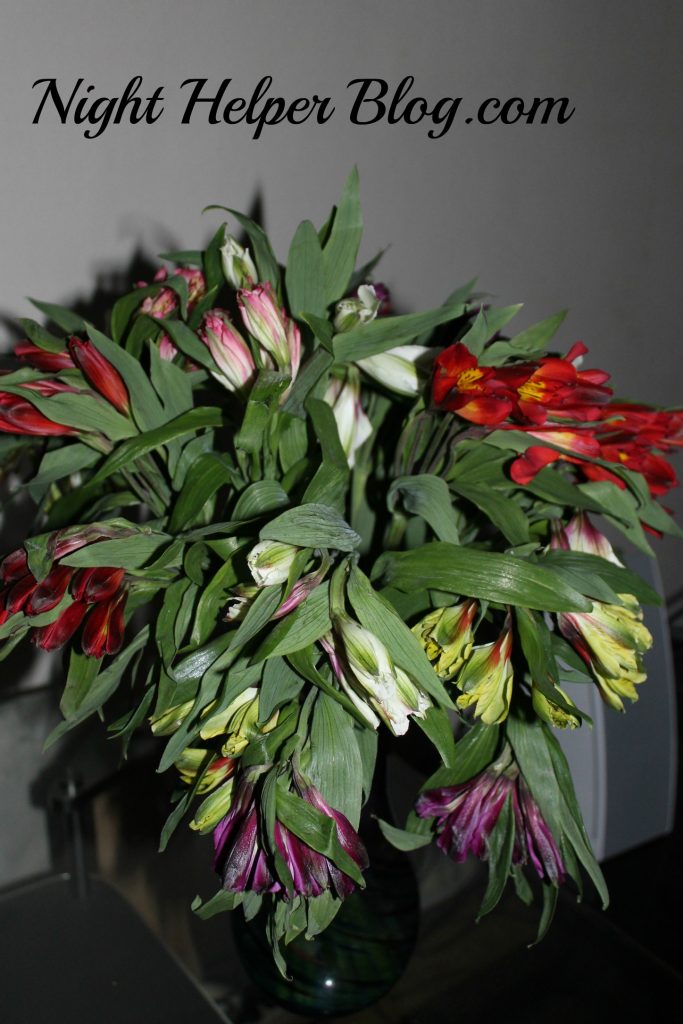 Well here is the kicker, these flowers weren't dead…lol! They actually hadn't bloomed yet these were just buds but how was I to know, right! So I placed them in a vase(not included) and when I awoke the next morning they looked as though the buds were coming back to life. The next day they appeared even fresher and the next day they were like this: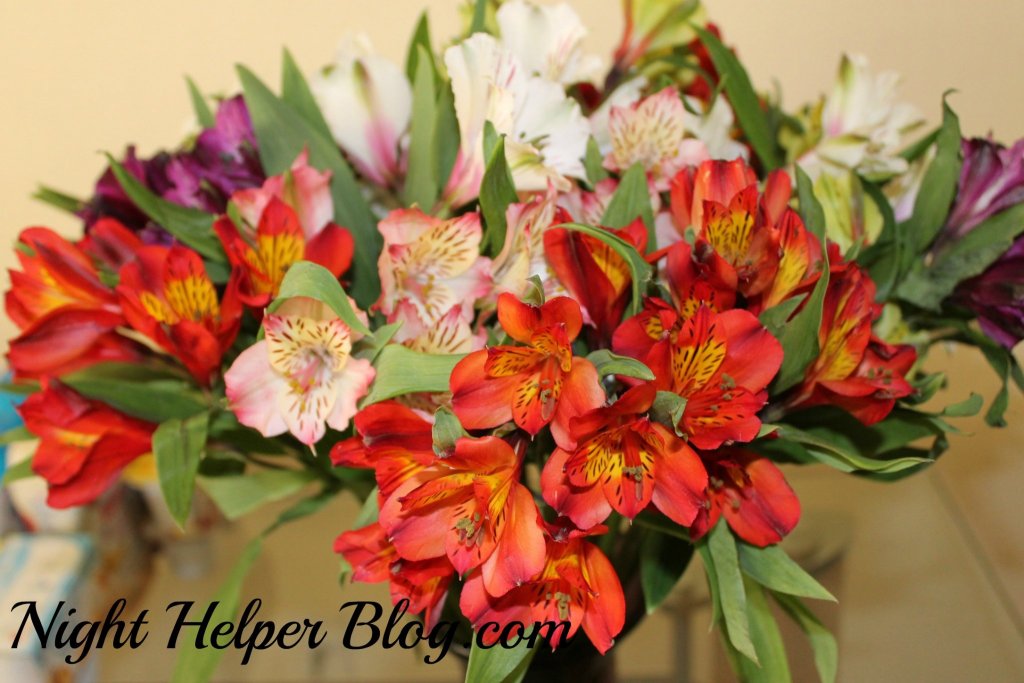 Fully bloomed, vibrant and colorful, I'm so impressed! I was stunned as to the beauty of the flowers and I just couldn't believe that they had bloomed. I was so excited I even phone my husband at work to tell him about the BloomsyBox Alstroemerias. I guess I under estimated this company and I can also say that to this day they are still blooming and looks so gorgeous on my coffee table!
So you see, this would make a perfect gift for Mom this Mother's Day. Order her a subscription of BloomsyBox monthly flowers to freshen up her living room, I'm sure she'll be smiling from ear to ear!!
Connect with BloomsyBox on |Twitter|Online|Facebook| to keep up with the latest.