What Patio Improvements You Should Make For Spring
Spring is finally here and it's time that you start making some changes so that you can enjoy your back patio all over again. You will enjoy the best that the season has to offer if you accomplish these simple improvements for your patio.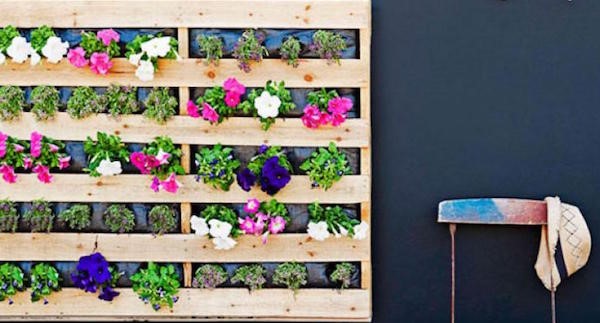 Fill Up Your Space With Flowers
The spring season is known for light rainy days and blooming flowers, so take this as inspiration for your big outdoor transformation. Turn your entire patio into a garden full of fresh flowers and sweet fragrances by putting planters on the floor, steps and on top of the furniture. Instead of sticking with the regular plastic planters that come with your lovely purchase, choose a container that has more personality. You can try out easy garden container ideas like attaching clay pots to vertical wooden pallets, upcycling old birdbaths or using planters in the shape of letters — if you get enough letter planters, you can spell out a special word. Be wise when picking out your floral décor because some plants fare better during certain times of the year. Here is a helpful list of the months that flowers bloom so that you don't end up buying blossoms that only last for a couple of days because they need warmer weather:
| | |
| --- | --- |
| Month: | Flowers That Will Bloom: |
| May | Tulips, Azaleas, Peonies, Lilacs and Rhododendrons |
| June | Peonies, Roses, Hydrangeas, Irises and Wisteria |
 Clear Up Your Doorway
You can instantly improve your back entrance with a set of transparent doors so that you can create the illusion of loftiness and bring in more sunlight. This is why you need to get new patio doors this spring season, so you can display the gorgeous view of the outdoors, including your new planters full of bright flowers. It's possible to customize the sliding patio door design to match your personal style, choosing from different grilles, hardware and frame colors. You can find the perfect fit for your patio with the help of Golden Windows, a veteran manufacturer and distributor of London windows and doors. This business has diligently served builders, renovators and homeowners London custom doors for over fifty years. If you still want transparent doors but sliding patio ones don't fit your taste, they also offer sets of exquisite terrace doors.
Embrace Spring Colors
Take the opportunity to brighten up your back patio with items like throw pillows, chair seats or candles in spring colors like sunshine yellow, turquoise, peach, lavender or pastel green. These seasonal hues will make your back patio feel softer and warmer, even on an overcast afternoon. If you really want to commit to this pastel makeover, you can paint key parts of the patio like the railings, the steps or the ceiling if you have an overhanging roof.
Upgrade Your Water Quality
While improving the water quality in your home may not exactly be a 'patio improvement' it's important to know that many of the activities you do on your patio will benefit from cleaner water. Hard water can have negative effects on your hair, but the added minerals can be very harmful to plants! Thankfully with the help of water softener reviews from the experts it's easy to find an affordable system that will make a big difference to your patio time.
Now that it's officially spring, you will want to stop spending so much time indoors and finally get some fresh air. You won't have to travel too far outdoors after completing these quick home renovations — you can embrace the beauty of the season while sitting on your improved patio.