How to Sell and Supply Electrical Equipment Successfully
Are you thinking of entering the electrical equipment market? Maybe you already sell electrical equipment but want to increase your sales. This blog post will give you tips on how to successfully sell and supply electrical equipment.
Selling and supplying electrical equipment can be a profitable business venture. However, it is essential to keep in mind that the competition in this market is tough. There are already many businesses selling similar products. So, how can you ensure that your business stands out? Follow our tips below, and you'll be on your way to success.
Know Your Products Inside Out
If you're in the business of selling electrical equipment, you must know your products inside out. After all, your customers will have questions, and they'll be looking to you for answers. What's more, if something goes wrong with the equipment they've purchased from you, they expect you to sort it out quickly and efficiently. In short, being knowledgeable about the products you sell is essential to ensuring a successful business. Here are a few tips to help you get started:
Make sure you're up-to-date on the latest product releases from your suppliers. This will ensure that you can answer any questions your customers might have about new features or applications.
Take the time to familiarise yourself with each product in your range. This means reading the manuals, understanding how the products work, and knowing what they're designed for.
Keep abreast of industry news and developments. This will help you identify any potential problems with products before they arise and give you a better understanding of how new technologies can be used in your products.
Know your target market
Not everyone will be interested in buying the electrical equipment that you are selling. That's why it's essential to know your target market and focus your efforts on reaching them. One common market for electrical supplies is electricians. In this case, having an electrician's email database can help ensure that you get your target market. Furthermore, understanding the needs of your target market will help you customize your marketing efforts to appeal to them specifically. By learning about your target market, you will be able to increase your chances of making a sale.
Offer Excellent Customer Service
When selling and supplying electrical equipment, excellent customer service is essential. Your customers need to be able to rely on you for information and support, and they need to know that you have their best interests at heart.
Always be available when your customers need you. If they have questions or concerns, make sure you're there to address them. Also, provide clear and accurate information. Your customers need to be able to understand what you're telling them, so take the time to explain things clearly. Next, be responsive to customer feedback. If your customers are unhappy, take steps to fix the problem. Finally, show that you're invested in your customers' satisfaction. Take an interest in their business and show them that you want them to succeed. By following these tips, you can ensure that your customers will always be satisfied with your service.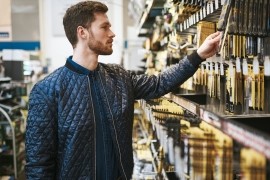 Stay Up-to-Date With Industry Trends
If you want to be successful in selling and supplying electrical equipment, it is crucial to stay up-to-date with industry trends. There are several ways to do this, including reading trade publications, attending industry events, and networking with other professionals. By keeping abreast of new developments, you will be better able to identify opportunities and meet the needs of your customers. In addition, staying up-to-date with industry trends will help you build a reputation as a knowledgeable and reliable electrical equipment supplier.
Have a User-Friendly Website
In today's digital age, a user-friendly website is essential for any business, even if you sell physical products like electrical equipment. Customers should be able to find what they are looking for easily on your website without getting frustrated. Include clear product descriptions and high-quality images so potential buyers know exactly what they are getting if they purchase from you. Additionally, make sure that your website is optimized for search engines so that people can easily find you when they are searching online for electrical equipment suppliers.
The bottom line
If you follow the tips above, you will be well on your way to successfully selling and supplying electrical equipment. Remember, it is essential to offer excellent customer service, stay up-to-date with industry trends, have a user-friendly website, and, most importantly, know your products inside out! If you can do all of these things, then there is no reason why your business shouldn't be successful in this competitive industry.