ALDI New Little Journey Baby Products, come in and save! #AD #ALDILittleJourney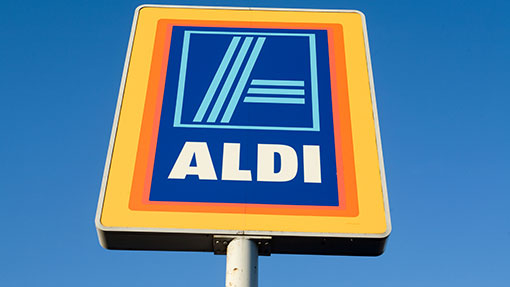 If you shop at ALDI, you too know just how much you can save at that store. I may be ALDI number one fan because their prices always keeps me coming back. I go in and grab a few pops, bread, meat, and, most often, diapers and accessories for Jada.
Just the other day I went to ALDI and wow was I surprised. It's been a while since I've been due to my back injury, my husband and kids were doing all the shopping.  It was like so much has changed! I noticed so many things when I walked in. Their selection of brands has expanded. I saw Tide, I saw Febreze, I also saw lots of different brands of ice cream and much more.
When I turned to my left I saw a real nice display of baby items called Little Journey. I couldn't believe that ALDI had entered the baby market with formula, baby wash, diapers, baby snacks, and squeeze pouches, yogurt bits and much more. No matter if your little one is a newborn or toddler ALDI Little Journey everyday essentials has your bundle of joy covered.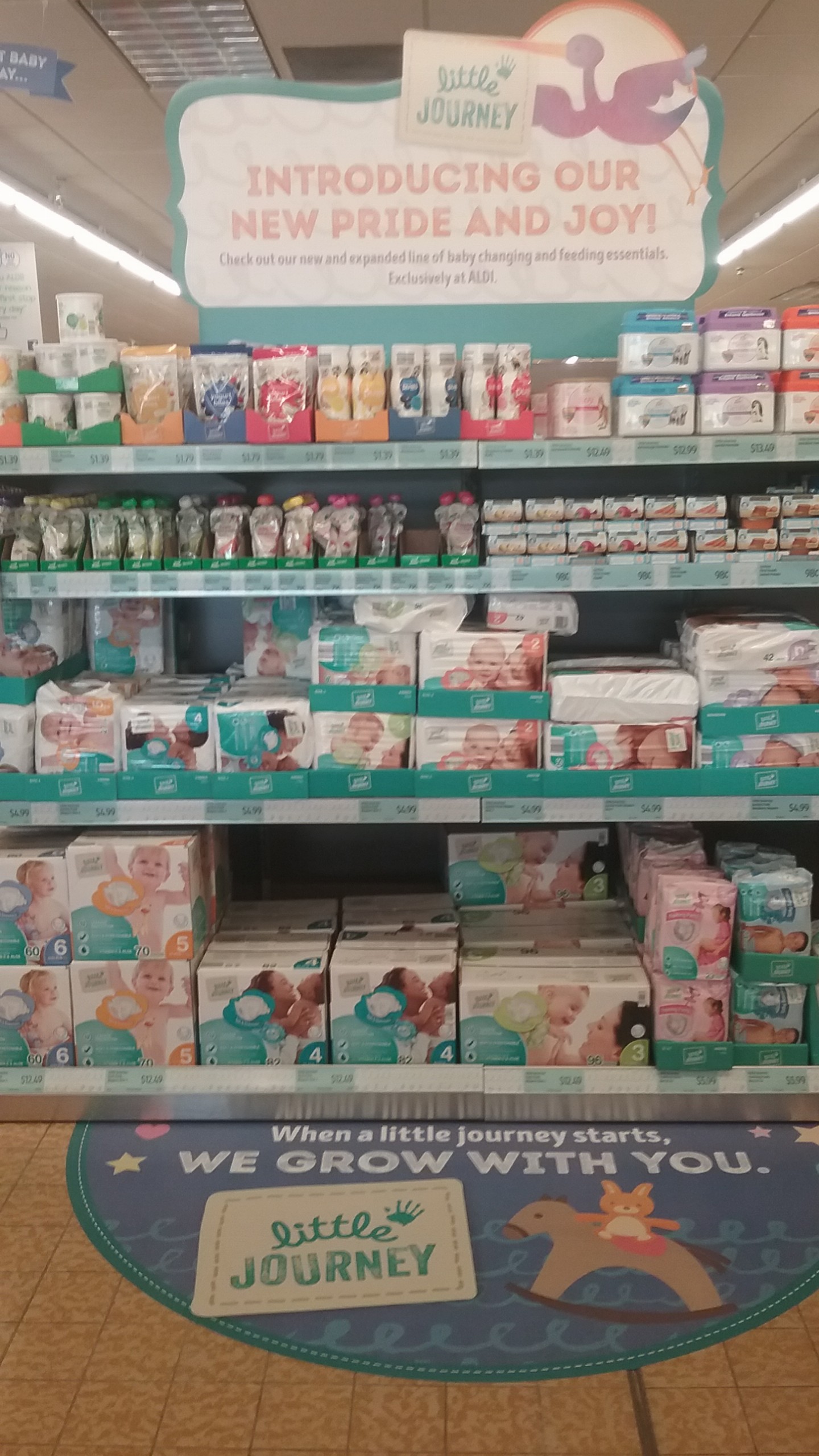 All those products are sold under ALDI own

Little Journey

brand, a brand us moms and dads can trust at an affordable price. I usually pay between $15 and up for a box of 96 size 4 diapers but at ALDI I was able to purchase a box of 96 diapers for only $12.49. I not only saved on Jada some diapers I also saved big on a pack of wipes too. I usually pay $5 and up for a three pack of wipes but at ALDI I spent $3.40 for 216 Little Journey baby wipes….now that's a savings.
I couldn't believe just how much I saved period! I even purchased a few other things like Little Journey snacks, yogurt bits and Banana Puffs, cheese little munchers snacks and some other items from Little Journey.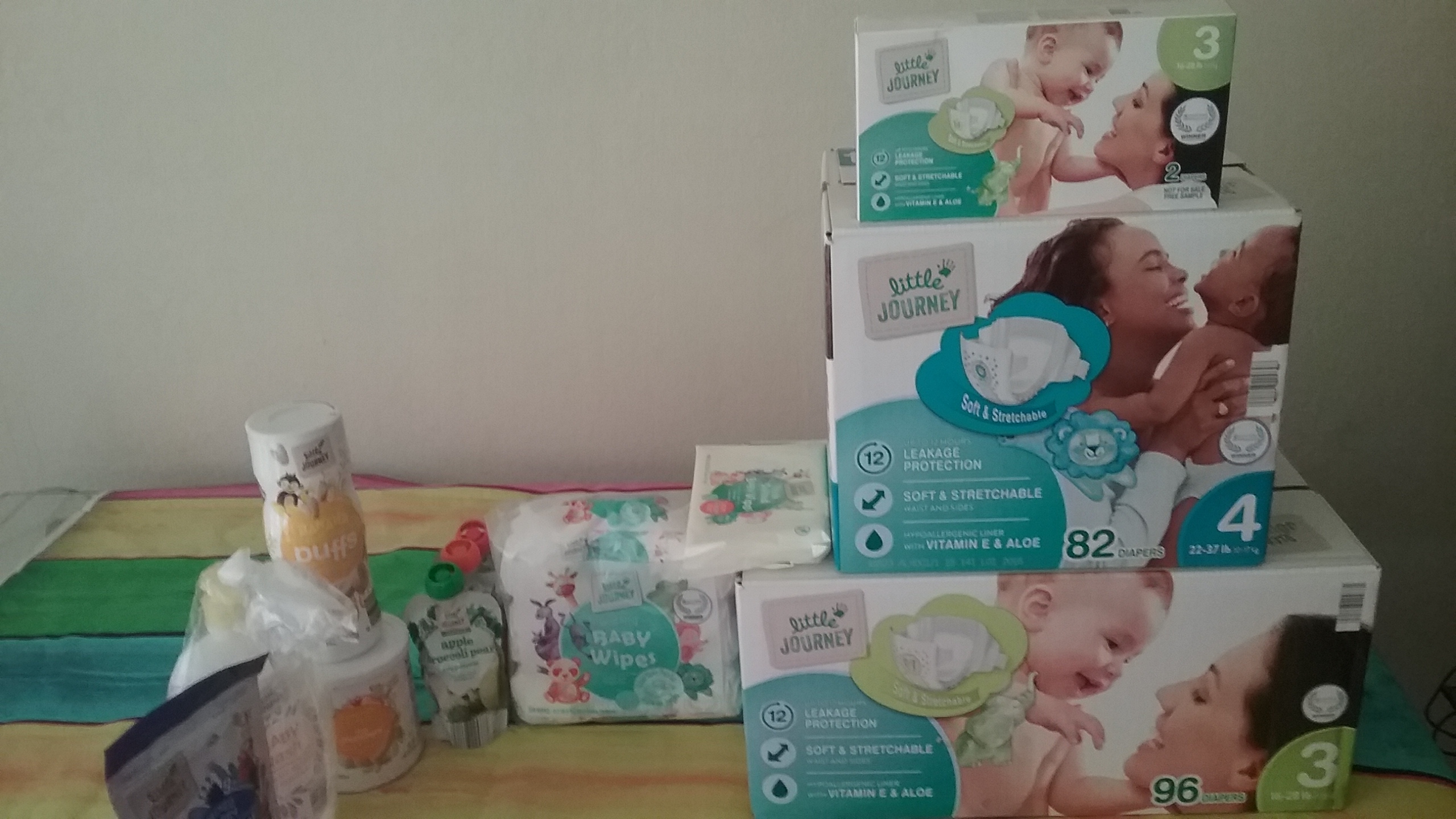 Even Jada became excited over seeing all the Little Journey items being displayed.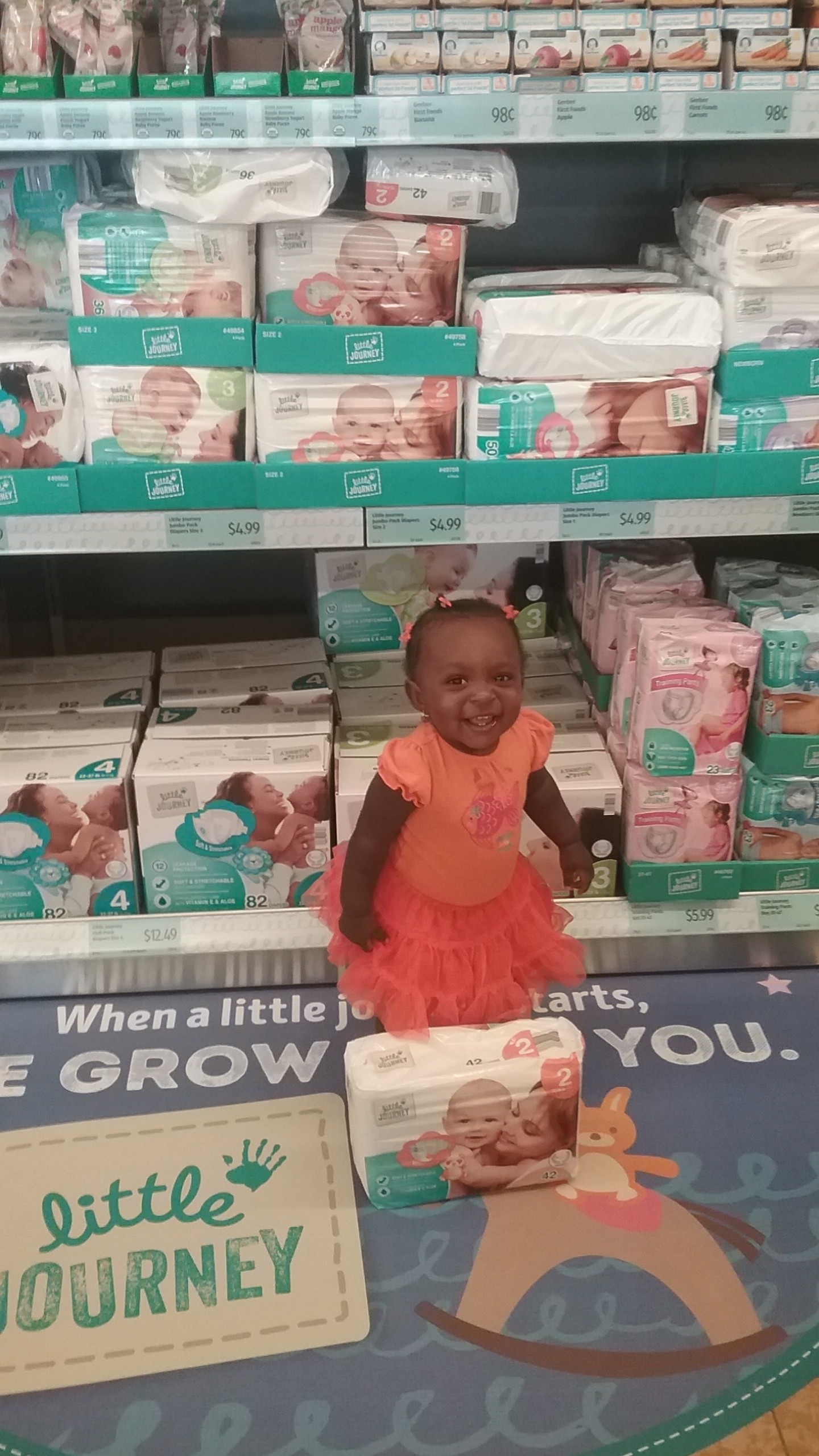 Now I was a little skeptical about switching Jada over to another diaper brand, I just wasn't sure if they would hold the test but I'm here to tell you they held the test and absorbed very well.
Did you know that ALDI is known for bringing shoppers the highest quality products at the lowest possible prices, and the Little Journey brand is no exception? Like all ALDI exclusive brands, every Little Journey product is the same caliber or higher!
So the next time you're looking to save on some everyday essentials for your little bundle of joy check out ALDI Little Journey line. I'm sure your child will enjoy a few of their nutritious snacks and mom and dad will enjoy the savings they will receive from Little Journey diapers and wipes. The Little Journey product line features nearly 50 high-quality affordably-priced feeding and changing products.
Don't forget to check out a few other ALDI Little Journey brand baby products, stores may vary!
Disclaimer: Compensation was provided by ALDI via Momtrends.  The opinions expressed herein are those of the author and are not indicative of the opinions of ALDI or Momtrends.