Holiday Gift Guide 2021: Kids Edibles Health and Wellness
Disclosure: Night Helper Blog did receive sample products from the companies to showcase in our Holiday Gift Guide. We're disclosing this in accordance with the FTC guidelines.
Welcome to our annual Holiday Gift Guide! Below you will see Health Wellness, and Beauty gifts listed for him and he along with each brand's website so you can visit and see all their unique products.
Holiday Gift Guide 2021: Kids Edibles Health and Wellness

For the Kids: Osmo
Super Studio Disney Mickey Mouse and Friends

Ages 4–10 for iPad and Fire
Kickstart creativity and problem-solving through digital-physical drawing! Super Studio Artist bundle blends art tools and cutting-edge technology to bring your real world doodles to life on screen!
Super Studio Disney Princesses Bundle Ages 5–11 for iPad and Fire
Bring Ariel, Belle and Rapunzel, Anna, and Elsa to life through drawing! Give your princesses the royal makeover and help them put on a magical show.
Super Studio Disney Frozen 2 Ages 5-11 for iPad and Fire
Osmo Super Studio is a fun and magical experience for young kids to discover the creativity of drawing through connecting with characters and stories.
Website | Facebook | Twitter | Instagram | Pinterest | YouTube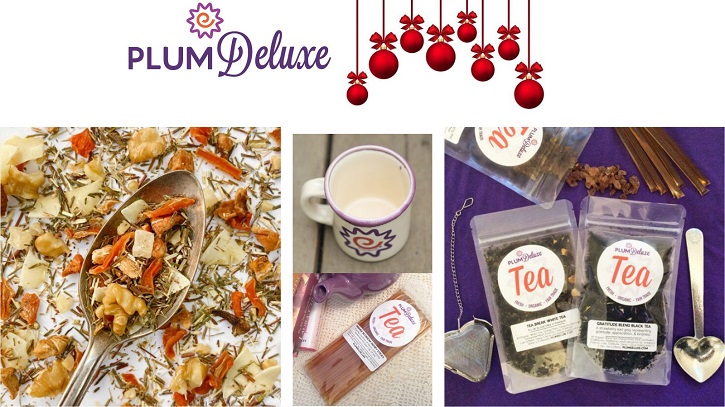 "Plum Deluxe is the website that helps you create moments that matter. We're home to the best monthly tea subscription box online.
It's about tea, but not as you know it.
It's about flavor, variety, shared experiences, conversation, the taste and freshness of tea, trading community in-jokes and tea puns, and about taking people from different social and economic spectrums and bringing them together with one unique interest, to create a community of people who all have one thing in common – tea.
It's a broad church but it's a united community.
The rich selection of our flavored teas that we source are shared far and wide and enjoyed by thousands of people across the country.
People who drink them are those who are interested in flavor, and they all care about the same things when it comes to tea: source, blend, and the variety and enjoyment we offer.
These factors help make our teas a success, and while they are incredibly important, so is making our customers smile, creating moments of warmth and humor, and giving them encouragement.
What I, what we, love here at Plum Deluxe are the amazing relationships our customers have with both us and each other. The new friends that are made, the light-hearted humor swapped around our shared tea obsession tea adoration, the new excitement in our community each time someone new joins us. We get cards, letters, and gifts from customers who tell us this every day."
Products Featured:
Website | Facebook | Twitter | Instagram | Pinterest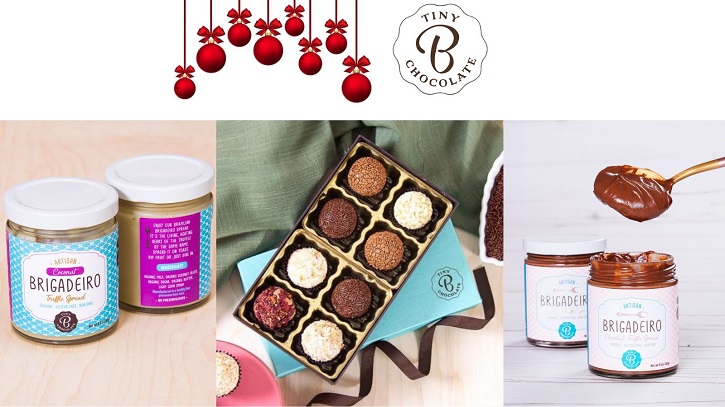 We make brigadeiros: traditional Brazilian handmade chocolate truffles. Gluten Free & Organic. Made fresh.
What's a Brigadeiro?
"It's Brazil's favorite treat – a bite-sized chocolate delight that's sensuously creamy, a round pop of rich flavor.  And there's nothing tiny about these brigadeiros. Each bite is outrageous – intense chocolate, hand dipped in fine spices and nuts for assorted flavorful pleasures.
Now made fresh in San Francisco with local, natural ingredients. Always gluten free.
Offered in exquisite handcrafted packaging, they caress the eyes as well as the taste buds.
Our signature Brazilian "Cocada Cremosa" is a coconut brigadeiro truffle spread that's creamy, thick, and has real organic coconut slices for a touch of crunchiness.
It's a tropical treat that's perfect for summer: drizzle it on ice cream, use it as a fruit dip, use it to fill a spongy chocolate cake or spoon it straight from the jar. Yum!
Renata, our co-founder, and lead chocolatier is the queen of fun and fancy brigadeiro combinations. This collection is a box of her all-time favorite flavors from her childhood and life as a chocolate creator!
While some flavors are more traditional, like Milk Chocolate (her favorite treat), others are unique to Renata and tinyB, like Passion Fruit and Raspberry.
Brazilian brigadeiro truffle spread is a dark chocolate delight and perfect for the American palate.
It's also beautifully versatile. Eat it straight off the spoon, spread it on toast, or use it as a fruit dip. It'll be your new favorite treat!"
Featured Products:
Website | Facebook | Twitter | Instagram | Pinterest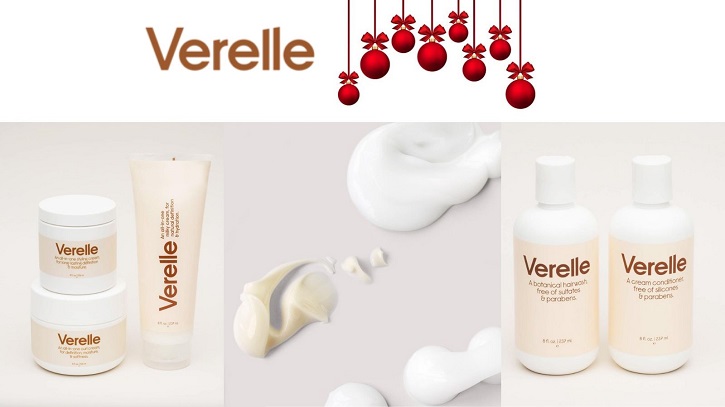 "As curly girls, we've gone through the 'straight hair = beautiful hair' struggle which can make us feel like our natural hair isn't good enough, and we've also faced the obstacle of making sense of confusing haircare options and complicated routines. That's why we started Verelle – to help you on your journey with simple, reliable, and effective haircare that makes rocking your natural curls easy and effortless.
Verelle products are 100% sulfate, silicone, paraben, and harsh chemicals free.
Our Hydrating Shower Set is all you need to get healthy and beautiful hair. Our sulfate-free Hydrating Hairwash gently cleanses and moisturizes your hair at the same time. Then the silicone-free Cream Conditioner hydrates, detangles, and nourishes hair, leaving your hair feeling clean, smooth and nourished so you can feel confident all day long!
A styler for every mood: our ultimate styler trio features our soft curl cream (light hold), milky curl cream (medium hold), and styling cream (strong hold).
We know curly girls love a good styler which is why we created this trio so that you can test, play, and mix & match our stylers! All 3 stylers are designed to hydrate, tame frizz, and define your curls without adding weight. Each styler has a different level of hold so you can try them out to get a sense for which styler(s) your pattern likes best.
Sulfate & Silicone-Free • Color-Safe • Cruelty-Free • Vegan"
Featured Products:
Website | Facebook | Twitter | Instagram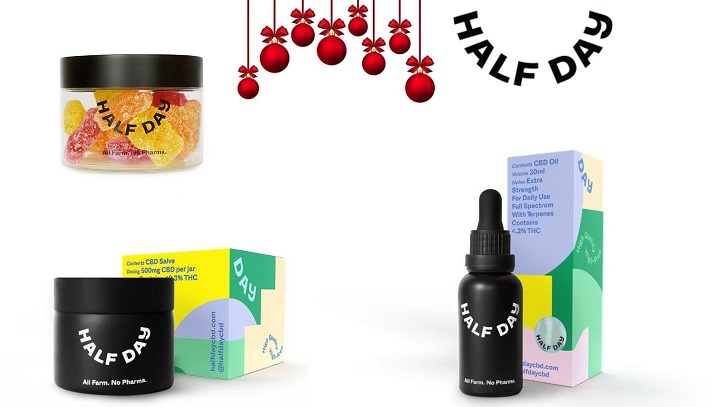 "There's nothing like taking a Half Day to restore balance and well being – with none of the downsides of completely checking out. That's the inspiration behind Half Day, our line of American-grown, expertly processed, organic hemp oils.
Sometimes less is more. In fact, there are only two ingredients in our full-spectrum CBD oil—all-natural, pesticide-free, American-grown hemp and MCT (coconut) oil. Careful processing allows us to retain essential cannabinoids like CBG, CBN and CBC, while natural terpenes provide light floral, citric and herbal flavor notes. And unlike many CBD products for sale online, you can trust the quality and potency thanks to thorough third-party testing.
Our bestselling product is now available in a limited-edition fall-flavor combo pack: Pear, Sweet Orange and Cinnamon. Snag them while supplies last! Each gummy contains 25mg of organic, American-grown, full-spectrum CBD. They're made in-house from scratch with full-spectrum distillate, so users can enjoy the full cannabinoid profile and "Entourage Effect".
This stuff is the balm. Or salve, if you prefer. An immediate fan-favorite, our 500mg CBD salve is made in-house, in small batches, with the highest quality ingredients—including essential oils."
Featured Products:
Website | Facebook | Instagram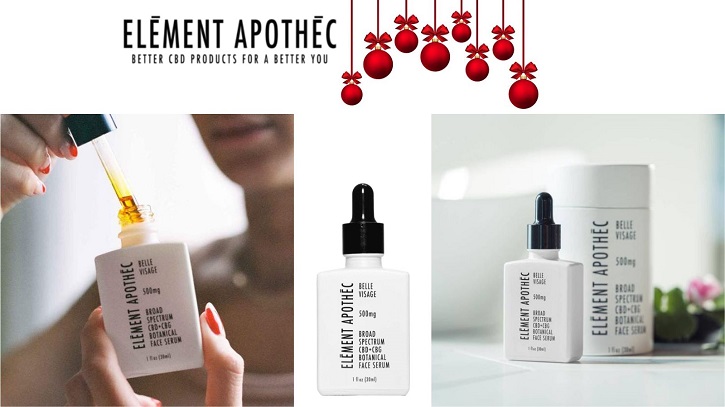 "Disruptive and Innovative CBD Body Care and Wellness Products Focused on Clean/Science.
This powerful 500mg Spectrum CBD + Botanical Face Serum supports and aids the most delicate of skin issues. Our multi-correctional blend helps to reduce signs of visible aging, detoxifies pores, smoothes the appearance of fine lines, intensely hydrates, and creates a luminous glow.
Formulated with a combination of twenty soothing botanical and beneficial oils, our face serum includes phytonutrients, antioxidants, Vitamins E & K, phytosterols, natural omega fatty acids, esters, and cannabinoids.
500mg Spectrum CBD + Botanical Face Serum helps to improve skin integrity and balance by supporting the skin's natural barriers. This amazing formulation helps smooth the skin. Belle Visage helps to calm, fight dryness, combat oiliness, smooth skin, and increase skin elasticity.
As if the above benefits weren't enough, our face serum helps to promote a youthful appearance with antioxidants that work to restore and strengthen your body's cells by supporting healthy aging. Just a few drops, packs a punch that purifies pores, quietly troubled skin, and addresses redness and irritation caused by environmental stressors."
Featured Product:
Website | Facebook | Twitter | Instagram | Pinterest | YouTube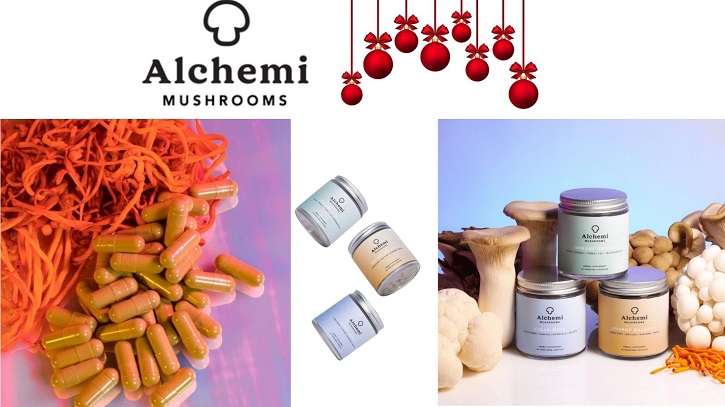 Check us out @alchemimushrooms for a behind the scenes look at how we grow your 'shrooms!
🍄Elevating health with mushrooms.
🌱Good for you. Good for the planet."
Featured Products:
Website | Facebook | Instagram | Pinterest

For Him and Her from: Sheabrand
"SHEA is a new take on the ancient practice. Guaranteed to regenerate, soften, and protect and dry, dehydrated, healing, and sensitive skin and hair
*100% natural origin, certified organic* shea butter
*4 artfully crafted SHEA blends with distinctive qualities, introducing skin and hair to the the endless healing powers of rich essential oils such as Lavender, Rose Absolute, Texas Cedar and Bergamot
*Never-melted and hand-whipped to perfection, exposing fatty triglycerides, making it fluffier, softer and more inviting to the skin
*Enriched with regenerative, anti-aging Vitamin E (also a natural preservative)
*Fatty acids replenish important lipids and strengthen cell membranes in the skin
*Thick, reliable and protective, yet soft and rapidly nourishing
*100% pure, medicinal-grade oils
*4 ingredients or less. 98% shea butter. 100% organic and natural.
Witch Hazel Teafruit = tea tree and grapefruit. This unlikely combination makes for a zippy scent and effect (great for acne).
This type of Witch Hazel, a 14% distilled organic alcohol, has been used for centuries for washing wounds, calming inflammation and neutralizing oils in the skin. It can also be used to diminish blackheads, tighten pores, set makeup and pull dirt and grime from your pores.
Now available in mini! Select the mini 2oz size for a convenient travel-sized bottle of this magical mist. Select the 4oz size for the original, larger bottle.
Sheabrand's Muscle, Joint and Skin Balm
Abutter balm that combines hemp extract, arnica oil, and essential oils with shea butter to provide re-leaf and nourishment to wounds, skin, joints and muscles.
Sanitizing Duo
Two in one hand sanitizer bundle, so you'll never be caught empty (or dirty) handed. Keep our 4 oz spray for easy access sanitizing at your desk, car or couch, and  throw our 2oz gel in your bag for on the go hand cleansing.
CDC & FDA compliant."
Website | Facebook | Instagram | Pinterest | YouTube | TikTok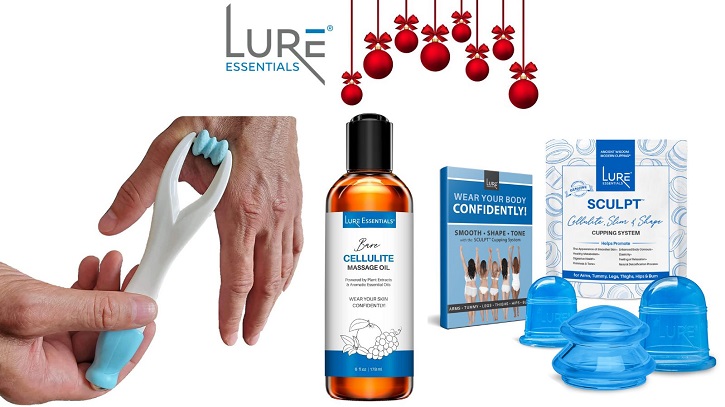 "Results are EVERYTHING! Join the #GetCupped movement and see what's possible!
Bare™is a luxurious aromatic body oil blend crafted with active botanicals naturally rich in antioxidants, vitamins and nourishing omega fatty acids that work synergistically to help stimulate circulation, moisturize, sooth and firm skin resulting in a reduced appearance of cellulite, stretch marks and scars.
A great companion for cupping massage, gua sha, dry body brushing, cellulite and lymphatic drainage massage. 
A miracle for dry thirsty skin to help hydrate and restore elasticity.
Use any time as a natural uplifting body fragrance.
GIVE YOUR FINGERS RELIEF THEY DESERVE: the massage roller helps relieve chronic and arthritic pain, carpal tunnel, tendinitis, inflammation and tension. Improve grip strength, finger flexibility and mobility, reduce finger fatigue.
Cupping Benefits for Cellulite, Body Toning & Skin Health: Cupping massage may help improve skin elasticity, reduce appearance of cellulite, stretch marks, scars, spider veins, support healthy digestive function and reduce bloating, release fascia adhesions for a smoother and more even skin tone, enhance body contours, improve absorption and efficacy of body lotions, cellulite creams and oil. Cupping massage is effective for activating circulation and lymphatic system that helps carry toxins and cellular debris via lymph fluids to be expelled through skin tissue."
Featured Products:
Website | Facebook | Twitter | Instagram | Pinterest | YouTube

For Him and Her from: Puriya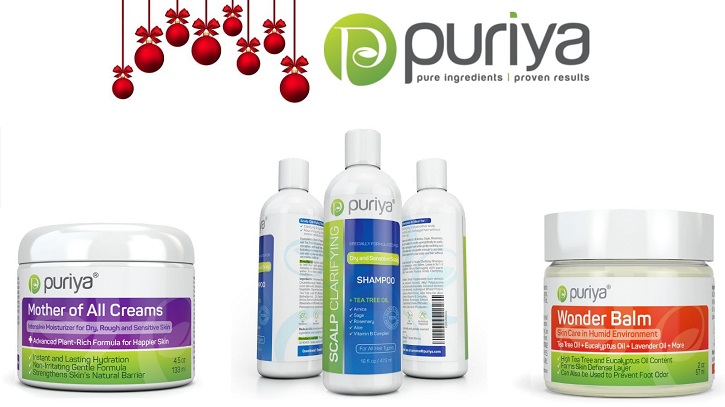 "The name 'Puriya' means a melody that's pleasing to the ear and it's this concept and principal that forms the philosophy behind our products. We have created a selection of topical products that are pleasing to the body, which is why we have adopted Puriya as our brand name.
Nature is the best source of nourishing compounds that can effectively heal and treat problem skin and other health aliments. You can buy a whole range of products containing natural ingredients that are designed to support a healthy body; however, this doesn't mean that they work. It's really important that the ingredients are carefully selected, well understood, and expertly blended to deliver lasting results.
We have vigorously researched all our ingredients to ensure that we have formulated products that really work. The cutting edge technology used in creating our formulas brings together a synergetic amalgamation of nature and science, delivering outstanding results.
With over 500,000 happy families, our best-selling Mother of All Creams is an intensive moisturizer that is safe for everyday use. Its advanced plant-rich formula is fast-acting, powerful, gentle and provides instant and lasting comfort. Use this intensive moisturizer for happier, hydrated skin.
Puriya's Scalp Clarifying Shampoo contains an advanced, proprietary blend of the highest quality botanical extracts of arnica, sage, and rosemary along with tea tree oil that work synergistically to purify and strengthen hair while gently moisturizing the scalp. It's PH-balanced and gentle enough for daily use.
Wonder Balm is a soothing balm specially formulated for anyone with an athletic lifestyle, who may be sweat-prone particularly in moist, humid conditions. A great balm to help prevent embarrassing foot odor, its plant-rich formula will stay on the skin much longer than any powder, lotion or cream in any environment."
Featured Products:
Website | Facebook | Twitter | Instagram | Pinterest | YouTube

For Her from: FormRX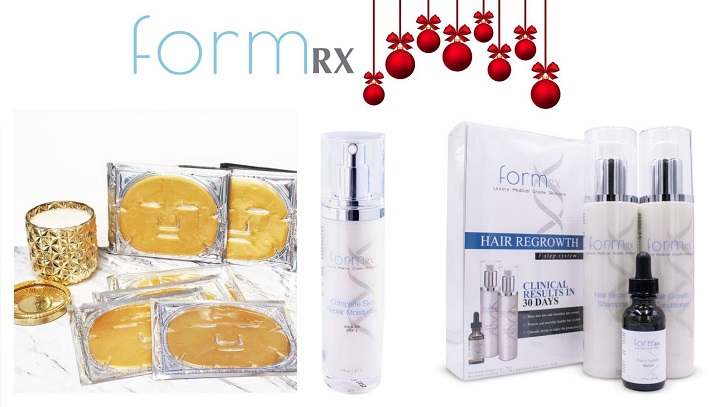 "Luxury medical-grade skincare to transform your best skin yet. Founded by a Facial Plastic Surgeon, WardMD, for his patients.
FormRx Go for the GOLD Mask is infused with 24K gold and collagen building properties for lifting and hydrating sagging and dry skin.
Provides superior hydration
Improves the skin on a cellular level by using powerful ingredients.
Helps maintain radiant complexion.
Helps lift the skin.
Help delay and reverse the signs of aging sun damage and skin impurities.
Complete Skin Repair Moisturizer is formulated to soothe, calm, and repair the skin.  The special formula contains cactus and yeast extracts with special low molecular weight peptides enhanced with a concentrated coconut extract rich in Medium Chain Triglycerides (MCTs) to restore skin barrier function, which helps the skin maintain its natural structure.  Maintaining this structure decreases water loss and increases natural moisturizing factors, which hydrates and protects the skin and significantly aids the skin in recovery after exposure to stress. Complete skin repair moisturizer has been specifically formulated to combat irritation, redness, and dryness caused by using tretinoin creams. FormRX Complete Skin Repair is the best moisturizer to use in combination with Complete Night Cream with tretinoin, while being light enough to use twice daily.
In addition to treating the effects of retinols, Complete Skin Repair is also effective for recovery of other skin care interventions including peels, lasers, and microneedling.  These all cause sensitivity and irritation as the skin acclimates to them. Complete Skin Repair is specifically designed to be used with medical-grade skin care to soothe, calm, and repair the skin.
The FormRx Hair Regrowth System consists of a clinically formulated shampoo, conditioner, and growth serum to promote fuller, thicker, and healthier hair. The shampoo and conditioner provide a healthy environment for hair growth and the hair regrowth serum is clinically proven to reduce the production of DHT, the hormone that causes hair loss."
Featured Products: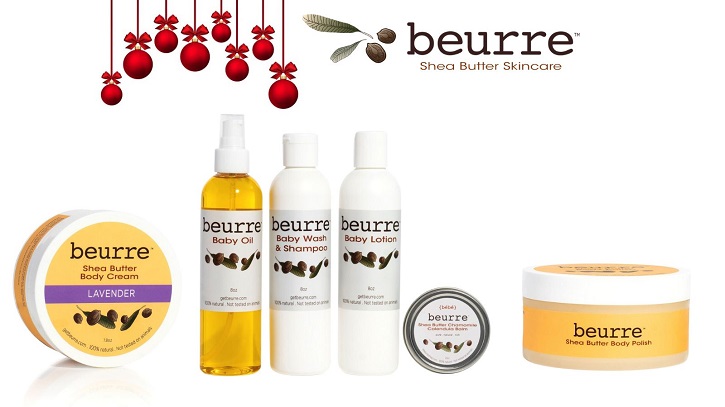 "LE BEURRE SHOP, a natural skin care company offering the latest in modern day skin care. Beurre, our signature product line, is an invigorating, healthy, natural, homemade face and body shea butter cream. At LE BEURRE SHOP, we only use 100% pure, natural.
Beurre Shea Butter Body Cream contains protective and conditioning qualities that make it an excellent choice for all skin types. Infused with skin quenching oils and herbal blends such as lemon verbena, rose geranium and elderflower, our body butter immediately melts into your skin, penetrating it with nutrient rich moisture. The texture and elasticity of your skin will improve dramatically with daily use, making it a superb natural skin care treatment.
Beurre Baby Bundle is all natural, plant based and has all of the skin nourishing ingredients found in all of our products. This bundle consists of:
8oz Beurre Baby Oil
8oz Beurre Baby Lotion
8oz Beurre Baby Wash/Shampoo
2oz Beurre Diaper Balm
Beurre Body Polish nourishes as it exfoliates, leaving your skin silky soft and smooth after every shower or bath. This amazing sugar scrub is made with Nilotica shea butter from Uganda, making this blend extremely rich and moisturizing, resulting in beautifully glowing skin."
Featured Products:
Website | Facebook | Twitter | Instagram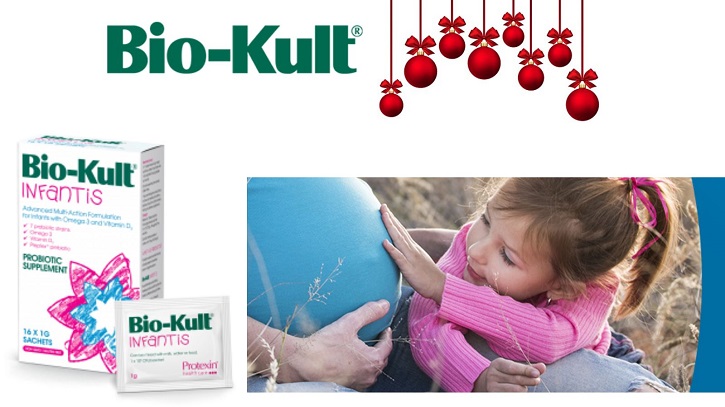 "The Bio-Kult range is group of scientifically developed, multi-strain probiotics that work with your body's natural defenses by repopulating your gut with beneficial bacteria and promoting good health*.
AN ADVANCED MULTI-STRAIN PROBIOTIC FORMULATION FOR BABIES, TODDLERS AND YOUNG CHILDREN
Bio-Kult Infantis is a scientifically developed, advanced multi-strain probiotic formulation for babies, toddlers and young children. Each sachet contains 7 probiotic strains plus DHA and EPA making it high in Omega 3 fatty acids. Bio-Kult Infantis also includes Preplex® (FOS + gum acacia) alongside vitamin D3 (natural source of Vitamin D) which contributes to the normal function of the immune system.
Useful Facts
>Gluten free
>Non-GMO
>No artificial colors, flavors or preservatives
>No refrigeration necessary
>Guaranteed viability to the end of the 2 year shelf life"
Featured Product:
Bio-Kult Infantis

For Him Her and Teens KT Tape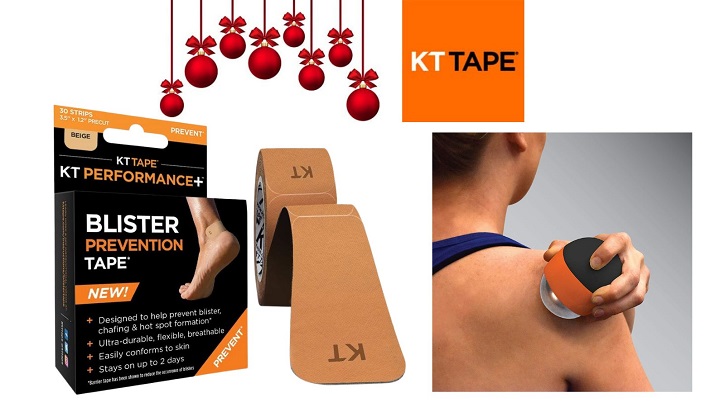 "KT Tape to treat pain & injuries, recover faster, & play harder.
Think of KT Tape as a flexible version of a brace or traditional athletic tape, kind of like an adhesive ace bandage. It supports sore muscles & joints without the bulk or limiting the body's natural movement. So if you need a better way to stay active that won't slow you down- give KT Tape a try.
ICE/HEAT THERAPY + MASSAGE TREATMENT – First massage roller ball of its kind to combine the traditional massage roller ball with ice and heat therapy options. Simply microwave the orange gel-core or freeze the blue gel core for hot or ice therapies.

COLDER /HOTTER FOR LONGER – Each gel-core insert is specially formulated to provide long lasting heat (orange gel-core) or cooling (blue gel-core) for optimal therapy time. Heated core takes less than a minute in the microwave to prepare.

ERGONOMIC DESIGN – An ergonomic rounded three-point design allows it to fit all hand sizes comfortably and prevent fatigue during massaging. Soft touch rubber exterior makes it easy to grip to massage out tense, knotted muscles after a tough workout.

REMOVEABLE STAINLESS STAIN BALL – The stainless steel core can be removed from the outer handle for additional usage applications. Steel ball can be used with an ice or heat gel-core insert, or without.
 Performance+ Blister Prevention Tape
Athlete performance focused – designed to help prevent blister, chafing and hot spot formation so athletes can perform at their peak

Ultra-durable – 100% engineered synthetic fiber tape is specially designed to stand up to the rigors and harsh conditions facing Elite athletes during training and competition

Strong adhesive – blister prevention tape leverages KT TAPE advanced adhesive technology, thin conformable material, and a rounded edged design to stay on skin for up to two days

Friction reducing -designed ultra-light and thin to easily conform to skin and minimize blister-causing friction

KT Tape products are Hypoallergenic, Latex-Free, Natural Rubber-Free! This means that our products have been designed and developed to contain fewer potential substances that can trigger allergic reactions"
Website | Facebook | Twitter | Instagram | YouTube | Amazon