Get Great Savings on Coding Family Bundle from Osmo
Our homes have now become our classrooms. Parents and family members have become our teachers. Talk about STRESS!!!  But Osmo is doing their part by offering a fantastic resources that will have your kids begging to begin their lessons each day…for little ones as young as three, and up to age 10.
Kids these days are tech savvy and that starts early. I know that my grand kids are able to play games on their parents phones as tablets as early as age 2.  Osmo takes that screen time and turns it into positive learning time.  Of course, screen time should never completely replace pencil and paper and holding books in their hands, but with these games, monitored screen time can be a powerful avenue for education that's FUN!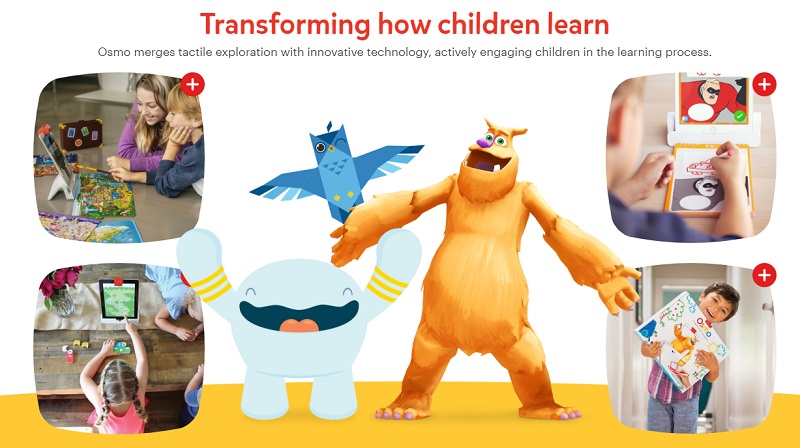 About Osmo
Osmo is an award-winning educational game system that will change the way your child interacts with the iPad, iPhone and Amazon Fire tablets by opening them up to hands-on play.

Their groundbreaking system fosters social intelligence and creative thinking by opening up the iPad or Fire tablet to the endless possibilities of physical play.

With the Osmo game system, you can play in the real world and in the digital universe at the same time! Osmo's ten hands-on games are designed for kids ages 4-12 and they work on your iPad or Fire tablet.

🍓

Help Awbie eat tons of strawberries and save his castle with Coding Awbie

🌟

Draw stuff that Mo The Monster needs, and he'll bring your drawings to life with the Creative Set

🎵

Create code and rock out with mermaids and cavemen with Coding Jam

🏎

Race real Hot WheelsTM cars on wild digital tracks with Osmo Hot WheelsTM MindRacers

🍕

Cook up pizzas and run your very own pizza shop with Pizza Co

🔢

Count up some fun with Osmo Numbers

🎓

Put on your thinking cap with the Genius Kit: Solve Tangram puzzles, figure out mystery Words, and crash into physics with Newton

🎨

Draw anything you want better than you ever thought you could with Masterpiece You can buy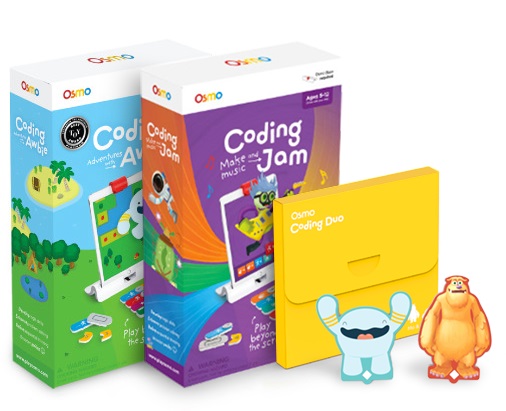 Right now, during these difficult times, Osmo is offering a great discount.
From March 22 to April 11,
Osmo
offers 30% off the Coding Family Bundle, which includes Coding Jam, Coding Awbie, and Coding Duo, only at
www.playosmo.com
. Shopping
Link
.
From March 22 to April 11,
Osmo
offers 20% off
Osmo
Kits and Games at all U.S. retailers.
This sale excludes
:
Osmo
bases; breakout games (i.e. Little Genius Squiggle Magic, ABCs game packs,
Osmo
Numbers); Pizza Co.; and Detective Agency.
Osmo
is available at
Amazon
, Target, Best Buy, Apple Store, and
playosmo.com
.
My grand children love Osmo, and I'll bet your kids and grand kids will too.  Take advantage of the great savings they are offering right now. Head on over and get your's today!
Don't forget to connect with Osmo on Facebook | Twitter | Instagram| Pinterest | YouTube | to keep up with the latest!
Disclaimer: Product was received from OSMO to facilitate this post.