Happy Holidays From VAYA, Tyffyn Gold Container Vacuum-Insulated Lunchbox. #LunchInStyle @VayaLife       
Well, it's that time again, Holiday Gift Guide Ideas! The Night Helper Blog is getting ready to share some awesome Holiday Gift Ideas from now until Dec 18th! We will share products in just about every category plus we will list links where you can grab any of these product for your Holiday Gift List. So sit back and enjoy!!
Have you ever had to pack a lunch for yourself and realized that your lunchbox was just not cutting it? It's too small, it's too big, the shape of the containers don't fit ext. Tyffyn has come up with a solution for all of these problems! Tyffyn is offering the Tyffyn Gold Container Vacuum-Insulated Lunchbox.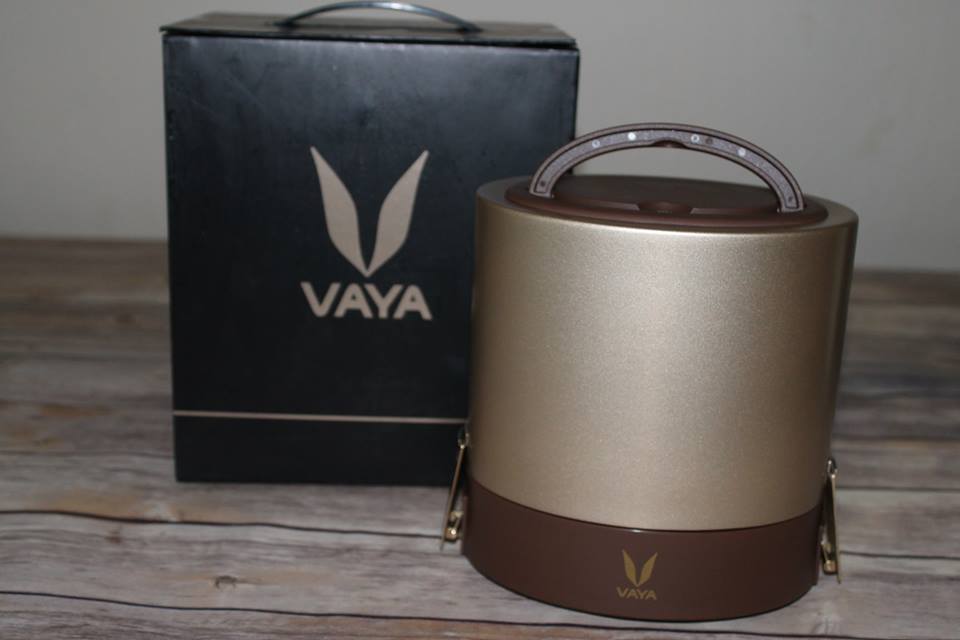 This lunchbox is the Apple of lunchboxes! First, we will start off with style. The lunchbox itself is very modern, stylish and sleek. For a man, this would be a perfect want to carry everything you need into the office. For women, Tyffyn has added a carry back to place the lunchbox in to transport all of the meals and snacks needed throughout the day.
Tyffyn's motto is to "Eat Fresh and Eat Better" and the Gold lunchbox will help you do just that. The insulation of the lunchbox with keep your food fresh and organized with the food-grade stainless steel. However you pack your food, warm or cold, is how it will remain. The Gold lunchbox includes three stacked containers to organize your food and give you the options to pack everything easily.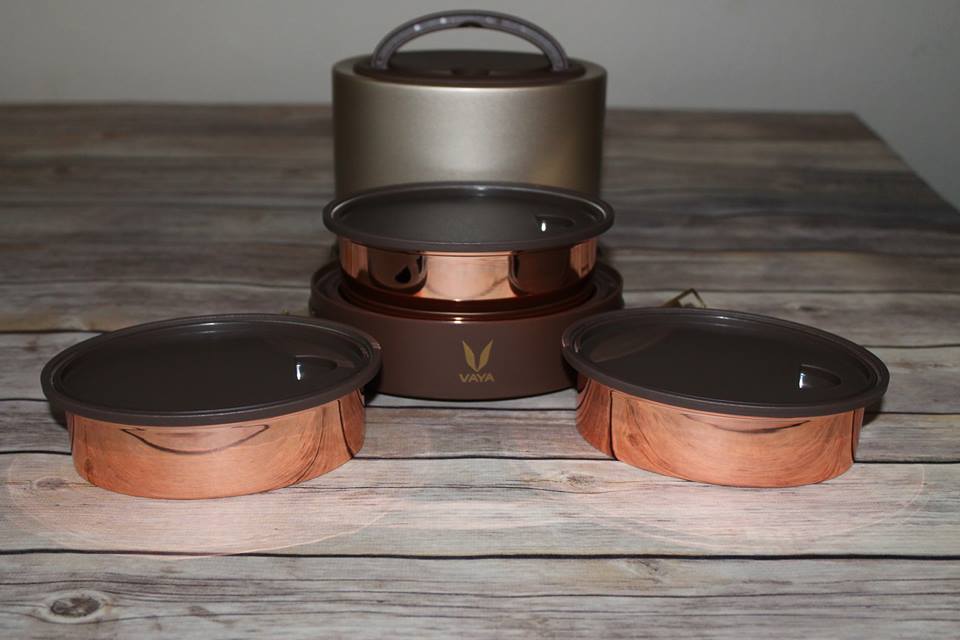 There are even partitions included to separate food in the same container. There lids are leak-proof for those December days when you want homemade soup or chili! Tyffyn guarantees 6 hours of piping hot food! There are multiple small compartments for condiments and utensils. This lunchbox was made for class and power.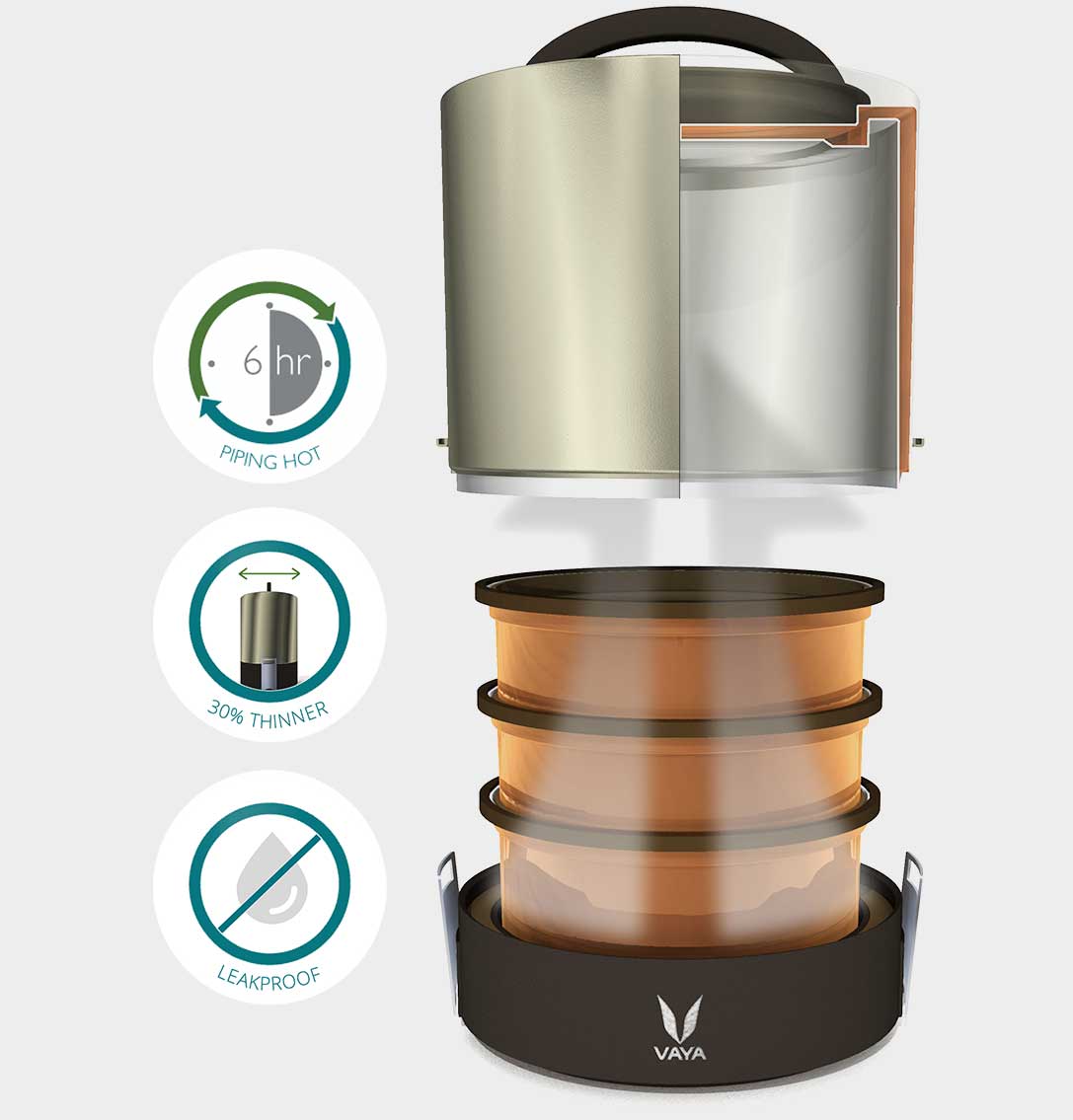 Christmas gives you the opportunity to purchase this lunchbox for anyone! No more messes, no more wilted or room temperature food! Tyffyn has answered our prayers with a powerful lunchbox! Different designs make the lunchboxes unisex.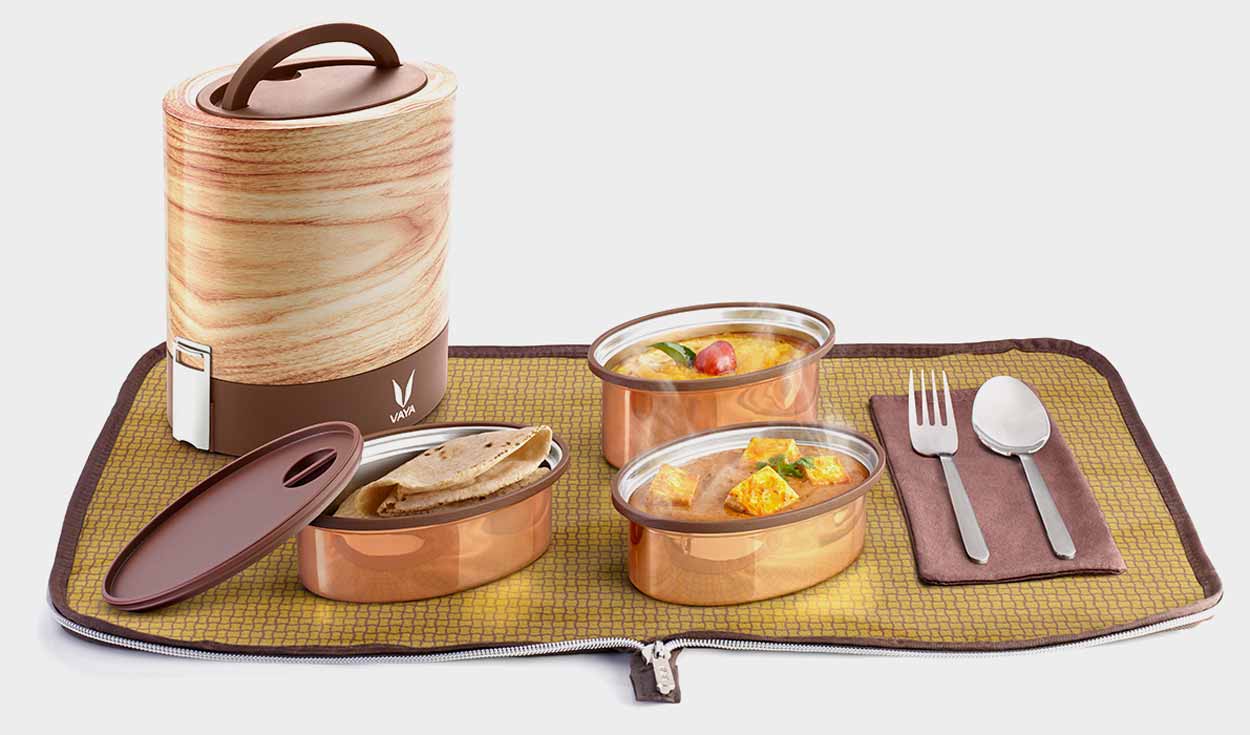 That means anyone on your Christmas list is eligible to receive one of the Gold lunchboxes. Shop Tyffyn today and help someone get over the aggravation of packing a lunch and the embarrassment of carrying an ugly lunchbox and shop with Tyffyn! You can order your Vaya Tyffn lunchbox via Vaya website
Don't forget to connect with Vaya via Facebook | Twitter | Instagram| to keep up with the latest.
Disclosure: This is an adult content(21 over) due to wine being displayed in basket. Howdy everyone, I just wanted to inform you that I was not compensated for this post. However, I did receive a product from the company below and the opinions expressed in this post are 100% my own. I am disclosing this in accordance with the FTC guidelines. All prize fulfillment will be provided by Sponsors.*