Comfort & Harmony Swing in Sandstone Fashion review!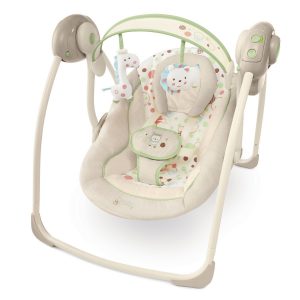 Just recently I received the Comfort & Harmony Portable Swing in Sandstone Fashion for Quincy to try. We adore our infant swing but most of all Quincy adores it the most.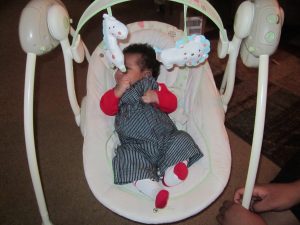 You can see he is not strapped that's because he was sleeping and I only put him in for a little to enjoy the swing and music. Please remember to always strap your child in and never leave your child alone in the swinger.
As Parents we sometimes find it hard to find that portable baby swing that can meet the needs of your child, but the Comfort & Harmony Portable Swing in Sandstone Fashion is not that type of swing.
Here's why, it is portable, folds up easy to travel anywhere, just the right size for your baby, offers your child music to help comfort him or her while they are sitting, has a cool detachable toy bar, reclines and supports baby's head with extra cushion support inside seating area and it is easy to assemble. There are so many great features to keeping your baby happy!
Even though it is small it has great benefits to it, you can place on floor or table without any problems. No loud noises when operating, make sure to use Duracell batteries they seem to work much better. Also the Comfort & Harmony Portable  Swing in Sandstone Fashion is secure and safe.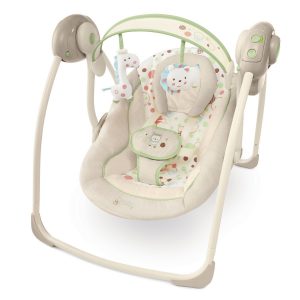 This is the perfect swing that will make any infant HAPPY! I do not want to hold him all the time, so this swing is the best solution a parent could make.
You can purchase your own swing at  Target.com, it is available online only!
You can also connect with Comfort & Harmony on  Facebook & Twitter.
Disclaimer Statement
This review was made possible by Double Duty Divas and Comfort & Harmony. I was provided the featured product free of charge to facilitate my review, but all opinions are 100% mine."