BrylaneHome, has everything your home needs and more!
BrylaneHome is one of the leading home decor websites I seen in a long time. Everything you could possibly need for your home, they have it! From Outdoor, Bath, Bedding, Kitchen, Windows and more. Whatever you need to spruce up your home decor they have it.
I was so honored when I was asked to review one of their new wonderful Kitchen Appliances. I chose to review the 10-in-1 Toaster Oven and I'm glad I did.
Just this morning my poor microwave said goodbye. I was a little sad until I saw what I would be replacing it with.The BrylaneHome 10-in-1 Taster Oven.
You may be saying a Microwave is much different then an oven but what you don't know is the 10-in-1 Toaster Oven is very versatile, the compact toaster oven does it all, toasts, warms, rotisserie, grills, griddle, fries, steams, broils, bakes and roasts. As it states: It is the ultimate kitchen appliance!
It comes right on time for me and my family to enjoy!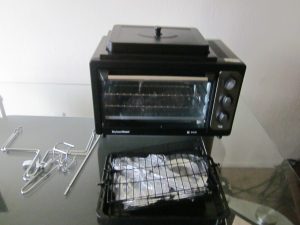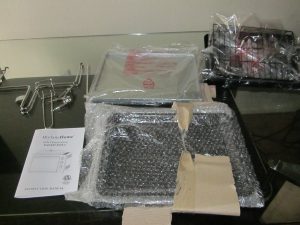 The BrylaneHome 10-in-1 Toaster Oven includes everything you need to make what ever meal you wish.Complete with rotisserie and convection, top grill tray and cover,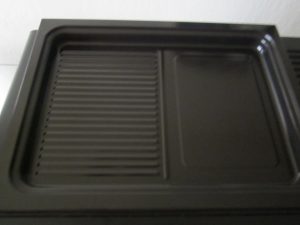 8 chromed skewers, rotisserie basket and grill rack, rounded back accommodates a pizza stone, cake, pie. Steel/metal/enamel, 1400-watts, ETL Listed. I'm telling you there is nothing you can not cook with this Awesome BrylaneHome 10-in-1Toaster Oven.
I can't wait to try out the grill, making a few quick pancakes will surely bring a smile to the kids and I.
Just think any meal you want to prepare can be done on the 10-in-1 Toaster without any problems, Roasting, Broiling, Bake and much much more. This wonderful appliance will surely allow you to become creative in the kitchen.
Its just what us Mom's need to making simple but yet delicious healthy meals for our family without that high appliance cost.
I'm excited, this weekend we will be having family over and will be cooking Duck. I'm sure everyone will enjoy the food but most of all I'm sure all the moms will be asking about the 10-in-1 Toaster Oven.
The space capacity in the inside is very wide and deep.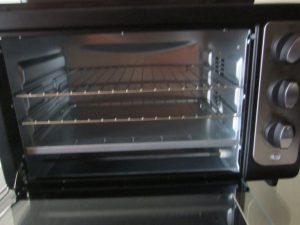 Well there you have it, the BrylaneHome Automatic Appliance for every home! We have already placed the BrylaneHome 10-in-1 Toaster in my kitchen and I must say it adds that added class to my kitchen decor. Take a look for yourself: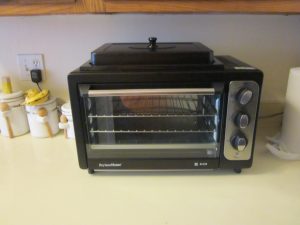 Don't wait you to can enjoy the BrylaneHome 10-in-1 Toaster Oven. Just browse BrylaneHome website and let them help you find those wonderful products for your home decor.
Once again, Thanks BrylaneHome!!
Disclaimer Statement
I was not compensated for this post, however I did receive a product sample from BrylaneHome. The opinions expressed in this post are 100% of my own and any product claim, quote or other representation about a product or service should be verified by the above mentioned store, PR or product designer.