From Winter Garden Maintenance To Handy Garden Elegance.
The red leaves are falling everywhere, and your garden is turning into a great, big puddle of mud. Yes, that's the fall season for you. For a lot of people, the colder months of the year are about staying inside, by the fireplace, with a nice book and a hot cup of cocoa, while forgetting everything about your garden until the spring is back. Don't just assume that you can't create a seasonal and elegant garden landscape during the winter because, in reality, there are plenty of things that you can bring to revive your outdoors. The cold weather blues tends to force people inside, so that more often than not the garden becomes a forgotten mixture of wet mud and dead plants until the sun is back. Sure, you might have heard of garden maintenance, but what about winter garden elegance instead?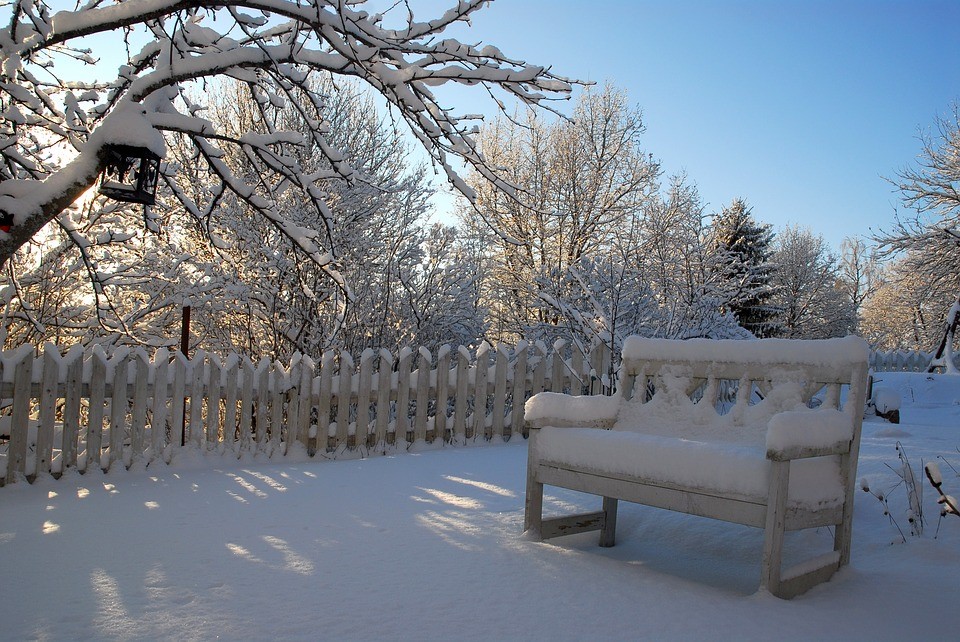 No more deserted winter garden
Get the basics right
Admittedly, you may not want to talk about garden maintenance, but it's the first and essential step to create an elegant scenery in winter. As you will be keeping your garden active during the colder months of the year, you need to look after your soil and ensure that it is loosened regularly so that it doesn't turn rock hard at the first sign of frost. Do make sure to store all your gardening tools away and indoors so that the weather doesn't damage them. It can be tricky to transform your dying summer garden into a winter landscape, especially if you choose to work on it alone. But, you can get in touch with a maintenance service to get all the preps done. Brookside Lawn Service offers excellent maintenance, weed removal and grass health services to get you there in no time. A little tip can go a long way: If you decide to work with a garden servicing company, do make sure to clear away all summer equipment in advance, from the inflatable pools to the summer lounges.
Prepare your winter touches
If you've got a big garden, you can consider dividing it into a vegetable and a plant sides over the winter. Winter vegetables, for instance, can grow during the cold season and produce early crops — in fact, they are even earlier than spring plantings. For your outdoor garden, you can consider planting onions and shallots around the Halloween time to get them ready for harvesting in spring and summer. As they basically can take care of themselves, you don't need to arrange for vegetable care over winter. Perpetual spinach is an excellent cut and come again crop that can be harvested from now until summer! You can also sow broad beans and peas to harvest in spring
For the scenic garden side, you will need to select flowers and plants that keep your outdoors colorful in winter. Heather is a great choice as it adds fantastic pink, white and purple hues. Cyclamen too are considered bright winter heroes that can flower from autumn to spring with no difficulty. However, they need to be planted in pots or under trees for best results.
So, don't let your garden die out this winter: Turn it into a productive and colorful area. After all, gray weather doesn't mean that your outdoors should be dull.