Best Summer Toys for Your Kids and Baby! @ZURUToys @JustPlay
Disney has always been a part of our children's childhood and is still a part of their life. Whether it was the TV shows that made us laugh and learn along the way, or the movies that inspired us to become better people and fight for what we believe in. Disney, as we all know by now, is a magical place where dreams really do come true. Having a piece of Disney with you and your youngster can make every day brighter, and it can make a smile a wee bigger. Isn't that what we all aim for in life anyway? For ourselves and families—especially our children to have a great time?
We do our very best to make them happy, and purchase toys such as the Baby Peek-A-Boo Mickey Mouse!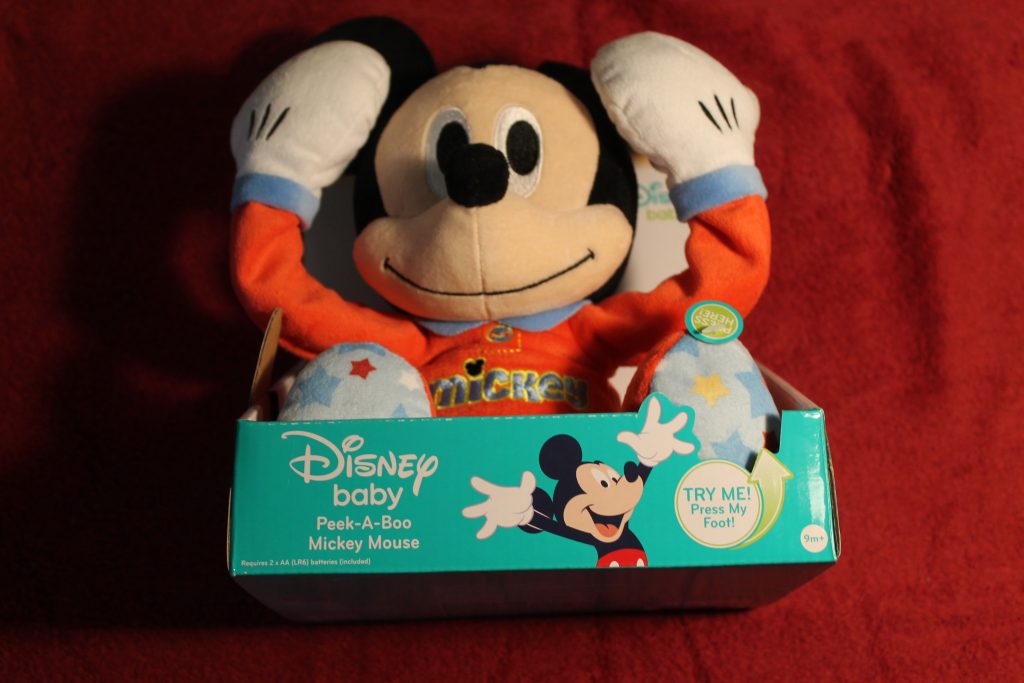 Your little bundle of sunshine will adore playing with Peek-A-Boo Mickey Mouse. The adorable Peek-A-Boo Mickey loves to play peek-a-boo once his foot is pressed.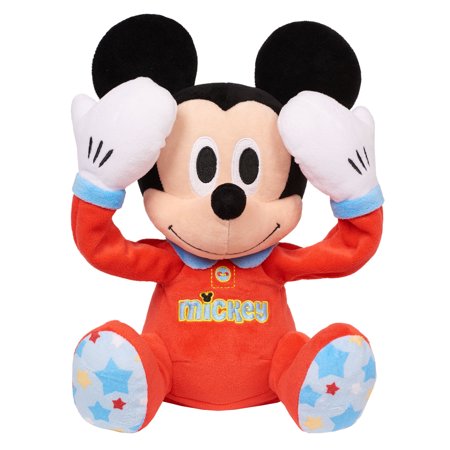 The feet activate soothing music, and peek-a-boo hand motions! Mickey really does plays peek-a-boo with your baby! It's a perfect gift to brighten your baby's day! Not only does he play peek-a-boo, but Peek-A-Boo Mickey is made with extra soft fabric, which is excellent for cuddling with your baby.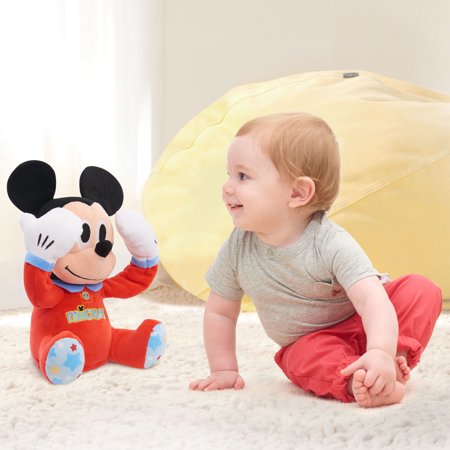 Speaking of clothing, Mickey comes dressed in an adorable onesie that is accented with a star pattern fabric on his feet. Thus, any baby, aged nine months and up, will enjoy a game of peek-a-boo with Mickey. Adding just a little more magic to his or her day, and a big smile to you.
I can't wait for Aria to become a little older, so she can enjoy her new Peek-A-Boo Mickey Mouse. You can find this wonderful toy at many retailers and at Just Play.
Here's a more about Peek-A-Boo Mickey:
Mickey really plays Peek-A-Boo with your baby!
Press Mickey's foot to activate Peek-A-Boo hand motions.
Mickey plays sweet music.
Made with super soft and snuggly fabrics.
Comes dressed in an adorable onesie.
Minnie and Mickey sold separately.
Ages 9 months +
Next we have another great toy from Disney Junior called Vampire Rock N' Ghoul Microphone.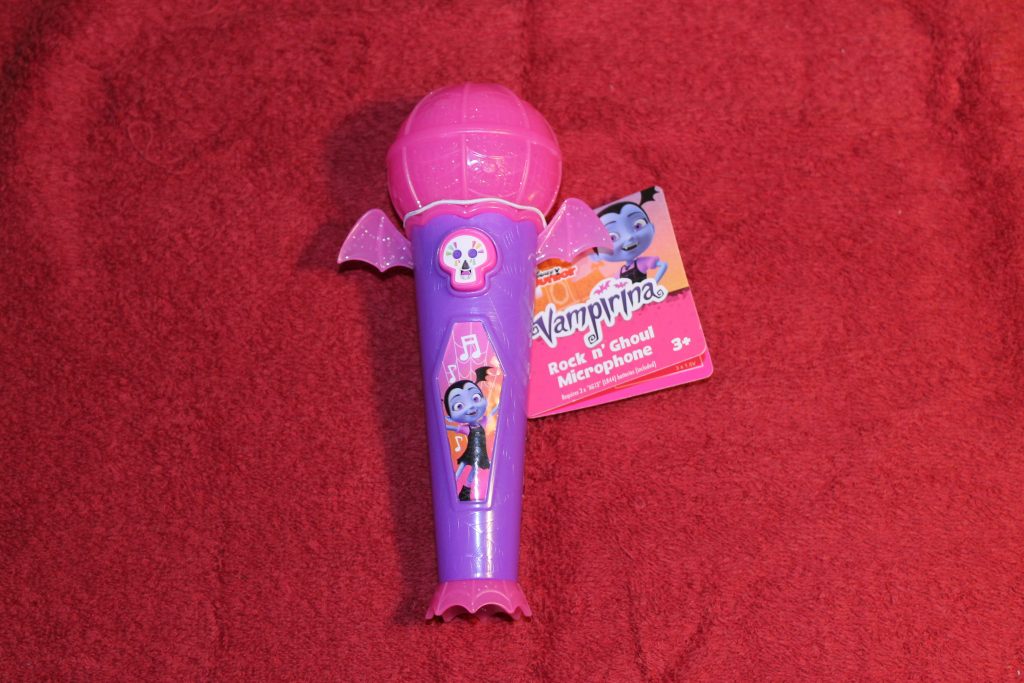 Do your kids love to sing? Do you find them grabbing ahold of a brush or broom for their mikes? Well, today they can sing with Vampirina  Disney Junior's Vampirina Rock N' Ghoul Microphone.
They can now create their own band or become the star they've been longing to be with this cute microphone. You see, this microphone features a bat-tastic design with mini bat wings that Vampirina fans will absolutely love. With just a press of the button to activate colorful light up effects, your child will also hear all their favorite music tunes from this popular show!   Vampirina Rock N' Ghoul Microphone will be the hottest toy this summer at home or on the go the kids will ROCK OUT some cool tunes! Recommended for ages 3+ and you can see this microphone and much more on the Just Play website
Last we have 5 Surprise balls created by ZURU.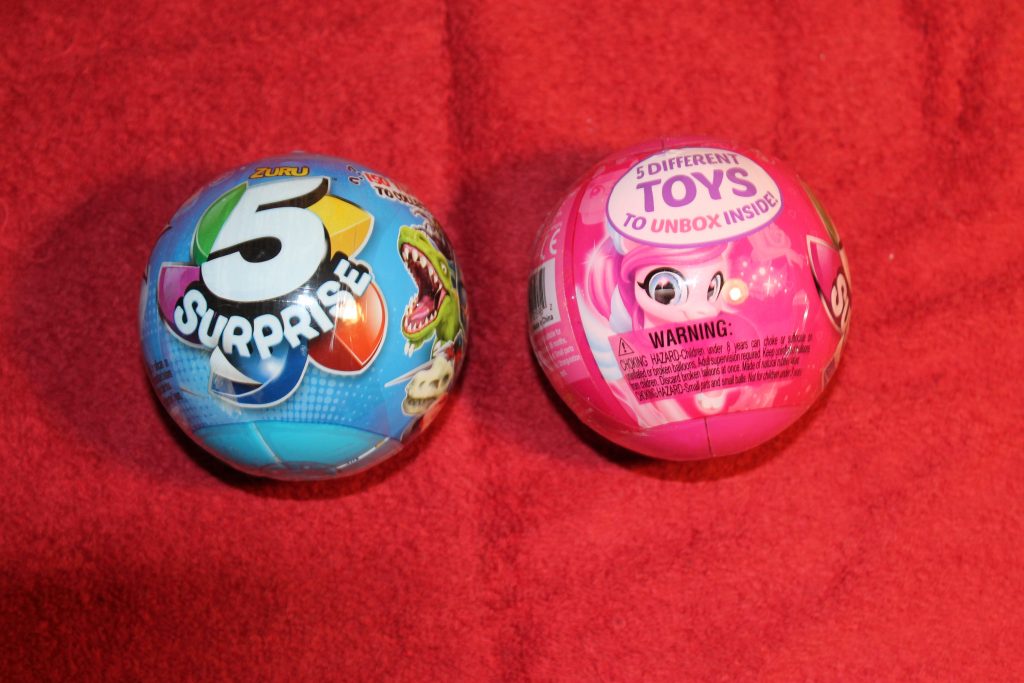 Now this is a pretty cool concept! The 5 Surprise balls are cool capsule balls that your kids can unwrap, peel, and reveal  5 surprise toys inside every one!
They are available in colors blue and pink and each one will have your child thrilled with excited to see what's inside. Each capsule contains 5 segments sealed for a big reveal. Every segment contains a different toy from a massive range of over 300 awesome toys, that's a lot of toys to collect! I think they would make great party treats for any birthday party. Recommended for ages 3+.
Pink capsules feature over 150 toys including cute color changing mermaids and plants, dress up princesses, super slime and putty, funky DIY jewelry, stationery, accessories and much more!
In the blue capsules you can find glow in the dark zombies, creepy prank toys, action-packed ninjas, super sticky squishies, dozens of cool stickers, mechanical insects, and much more!
Well, there you have it! Three awesome toys that will bring much fun to your kids this summer no matter if they're at home or out and about they can take all these cool toys with them.
You can always keep up with Just Play via Website Facebook | Twitter | ,  ZURU via Website |Facebook | Twitter | Pinterest
Disclosure:  Howdy everyone, I just wanted to inform you that I was not compensated for this post. However, I did receive a product from the company below and the opinions expressed in this post are 100% my own. I am disclosing this in accordance with the FTC guidelines. All prize fulfillment will be provided by Sponsors.*