7 Pro Tips for Choosing the Right Insurance Provider for Your Needs
At some point in life, you'll need to purchase an insurance policy. If that time has come, it's important to know how to choose the best insurance provider.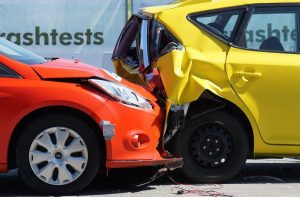 The US insurance industry nets over $1 trillion in premiums every year. Like other Americans, you want to make sure your premiums go to the right insurance provider.
You also have questions about how you can make sure you're choosing the right company. Whether it's a new home policy or a better rate on car insurance, you want to make sure you're getting the best fit for you.
These seven pro tips help you do just that. Try one or all the next time you need to seek out a better insurance policy for your lifestyle.
Investigate the Company's Licensing
First things first. You want to make sure the insurance company you choose is actually licensed to operate in your state.
For the most part, you won't go wrong choosing one of the large, national providers. They'll have a license in almost every state.
These big providers don't always offer the best insurance policies, though. You may want to consider smaller, local companies. They may have policies that fit your budget better or offer more of the coverage you need.
This is where it pays to be careful. Searching the Internet may yield many results, and you might think you've found the perfect fit. Double-check they can legally operate in your state before you try to sign up.
Check the Company's Financial Situation
When choosing an insurance company, people think a lot about their own finances. How much can you afford to spend on insurance each month? What can you handle in terms of out-of-pocket costs if you need to make a claim?
You should also think about the insurance provider's financial situation. As much as insurance companies brought in more than $1 trillion in premiums, they also had to pay customer claims.
An uptick in natural disasters is putting more pressure on the insurance industry. While the big players aren't too affected, some smaller insurers are feeling the strain.
You want to know your insurer has your back if you need to make a claim. By making sure the company has their books in good order, you can rest easy. You'll know they're able to cover you if you do need to make a claim.
Ask about Size
Another thing to think about when shopping for an insurance carrier is the company's size. Some large companies are able to operate nation-wide. They may be in a better financial position than some of their smaller competitors.
Don't overlook small companies though. They may offer more personalized policies or better customer service. They also have a smaller risk profile, because they operate in a smaller geographical area or serve fewer customers.
A smaller customer base means there are fewer people to make claims, and they're less likely to be affected. Be sure to carefully weigh the pros and cons of small, mid-sized, and large competitors to find the right fit.
The Price is Right
Price is often the first thing people think about when they wonder how to choose an insurance company. Many people pick the insurer who offers the lowest price.
There's more to think about than premiums. You should also review and compare the coverage you'll get with each policy. The lowest-priced option may not be the best pick if it only offers $100,000 of medical coverage.
You'll also want to think about deductibles and co-pays. Some insurance policies offer low premiums by coupling them with high deductibles. That means you need to pay more upfront before the insurance policy will kick in.
Co-pays are similar, and they can drive your out-of-pocket costs up.
Look for a balance of premiums, deductibles, and co-pays, and select a policy that offers you the coverage you need.
Test Drive Customer Service from an Insurance Provider
When you're shopping around for an insurance provider, spend some time getting quotes. This is a golden opportunity to compare providers not on price but on their customer service.
Many people have stories about how their insurance providers have delayed payments or denied coverage. When you need your insurance, the last thing you want to hear is that it will take weeks upon end to process your claim.
The process of getting a quote can help you assess the company's customer service. Do they respond quickly? If you have questions, can the agents answer them with ease?
R and R: Research and Reviews
When you're comparing insurance providers, it pays to do your research. Look into the company's history, and compare them to their competition.
It also helps to hear about the experience of other customers. You can check online reviews and complaints to get an idea of the company's track record.
You should also take a look at third-party reviews. These reviews are offered by neutral parties, as demonstrated by this trusted company.
They can give you a better sense of how an insurance provider stacks up against their competition and the kind of customers they serve best.
Assess Your Comfort Level
When you want to find an insurer that fits your lifestyle needs, look for a match-up of price, coverage, and customer service.
You can sum up what you're looking for as your "comfort level." If the insurer doesn't respond to you quickly, you may not feel comfortable signing up with them.
You may not feel comfortable signing up for a policy that doesn't offer much coverage, even if the price is right.
Think carefully about your comfort level. By doing so, you'll have an easier time finding the right insurance company for you.
Protect Your Family Now
Finding the right insurance provider will help you achieve peace of mind. The right insurance policies will help you protect your family.
Looking for more tips on how to keep your family safe? We have plenty of great articles waiting for you.