5 South African Spots To Explore Before The Year Ends
A country at the tip of the African continent, South Africa offers so much beautiful and breathtaking spots that you will surely hurt your head picking the best of the best South African spots!
Its remarkable beaches, stunning scenery, intriguing wildlife, varied cultures and natural beauty, make it a haven for all travelers alike. You can pretty much see it all in just one country, from vibrant coral reefs and penguin-filled beaches to colorful architectures, working with lions,  epic coastlines, and creating an unforgettable experience for everyone!
The entire South Africa deserves to explore, however, here are our top picks for the 5 best South African spots you need to explore before this year ends!
Nestled at the foot of Maluti Mountains, the tranquil village of Clarens is an artistic community rich in arts and galleries for every art lovers out there! Its closeness to Bloemfontein, Durban, and Johannesburg makes Clarens a great weekend destination for urbanites. Clarens boasts beautiful scenery and is a popular stopover, thanks to welcoming Clarens accommodation, for people who are in route to view wildlife at Golden Gate National Park.
Clarens also offers a number of prehistoric rock paintings, Basotho Cultural Village and great opportunities for abseiling, hiking and fly fishing.
As famous as the ostriches are in Oudtshoorn, Cango Caves is the next big thing. This amazing cave system is located just 30 kilometers from Oudtshoorn on Klein Karoo. It is a 2- million-year-old cave system which cut deep into the limestone and is considered as one of Earth's great Natural Wonders.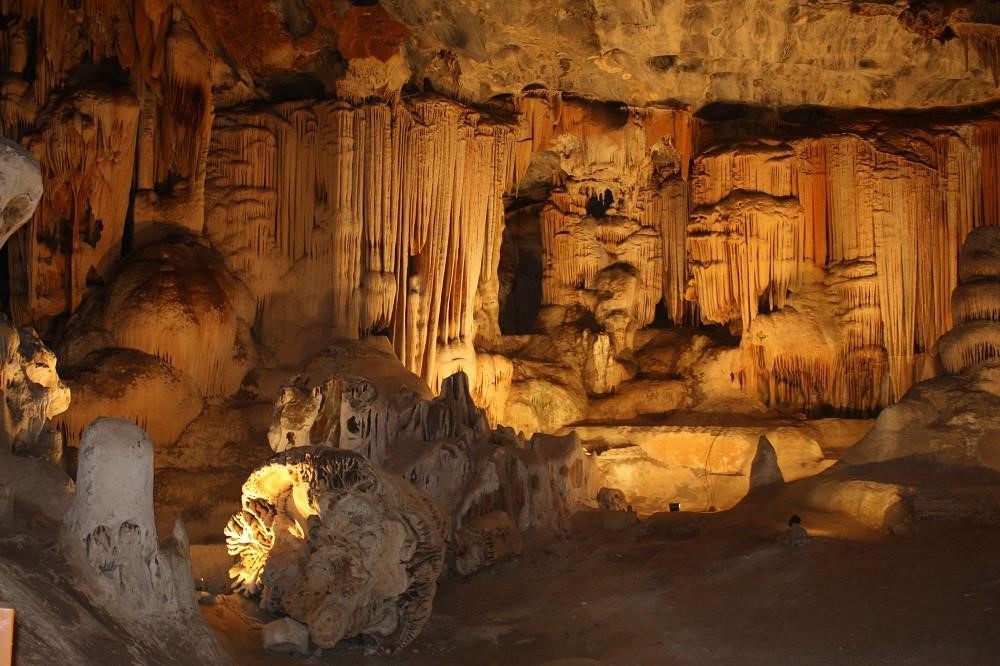 Vastly hidden chambers make up the largest cave system in Africa and were inhabited during the Stone Age. Ever since they were discovered in the 1800s, the Cango Caves have become a popular South African tourist attraction, boasting some of the biggest stalagmite formations ever.
Although not all the caverns are open to the public, those that are available offer amazing subterranean adventures through tunnels and chambers. One of its highlight a 9-meter-high formation called Cleopatra's Needle which is believed to be over 150,000 years old.
If it is called "God's Window" then you should expect that it is going to be a holy sight. And yes, it is a holy, and quite an extraordinary sight indeed!
On a clear day, you can see (literally) South Africa's border with Mozambique, all the way to Kruger Park. At close look, the sheerness of the cliffs as they plunge up to 700meters downwards into the gorge, waterfalls, canyons, and lush ravines are nothing short of magnificent.
This dramatic setting actually forms part of the 25-kilometer-long Panorama Route of Lowyeld including Hoedspruit, Hazyview, Graskop, Sabie, White River, and Lydenberg. It is also where you can find some of South Africa's best game lodges which offers a variety of activities such as horse riding, walking trails, superb game viewing and more!
Penguin Colony at Boulders Beach, Simonstown
A beautiful beach on Cape Peninsula, the Boulders Beach is located outside of Cape Town in the town of Simonstown. And this is no ordinary beach, the beautiful scenery aside, it is also home to a breeding colony of over 2,000 endangered African penguins!
As a matter of fact, Boulders beach and the neighboring Foxy Beach are part of the Marine Protected Area of Table Mountain National Park. You will need to pay a fee in order to enter, so you get to share this sandy beach and little coves with these tame creatures.
You need to take the wooden walkway in order to see the penguins; breeding and nesting sites while enjoying the sun's warmth, crystal clear sea and sands of a scenic stretch of coast.
Even the rumors are widespread that this is a place where 2 oceans meet, the peninsula which comes to a head at Cape Point is such an impressive sight to behold!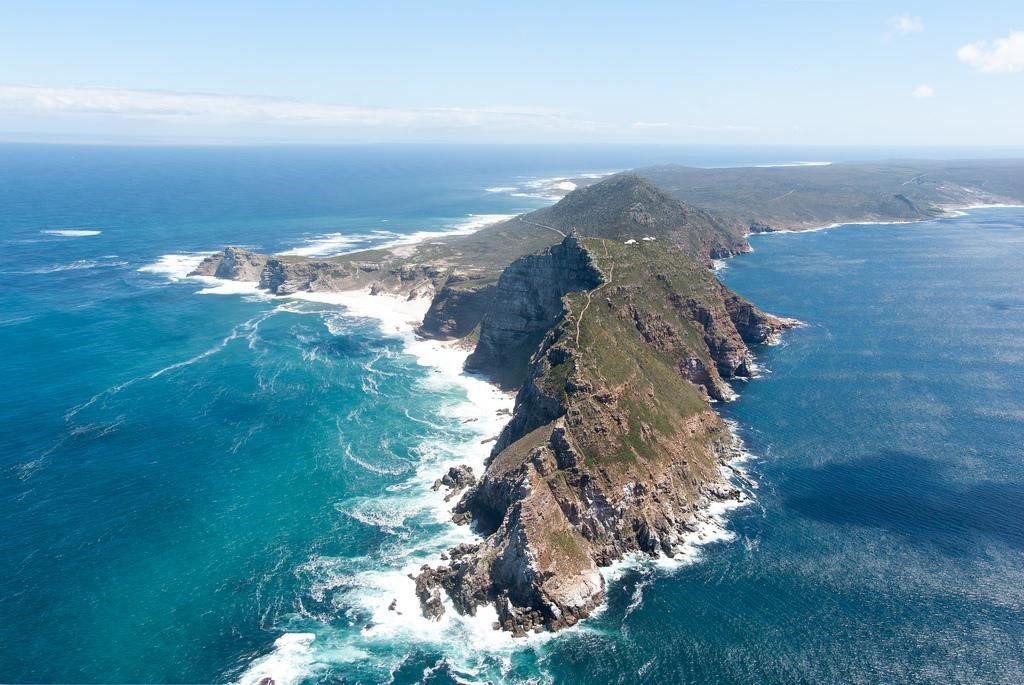 It is a wild stretch of coastline and although it might have been a nightmare for navigators during the early days. Cape Point is a must-visit spot because of its dramatic views which will make you feel like you are standing at the definitive end of the world.