Best Temples to Visit during Your Tour to Cambodia
Cambodia, a country located in Southeast Asia, is known for its heritage temples and ruins. These temples have been alluring tourists across the globe with its magnificent landscape and architectural gems. All of them have stories to tell to you and you surely will make unforgettable memories while visiting these ancient landmarks with the rock-cut art, carvings and beautifully designed temples to mesmerize you for the rest of your life. Ensure that you include all the temples mentioned below in your Cambodia tour package to get the best out of them.
Angkor Wat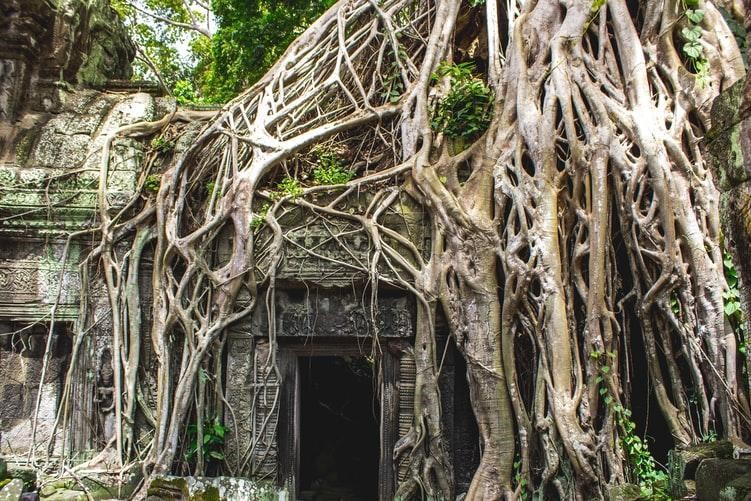 When you are making a list of the best temples of Cambodia, it is a sin not to start the list with the most visited temple by the tourists. It is the star attraction of the country and millions of travelers visit this biggest and the best-preserved temple in Cambodia. A truly Khmer Archaeological gem will mesmerize you completely. An outer gallery is full of stone sculptures depicting historical events of Indian mythological narrations Ramayana and Mahabharata. You will be surely flabbergasted by the precise carvings, artistry and splendid ornate pillars. A truly remarkable and unparalleled place to visit. It is located in Krong Siem Reap in Cambodia and the timings are 5AM to 6 PM. You should not miss it during your Cambodia holidays.
Banteay Srei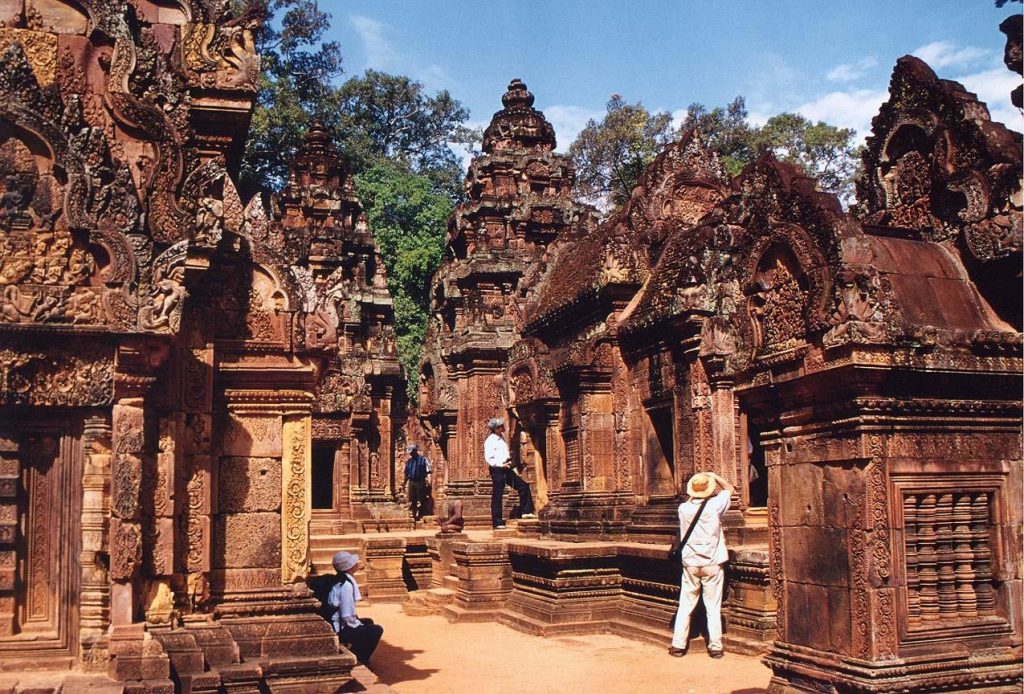 If you are a fan of classic and ancient artistry, this beautiful Hindu temple will impress you like anything. Though confined in size, this ruin has motifs, micro carvings and some figures of Hindu gods. Banteay Srei dates back to the 10th century and is dedicated to Hindu Lord Shiva. It is also one of the first temples in Angkor which were restored here. Don't miss this work of perfection at any cost. It is also located in Siem Reap.
Neak Pean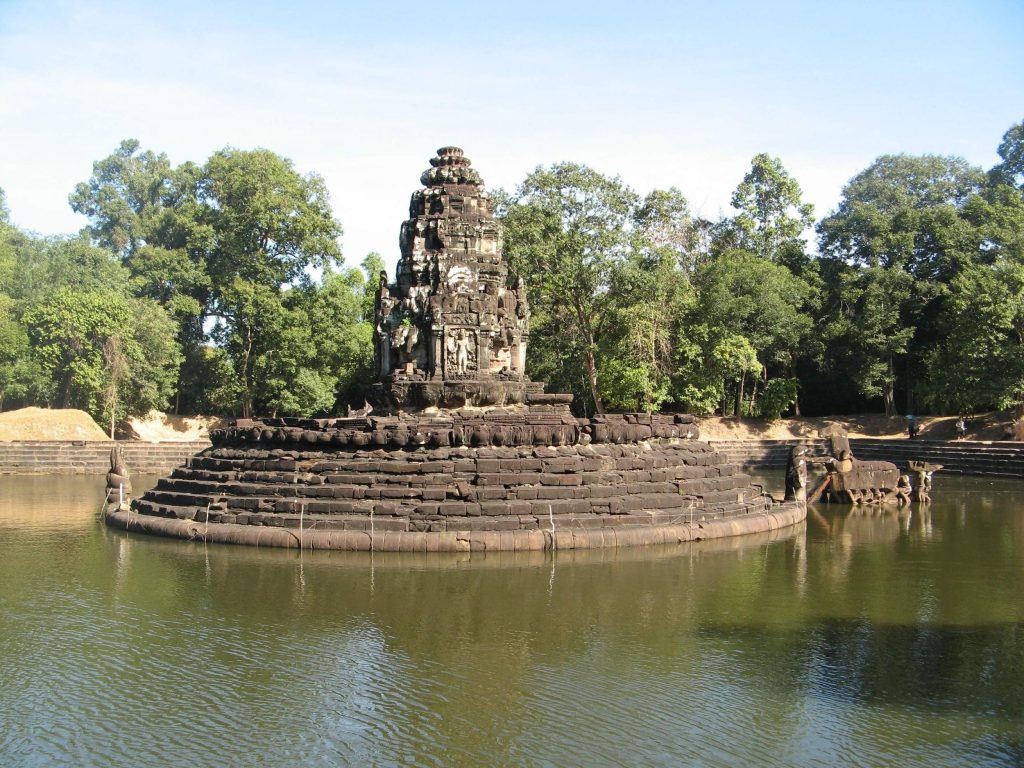 Neak Pean translates to "entwined serpents" and is a tiny temple located amid a small artificial lake. Historians believe that the temple and its surroundings represent to a mythical river called Anavatapta which has, as per the myth, water with medicinal properties. However, it is not possible to enter the site. You just need to look at the sight from a distance to enjoy and admire its beauty. When your holidays to Cambodia is too tight, you can skip this visit. It is located at Krong Siem Reap and the timings are 5AM to 6 AM.
Banteay Kdei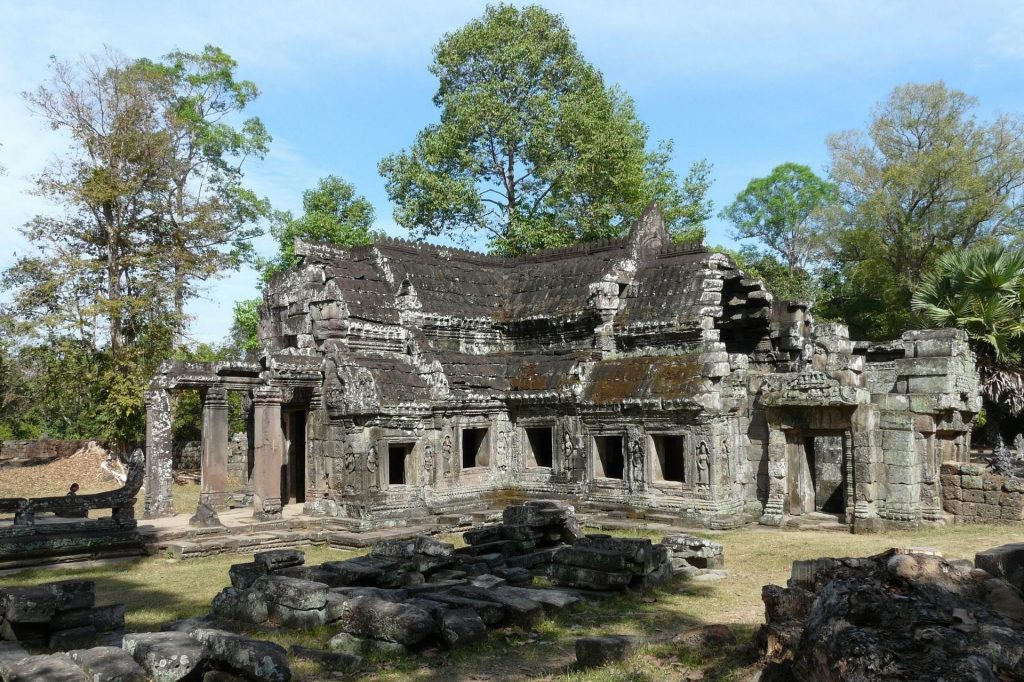 Though not a very famous tourist attraction compared to other temples, if you want to have some tranquil time, you can add this temple in your Cambodia holidays itinerary. The temple was built in the 12th century and currently, only ruins remain, but its ornate garudas will surely mesmerize you. The other name of this temple is Citadel of Chambers and it also has women sculptures. You just need an hour to explore this ancient temple. Don't miss it. It is located at Angkor Archeological Park, Krong Siem Reap, 17000 and the timings are 7:30AM to 5PM.
Ta Prohm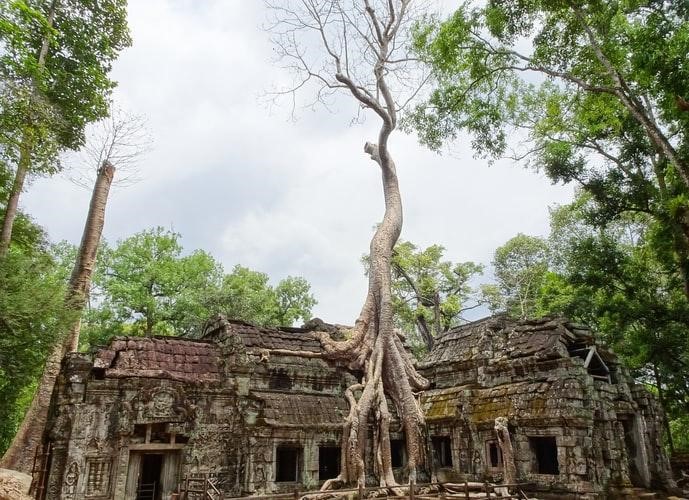 If you ask me which one is the most photographed temple of Cambodia, Ta Prohm is the name I have to take. A Hindu temple is famous for its labyrinth pattern of roots that built to cover the structures and it depicts a perfect archaeological monument. As per a Sanskrit stone sculpture, the walls of the temples once portrayed the details of its authorities. The blend of nature and man-made remnants is a pleasant sight to witness. You should not miss this opportunity during your Cambodia holidays to visit Ta Prohm. It is also located in Angkor Archeological Park, Krong Siem Reap and the timings are 5AM to 6 PM.
Bayon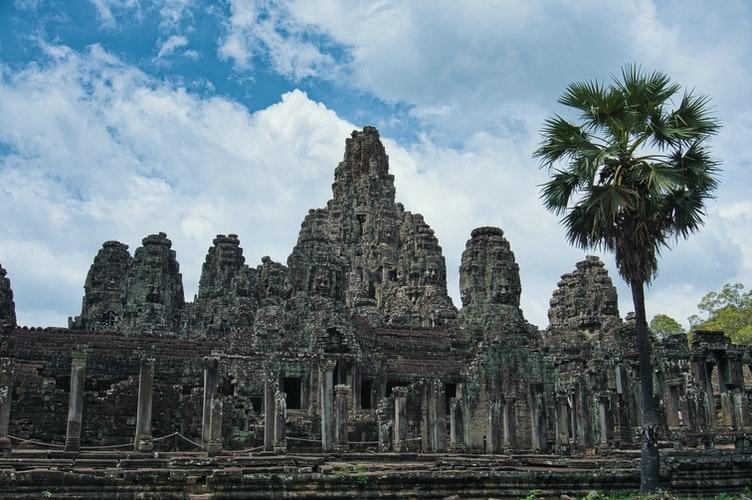 Till now, you have seen those mesmerizing rock-cut face sculptures in photos only, but Bayon will surely grab all your attention at once. These sculptures represent Avalokitesvara (Bodhisattva of Compassion) as per some historians while some scholars argue that they resemble king Jayavarman VII who believed that he is a god-king. Located amidst the dense forest and this aspect differentiates Bayon with other Cambodian temples. Bayon is located in Angkor Thom Angkor Archeological Park Krong Siem Reap, 17000 and the visiting hours are 7:30AM to 5:30PM.
Wrapping Up
When you are given a Cambodia tour package by the travel agency with a detailed itinerary, ensure that all these above mentioned temples are in it. Some other popular temples are Banteay Samre, Phnom Bakheng, Preah Khan and Pre Rup. Make the most out of them to have a memory bag full of beautiful moments.