5 Amazing Tech Jobs to Inspire Your Young Techie
Is your kid super tech savvy? Are they obsessed with problem-solving and engineering their own creations? If so, you may want to steer them in the direction of a career in technology. But there's more to the tech industry than just engineering and IT support. If your child is looking for a creative career path that employs their technological skills and satisfies their interests, check out our list of 5 amazing tech jobs to consider for your tech kid!
Game Design
If your child is a gaming wizard, why not put their hobbies at the forefront of their career path? They say if you do what you love, you'll never work a day in your life anyway. Video game designers must be passionate and knowledgeable about video games of all styles and most importantly be super creative with their concepts. There are tons of video games already on the market— so if your kid wants to design their own games, they've got to think out of the box.
Most professional game designers have a degree in game design or development and training in computer science and development. Game designers are also known for their creative solutions and theories.
If your child seems like the perfect fit for game design and development, get them started early! Encourage them to start learning about game design by taking some introductory courses.
User Experience
User experience is actually a pretty broad spectrum that can encompass careers in a variety of industries. Every business, product, and service cares about how their customers interact with their interface. If a customer can't figure out how to check out and finalize their purchase because your online store is complex, you run the risk of losing that customer. If your child is fascinated by human computer interaction, then a career in user experience could be the perfect path for them.
A career in the user experience field could mean evaluating a website's performance for conversions, how a tangible products works in test groups, or product design. The possibilities are really endless here and the value of user experience is only growing!
Snapchat Geofilter Designer
Does your kid have a knack for illustration? Do they spend hours on end taking selfies with silly Snapchat filters? Perhaps they'll find new career inspiration when they find out there's a market for geofilter freelancing. That's right— artists can make money illustrating and designing filters for social media platforms like Snapchat. They'll need a big vision, experience with digital design, and a platform to freelance their work.
How can they get started? Inspire them to get out a pen and paper and get to doodling! Practicing their art skills the old fashioned way will be a great start until they're ready to jump start their career in Snapchat design.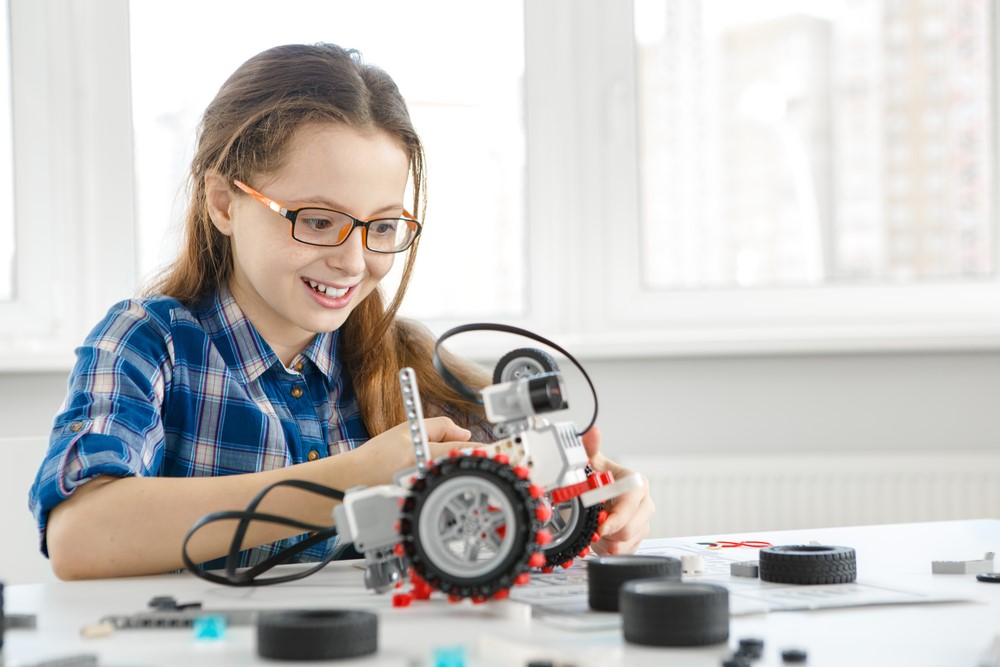 Web Development
Perhaps your child is uber detail-oriented and analytical— in this case they may want to think about exploring web development. Designing websites is a great way for them to practice super detailed skills while also exercising their creativity. If this sounds like a great fit, there are plenty of resources to help them learn to code online. Check out Coding Dojo for online and on campus classes to help them put their career into drive.
Augmented Reality Designer
If your child is fascinated by virtual worlds and interactive applications, a career in augmented reality design may pique their interest. The 2016 median salary for an augmented reality designer was $65,300 and the industry is really taking off with applications like Pokemon Go. Your kid may already be experimenting with imaginary worlds and characters, so continue to encourage them to explore alternate universes and one day it could end up being a fantastic career for them! Augmented reality designers typically hold a bachelor's degree in game design, computer science, or even psychology.
In conclusion
Whether your child has an idea of the career path they want to explore or they're still struggling to work things out, know that there are tons of career options out there for them — no matter where their interests lie. If they're creative with particularly impressive skills in tech, you'll be happy to know that they can translate their hours gaming at the computer into a seriously profitable career!