Why you should go on a walking tour in Athens
Athens is the motherland of western civilization. The city is perfect for archeology and history lovers. You will discover the ancient side of a modern metropolis, you will understand how it evolved, and know much more about Greek culture. Or, you can choose a tour that is more focused on discovering modern Athens. You can visit bars and taverns, the districts of the city, talk to locals, and try their cuisine. In any case, there is no better way to explore the city rather than on foot. In this article, you will know about what places you should visit and where to find a good Athens free walking tour.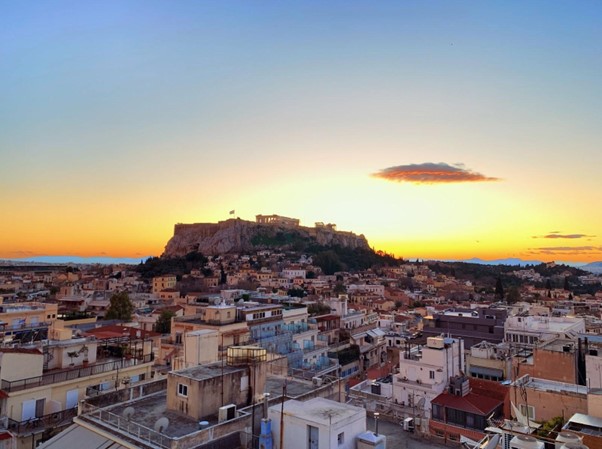 Things to see in the city
Fall in with ancient Greek culture by visiting one of the most significant historical artifacts of the city. This includes:
Panathenaic Stadium. This is the place where the first Olympic Games in 1896 started. The Stadium remains the only one in the world built of marble. There are important sporting and ceremonial events held each year. If you visit the Stadium in summer, you will be able to get a ticket to the concert. 

Ancient Agora of Athens. A green area with ancient ruins once served as a territory for private houses. Now it is a museum with such monuments as the temple of Hephaestus and the Stoa of Attalus. Here you will find interesting exhibits left after a powerful empire. 

The neighborhood of the Gods. A neighborhood underneath the Acropolis with a 6000-year-old history. See Greek, Byzantine, Ottoman, and Roman monuments, neoclassical homes, and 19th-century villas in just one place. It is a place where you are only allowed to explore on foot, any motor vehicle in the neighborhood is banned. Visit medieval churches, and museums, or rest and chat with locals in the neighborhood's cafés. 

Athens Flea Market. Located close to the Neighborhood of the Gods, it is the biggest flea market in Athens. It is the best option for those who want to return home with some souvenirs. Here you can find almost anything: antiquities, jewelry, clothes, accessories, and so on. After a successful purchase, you can rest at Café Avissinias which serves traditional meals. 
There are also more places you should visit. Choose the perfect tour option for you on a FreeTour website. 
How to apply for a free walking tour
Look for the most suitable tour on the website and read the overview about it. Check the comment section to make sure that everything is fine. Afterward, look for the available languages, schedule, and meeting location.
Click on the button "Book Now" and fill out an application form. Type the chosen language, start time, date of activity, and the number of people with you. Then type your personal information — email, phone number, First and Last name. Click on "Confirm booking" and a confirmation email will be sent to you immediately. Then you just wait for your adventure. If something is not clear, feel free to ask customer support. You will be contacted as soon as possible. Safe travels!