Why Rose Gold Jewelry is so Popular in the Jewelry World?
Choosing a classic piece of jewelry to compliment your unique personality can be difficult. The yellow gold jewelry designs or white gold metal designs just may not send the perfect message for your elegant look. If these metal types just don't suit you, it may be time to go for a rose gold metal that can give you a new and fresh look.
Rose gold is an alloy made from a blend of gold, copper, and sometimes silver. The combination of all these metals changes the color of the final product and its karat. The most common rose gold alloy is 75 percent pure gold to 25 percent copper, which results in 18k rose gold. 
While gold is very soft, rose gold is highly durable. Rose gold is considered as the strongest metal alloy because of the presence of copper content. Jewelry experts recommend copper is one of the durable metals, so mixing it with the gold makes for a strong alloy that can withstand daily wear.
Why is rose gold jewelry so popular? 
Rose gold is a stunning medium between the classic white gold and the traditional yellow gold metal. Rose gold acts like a whole new jewelry metal choice for those looking for something unique. Rose gold has a romantic touch which jewelers have turned to their benefit using names like pink, rose, blush in jewelry world to attract people.
Many people prefer rose gold jewelry because of its attractive color. Rose gold represents love and romance. Its pink tone reminds the wearer of hearts. Rose gold is a perfect present for your someone special. The pink color also represents femininity, though rose gold jewelry designs are not reserved for just women and looks superb on men as well.
Rose gold metal means different to different people, so you can find your own real meaning in your rose gold jewelry. Despite its cost-effectiveness, rose gold has superior look that appeals to top jewelry designers, and their acceptance of rose gold metal in the fashion world has created an exceptional image of the alloy.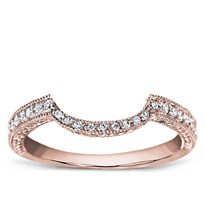 Versatile Rose Gold Jewelry
Rose gold jewelry perfectly matches with other colors and acts as a solid base metal for different colored gems. When pairing rose gold jewelry with outfits of different color combinations, you don't need to restrict yourself to pastels because dull and dark colors create a contrast.
Rose gold is affordable when compared to yellow gold or white gold. Yet, it provides long-lasting value as well as significance. When choosing a diamond jewelry, you can choose a more budget-friendly option. Tints present in diamonds don't appear as much with rose gold metal. 
Rose Gold Jewelry Care
Rose gold metal type does not tarnish. However, that does not mean it doesn't need regular cleaning to maintain its shine. If not maintained properly, rose gold metal will darken with age, and its pink color will begin to fade. 
Even with the right care, rose gold jewelry will dull after years of wear. However, this is not an indication of negligence! Rather, the copper present in the rose gold alloy eventually darkens over extended exposure to oxygen. 
You need to clean your rose gold jewelry with a soft toothbrush and mild soap. It has no other special care needs.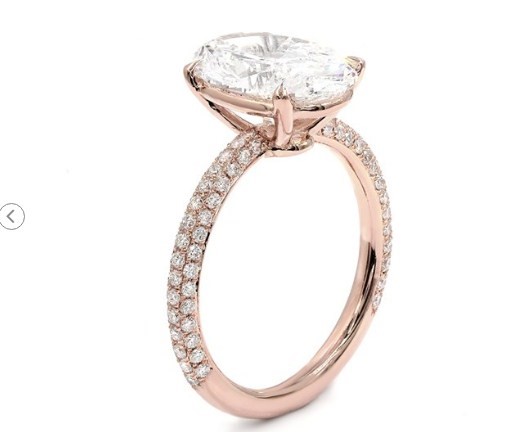 Combine Yellow, White and Rose Gold Metals
Rose gold complements both white and yellow metals to provide a modern metal look. When combined together, yellow and rose gold metals bring out each other's brightest tones. Also, white and rose gold metals are perfect for professional and casual looks, as the blue notes of white metal turns rose gold's shine more subtle. Blend all three metals to create an exceptional jewelry design. Because rose gold looks amazing with every metal, you can wear it with anything in your jewelry box to create a beautiful look.
Final thoughts
Rose gold jewelry is a favorite amongst fashion lovers. Rose gold is a hot trend that can be seen in everything from bridal dresses to airport outfits. So, if you want to stand out in the crowd, choose rose gold jewelry designs to make a bold fashion statement.