Welcome To Our Annual Holiday Gift Guide

Here is our yearly Holiday Gift Guide! Enjoy! We've compiled another list of gift suggestions for your loved ones below. Each brand link is also provided below; feel free to visit their website to view all of their unique merchandise.
Let's start! Here we have an awesome Apple Watch Jewelry Accessories from WITHit: BAND CANDY CHARMS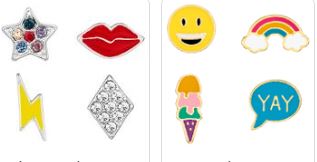 You can easily mix and match and bling out your Apple watch band with these cute fashion accessory Band Candy Charms.
These adorable little charms easily pop into the holes on our specially designed, smooth, keeperless Apple Watch bands to boost your device's fun and personality. Get smiling with colorful star, electric thunderbolt, and lovable lips, a fun smiley face, joyful rainbow, "yay" speech bubble, and a tiny, yummy ice cream cone and many other cool charms. Available on WITHit website 

Withit Band Candy Textured Silicone Strap for Apple Watch
Bling out your Apple Band Candy Silicone Strap with your cute Candy Band Charms/ Sparkle Sliders.
This comfortable, textured silicone strap is designed for Band Candy sliders, for stunning accents of glitz and shine that you can add to your Apple Watch.
Want some sparkle? Add a slider with genuine crystals. Want something more refined?
Try a textured gold tone. Pure is a palette of brilliant white, an excellent canvas for whichever sliders you want to add. Available on WITHit website 

Vornado Alchemy Lucerna 2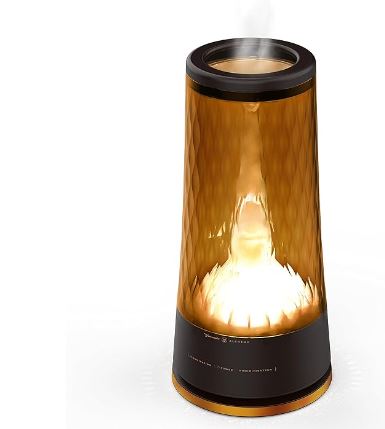 Vornado's new ultrasonic humidifier, the Alchemy Lucerna 2, redefines how we think about humidifiers. Anyone who cares about the intersection between health and style would love to receive the Lucerna 2 this holiday season. This efficient humidifier offers FDA-recommended cool mist, which can help shrink swelling in nasal passages, making breathing easier during cough and cold season. The Lucerna 2 is the ultimate example of form and function.
The modern design will fit any décor with style and sophistication, while it also is an ultrasonic cool mist humidifier that is perfect for the cold/dry fall and winter months.
The Lucerna 2 creates a majestic display of mist and light, unlike any other humidifier. At 24 hours of runtime on low and 12 hours on high, the Lucerna 2's 1-gallon water tank has the endurance to maintain a comfortable environment.  Available on Amazon
Facebook| Twitter | Instagram | Pinterest|

Vornado's VHEAT Vintage Metal Heater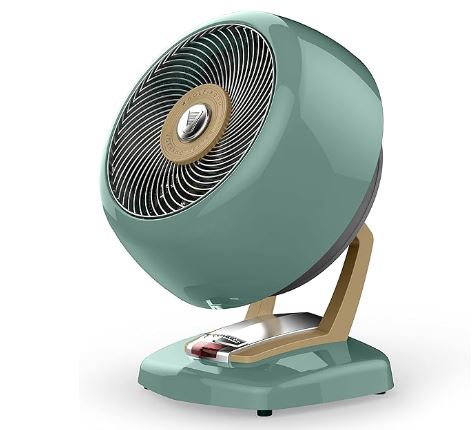 If you want your heat with some vintage style, Vornado's VHEAT line is what you are looking for!
The VHEAT heaters provide gentle vortex air circulation heat for a small to medium-sized room. But what differentiates it from any other heater is the classic metal design inspired by the original Vornado fan from 1945.
It offers all of the safety features you have come to rely on from Vornado but with a sense of style that will fit any home décor.
HEAT EFFICIENTLY — Set your comfort with 2 heat settings (Low/750W, High/1500W) and an adjustable thermostat to tailor heat output and energy consumption.
HEAT SAFELY — Advanced safety features include tip-over protection and an automatic safety shut-off system for worry-free use. Available on Amazon
Facebook| Twitter | Instagram | Pinterest|

Steamfast Nomad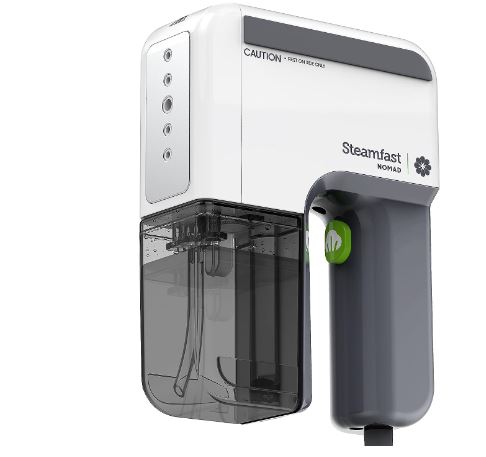 This holiday season, give the travel bug on your list the perfect garment steamer that fits in your luggage, the  Steamfast Nomad.
Don't let Nomad's compact size fool you into thinking it isn't rich in features. A 7.5-foot power cord, an on-demand steam button, an automatic shutoff, and a removable water tank all combine to make Nomad the perfect travel companion.
Nomad is the slimmest garment steamer you can buy – packing 800 Watts of steam power into a compact shape that fits easily into your luggage. No space is wasted with its flat, rectangular design, which also adds durability while traveling.
It is more effective and gentler on fabrics than ironing for chemical-free garment care using the power of steam. With a 30 second heat up time and 10 minutes of steam time, you will be ready to hit the town, wrinkle-free in no time! Available on Steamfast.com , and on Amazon

Women's Faux-Fur-Trim Hooded Puffer Coat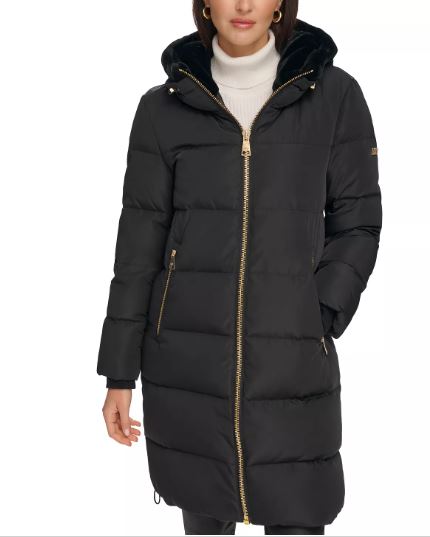 Cozy up to this stylish DKNY puffer coat designed with knit cuffs for extra protection and finished with gorgeous faux-fur trim.
Imported
Stand collar with attached hood and attached faux-fur trim; front zipper closure with snap overlay
Water-resistant
Two side pockets
Long sleeves with knit cuffs for added protection.
Lined
Shell, lining & faux fur: polyester; fill: duck down, feathers; knit trim: polyester, spandex
Machine wash Available on Macy's
Facebook| Twitter | Instagram | Pinterest|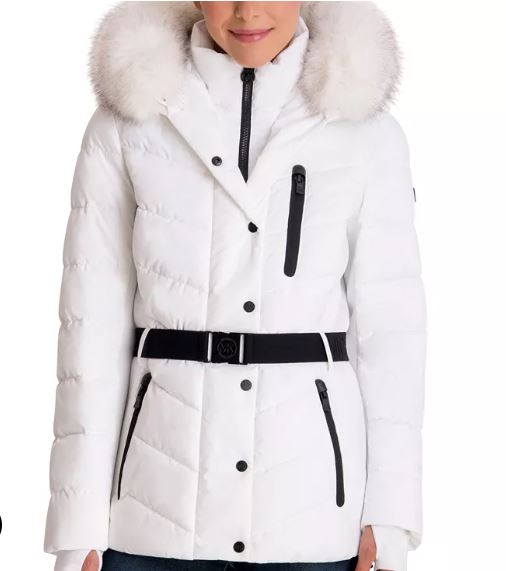 The most-flattering way to rock the puffer coat. Michael Kors' modernized style is strategically cinched with a belt and finished with luxe faux-fur trim. Approx. length: 28″ from center back to hem
Stand collar with attached removable hood and removable faux-fur trim; front zipper closure with snap overlay
Matte black hardware; belted.One chest zipper pocket; two side zipper pockets. Water resistant, Lined Shell, lining and fill: polyester: faux-fur face: modacrylic; faux fur back: polyester; knit trim: polyester/spandex
Machine wash Available at Macy's
Facebook| Twitter | Instagram | Pinterest|

Lugz Women's Drifter Ripstop Boot