👶Toddler proofing must haves for every family 👪
Howdy everyone, I just wanted to inform you that I was not compensated for this post. However, I did receive a product from the company below and the opinions expressed in this post are 100% my own. I am disclosing this in accordance with the FTC guidelines.
Childproofing your home is essential to keeping your baby safe. In your home you would want to think of every area to address: the nursery, bathroom, kitchen, blinds, sockets, all cabinets, let's just say any area of your house that poses a threat to your baby.
Protecting your children should be the first thing on your list and learning what products are suitable in helping you achieve that can help prevent an injury and may even save a life. So, today I want to share with you a few child proofing products from the company Dreambaby.com.
Here we have a Dreambaby  Retractable Safety Gate: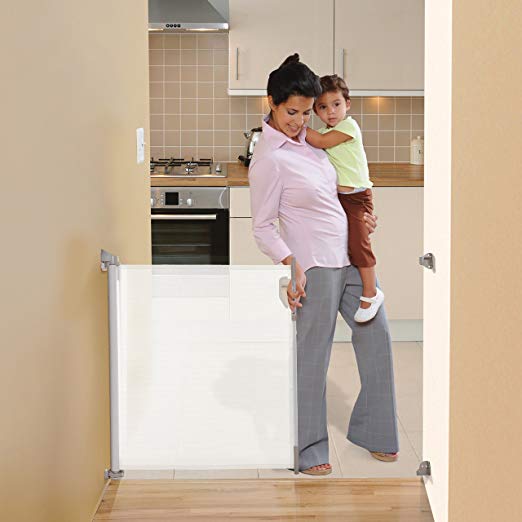 This is a prefect gate for any area of your home, no matter where you place it indoors or outdoors it's sure to keep your baby safe. Dreambaby® created the Retractable Indoor/Outdoor Gate to bring indoor security to both inside and outside of your home. Life doesn't just exist in one spot, so your security gate doesn't have to, either. This clever hardware mounted gate includes two sets of fittings allowing you to easily move your Retractable Gate from one location to another. The Clip On/Clip Off system makes the gate easy to remove and reposition into a second set of fittings in a different location. The gate is fully operational with just one hand, ideal for times when you've got your hands full but need to move about your home. Once open, the gate retracts completely out of the way for quick and easy pass through. Since the entire gate retracts when open, there are no bottom bases or bars to get in your way, minimizing tripping hazards. All around, the Dreambaby® Retractable Indoor/Outdoor Gate is a simple way to keep your family safer. With the included installations template and instructions, keeping your home safer is simple. First identify the best location for your gate based on measurements and structure and select the template that suits your chosen gate position. Spacers (sold separately) required to accommodate baseboards/skirting boards. Locate the frame/stud and overlay hook and bracket templates and install into place. Click the gate into the brackets, and you're ready to use your new Dreambaby® Retractable Gate. It's perfect for fitting inside of doorframes, hallways, and other spaces up to 55 inches wide or 140 centimeters. Moms and Dad can now move around with ease without worry about the little.

Here we have another great product Adhesive Magnetic locks: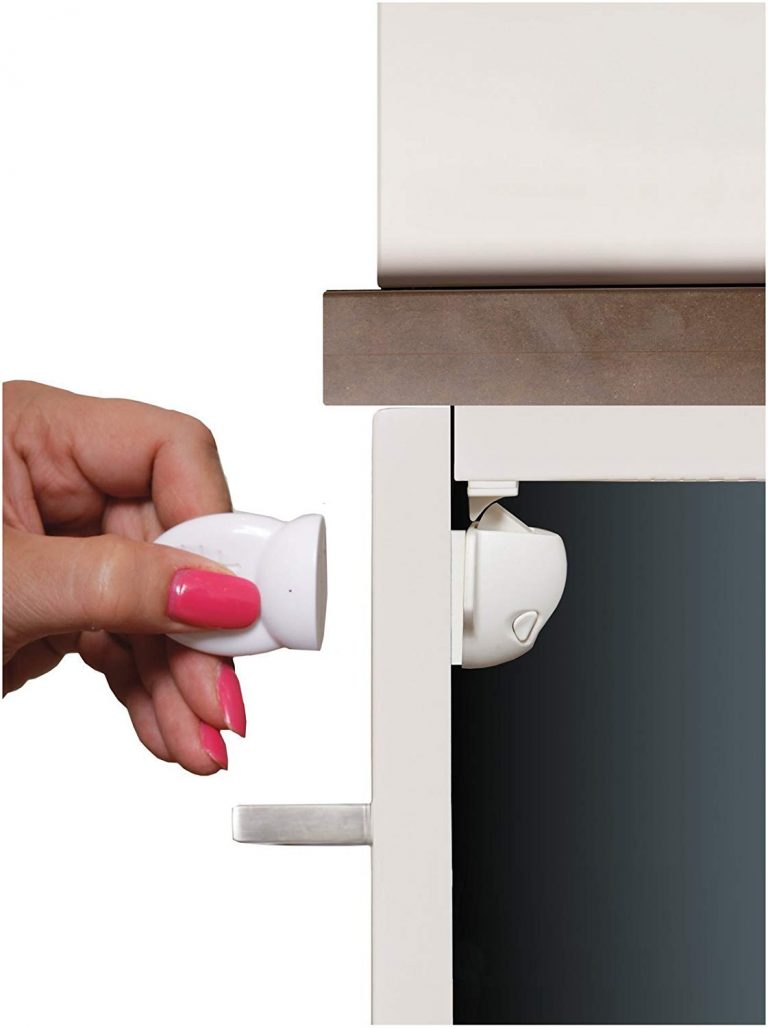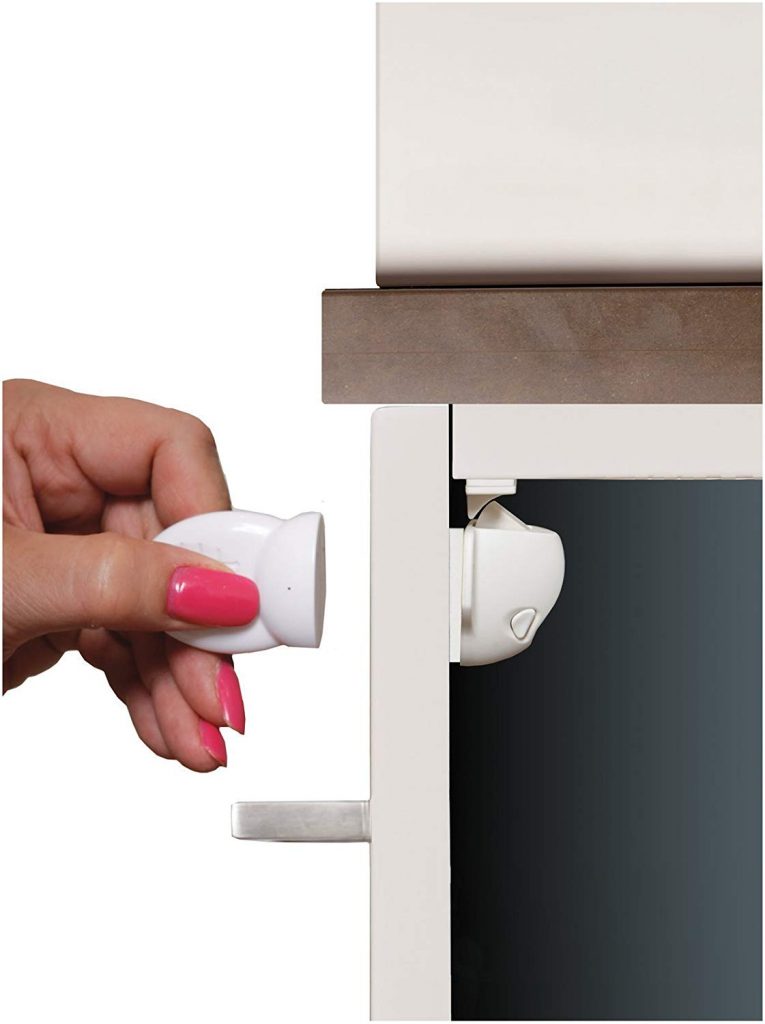 The Dreambaby Adhesive Mag Lock is one of the best safety items available. The lock is hidden and therefore will not tempt children to try and open, which protects even the most delicate or dangerous products from reaching little hands. If your little one is in that waking stage get ready he or she will head to every cabinet they see trying to open to see what's inside. With these easy to use great supportive magnetic locks you won't have to worry about that area anymore. You see, these locks can can only be released with the powerful Magnetic Key. They're just right for cupboards, drawers, and any lower cabinet within child's reach. It's a self-locking device for added security, however the convenient disengaging clip means door can remain unlocked when necessary. You have the option to either screw them in to your cabinets or use the adhesive just follow your instructions for all installation.

Dreambaby Stroll Away Over-the-Door Stroller Holder: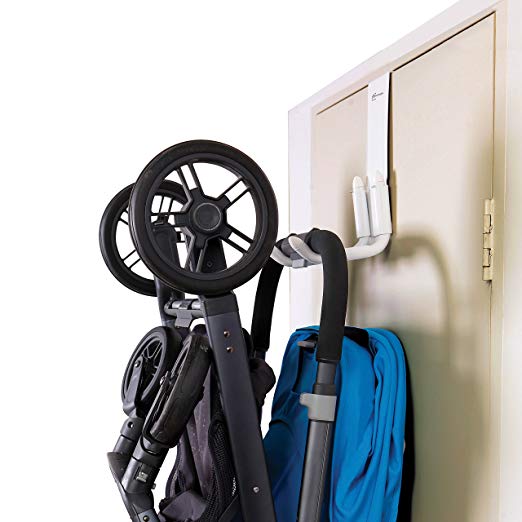 Have you always wondered where you could place your stroller without it just laying around the house? I know for me we use to have ours folding by the door and I swear I don't know how many times I had to tell my oldest to leave it alone.  Well this Patented StrollAway is an ingenious device for storing prams and strollers. It allows you to fold up your stroller and keep it out of reach No mounting necessary, it's very simple to use it simply slips onto the door. Then you position the arms into place where you want them. Many parents don't realize that strollers can be a household hazard when not securely stored. Use the StrollAway for extra safety so that no child can trip, fall, or climb on the stroller. The Dreambaby StrollAway fits most strollers and the 50lb capacity allows it to hold even heavy strollers.

Now here is another great product for when your little one becomes older enough to start the potty-training stage, wash their hands or need a little help getting into bed. Bathroom Step Stool: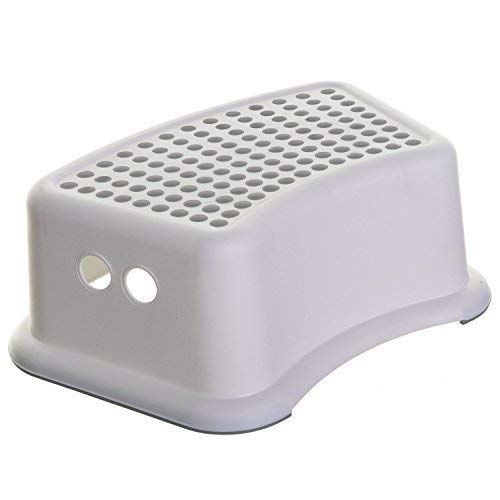 Now they can do all of that and more with ease because of this Multi-Purpose Step Stool. The Bathroom Step Stool  will provide your children a sense of independence by enabling them to reach areas that are still just a bit too high. With the non-slip base and sure grip top, it's perfect for nearly any location and floor surface. The Step Stool in contoured to fit around toilet bases but is also perfect to help reach the sink and many other places. It's easy to clean and can be wiped down with a warm wash cloth. There are so many great benefits about this awesome step stool like: the surface features 117 rubber dots for maximum slip resistance, the base features a rubber lining so it can be used on any floor surface without slipping, holds up to 175 lbs and measures 12″ wide, 7″ deep, and 5″ tall, and is available in Aqua or Gray.

Pouch Pal: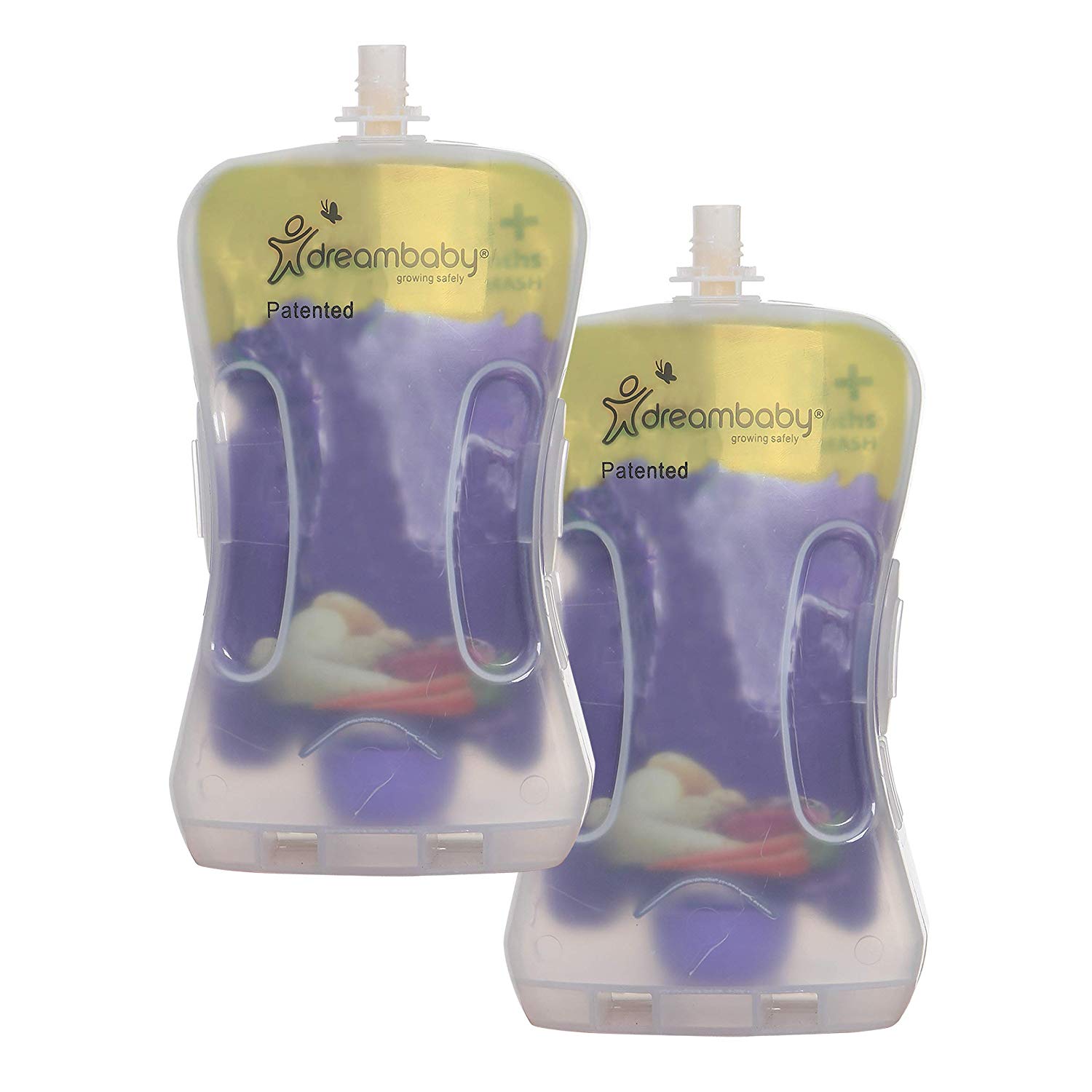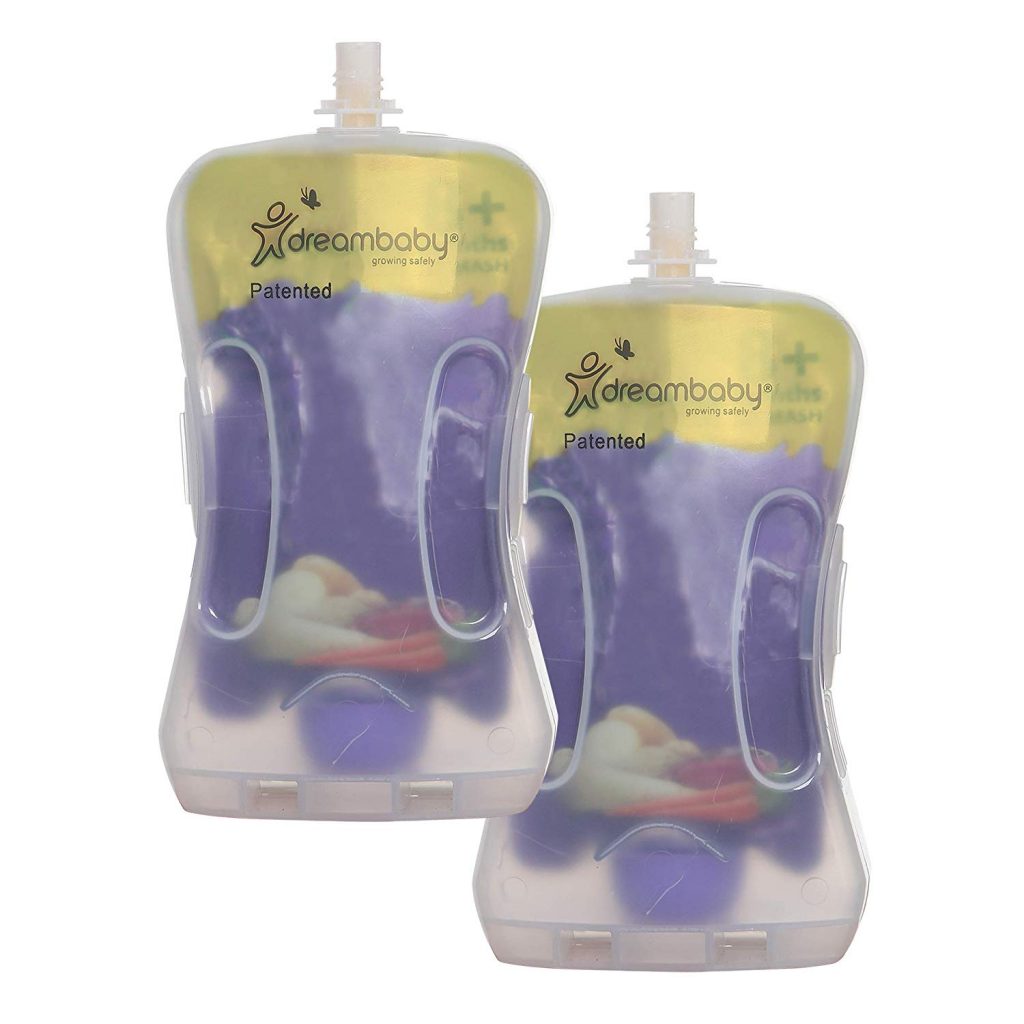 Dreambaby Pouch Pal helps prevent squeezy messes by creating a solid food pouch holder. It's a comfortable size for little hands and the patented technology ensures pouch does not collapse causing wasted food. It fits most food pouches.
I cannot wait until Aria is old enough for us to use each one of these baby proofing products from Dreambaby, she's only 5 months now. Knowing that I have one of the best baby proofing brands on hand will surely ease my mind as a parent and yes, each product is Parent Approved!
You can visit Dreambaby.com to see all of these wonderful products and much more, their  array of products will definitely assist in keeping your baby/toddler safe.
Don't forget to follow them via Facebook | Twitter | Instagram .