Satisfy Your Shopping Spree In Popular Markets In Sharjah
Sharjah is the third most important and densely populated city in the United Arab Emirates, after Abu Dhabi and Dubai. It is the capital city of the Emirate of Sharjah and it is now branded as a healthy city by the WHO. This city is also the cultural capital of the UAE and it has a rich historical heritage for many centuries. Thus, it is a popular tourist destination, with plenty of attractions and many shopping centers all over this city.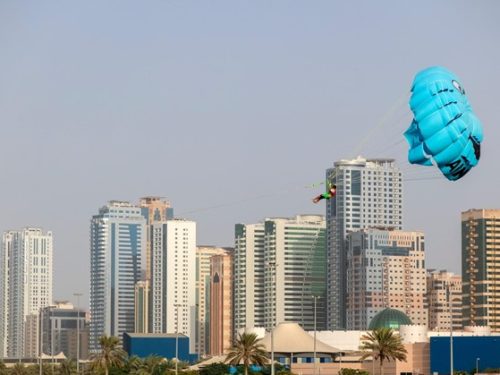 Image Resource: unsplash.com
How to reach Sharjah
People can board flights to reach Sharjah International Airport from their home cities. Air Arabia, IndiGo Airlines, Emirates, Etihad Airways, Air India, and Qatar Airways are the prime ones among 23 airlines that operate regular international flights between Sharjah and other cities in the countries of the Middle East, Africa, Asia, and Europe. If there is not any direct flight available to Sharjah, travelers can land in Abu Dhabi or Dubai and then proceed to Sharjah Airport by taking domestic flights. 
Geographical location of Sharjah
Sharjah is a coastal city on the western side of the United Arab Emirates, on the bank of the Persian Gulf. Though it is situated in the desert region, Sharjah is rich in natural flora and fauna with many wild plants, animals, birds, and reptiles. The Arabian Wildlife Center in this city houses more than 100 species of wild creatures. Sharjah National Park also covers a huge area and features different types of plants. Al Qasba Canal passes for 1 Km through this city and a large part of the city is developed along this waterfront. Al Majaz Waterfront is an extension of a park that is further artificially beautified with water fountains, mini-golf course, and other features.
Where to stay in Sharjah
Al Mamzar Open Beach is a popular place where multiple luxury hotels are available for tourists. The beach overlooking the Persian Gulf is preferred by many tourists for staying during their vacations in Sharjah. Some people like to stay in hotels that are close to the airport, to make traveling to and from the airport easier. Luxury hotels by Al Corniche Beach are also chosen for accommodation by many tourists. All these hotels are provided with the essential amenities, for ensuring the comfort of their guests.
Markets to shop in Sharjah
Sharjah is known as the favorite place for shopaholics, as all types of commodities are available here at reasonable prices. There are many traditional souks or marketplaces and modern shopping malls in this city that can satisfy these people with high-quality items. 
Al Jubail Souq – This marketplace in Corniche Street is a prime location to buy meat, fish, lamb, and all food products needed for cooking non-vegetarian dishes of this region.  It remains open from 6.30 am to 10.30 pm.
Al Arsah Souk – This market is located in the city centre of Sharjah and remains open from 9 am to 9 pm on all days. Different medicinal herbs, traditional garments, and jewelry are offered for sale at the cheapest prices at this souq. 
Central Souq – This market has 600 stores in its two wings, where people can buy fashionable garments, carpets, perfumes, and cosmetic products. It is also called Souq Al Markazi or Blue Souq, located in King Faisal Road. It remains open from 10 am to 10.30 pm, selling many essential items in the wholesale mode.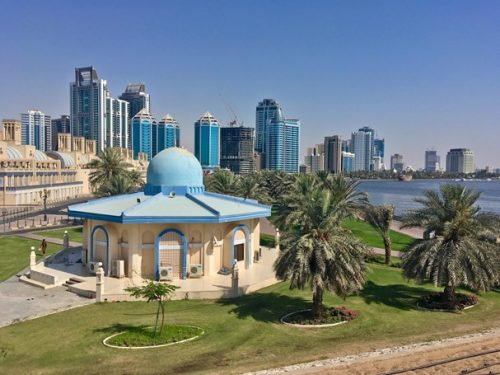 Image Resource: unsplash.com
Al Juma Souq – This marketplace in Al Dhaid Masafi Road is famous for selling unique antique items at affordable rates. Buyers love the clean and healthy environment of this market, selling carpets, souvenirs, and rare antiques from morning till night.
Al Wasl Souq – People flock here to buy oriental-styled garments and local handicraft items, without paying any extra tax on these commodities. There are numerous shops here, selling goods throughout the day.
Mega Mall – This shopping mall is one of the best of its kind all over the world, housing 150 shops from all leading brands on four floors of this complex. There are also five anchor stores, a family entertainment centre, and seven grand cinema screens. It is located in Istiqlal Street, close to the Immigration Office in Sharjah. 
Sahara Center – This modern shopping mall in Al Nahda Street is famous for selling furnishing products, home décor items, and electronic gadgets. It also houses an upscale movie hall, a few multi-cuisine restaurants, and boutique spas.
Tourists also visit Safeer Mall, City Center Mall, Ansar Mall, Computer Street, Fruit and Vegetable Souq, Saqr Souq, and Al Bahar Souk to fulfill their passion for shopping.