Prepared for Plumbing 5 Tools Every Homeowner Should Have in Their Kits
Depending on the type of home repair projects a homeowner can handle, their definition of what a "basic toolbox" should have may differ. There could be a couple of dozen pieces of tools that may look exactly the same to an untrained eye or just a few pieces for an obvious beginner.
To make the best choice, it's ideal to break down all these basic tools according to task. Is it for electrical use? Plumbing? Drywall? Painting? Consider all the possible types of simple repair work your home may need. Some plumbing problems occur when you least expect them, so it always pays to be prepared.
While waiting for the pros to handle any emergency plumbing issues you may have in your Salt Lake City home, it's better to have the necessary tools in your kit so you can give your plumbing system the necessary "first aid." These are the highly recommended tools you should have on hand for some basic plumbing work.
Plunger
Even if you're not exactly a handyman, this tool is an absolute must-have. You need to have at least one in your home, as this can help you solve different types of clogging issues fast and easy, whether it's in your showers, tubs, sinks or toilets.
If possible, try to get two types of plungers: a flange-shaped one exclusively for your toilets and a bell-shaped one for all the other drains. They're also very cheap, so make sure to have one ready in your home, so you can save yourself from unnecessary plumbing-related expenses.
Basin Wrench
Another very affordable tool, a basin wrench or a sink wrench is used to loosen and tighten the nuts that keep your sink faucets in place. This is used for areas in your plumbing system that would be difficult or impossible for regular wrenches to reach. Its long shaft and a swiveling shaw allow it to do this task that no other plumbing tools can.
Pipe Wrench
These wrenches are known for their heavy and large sizes. While there are various types available, they are mainly used for tightening and loosening nuts, fittings, and threaded pipes.
For this type of tool, it's also recommended to get two models: a 10-inch one and a 14-inch one. One is used for turning, while the other is for holding and gripping.
Plumbing Tape
This is another must-have, whether you're replacing a broken shower head or putting pipes back together again. Also known as a Teflon tape, this has a non-sticky material that will help you seal pipe threads completely when you have a threaded connection to avoid any water leakage. It's cheap and won't take up much space in your toolbox.
Hand Auger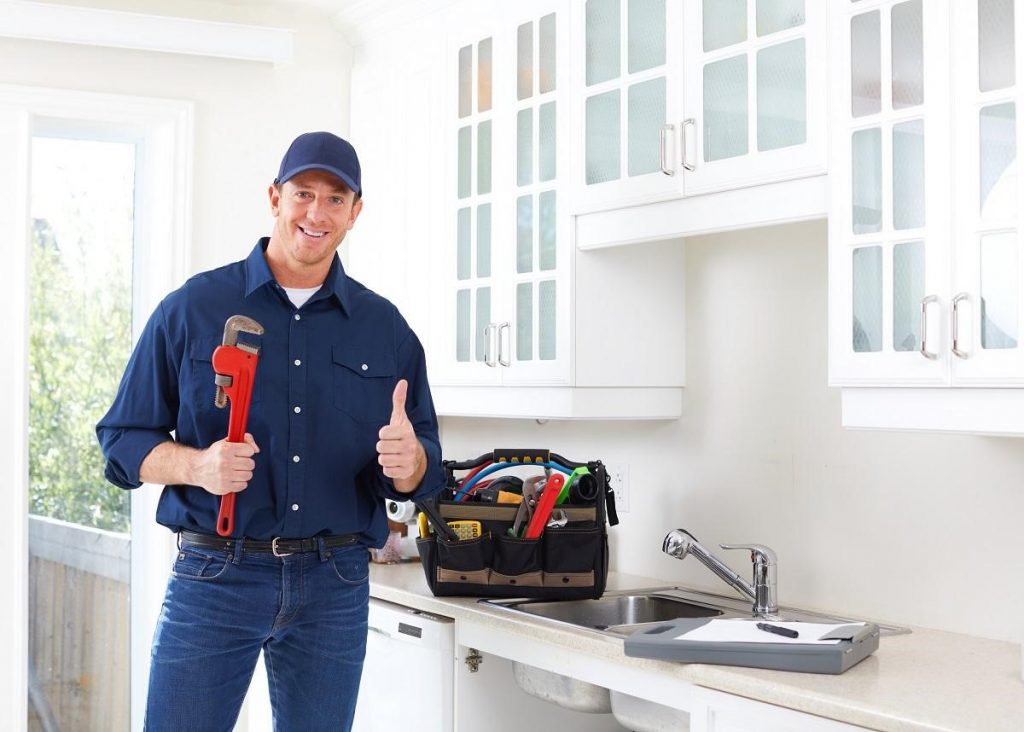 This is a good "first-aid tool" before your plumber comes every time you experience a clogged sink or shower. Use this tool to remove any clog that prevents your system from draining properly. With your hand crank, you'll be able to extend its metal wire down the drain to break up the clog and pull it out.
While these five basic tools will be handy in addressing easy plumbing repairs, you may have to add a few more if you think you can handle more advanced plumbing work. But for bigger issues, don't hesitate to call a pro.