Playing Online Games on Plays.org is Fun and Educational
I enjoy doing puzzles during my free time; it's a great way to keep my brain functioning and my spelling intact!
So, when I found this online site called Plays.org, I was excited to see all the games they had for not just me but for the kids to enjoy safely too!
In recent years, online gaming has become a multi-billion-dollar industry, with new video games being created every year, if not every month!
My kids and I are always looking for ways to unwind after a long day at work or school. Especially after being cooped up in the house for two years.
Mental health is essential, and online gaming enhances people's mental health by suppressing unpleasant thoughts if you ask me. It allows you to have some fun while refocusing those thoughts.
Plays.org has allowed us to release, relax, and enjoy some of their fun games with ease…and again, it's safe!
If you're not familiar with Plays.org let me share some details. Plays.org is a website with various cool/fun games; you don't have to pay to play and get full-length games, which is fantastic; It's been a true pleasure playing online games at Plays.org website. I can state that my children and I visit this site daily to play various games and no interruptions or ads to get in the way.
I found my favorite game so far to be the Word Search game! I think I have fallen in love with this game!!! I'm always doing word puzzles in my book; now, I can play online even on my cellphone before going to sleep. LOL! Even with the youngsters, I only give them one hour after they finish their homework to play on the Plays.org website!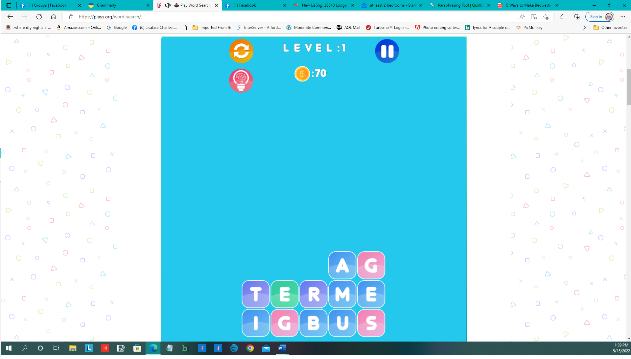 I played Word Search for about an hour, and I truly enjoyed it! I found so many words and so did my husband who also wanted to play the game. The website Plays.org contains a variety of online category games that will appeal to everyone, actually over 2,000 different free and fun online games which can quickly be played from the browser. I mean everything from A to Z online games…I even noticed a Zombie game that I can't wait to play…and guess what? You can even play one of their free online two-player arcade video games with your buddy.
We've now played over eight games so far on Plays.org, and one thing that stands out to us is that there are no interruptions. Most websites nowadays have ads that pops up right in the middle of the game…. not Plays.org!
The kids found so many fun games, games like PAC-RAT,  SWAT vs Zombies Game: Fighting Survival Game, 
Play Ball Puzzle Game Online—->this one was a little hard for the kids so we found another one. Since they love to skateboard we tried the Play Free Online Skateboard Games; Mr. Bean Bean Skidding: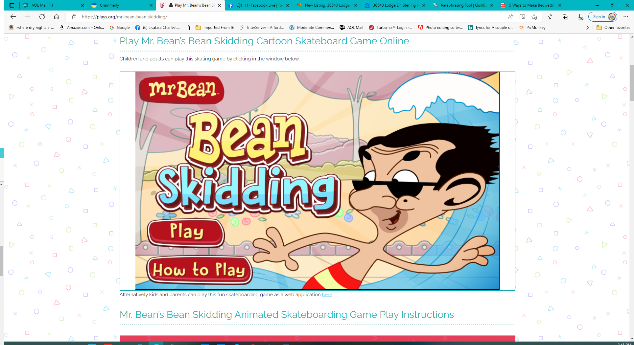 Tap the screen or use your mouse's left click button to move. This was so funny because the kids kept crashing and they only got a few baskets..lol It was fun seeing the kids come together to play!!
Swipe up or down to move vertically.
Collect foods to score points.
Next, we went on to play my daughters favorite: Play Doc McStuffins Doc's World Game Online.  When that girl saw this pop up on the screen she SCREAMED!! OMG Doc's World Mc Stuffins mom!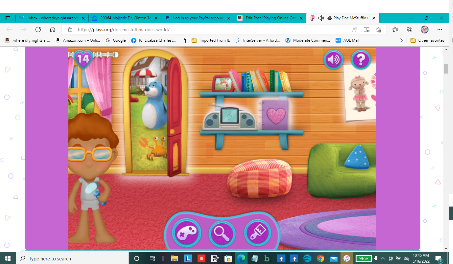 Starting the Game
Select the arrow button on the bottom right corner of the welcome screen to begin.
Select the speaker button on the top right corner to turn the audio on and off.
We recommend leaving the audio on as Doc's voiceover acts as the game's guide.
The game does provide a tutorial button (shown with a question mark) that lets you see the instructions if you turn off the sound.
Your web browser automatically saves your game progress. Game Controls: Desktop
Left click with your mouse to select and navigate.
Touchscreen devices
Tap on the screen with your fingers to select and navigate.
Game Play
Edit your player character
Open the character editor by selecting the player character to the left:
Edit your character
Physical appearance
Gender (2 options)
Hair style (7 options for boys, 8 options for girls)
Hair color (6 options)
Skin tone (6 options)
Facial features
Eye color (4 options)
Nose shape (3 options)
Mouth shape (4 options)
Clothing, Hats, Glasses, Clothing, Badge
Next, you can Navigating the clinic: On the left side are the following: Door to the garden, the player character, on the center are the following: Bookshelf, Couch, Beanbag, Pictures, Side table.
On the right side are the following: Clinic door, Tool box, Aquarium, and Reception desk.
The object of the game is to become an intern at Doc McStuffin's clinic for toys. Help Doc find and treat toy patients in the yard.
Heal all the toys in the yard.
Win Happy Hearts from every patient.
Use your Happy Hearts to earn more outfits and decorate your clinic. It's a simple but yet fun game to keep your kids entertained!
Aria even racked up a few Happy Hearts! Happy Hearts are the game's currency. You start off with 10 happy hearts, enough to buy an outfit. You can use your happy hearts to buy more outfits and accessories and decorate your clinic.
You earn happy hearts by helping the patients. You can also sometimes find happy hearts around the garden. Move to the desk to spend your Happy Hearts on items for your character or clinic.
But on hold, there's even a Music player! The music player can be found on a shelf near the door, beside the Book of Boo Boos. In the music player are 7 songs from the show. At the start of the game, only 3 songs are unlocked. Unlock the other songs by buying them with Happy Hearts. Select the play button to listen to the song.
This girl could play this game for hours, and she enjoys the music player area. Before long Aria was playing on her own and didn't want to get off when the time came.  To see how this game is animated is truly remarkable, it has that realistic look to its platform that all kids would enjoy! Plus, the animated voices really make the games fun.
Another one of my favorite games to play on their website is the Scooby Doo Games:  Be Cool Scooby Doo Its Dark Out There Monster Cave Game
Its a very easy game to play,  you have to stop the villains by poking them by the lights of their eyes.
Just click or tap at a pair of eyes to poke them but be careful not to poke Scooby and crew. Poke as many as you can before Mystery Inc. gets scared off. The gang runs away when any of the villains tries to attack them. The cues for this happening are subtle. Be very aware. This can happen very fast. Poke as many villain eyes as fast as you can to avoid this.
I enjoy looking at the 'New Games' tab because I'm constantly looking for new games to play!  There are hundreds of games on the site, as well as a variety of game genres at the bottom of the page, such as alphabet, Barbie, Word Search., Arcades, Dress-up, and much more for all ages.
The most important feature of Plays.org is that it is easy to use and is not only entertaining but also educational. It is also wonderful at helping youngsters with motor skills, team building, and eye and hand coordination!
So, if you want to have some fun playing some online games, I recommend checking out the Plays.org website; you won't be disappointed!!