Top 6 best luxury cars in the world
Luxury cars are always loved by business people, artists, athletes, politicians… Not all people who ride this type of car like to show off their wealth, or show their class, but sometimes it's just the satisfaction of personal preferences, a way of enjoying life. The core value of luxury cars is not a means of transportation, but a symbol of social status. If you want to "show off" your wealth and class but don't know which car to choose, join Gumball 3000, where you can find all the most luxurious cars according to the list below.
Mercedes Maybach GLS 600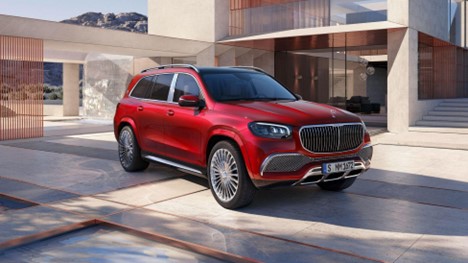 The Mercedes Maybach GLS600 is a model that is expected to set a new standard for luxury SUVs. The car interior is the space of a first-class personal jet. Under the bonnet isn't a V12, but a 4.8L Biturbo V8 hybrid that puts out up to 550 horsepower and 538 pound-feet of torque.
BMW M760i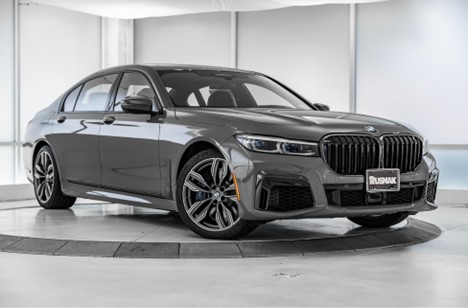 This model is the perfect combination of luxury and sport. BMW M760i owns a 6.6L twin-turbo V12 engine, for a capacity of 577 horsepower and 627 lb-ft of torque. The car is capable of accelerating to 97 km / h in 3.7 seconds and reaching a maximum speed of 250 km / h (with an electronic limit). This super luxury car is equipped with the most modern technologies, such as intelligent cruise control, gesture control…
Rolls-Royce Phantom EWB 
This is a model that shows that anything is possible. You can ask to paint it black, blue, beige, or neon pink. Vehicles equipped with a 6.75L V12 engine capacity of 563 horsepower and 664 lb-ft of torque. However, the performance feature is probably the least talked about thing when it comes to this model because most car owners do not directly drive.
Bugatti Chiron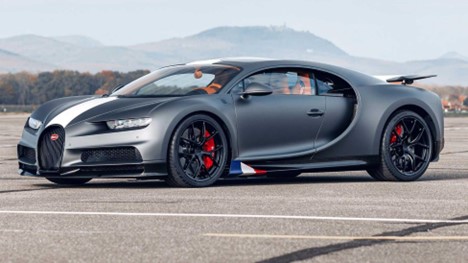 The Bugatti Chiron is the perfect combination of top-notch engineering with luxurious equipment. Under the bonnet is an 8.0-liter W16 engine with four turbochargers, producing 1,479 horsepower and 1,180 pound-feet of torque. The car is capable of accelerating to 97 km / h in just 2.4 seconds and reaching a maximum speed of 420 km / h. The French supercar company uses the most unique and high-quality leather and materials to make the Chiron's interior.
Rolls-Royce Cullinan Black Badge – 382.000 USD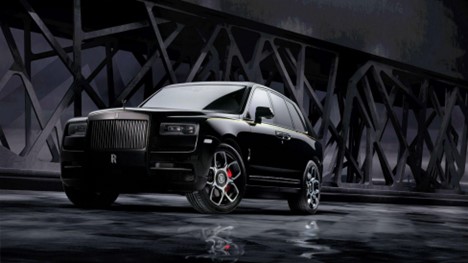 It's a controversial car, but either way, it's extremely eye-catching wherever it appears. It would not be an exaggeration to say that this is the most luxurious SUV in the world. Under the hood there is a 6.8-liter V12 with 592 hp and 664 lb-ft of torque.
The company has a color palette with more than 44,000 different options, so as long as you have money, you can choose any paint color you want. Inside the car is an extremely luxurious and flashy space. It takes engineers and artisans more than 900 hours to complete a car.
Bentley Flying Spur – $214,600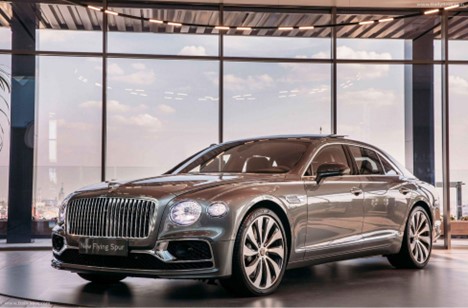 Bentley Flying Spur meets three elements: speed, power, and luxury. The car is equipped with a 6.0L twin-turbo V12 engine with 626 horsepower and 663 lb-ft of torque. The car is capable of accelerating to 97 km / h in just 3.7 seconds, before reaching a maximum speed of 333 km / h. With the Mulliner personalization package, you can customize your vehicle's equipment to your liking; special paint colors, leather upholstery on request, different rims…; even lengthening the wheelbase.
Hopefully, the above information will help you in your journey to find and pursue your passion for luxury cars.