PLAY Fun Cooking Games With Family & Friends Via CulinarySchools.Org!
If you're looking for a way to spend more time with the kids in the kitchen preparing meals for them, this post will show you how to do it with lots of fun.
Food is the key to everyone's heart and an excellent way to bond with the entire family. My family and I love to cook, and we always cook something fun in the kitchen; we will try out any recipe, and yes, many dishes taste good, and some are….mmm let's say we didn't cook that recipe again…LOL!
One thing for sure: if your kids are like mine, they too love to play- pretend cooking if they have a play pretend kitchen set. So, when I came across the site CulinarySchools.Org, I knew they would want to play a few of their cooking games. After all, who wouldn't want to play a few cool/ fun/ cooking online games?
Now listen culinaryschools.org/ is a website offering fun, educational, entertaining, culinary-related online games for kids. We had a great time playing these games with the kids, and my husband and I found each game perfect for both kids' ages. The games encourage creative thinking, strategic planning, organizational & learning skills, and much more! 
Here are a few of the culinaryschools.org/kids-games we tried first: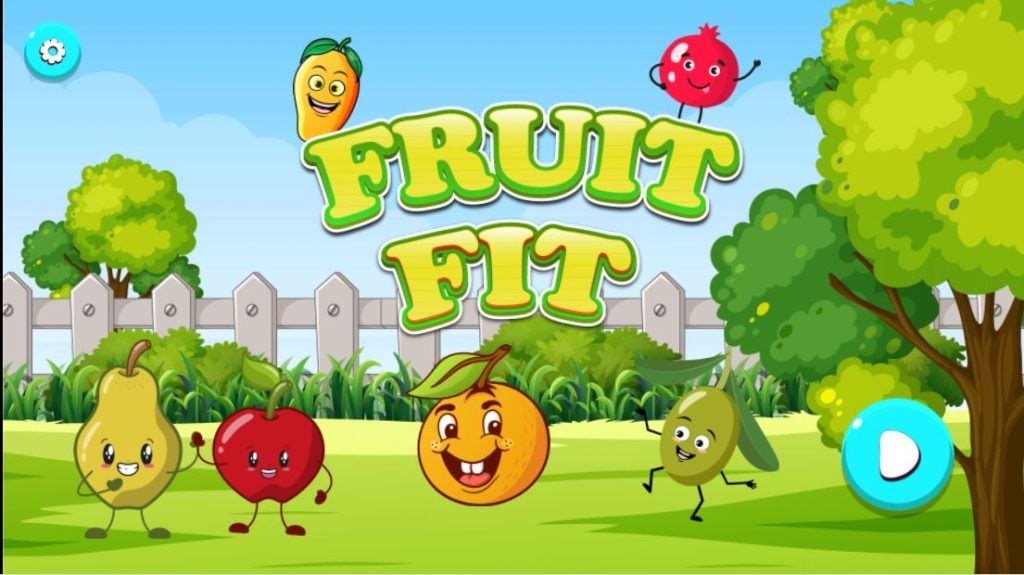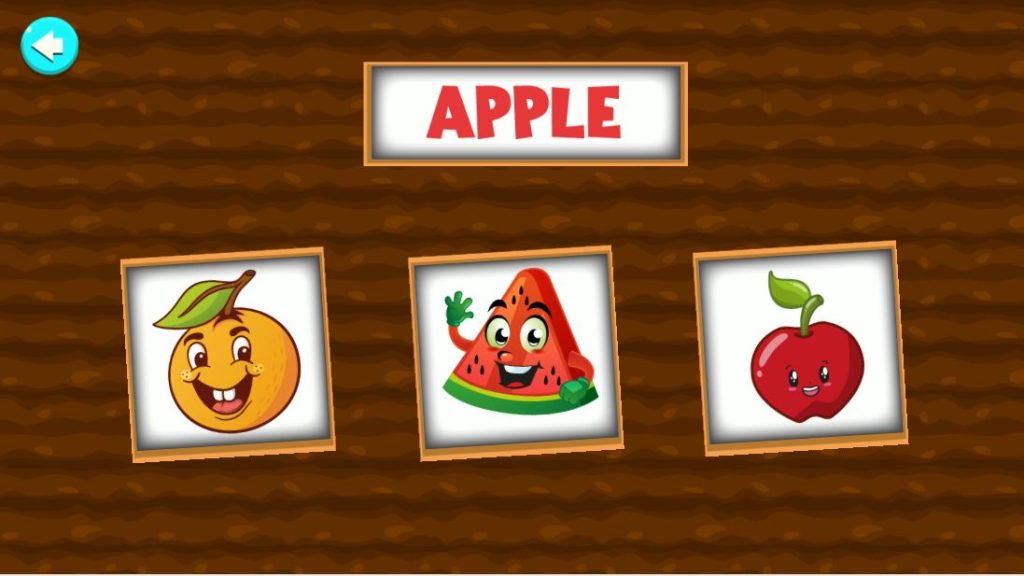 I like that when she got a correct answer to identifying some fruit, a cute display banner showed up saying "WOOOHOOO" Congratulations"! Boy she was tickled every time she saw that display show up and yes, she enjoyed the music also! She played the game for a while and might I say it was so easy for her to continue playing all by herself.
Players can view drawings of fruits with their names next to them and then test how well they absorbed the information by playing the quiz portion of the game.
Next, we tried something a little more challenging Guess The Food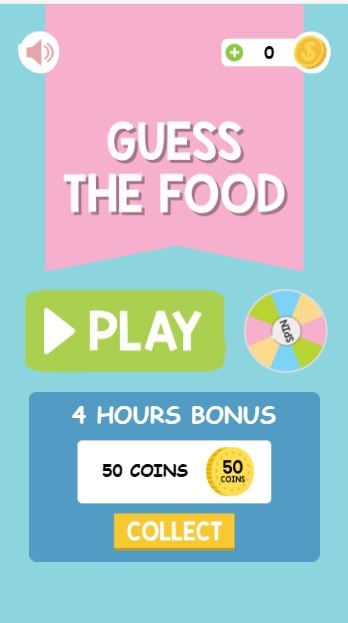 Guess the Food is a simple spelling game where kids are given letter tiles to place in the correct order from left to right to spell the food pictured above. This game was perfect for Jada since she is six and in school, she is somewhat familiar with spelling and of course she's familiar with identifying and cooking certain foods like pizza with me in the kitchen. So, when I saw this game, I told her she would do well at spelling out each food.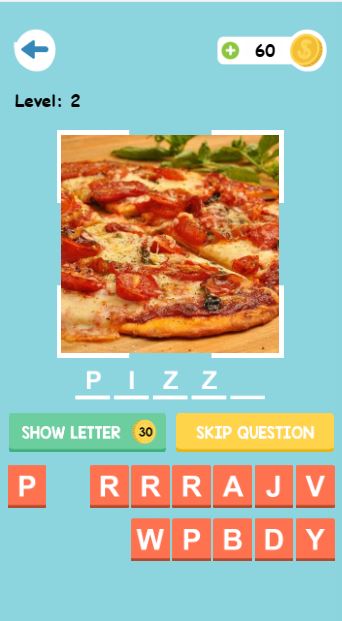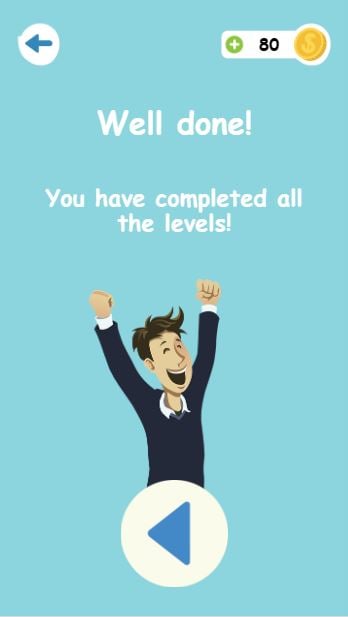 She did pretty well with this game and racked up some good points. What we both liked about the food game is how if she wasn't able to spell a certain food, she could just hit skip and move on to the next food to spell out. The default game is quite short as it only has 4 levels, and a player can skip a level if they are unsure of the answer. It was a spelling challenging game; however, I wish it had more levels for her to complete. It helps improve kids' vocabulary and spelling skills and recommended for kids ages 5-7.
Here we tried out The Amazing World of Gumball Water Sons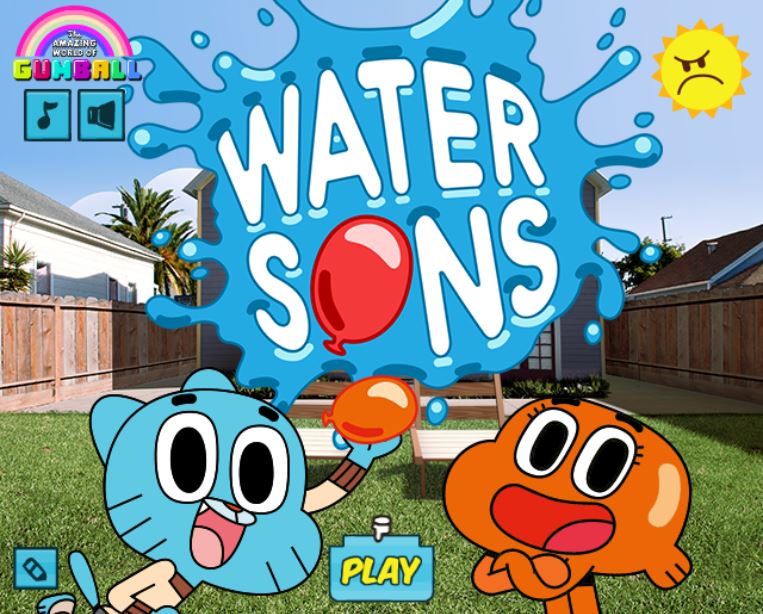 My son selected this game because he knows about Gumball and Darwin from their YouTube channel. The Amazing World of Gumball Water Sons is a 30-stage puzzle game where Gumball and Darwin work together to help hydrate friends.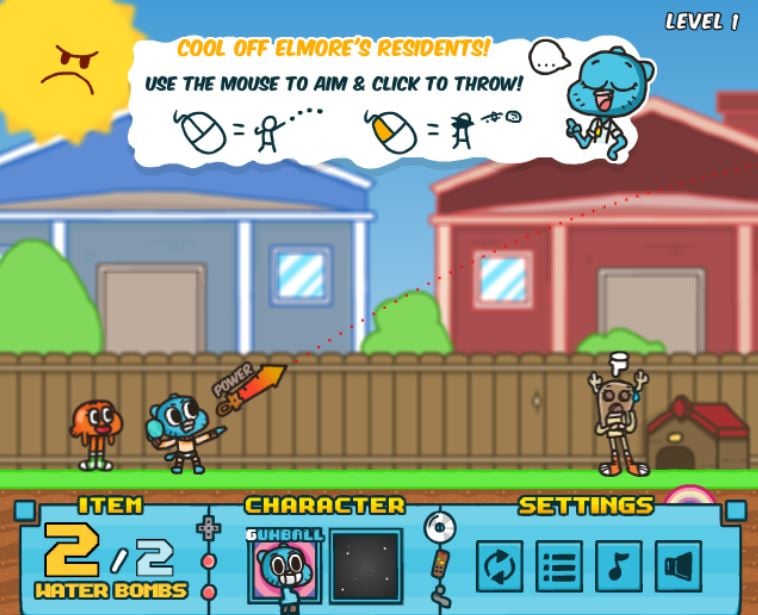 Hit switches with rocks to clear pathways to enable your water balloons to make their way to thirsty friends. This game can be used to encourage children to stay hydrated and teach the importance of drinking water.
Daniel found this one a little challenging for him, I saw him getting frustrated trying to aim at the character to make sure he got water. It appeared this game might have been out of his league, but I encouraged him to keep trying and her made it to a few other levels. The game is a great way for kids to learn coordination and to learn about making sure you and your friends stay hydrated. I only wish they would allow the kids to have more than two tries when trying to shoot the water to your friends, it's also cool that you can switch between Gumball and Darwin by hitting the spacebar on your computer. This way both characters have a chance playing.
We also tried Burger Time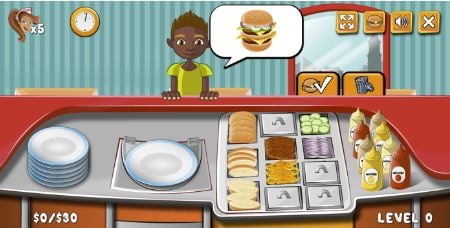 Burger Time has the player make one burger at a time with the ingredients needing to be placed in the same order as pictured. If an error is made one can touch the trash can to discard the order and one clicks the check mark to serve a completed order to a customer. Customers who are served quickly give a tip. Customers express dissatisfaction and then leave if an order is incorrect or takes too long. We also offer a version of this game called Crazy Cooking Chef, where food is served on a beach. This game is somewhat fast paced, making it good for fifth to sixth grade.
OMGoodness, we all played this game and man was it funny. Not one of us served our customer on time…LOL Every time we thought we had the sandwich ready and served the customer was gone and mad…LOL. This game was by far the best to me and the kids. I don't know who laughed the most them or me.
Any person can improve their photographic memory through this game. Additionally, it emphasizes the need of accuracy when it comes to obeying directions and carrying out your obligations. We enjoy the challenges and objectives that each level presents. In order to keep our customers satisfied, it puts a positive pressure on us to make sure every burger we create is perfect.
This kid-friendly online gaming website https://www.culinaryschools.org/kids-games/ will be a hit with your family if you enjoy cooking together. With a collection offer of over 100 different online games, there's no doubt something for everyone to play.
The CulinarySchools.org website is a fantastic place to spend time with your family while playing fun food games. I appreciate that there are so many games to choose from; you can play them on any device or in the comfort of your own home, and they are suitable for players of all ages and may help both children and adults improve their culinary and academic skills. Most importantly, the platform is simple to use, kid-friendly, has beautiful artistic illustrations, and is completely free!
You may want to check out these games also: