Organic Aromas Raindrop – Nebulizing Diffuser, every home needs one!

I'll admit I have come across many nebulizing essential oil diffuser before but nothing like the ones from the Organic Aromas Company. Now we all know that nebulizing essential oil diffusers have been around for years, but what many people may not know is how Organic Aromas' Nebulizing Diffuser offers its users the latest technology by diffusing essential oils into the air without the use of any water or heat, yes you heard me correctly!
Now, when your Organic Aromas' Raindrop Nebulizer Essential Oil Diffuser arrives, it will be in the company's signature box, once opened you will see everything to get your Organic Aromas' Nebulizing Diffuser ready for use.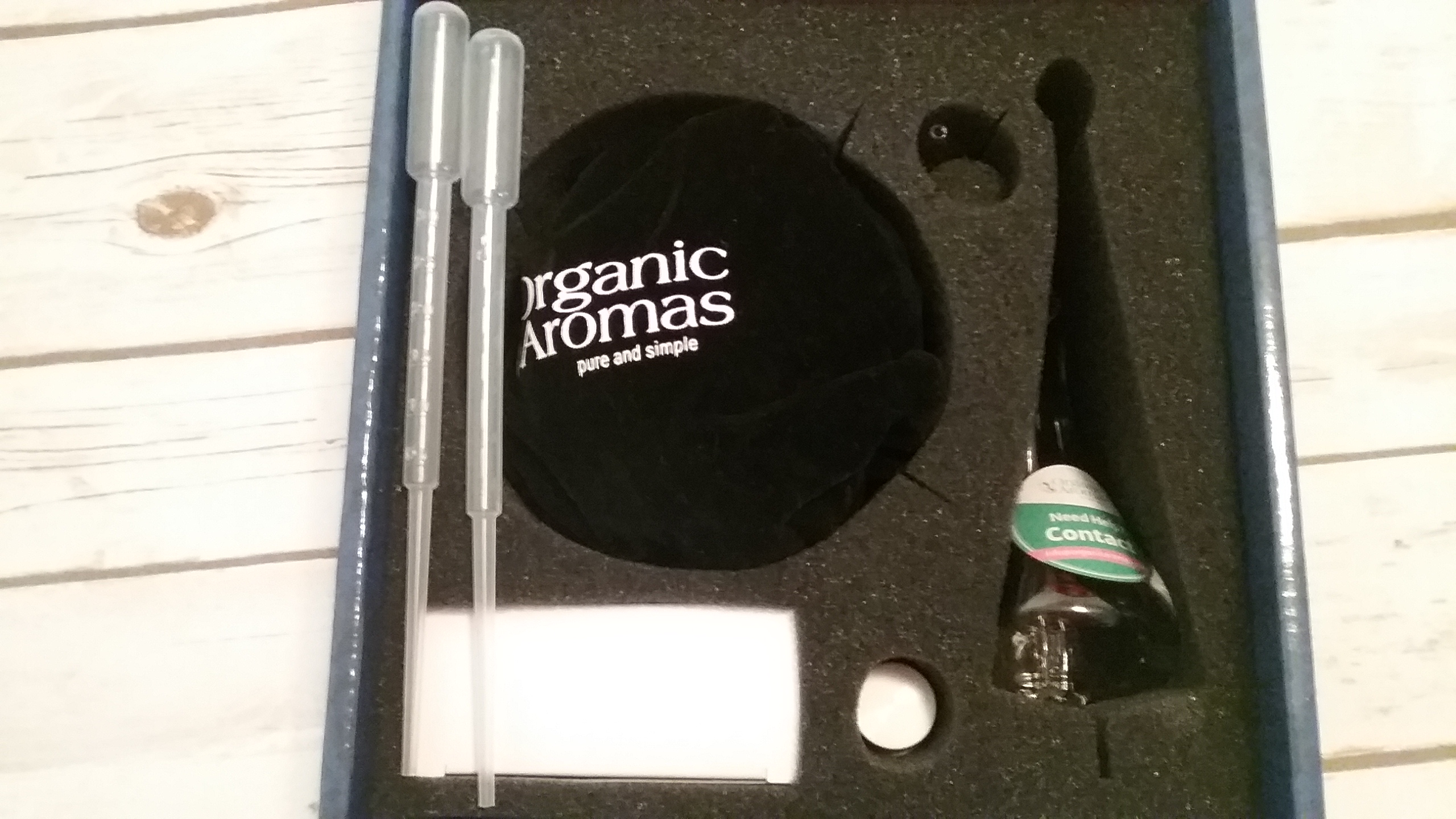 Each piece, as you see above is tucked neatly in place surround by a foam cushion to protect the fragile glass pieces. The package also comes with a sample 5 ml bottle of essential oil made by Organic Aromas. So as I stated before, everything you need to set this nebulizer up is included in your box.
The setup is very easy, you'll find in your box a pamphlet that will take you step by step for the setup, but to be honest it's pretty simple. Just keep in mind the Raindrop Nebulizer Essential Oil Diffuser is very fragile.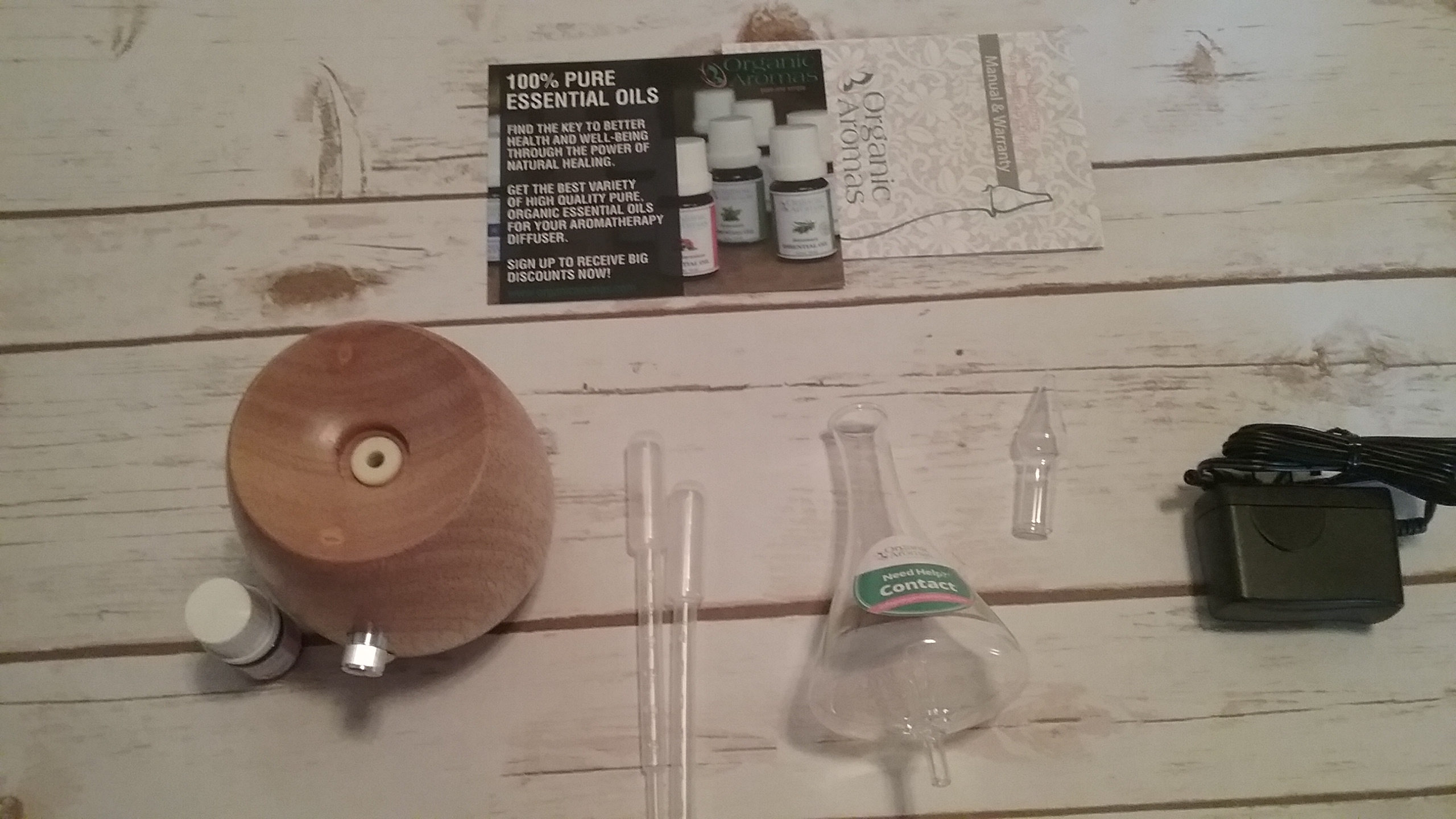 Just simply push the glass reservoir softly into the wooden base, add flute glass top, which is where the essential oil vapor is released and you're done. See how simple that was! Another great thing about this wonderful Raindrop Nebulizer Essential Oil Diffuser is, it's very stylish and will accent any home décor.
My first thought was to place my Raindrop Nebulizer Essential Oil Diffuser in my bedroom, but once I saw how elegant the unit was, I chose to place it right at the front door on my entry table. That way everyone would see it and the scent from the oils would relax them the moment they come inside!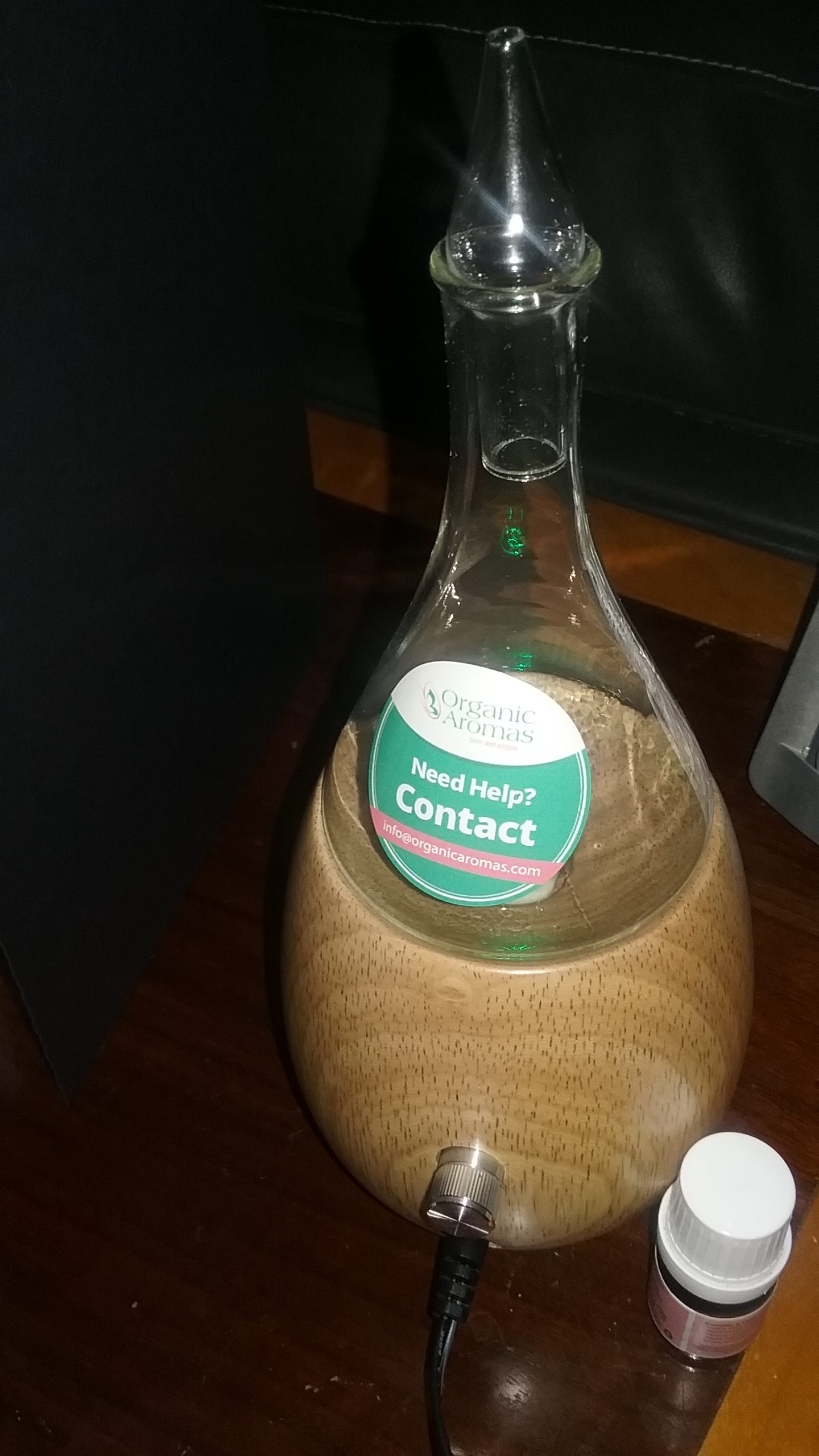 Next, I applied a few drops of the oil into the nebulizer and WOW! Before long the aroma from the essential oil filled my home with such a relaxing, pleasant, smell that had everyone talking! The benefits of diffusing pure essential oils with this nebulizer definitely outweigh the price, if you ask me, the unit is therapeutic for the mind and body! You see there is no diluting these oils, you are using pure essential oils and you can tell by the powerful scent smell it diffuses throughout your home!
I don't know who was more mesmerized by this unit, me or the kids! Now keep in mind that as the nebulizer diffuses the oils the base change colors. I saw green, red, blue, yellow, and purple, the glow was simply beautiful!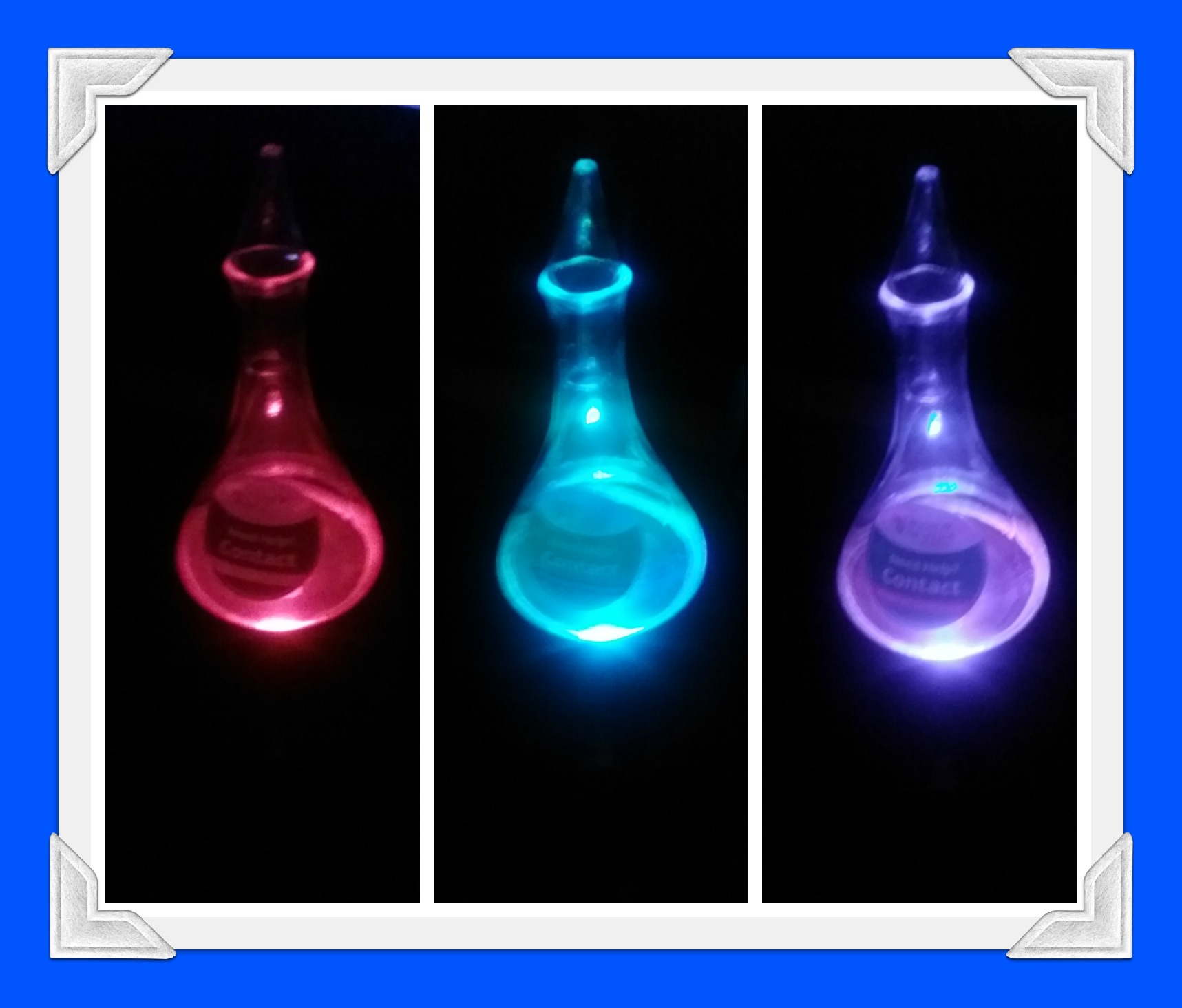 I will go on record to say, I do believe Organic Aromas definitely got it right with this nebulizing diffuser for not only do it diffuse the oils effectively, it is also very quite! You can actually see how this raindrop nebulizer diffuser looks by the images above.
Don't worry about cleaning your nebulizer, it's very simple: Make sure to have some Isopropyl rubbing alcohol, add a little bit of rubbing alcohol with the dropper provided, and turn on the unit for 5-10 minutes to clean up the micro-tubes. Then disposal the unused alcohol down the drain. Make sure the diffuser has dried, once dried it's ready for use again. Regular cleaning ensures that no residual essential oil dries and hardens, thus affecting the usage. Check out this video below on" How to clean your Organic Aromas Essential Oil Diffuser ".
The Raindrop Nebulizer Essential Oil Diffuser  unit measures approximately 25cm (10 inches) tall and 15 cm (6 inches) wide. It features soothing LED Mood Lighting. It works on any electrical outlet (110 or 220v) and comes with the electrical plug adapter for your market (USA, UK, EU, Australia, etc).
Here's more about the Raindrop Nebulizer Essential Oil Diffuser :
Scent emits to an area of up to 800 square feet.
Automatic auto-shut off cycle after two hours of running.
Powerful, durable energy efficient electric pump.
Whisper quiet technology.
Runs in a two-minute on, one-minute off cycle.
Exquisite hand-blown glass.
100% solid plantation hardwood base.
Choose between Light or Dark Hardwood base.
Diffuses tiny micro-particles easy for humans to absorb (less than 5 microns in size).
Attractive LED mood lighting with a rainbow carousel (cannot be turned off while running).
No need to dilute essential oils prior to diffusing with this nebulizing technology.
One Year complete parts and service Guarantee.
Works on either 110V or 220V for any country.
Next stay tune for our review on the essential oils as they play a big part with this unit. If you ask me what my overall rate would be for the Raindrop Nebulizer Essential Oil Diffuser, I would rate 4.4 out of 5.0 stars!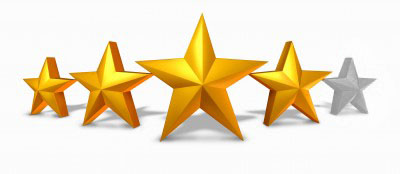 You can visit Organic Aromas via their website to see the Raindrop – Nebulizing Diffuser, plus while you're there check out their wide selection of diffusers and essential oils. Don't forget to connect with them via Facebook | Twitter | Pinterest | Instagram |to keep up with the latest.
Howdy everyone, I just wanted to inform you that I was not compensated for this post. However, I did receive a product from the company below and the opinions expressed in this post are 100% my own. I am disclosing this in accordance with the FTC guidelines. All prize fulfillment will be provided by Sponsors