OFF To College With My Midea Electric Kettle CoolTouch. #BackToSchool #midea @mideaworld
We all know how heading back -to- school can be such a hassle. This means shopping for clothing, books, shoes, school supplies and much more. It's a trip to the store that we sometimes dread, but we know it has to be done! Today we will showcase many great Back To School products that you may want to consider for your back to school kids! We will also share links just in case you wish to purchase any of these items.
Once again we are ready to showcase a product I think not only will your College student enjoy , so will your friends and parents. This product comes from the company Midea, it's their Electronic Cool Touch Kettle.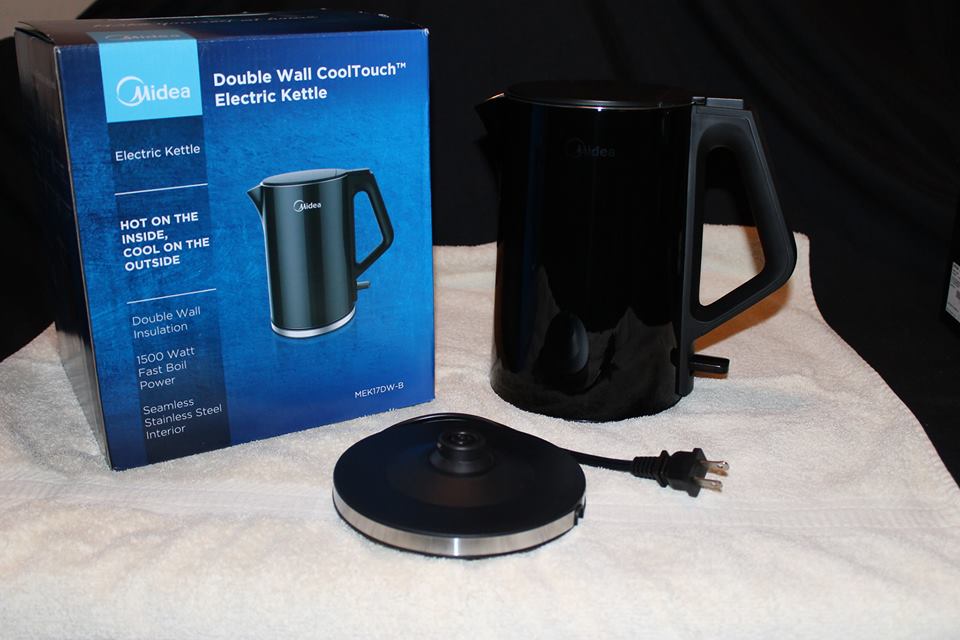 Since my daughter love tea so much and drinks like 3 cups a day, I figured the Electronic Cool Touch Kettle would be a perfect accessory to her dorm room.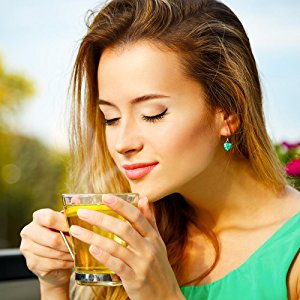 The Midea Electronic Cool Touch Kettle is the perfect cool to touch kettle for any college student. You see, this kettle boils water faster than any stove top kettles, always stays cool to the touch no matter how hot, and it's convenient in any environment .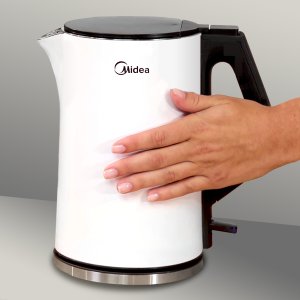 With her college room policy stating no small stove hot plates, I believe the Midea kettle will fit in just fine.
It has a stainless steel liner that heats water faster than a stove top kettle, while the handle and exterior always stays cool to the touch, it's ideal for places around the home or office where you want to relax with a fresh cup of hot tea, coffee, instant soup, or hot chocolate but don't have a kitchen nearby. You can even enjoy making  oatmeal, instant noodles, soups, and much more.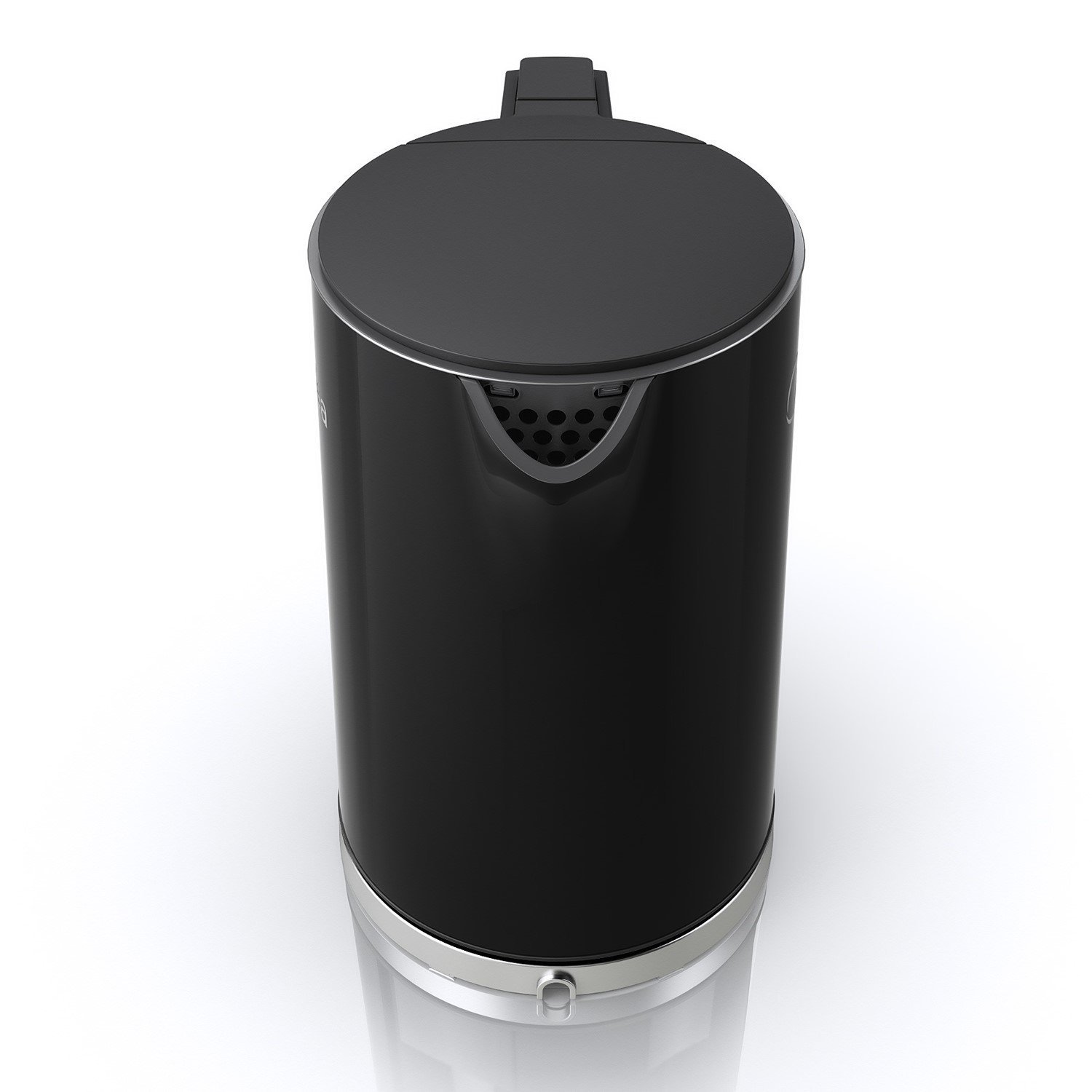 The inside chamber features a seamless stainless steel liner that can be cleaned easily and it won't retain flavors. I love that its totally automatic and features a safety shut-off when water comes to a full boil…that's important since this kettle will be in small spaces!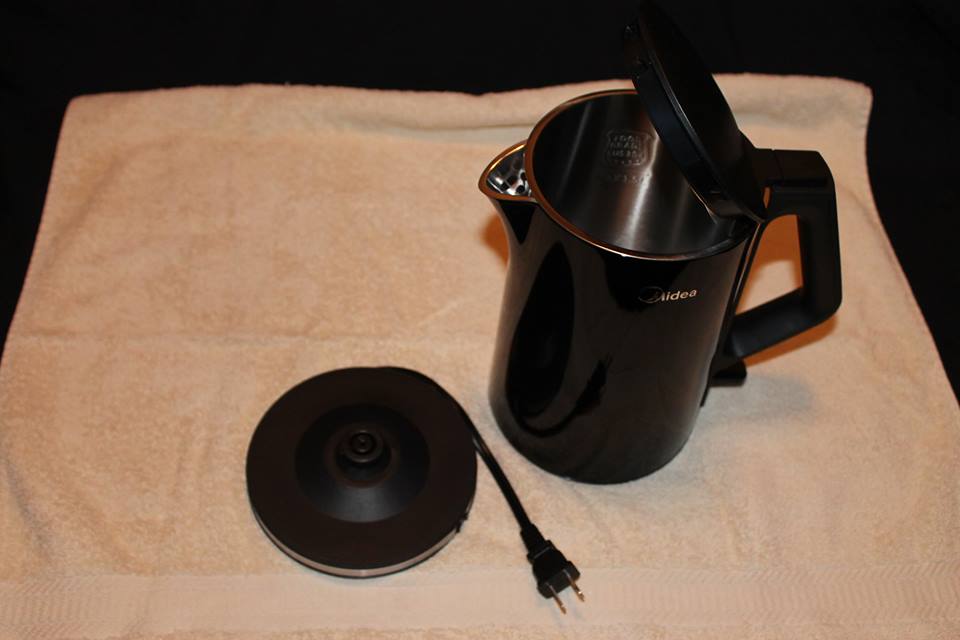 Boiling water has never been any easier, speedy and safe with the innovative Midea Electric Kettle CoolTouch Series.
You have available to you the:
DoubleWall: A two layer inner wall keeps the inside hot and the outside cool

Fast Boil: Ultra fast boiling saves you time

One Touch Lid: Open the lid easily with a single touch to add water

Auto Power-Off: Automatic switch off once water is boiled
Well, don't wait, even though your child my have already entered his or her dorm, you still can place an order to get one of these cool Midea Electric Kettle CoolTouch! The Midea brand also has an array of awesome products for your home and college student!
You can visit Midea here to see more of their products and don't forget to connect with them via Facebook | Twitter |so you can keep up with the latest.
Howdy everyone,  I just wanted to inform you that I was not compensated for this post. However, I did receive a product from the company below and the opinions expressed in this post are 100% my own. I am disclosing this in accordance with the FTC guidelines. All prize fulfillment will be provided by Sponsors.