Lugz Footwear Keeps Toes Warm Winter Weather
With the colder temps, a chilly nose and frosty toes are a daily challenge. WAIT…your toes can stay nice and warm in Lugz footwear that are perfect for Winter Weather
My oldest daughter, and her family, live in Upstate NY.  Snow is already piled high, and for the next 4 months (at least) old man winter will be doing his best to keep things cold and wet.  So, when I had the opportunity, thanks to Lugz, to help keep their toes warm and dry, I was delighted to say the least!

About Lugz Footwear
Always an innovator and leader in footwear, Lugz first made a name for itself in October of 1993, bringing its first line of boots to market, with the initial product consisting of two styles of boots, a quilted vest and a pair of jeans.

From its inception, Lugz footwear has been an innovator in the footwear market from its signature styles, to creating trendsetting styles beyond boots and has added casual shoes and athletics to the mix for the Lugz men, Lugz women and Lugz kids lines.
My daughter let her 22 year old choose a pair, and then chose two for herself!  I'm not quite sure who is happier, so, I think I'll call it a tie!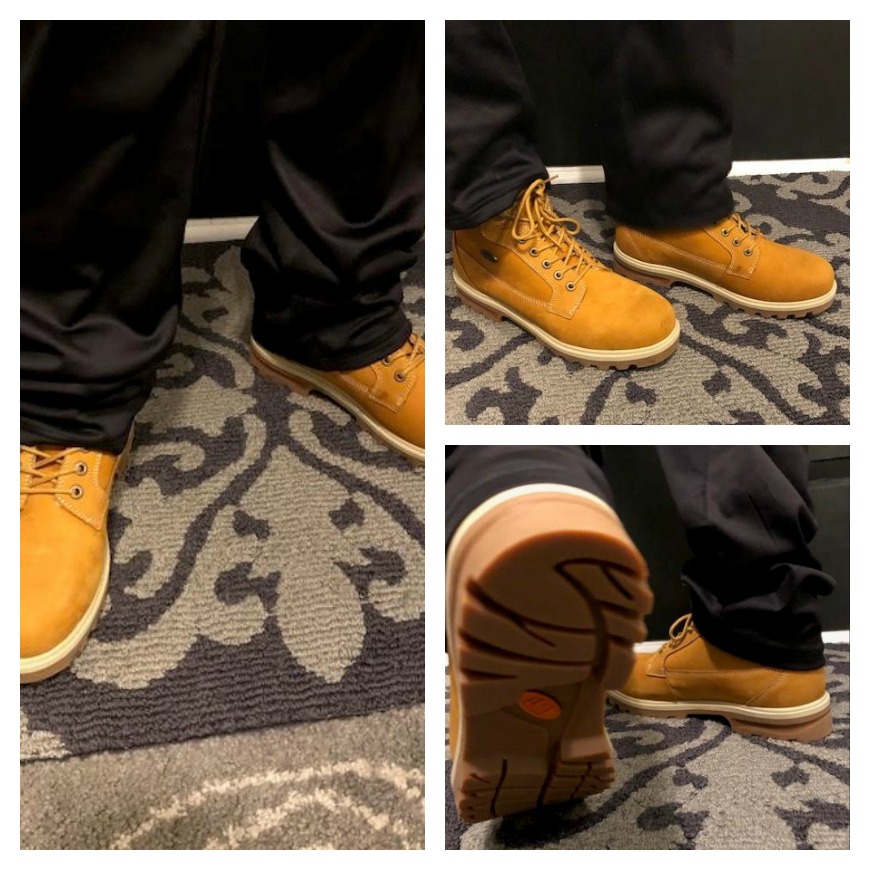 Lugz offers more than just boots.  They have lines for men, women and children which means that there is a good chance that shoppers will find just what they need
Boots
Casual
Casula Athletic
Chukka
Fashion
Oxford
Slip On
Sneakers
Work



Qulity products plus great prices equals happy feet! Happy feet, as a result, make for a happy body.  Therefore. think Lugz footwear this winter.
Don't forget to connect with Lugz s via Instagram: https://www.instagram.com/lugznyc/|Facebook: https://www.facebook.com/LugzNYC/ Twitter: https://twitter.com/lugznyc/
Disclaimer: Product was received to help facilitate posting.  No monetary compensation exchanged hands.  All opinions expressed are those of the author.