LINJER'S Awesome Jewelry Line, they have something for everyone.
 When it comes to jewelry, I'm always seeking to find that excellent fashion piece of jewelry. I have various pieces to accent any outfit for day or night wear, but hey, a girl can never have enough jewelry….right, LOL!
I rely significantly on my accessories to add versatility to my wardrobe. One of my favorite ways to change an outfit is with jewelry; However, the price for some jewelry is exorbitant; I'm always looking for budget-friendly/good quality jewelry that can accent my clothing without taking a large chunk of money out of my pocket.
Today, you will see two beautiful pieces of jewelry from one of my favorite affordable luxury brands, LINJER. I have been wearing two exquisite pieces of jewelry from LINJER, and I can assure you that they won't break the bank!
Now let me share a little about this LINJER'S jewelry collection brand.
The idea behind LINJER'S new jewelry line was to produce a line that was attractive, expertly manufactured, of good quality, and affordable. Roman and Jenn, the company's founders, want to make luxury, affordable jewelry for everyone, which they did! You can learn more here.
Now let's get to the two pieces we were sent. When your jewelry arrives, you will notice that each piece will be inside a nice suede case with LINJER'S signature name listed.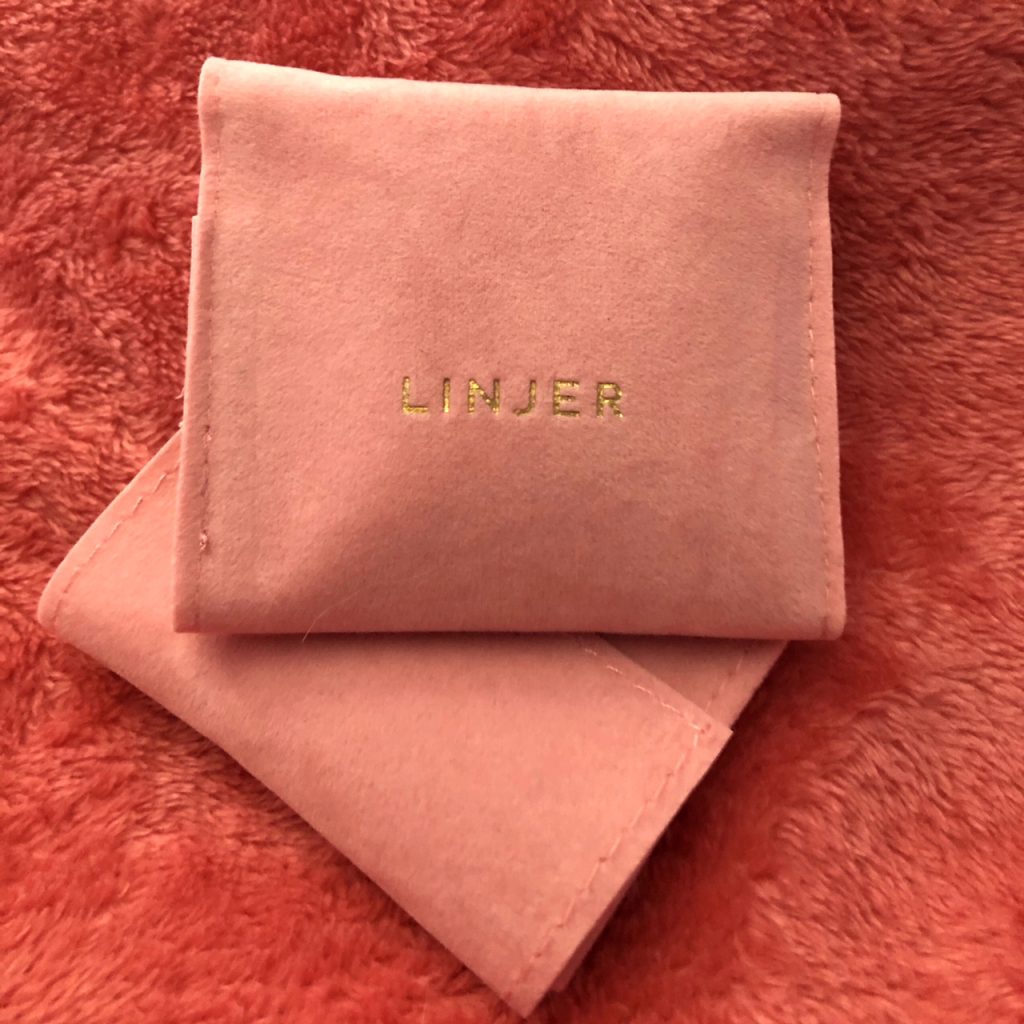 Here's our first one, the Pearl Drop Earrings – Mathilde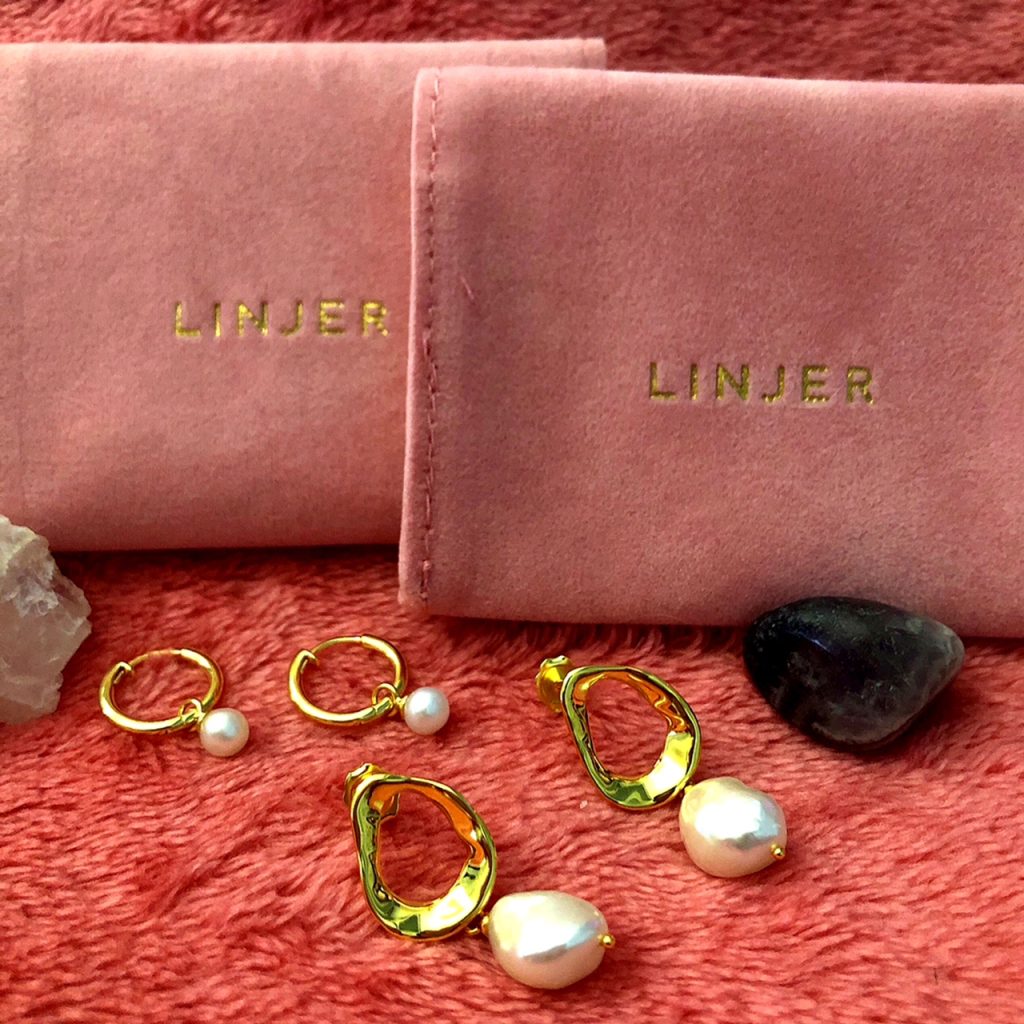 This gorgeous set comes with a freshwater pearl and is made of 100% recycled sterling silver and gold vermeil. Yes, they are also handcrafted by artisans. The Pearl diameter is 9mm – 9.5mm, which is excellent. They are so easy to slip into your ear and make your earlobe pop out even more because of their unique design and style.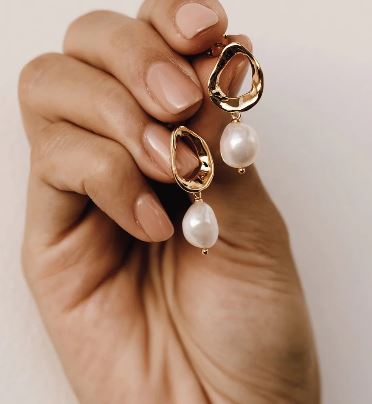 Perfect for day or night wear and comes with a 2-year warranty…you can't beat that!! These beautiful earrings cost $139, which is a good price range for a pair of luxury earrings. The craftsmanship is intended to last; you'll be able to pass them down to your daughter or sister; this speaks to the brand's values if you ask me.
Next, we have the Pearl Huggie Earrings – Kirsten.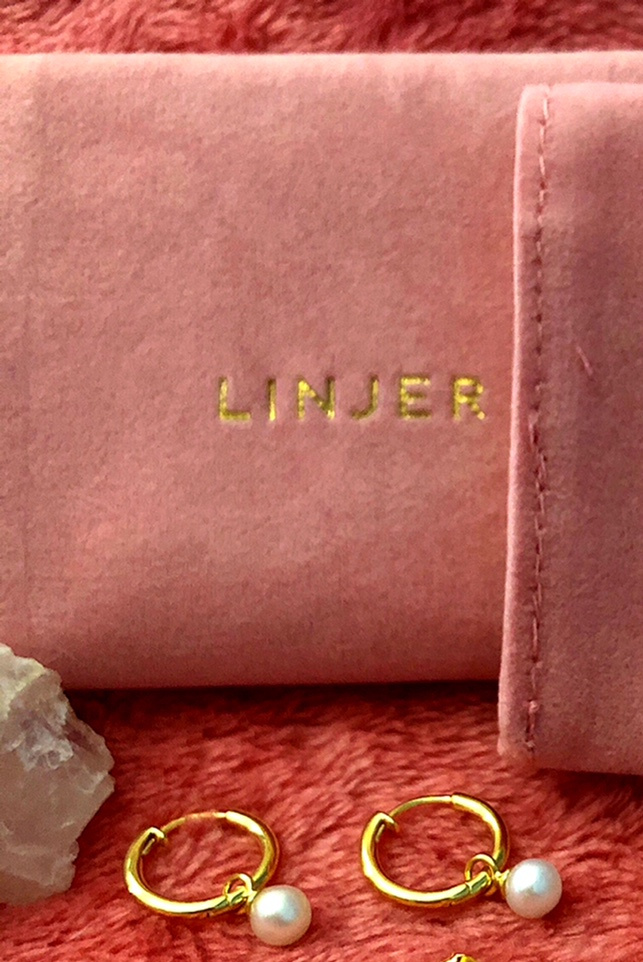 These are my favorites, no doubt. I love the size of these earrings.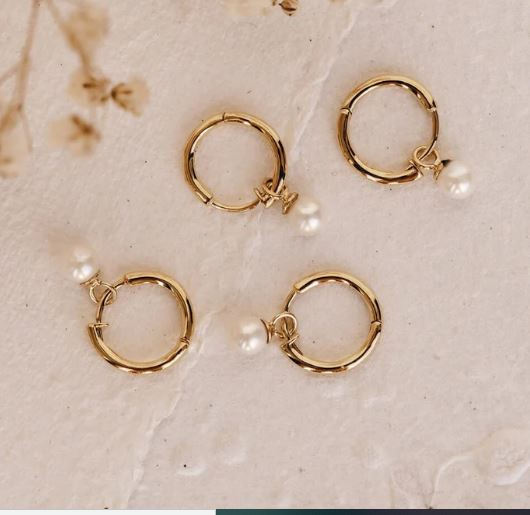 When my daughter saw them, she claimed them before I could. I tell you, this is another elegant pair of pearl earrings that I'm sure every woman would love to add to their jewelry collection.
These luxury earrings are also created with a freshwater pearl drop. LINJER only use AAA grade freshwater pearls, therefore you're indeed getting the best of the best pearl.
The inside diameter is : 10mm, the Pearl diameter: ~5mm and they are 14K gold.
They are so cute and, again, easy to place within the ear. They can be worn any time of the day, whether you have on a dressy to a casual outfit or a pair of jeans, it doesn't matter; these beautiful, luxurious, huggie pearl earrings are sure to attract attention.
Again, they too are made of Recycled Gold & Silver and the 
Gold is Vermeil.
If you're unaware what gold vermeil is let me share a little about it.
Gold vermeil is the closest look to gold for less. Gold vermeil jewelry pieces have silver or 925 silver as the base material and are coated with a gold layer that is at least 10 karats and 2.5 microns thick. By contrast, gold-plated jewelry has a layer of gold that is anywhere from 0.5 to 2.5 microns thick, while flash-plated jewelry has a layer of gold that is a mere 0.175 microns thick.
The best way to care for your gold vermeil pieces is to keep them away from liquids. If the piece dulls at all, you can bring back shine by wiping it gently with a soft polishing cloth.
Now if you're not in need of a pair of earrings don't worry, LINJER has watches for him and her, rings, necklaces, bracelets and much more. All starting at a price range of $75- to over $300 bucks.
But hold tight, LINJER also has some pretty cool handbags, I'm loving this Purple The Doctor's Bag priced at:$300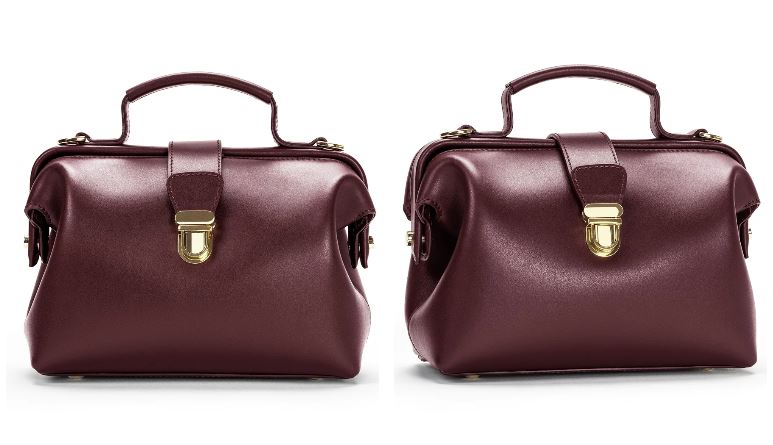 Inspired by a well-worn bag we once glimpsed in a vintage shop in Paris, this Doctor's Bag is our chic, modern interpretation of a classic style.
Made with premium Italian leather
Beige cotton twill lining
What fits? Your Kindle, a small water bottle, your smartphone, wallets and sunglasses
Note that this bag has a frame construction. The tightness on the frame is adjusted to ensure that the bag doesn't flip open. You will need two hands to open the bag! 23.5cm wide, 13cm deep, 20cm.
You can't really go wrong with any of the choices from the LINJER brand because they have just about everything you could ever need to accessorize everything from your jewelry to your clothes collection.
You can keep up with all the latest by following LINJER via website| TikTok | Facebook | Instagram |