Keep Your Dorm Room and Home Smelling Fresh with Floral Simplicity Sachets! @FloralSimp
Now that my daughter is headed back to college I couldn't agree more with her wanting to take along a few Floral Simplicity sachets. You see the moment she saw the Floral Simplicity sachets collection on my table before long she had already picked out her favorite and added them to her luggage.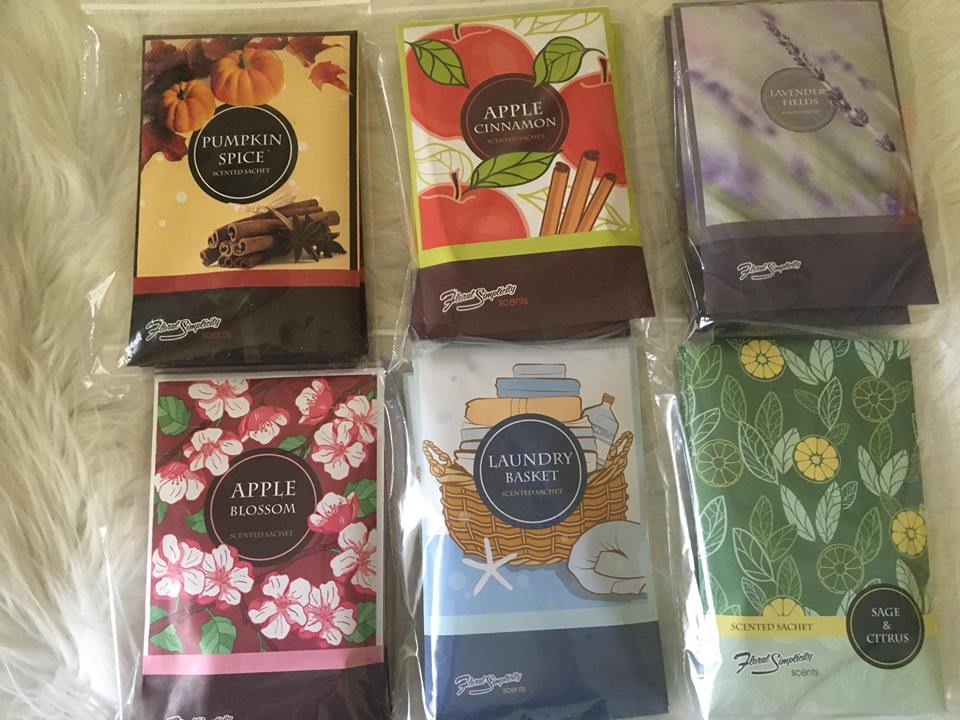 Now when the Floral Simplicity sachets arrived you could smell the scents before the box was even opened. Once opened we found six individually bags that had two scents included. We have the Pumpkin Spice, Apple Cinnamon, Lavender Fields, Apple Blossom, Laundry Basket, and  Sage Citrus.
Each sachet is made from recycle paper with biodegradable ink and the material inside is a natural insert material that is often use in potting soil. The sachets are great to use in many areas of your home and the best part is you'll smell the fragrance when you walk into that room.
Since Fall season is coming upon us soon my first thought was to add a Pumpkin Spice sachet to my bathroom.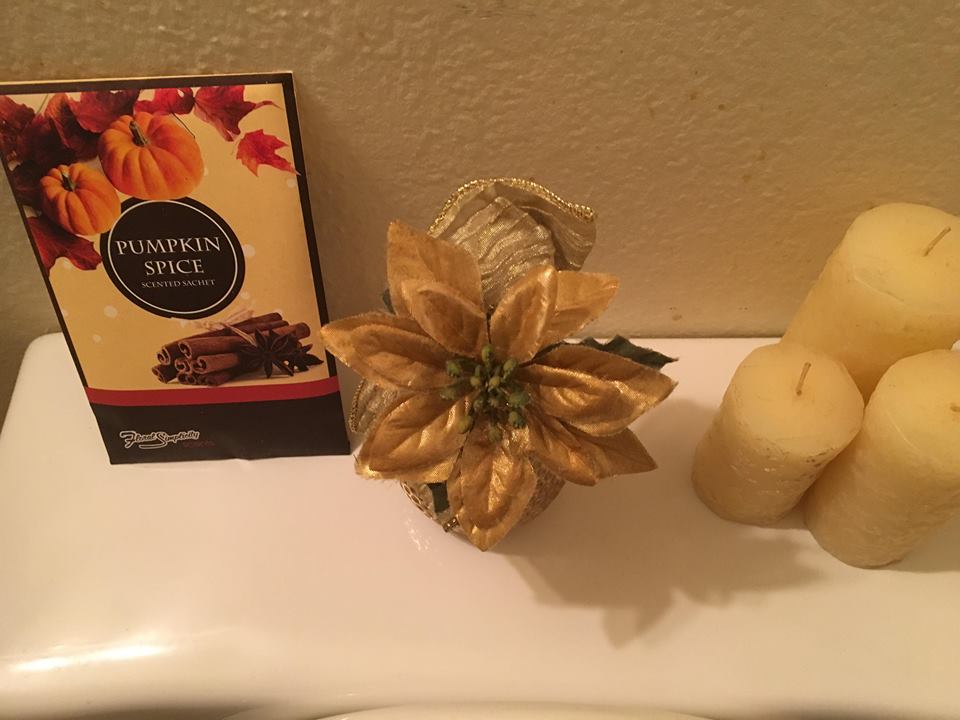 Wow, the fragrance scent of pumpkin spice smells so good! Even if you don't enter into the bathroom when you walk by it, you can still smell the scent. I added the second sachet to our second bathroom. My next choice was to add a lavender field sachet to the bottom of my trash can and again, the smell of lavender redolence throughout the kitchen and yes my trash can is now odor free!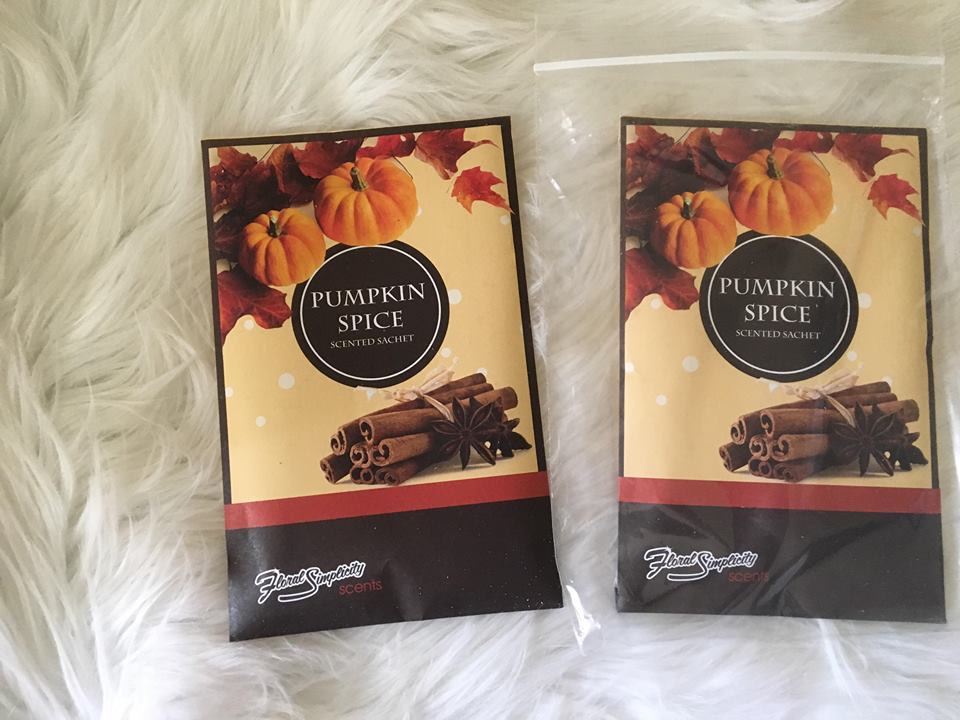 Lex on the other hand decided to pack the laundry basket sachets, the apple blossom and one of the lavender sachets to take with her to college.  I'm sure once she settles into her dorm room the aroma smell from the fragrances will resonate throughout her room!
Each Floral Simplicity fragrance oil is formulated from some natural oils as well as synthetic, non-caustic fragrance. There are so many ways to utilize these fragrant sachet pockets, like adding to your drawers, closets, trash cans, bathrooms, clothes baskets, and many other areas of your home…..you could even store one in your car!
So the next time you're seeking to find that refreshing scented sachet packet, visits Floral  Simplicity. With their range of refreshing scented packets I'm sure you'll find something you'll enjoy!
Don't forget to connect with Floral Simplicity  via Facebook | Twitter | Instagram | Pinterest |
Disclosure: Disclosure: I was not compensated for this post. However, I did receive a product from the company and the opinions expressed in this post are 100% my own. I am disclosing this in accordance with the FTC guidelines.