JoJo Handbags' fashionable, practical , functional handbags for any occassion!
Today we will be showcasing a wonderful handbag from the JoJo Handbags' collection. If you've never heard of the JoJo handbag company let me just share some information with you!
JoJo handbags are ethically made in California, combine vibrant colors with bold graphics and are outfitted with luxurious materials and high-end hardware. Their bags are unique like the modern women that wear them with multiple layers, thoughtful details and unexpected colors. Beautiful, versatile and practical, JoJo handbags are designed for women to be their best.
JoJo was kind enough to send us one of their unique KATH Totes! Now before we move forward JoJo creates a range of handbags that are designed to go with any outfit on any day of the week. Handbags like: clutches, crossbody backpacks, clutch crossbody waist , handbags, and totes.
Now the The KATH Tote is a multicolor distinctive tote that I'm sure any woman would love to have.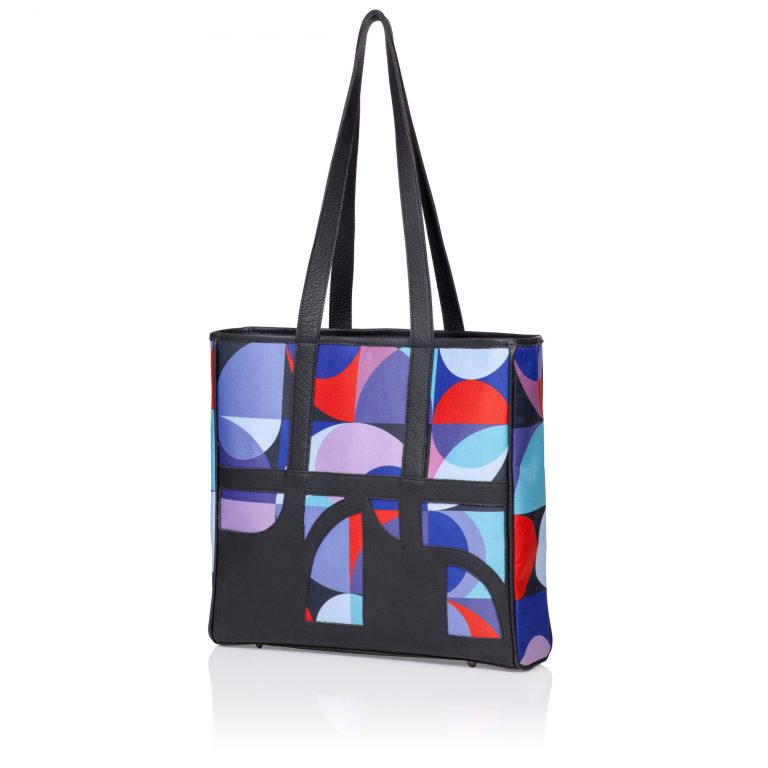 This modern KATH tote will be able to carry everything you need with ease! It's made with soft leather and it's very light weight, the inside is big and mighty, meaning it can handle any item. From your keys, to laptops, a change of clothing right down to water bottles and more. Inside you have 2 water bottle pockets, 2 open accessory pockets, a large zipper pocket with attached key ring clip and purple satin lining.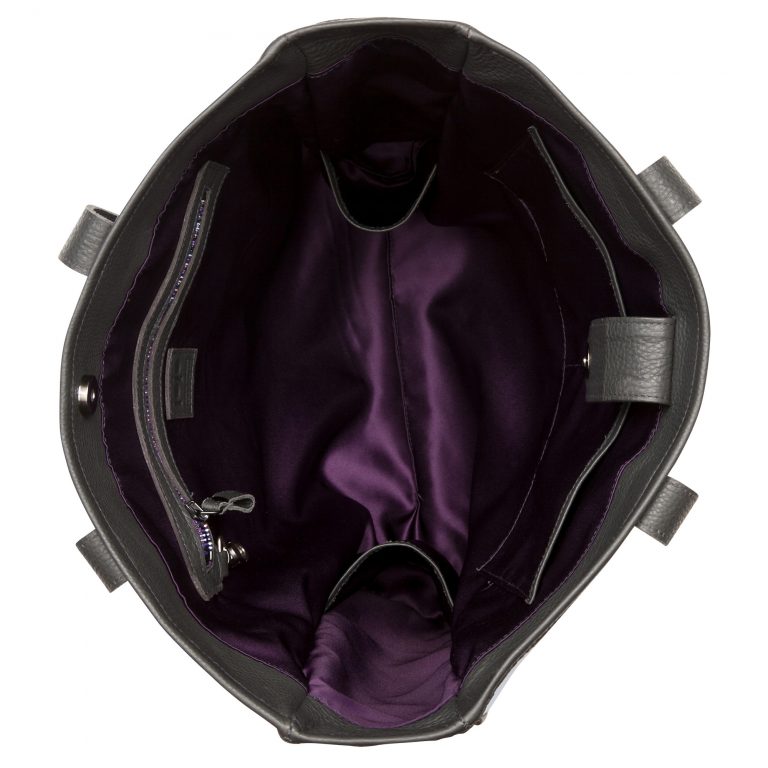 The space within the KATH tote is huge, not only is it adorable but it's definitely a functional tote bag. So many ways you can utilize this tote bag, if you have a newborn baby you can even carry all of his or her baby accessories!
I mean, hey, why not make a fashion statement while you're out and about with your mommy friends! Just load your  KATH Tote up and watch your friends ask…where did you get that tote from?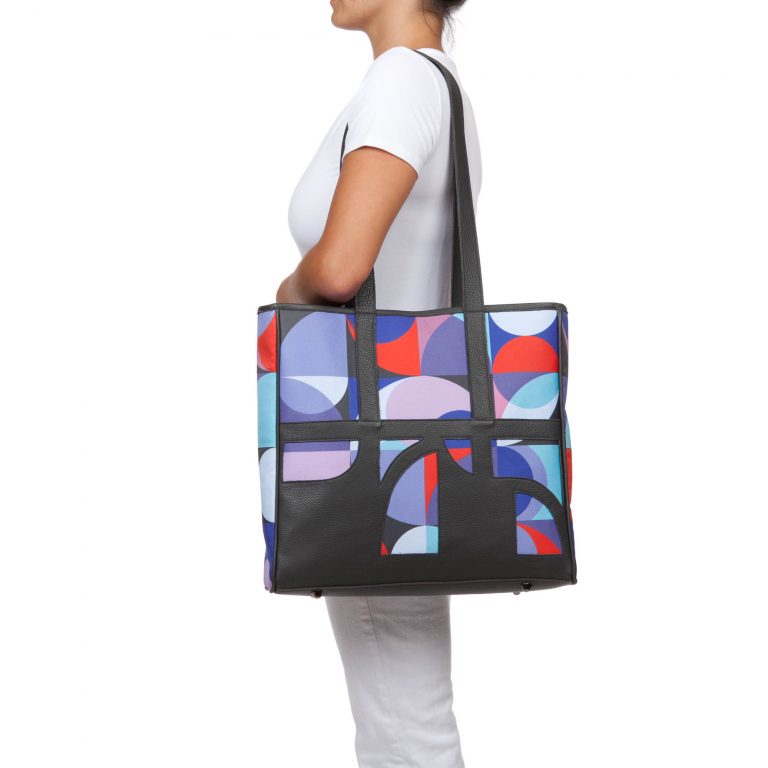 I really like how long the straps are on this tote, to me that is very important and here's why. When you have a tote bag like the JoJo KATH you want to make sure the straps won't put pressure on the shoulder as you carry your items inside.
Now the JoJo handbags are not cheap and when you receive yours you will surely see that they are well crafted with genuine leather over unique printed fabric, 4 gunmetal feet. They are 14" long x 14" high x 4" gusset in dimensions and the strap drops to 14", plus again, they are very light weight, weighing in at 1 lb 10.3 oz!
The KATH tote is actually the perfect bag for any business woman and an even perfect bag for a college student. My daughter is headed to college this Fall and she is so excited to be able to carry her KATH Tote to college. It's fashionable, well designed, colorful with a cute funky style, and very strong!
I'm sure many of her student friends will be inquiring about her KATH Tote! if you're not interested in a tote right now, don't worry you might find the BECCA JoJo Handbag of interest.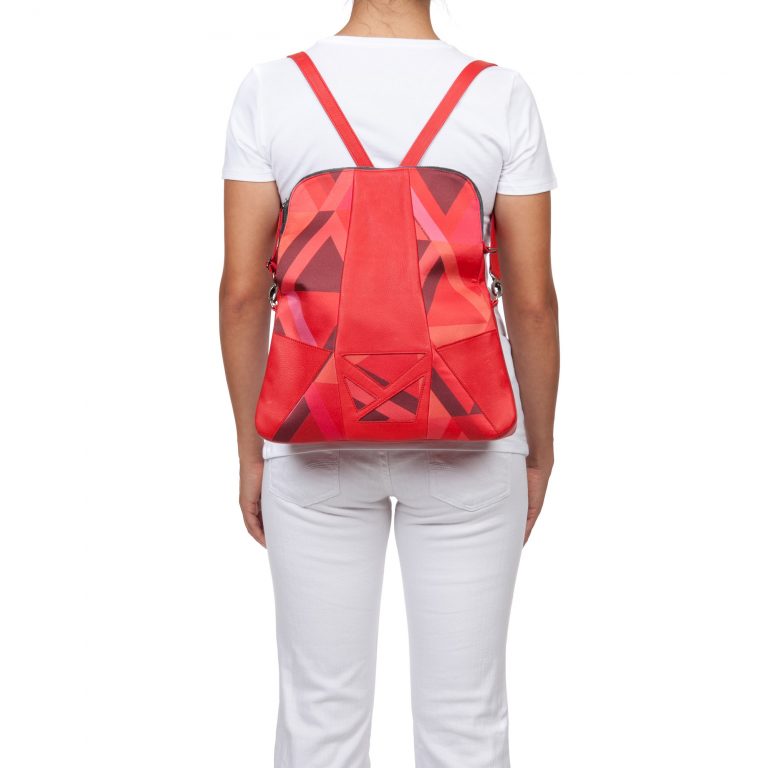 This bag is so versatile, BECCA is the queen of multitasking , 4 bags in 1! A messenger bag that fits a laptop perfectly; a handbag with two outside pockets for phone or sunglasses; flip the top for another handbag look; and let's not forget the backpack. The BECCA bag retails for $300.00
You can see more JoJo Handbags via their website and don't forget to connect with them via Facebook | Pinterest | Instagram| to keep up with the latest.
Howdy everyone, I just wanted to inform you that I was not compensated for this post. However, I did receive a product from the company below and the opinions expressed in this post are 100% my own. I am disclosing this in accordance with the FTC guidelines.