Installation Of a Digital Lock for the Front Door
In today's world, security has become a top priority for everyone. With the increase in theft and burglary, people are looking for more advanced ways to protect their homes and businesses. One solution that has gained immense popularity in recent years is the digital lock front door. The digital lock front door is the next level of security that provides convenience and peace of mind to the homeowner. It is an excellent way to keep intruders out of your home, office or any other property you own.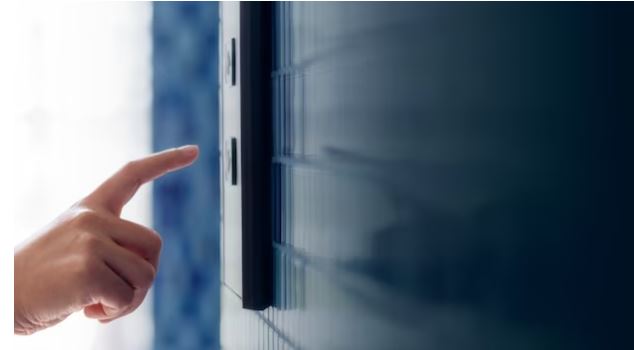 Digital locks for homes are a sophisticated and secure alternative to traditional locks. It offers a range of features that make it an ideal choice for residential and commercial properties. With a digital lock front door, you can control who has access to your property and when. This type of lock is equipped with advanced technology that allows you to set up codes for different people or use biometric identification to grant access. Digital lock front doors are virtually tamper-proof and can alert you when someone tries to break in. They are easy to install and operate and can enhance the overall security of your property.
Preparing To Install a Digital Lock Front Door
Installing a digital lock front door can be an intimidating prospect, especially if you're not familiar with the process. However, it doesn't have to be difficult. With the correct information and preparation, anyone can confidently install their own digital lock front door.
You'll need some basic tools like a screwdriver and drill bit set. You should also find out what type of battery your particular model requires before purchasing one so that you don't end up having to return it later on due to incompatibility issues. Read through the instructions thoroughly before beginning installation. This will make sure that everything goes smoothly and without any surprises along the way.
Last but not least, go slowly. It takes some time to install a new digital lock, but with persistence and careful attention to detail, you will soon be able to take advantage of all its advantages.
Step-by-Step Instructions for Installing Your New Digital Lock
Installing a digital lock front door can be an intimidating task, but it doesn't have to be. With the right tools and instructions, you'll be able to get your new digital lock up and running in no time. Let's take a step-by-step look at how to install one of these locks yourself.
Start by measuring the size of your door frame so that you know what type of lock you need for the job. Make sure that you purchase one which is compatible with your door type for best results. Next, remove any existing hardware from the door frame before installing your new digital lock. You may need some extra tools like screwdrivers or pliers for this part of the process, depending on what kind of hardware was previously installed on the door frame.
Once all old hardware has been removed from the doorframe, begin with assembling and installing your new digital lock according to the instructions provided in its user manual or online resources such as YouTube tutorials, if available. Once assembled correctly and securely fastened onto the doorframe using screws provided in its package if needed, test it out several times after programming it properly with your preferred combination codes. This will ensure that everything is working properly before securing it permanently into place once more with screws if necessary and closing off any holes left behind by removing previous hardware.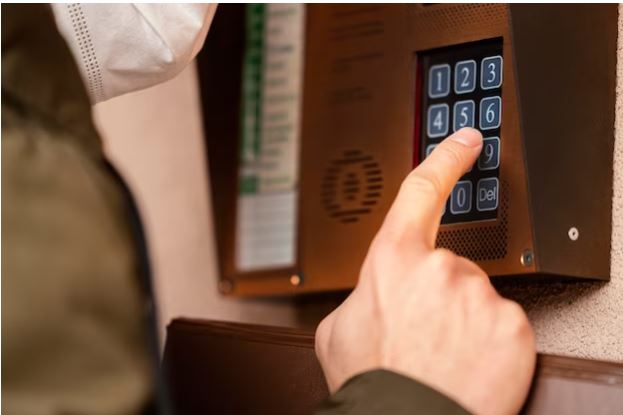 You should now have a front door with a digital lock that is fully operational if everything is done correctly. Enjoy being able to easily access, lock, and unlock your home going forward without needing keys every time. You shouldn't be concerned about security because most contemporary locks now include features like auto-locking when closed and even biometric scanning technology.