Holiday Gift For Your Pets, Petcube Play
Well, it's that time again, Holiday Gift Guide Ideas! The Night Helper Blog is getting ready to share some awesome Holiday Gift Ideas from now until Dec 18th! We will share products in just about every category plus we will list links where you can grab any of these product for your Holiday Gift List. So sit back and enjoy!!
When it comes to Christmas we have to make sure we grab a few gifts for our furry friends also. Today I want to share with you an awesome gift I think your pet will really enjoy. It's called the Petcube Play!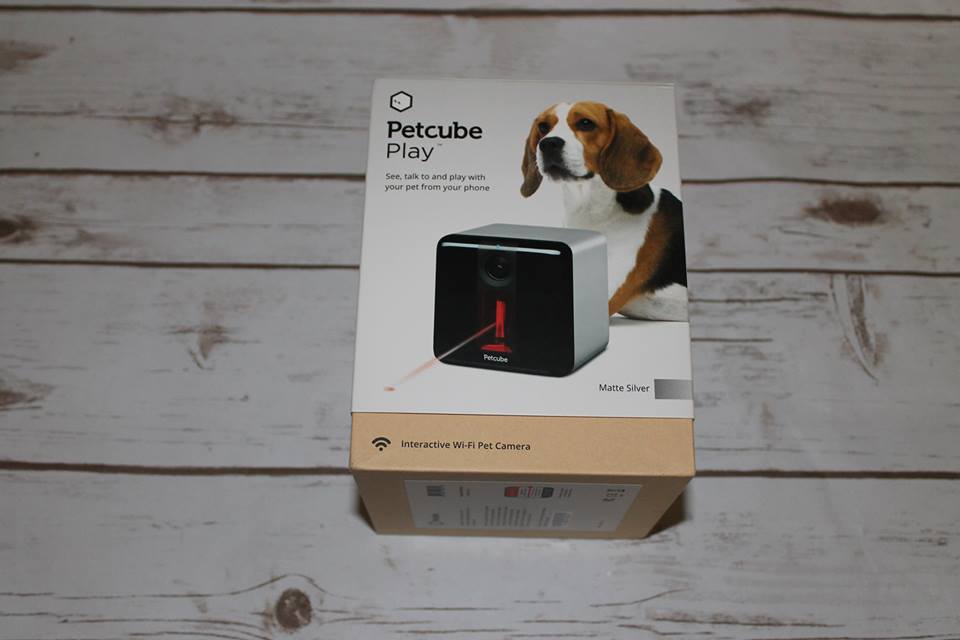 Now many of us have pets and we know when we leave our home, our little furry friends can get into just about anything. The common question we all ask sometimes as a animal owner is: what does our dogs or cats do when they're home alone?
Well, now you can lay all those concerns to rest because of this cool new innovative product called Petcube Play!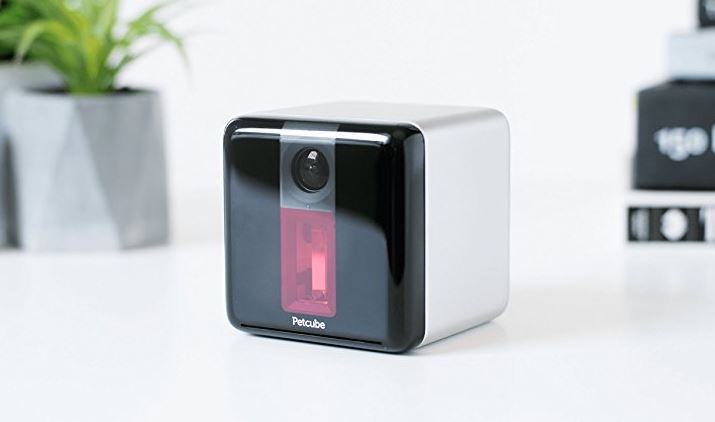 Designed like a cube, this interactive pet camera will allow you to see, talk to your pet, and play with your pet all because of the front wide angle high-resolution ( 1080p ) fixed focus lens, this area will provide its user with a clear and encompassing view and it has a color LED light under the camera lens. Embedded within this unit is a powered safety red laser that will let you play all day long with your pet while you're away via smartphone.
The unit is very easy to use, just download the free app (iOS/Android), plug in your USB cable adapter and plug into your nearest outlet. If you wish to mount the unit you can also do that as well. This cube packs a lot of power so make sure you plug directly into a socket to get its full potential use.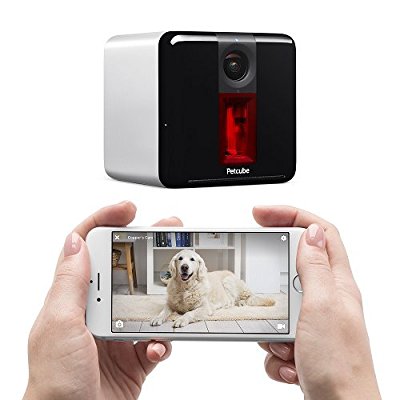 After your smartphone and cube has been paired, you will find that the streaming will go through their servers so make sure to register with them also. Before long you'll be able to access your Petcube and see your furry friend real clear.
You can watch your dog or cat as they roam through the area where you have set up your Petcube, because of its built in camera, plus it has a built-in laser toy you can play and exercise your pet anytime. If you're too busy, use autoplay mode to keep your furry one entertained. You can also turn on your sound setting and mode setting notification feature to alert you of major events happening at home.  Dog owners can also interact with their animals with the 2way auto, just push and talk to your animal and watch how he or she will react…it's so cute!
Well, what do you think? Me, I think this pet monitor will make a great gift for your furry little friends because not only are you keeping in touch with them while away, you can view what they are doing, play with them , and speak to them.
You can visit the Petcube website to see this cube and other Petcube products. You can also connect with Petcube via Facebook | Twitter |Instagram | to keep up with the latest.
Disclaimer: Howdy everyone, I just wanted to inform you that I was not compensated for this post. However, I did receive a product from the company below and the opinions expressed in this post are 100% my own. I am disclosing this in accordance with the FTC guidelines.