BLACK FRIDAY DEALS: great savings on exclusive IMC Toys gift packs!
As everyone is aware, "Black Friday" is the day when we can be sure to get amazing bargains on items such as furniture, household appliances, bicycles, toys, electronics and much more.
IMC Toys has some epic deals to get your shopping started. Throughout the holiday season, discover exclusive offers for Cry Babies products with deep markdowns on gift packages through their retail partners.
Check out these exclusive deals:
WALMART – LIVE NOW:
Cry Babies Tiny Cuddles Music Edition 3 Pack – $15.00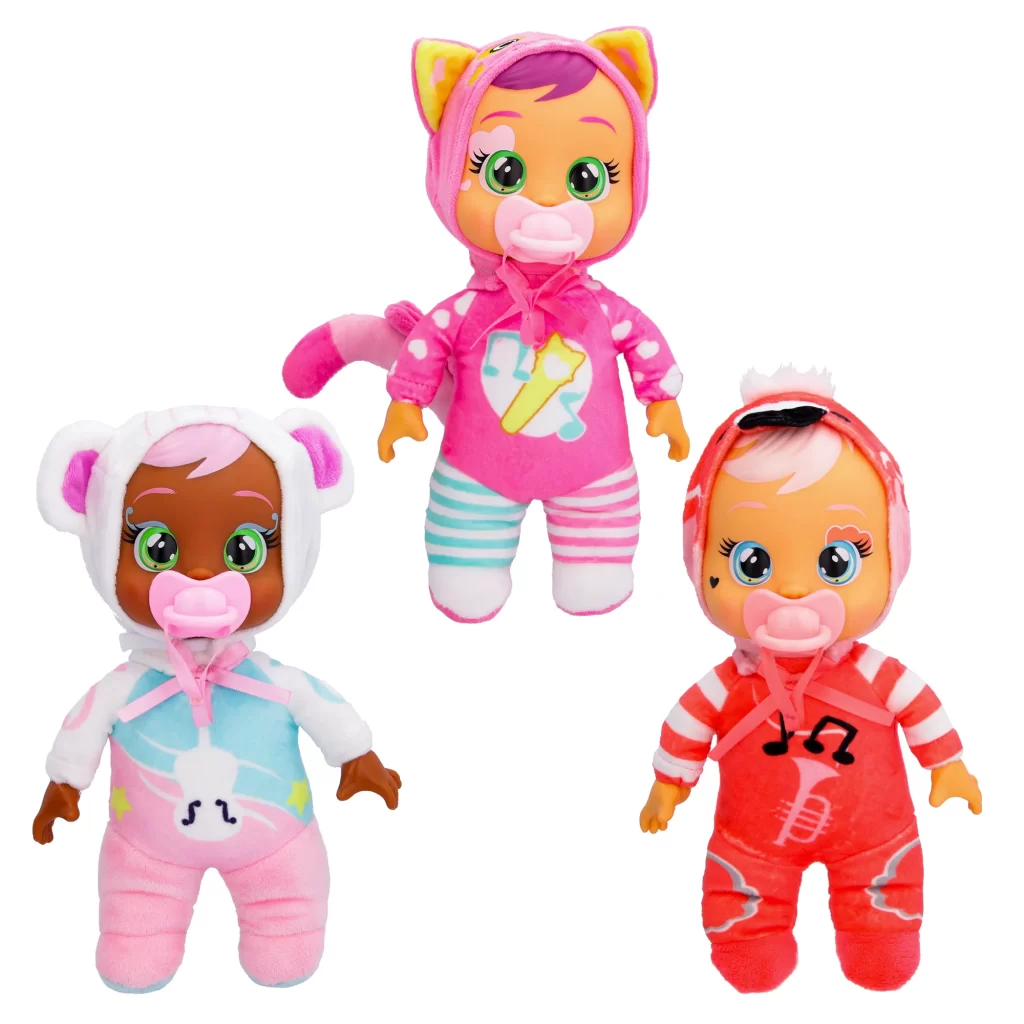 Enjoy 50% off Tiny Cuddles with this exclusive offer, a major markdown from the $9.99 standard retail price for a Tiny Cuddles doll. This is a true value pack exclusively at Walmart featuring Daisy, Pearly and Dotty!
WALMART – CYBER MONDAY EXCLUSIVE:
Cry Babies Magic Tears All Star 5 Pack – 50% OFF (Sale price: $25.00)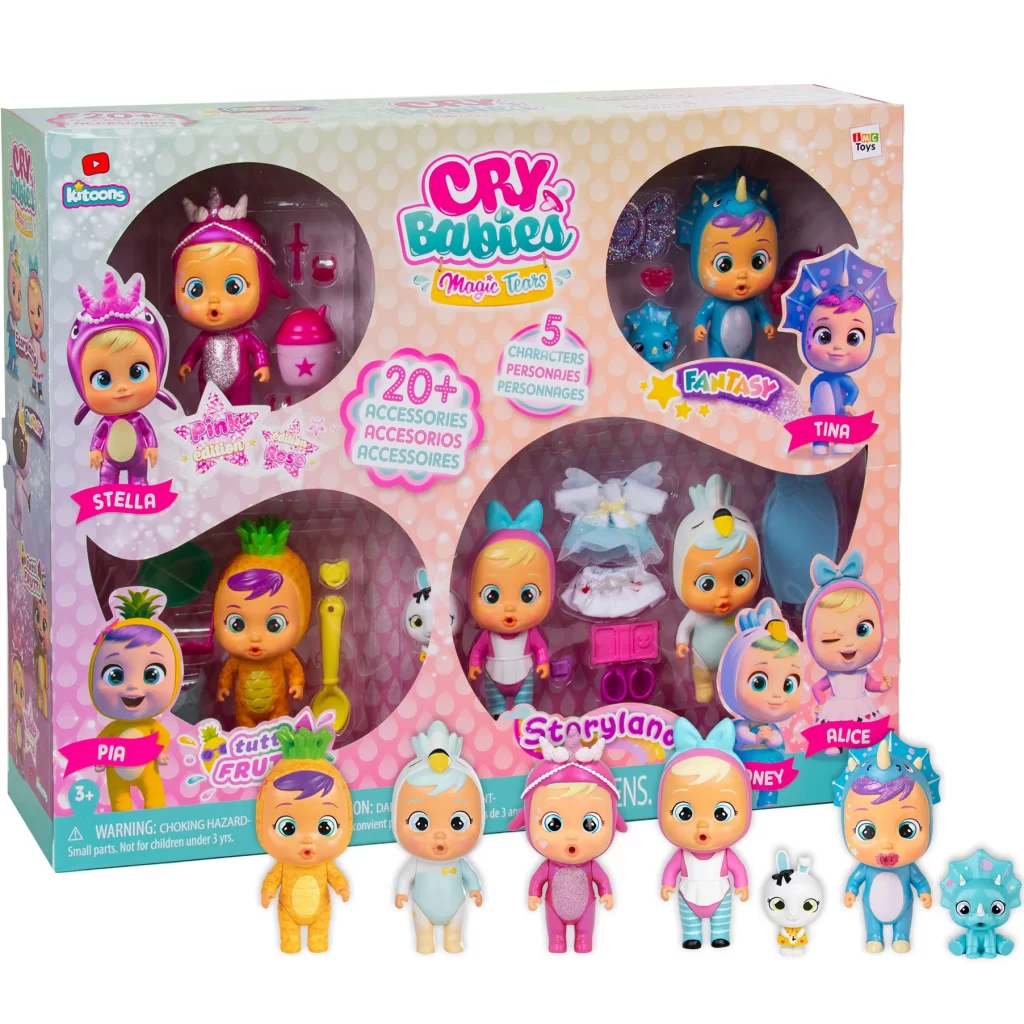 We're giving you a sneak peek at a Cyber Monday deal, with a 50% price reduction of this 5-pack launching Monday, November 28, exclusively at Walmart. For the price, you will get 5 dolls from 4 MAJOR Cry Babies Magic Tears series!
BJ's – LIVE NOW:
Cry Babies Dressy Tina 12″ Baby Doll and Magic Tears Icy World Dino Pack – $34.99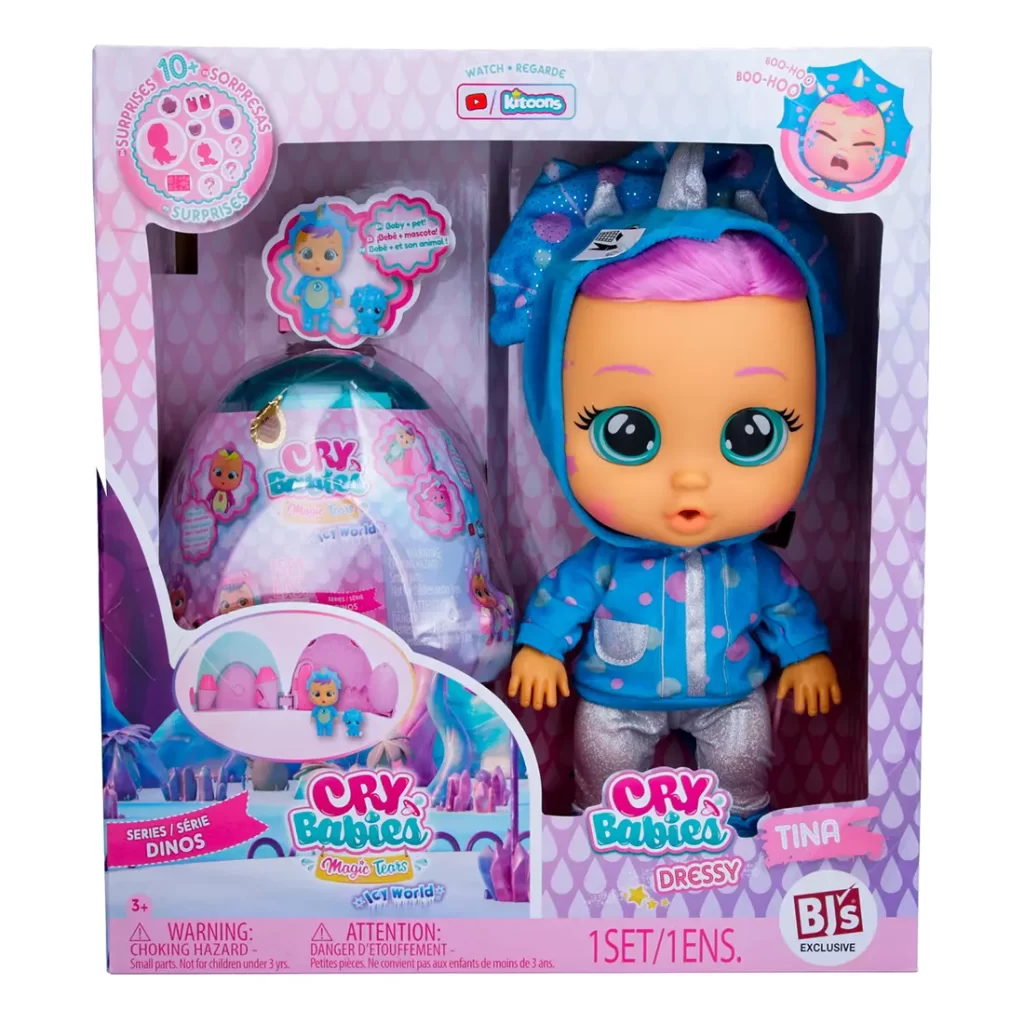 BJ's has an exclusive combo set featuring Cry Babies Dressy Fantasy Tina and Cry Babies Magic Tears Icy World Dino for 12.5% less than buying the products separately!
Well, there you have it, three awesome Cry Babies deals just in time for Black Friday! I don't know about you, but I'll be heading to Walmart to grab a few of these dolls for the girls and my nieces!