Happy Valentine's Day Guide
Before long Valentine's Day will be upon us if you haven't figured out what to give your sweetheart. Sit back and check out these wonderful gift ideas. Get your computer, pen, and paper and jot down these websites. We will share information about each product and a link directly to their website.
Ok everyone, let's get started. Today we have a wonderful gift from Vivitar which is called Vivitar Selfie Cam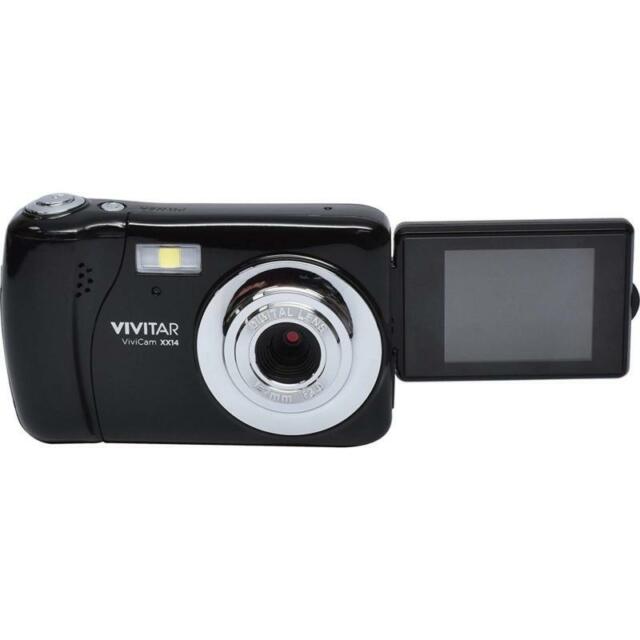 Get ready to capture you and your sweetheart's prefect smile with this nice selfie cam. This camera features an exclusive 1.8 inch preview screen that rotates 180 degrees so not only can you take group photos, but you can also be included in the fun! The camera's high definition imagery produces crystal clear photos and vivid videos making you feel as if you're still in that moment.
With 4x digital zoom, no detail goes unnoticed and the self-timer allows users to time their photos and make sure everything looks perfect! Available to you is an USB cable for easy charging and easy uploading along with Vivitar Experience Software CD. You can find this Vivitar Selfie Cam at many retail stores and on Amazon.
Let's keep it moving. Now what about some beautiful jewelry, everyone women love jewelry……. right! Here we have two pieces from Stauer .com . First you'll want to dazzle her this Valentine's Day with these beautiful DiamondAura Huggie Hoop Earrings.
She can wear these gorgeous earrings any day of the week and they will surely accent any outfit your sweetheart have on. These classic hoop earrings are designed to sit smoothly on her ears and are made with an 18K white gold finish with microset DiamondAura®— the scientifically-grown stone that rivals mined diamonds in fire and clarity— and runs circles around them in price. The back of these hoops displays cut-out hearts making them more sentimental for this occasion, she'll smile with pure excitement when she see them in person.
They are 18mm in diameter, have 1/4 carats total weight, (36) lab-created DiamondAura, made with 18K White Gold-finished, and are huggie style hoop earrings which will nestle just right upon her ears! Stauer is ready for Valentine's Day with a huge assortment of items on sale for $14 (plus shipping). Please use code:VDAY14
Our second jewelry piece also comes from Stauer .com  This one is Rock of Love DiamondAura® Green Heart Pendant .
This is another beautiful piece from the Stauer collection. The Rock of Love DiamondAura® Green Heart Pendant is  10.5 mm and at almost 5 ½ carats, with a stunning appearance. The heart shaped, lab-created DiamondAura pendant's brilliant cut maximizes the fire and radiance of the stone so that the light disperses into an exquisite prism of colors. The Rock of Love DiamondAura Heart Pendant is showcased in a .925 rose gold-finished sterling silver setting. Chain is sold separate! Even though this pendant is very small with the right size chain the Rock of Love DiamondAura Heart Pendant still makes a powerful statement when worn. It's a beautiful piece and the price is really affordable , just look here to place your order in time for Valentine's Day. Stauer is ready for Valentine's Day with a huge assortment of items on sale for $14 (plus shipping). Please use code:VDAY14
Now let's keep it moving with our next gift idea which comes from the company INDIGO WILD. They sent us a wonderful box filled with many awesome gifts. Let me just say the aroma from this box resonated throughout the whole house and the box hadn't even been opened yet. I love when that happens!
First we have Frankincense & Myrrh Valentine's Day Gift Pack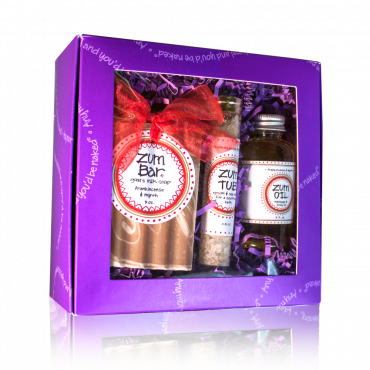 WOW, every one of their products smells so awesome. The moment your sweetheart smells these wonderful products she'll want to get to using them ASAP!
The set includes: Valentine's Day Bow Bar, 0.7 oz. Zum Tub, and 2 fl. oz. Zum Oil. All scented with Frankincense & Myrrh and can be purchased here 
Next from INDIGO WILD we have their Frankincense & Myrrh Valentine's Day Zum Tub Bath Salts which awesome smells good.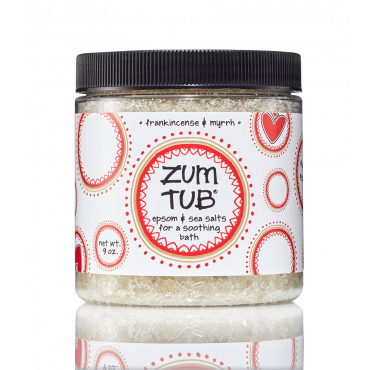 After a long day of dinning and fun your sweetheart can settle down for the night with a warm soothing bath. Grab your candles, make your water, and pour in some of your favorite Zum Tub bath salt to get you in a relax mood.
The  Zum Tub Bath Salts are available in 90z jars and are made with Sea salt, Epsom salt, essential oils, meadowfoam seed oil, rosemary oleo, and herbs. Many other scents are available  for you too like: Lavender Zum Tub, Patchouli-Ylang Ylang Zum Tub and Turmeric Zum Tub.
You can also enjoy their Frankincense & Myrrh Valentine's Day Zum Mist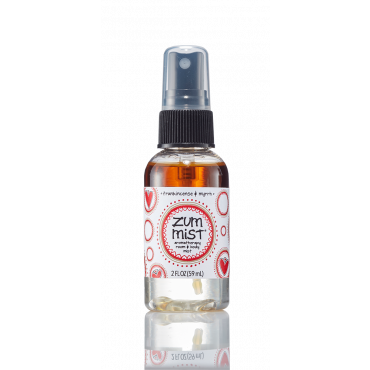 For whenever you need a little spritz or pick-me-up.
Zum Mist is made with aromatherapeutic oils and no chemical emulsifiers.
Give it a shake and give it a shot on your body, sheets, home, etc. The mist is also available in other scents
You can see these products and more via  INDIGO WILD.
Here we have Ellis James Design Cream Travel Jewelry Keeper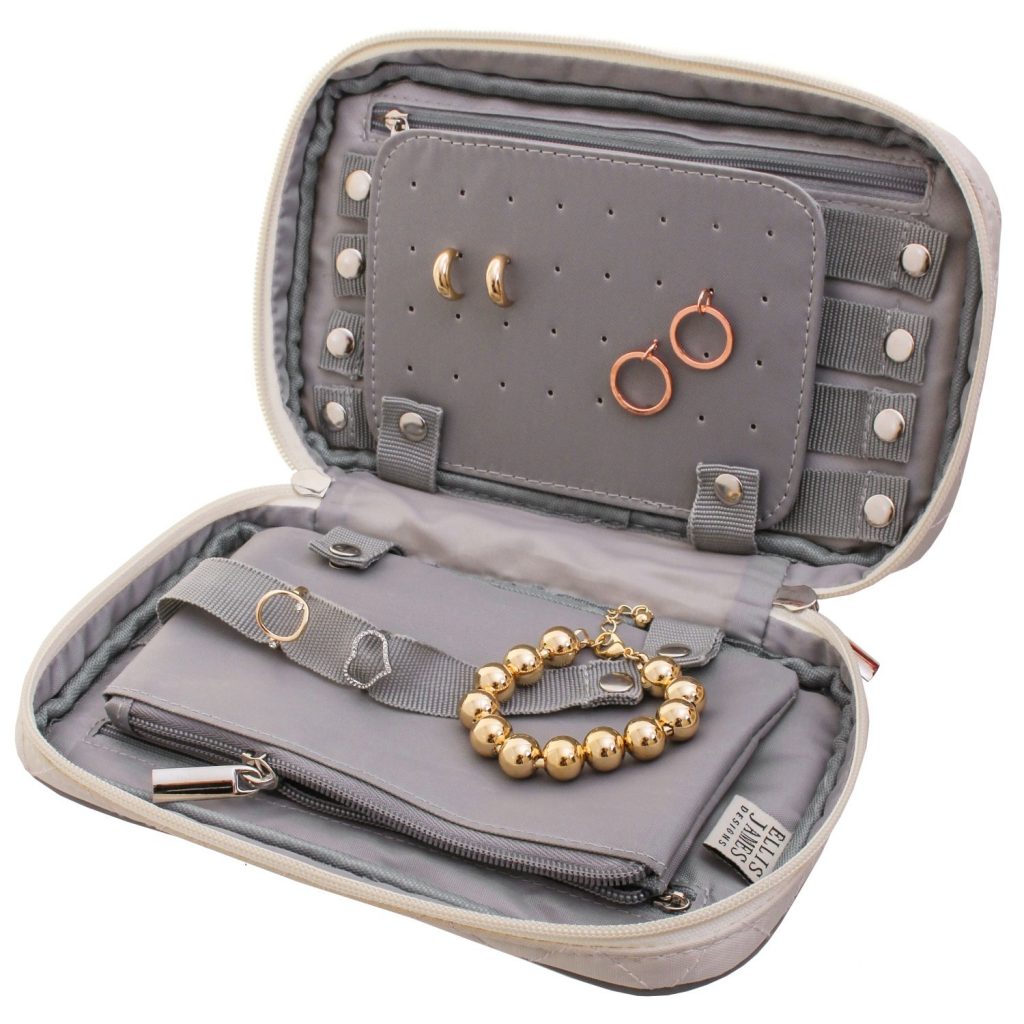 Your sweetheart will never have to worry about her jewelry being unorganized or scattered while she's traveling because Ellis James Designs has that area covered with their unique jewelry travel bag.
She now has space for ALL of Her Jewelry – large or small. Each piece will be secured and easy to grab due to the wonderful organized design within.
No more tangled jewelry, pieces falling out, or losing your favorite piece of jewelry while traveling. The detachable pouch keeps your essentials safe with you all day long.
Visit Ellis James Design website here to purchase your jewelry travel bag.
We already know jewelry is always a way to a girls heart no matter what the occasion may be. Here is another gorgeous piece I know for a fact your sweetheart will love this BEJEWELED STATEMENT NECKLACE from the company White House Black Market.
What a stunning piece to share with your Valentine's Day gal! A melange of faceted stones—ranging from the palest blush to deep rose—defines this romantic statement necklace. No matter if she's dressing for a night out or a day at the office this piece will sit well with any outfit.  It has a lobster clasp, metal/resin, a Silverstone finish, handcrafted with nickel-free and lead-free metal, plus its custom designed exclusively for WHBM.
What a lovely piece and they have matching earring to go with this set so when you order the necklace you might as well grab the earrings too! Go here to order today so they can arrive before Valentine's Day, one more thing when you Buy One Jewelry Item, Get One Jewelry Item 50% Off!
Ok, here we go again as Dolly Parton sings, LOL! This next piece is for him, yes Valentine's Day is not always about her. Here is a wonderful gift idea for that lovely man in your life! It's from the Wood In Philosophy company, its one of their elegant, handcrafted, luxury wood watches that will have your man eyes fixated on its beauty! This one is called the Bowen Chronograph Wood Watch || Ebony + Ash
Each watch tells a unique story and can be engraved with a special text or image engraving message, engraving is done on the back of the watch. Simply leave your instructions in the notes when checking out. The watch has a Ebony Wood and Ion Plated Stainless Steel watch case, a Sapphire Crystal Glass, a signature Seiko VD51 Quartz Movement,
Ion Plated Stainless Steel Butterfly Clasp, Splash-proof but should not be submerged in water, 15 days returns/exchanges – except on personalized products, and a 12 month limited warranty. So, no matter what he's wearing Valentine's Day, a suite, nice jeans, or a pair of slacks and a nice shirt, he's sure to bring lots of attention to his wrist with his new Bowen Chronograph Wood Watch . It's bold, impressive, and sure to turn heads! Hurry and order your man's watch today so it can arrive in Wood In Philosophy signature wooden box!
Disclosure: Howdy everyone, I just wanted to inform you that I did receive sample products and monetary fees.  I am disclosing this in accordance with the FTC guidelines.