Happy Valentine's Day From GAMEVICE, let the games begin. @Gamevice
Welcome to our 2018 Valentine's Day Guide! We will be sharing with you some awesome Valentine's Day gift ideas for your sweetheart! We will also leave links back to each company, so you can visit, so sit back and enjoy!!!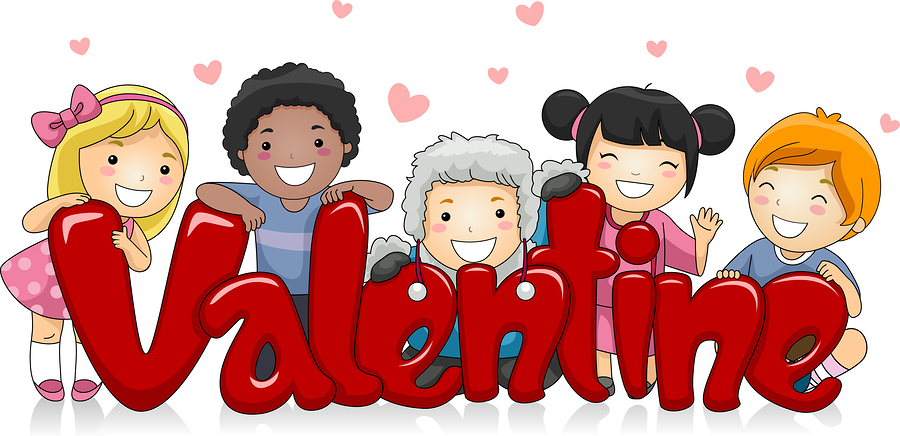 Today's Valentine's Day Gift Idea is for the entire family. It's called: GAMEVICE.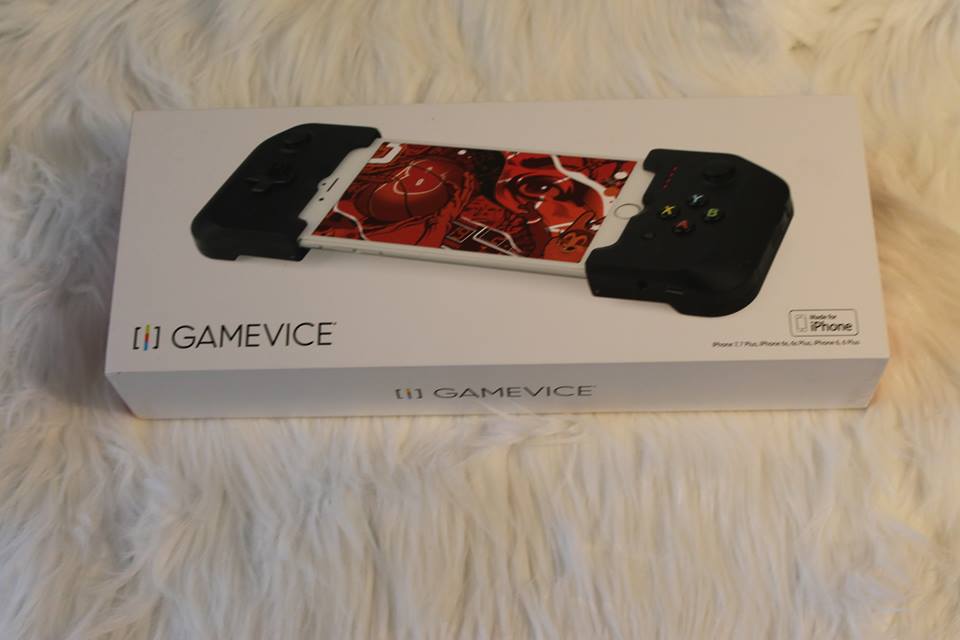 If you're wondering as to what is this GAMEVICE? Let me tell you about this innovative controller. You see, GAMEVICE will help you bring your games to life. This Mobile console gaming is a reality and will be a great gift to share this Valentine's Day! By combining the latest iOS device from Apple with GAMEVICE, you can now get a phenomenal mobile gaming experience right at the tip of your fingers.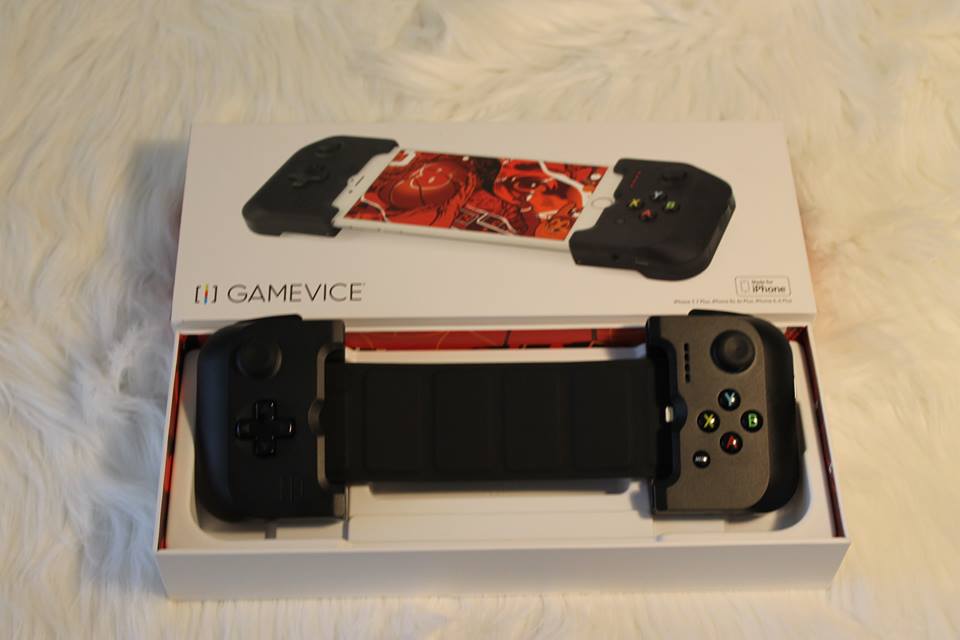 Apple iOS devices have processors and storage on par with most popular consoles. The GAMEVICE delivers the controls and with over 1000 games on GAMEVICE Live, you have a gaming rig and a library of games in the palm of your hand.
The system is Compatible with: iPhone X, iPhone 8 / 8 Plus, iPhone 7 / 7 Plus, iPhone 6s / 6s Plus, iPhone 6 / 6 Plus only.  The GAMEVICE is a pretty cool contraption that brings tactile controls to your iPhone or iPad .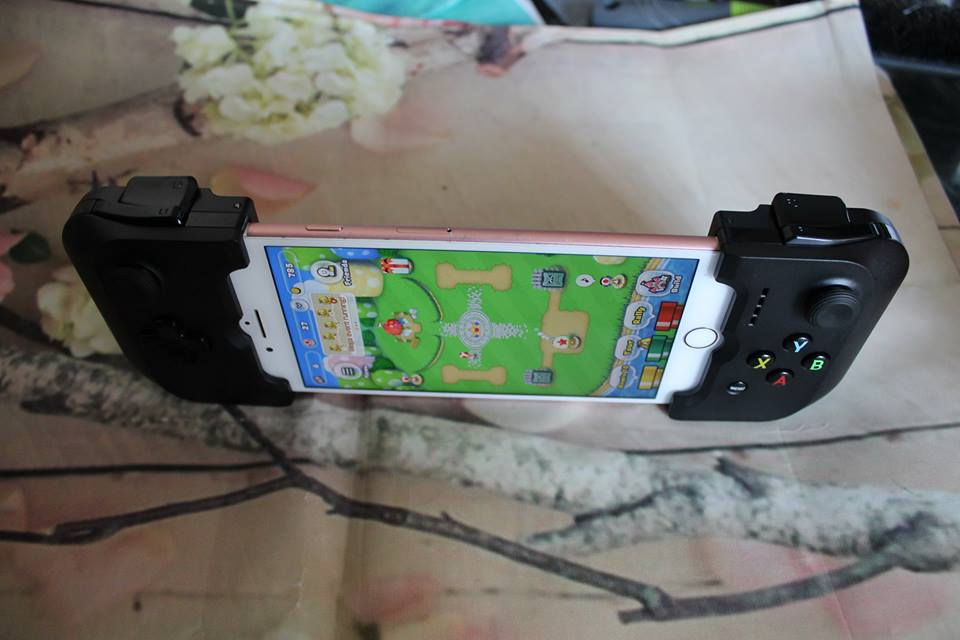 Once you add your phone to the system you will find the controls to be very easy to use. All buttons to control your game is accessible right before your eyes, I started playing Mario and before long all the kids wanted to play. No matter where you go, you can break out your GAMEVICE and play for hours. With the GAMEVICE console having all the triggers, buttons, and joysticks you and the kids can't help but have an ultimate mobile console experience.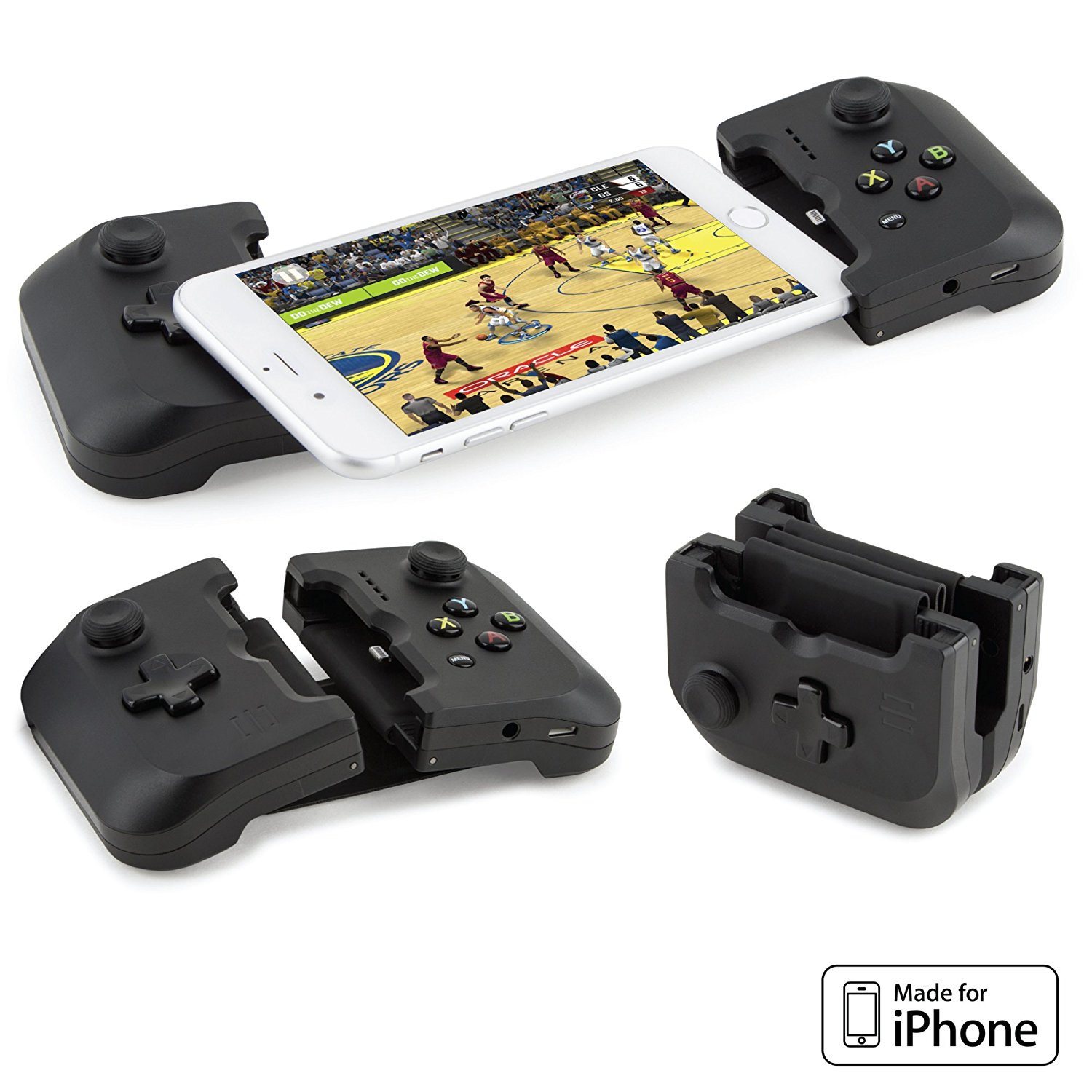 Not only is it packed with lots of power for you to enjoy playing your games, it has a Retina display for super crisp graphics and A11 processors for mega fast gameplay. There's no slowing down your game playing on this innovative powerful handheld gaming device!
Another thing I found to be nice is how your phone sits so easily within the GAMEVICE. There's no forcing your phone inside, just spread the GAMEVICE apart and add your required phone!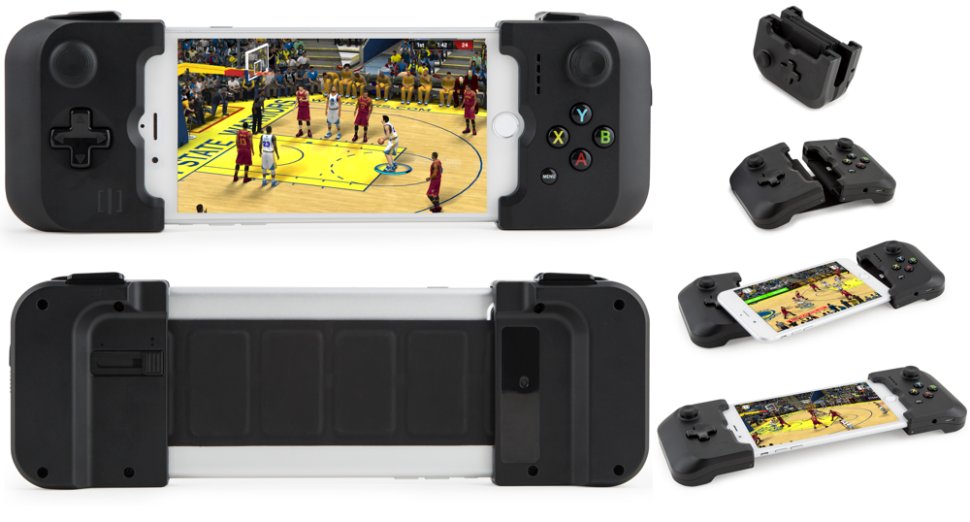 Keep in mind also that there are NO BATTERIES NEEDED. Again you will have the classic hardware controls – Dual Analog Joysticks; A, B, X, Y Buttons; D-Pad; L1, R1 Bumpers; L2, R2 Triggers; Menu Button, you have the INPUT/OUTPUT – 3.5mm Headphone Jack, Lightning Receptacle, Lightning Connector, 4 LED Indicators, last there is NO LATENCY, PAIRING, or POWER LOSS – Gamevice connects directly to your smart device's charging port.
No need to pair or charge and every button press counts. Play your favorite console titles with GAMEVICE and raise your mobile gaming to the next level! I can't wait to play Sonic and a few other favorite games I like.
So, are you ready to take your gaming experience to a whole new level of fun? If so don't wait, order your GAMEVICE today so the entire family can have some FUN this Valentine's Day!
Don't forget to connect with GAMEVICE via Facebook | Twitter | Instagram |
Disclosure:  Howdy everyone, I just wanted to inform you that I was not compensated for this post. However, I did receive a product from the company below and the opinions expressed in this post are 100% my own. I am disclosing this in accordance with the FTC guidelines. All prize fulfillment will be provided by Sponsors.