Getting organzied with ClosetMaid 2Door Dark Cherry Stackable Storage!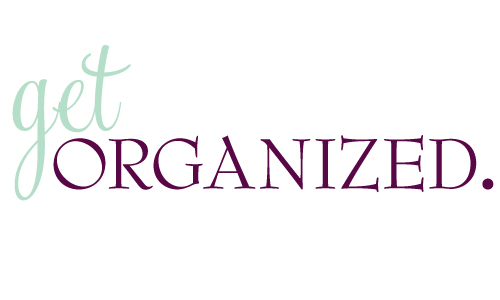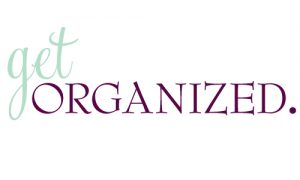 I have been saying this for many years and have really never acted upon it until this month. I'm ready, ready to get things organized in my home. I have been going from room to room making changes and decluttering my home.
I figure if I can just do a little a day it will at least be a step in the right direction. I really wanted to start with my walk in closet, well I don't know about calling it a walk in closet. Here's why, everything from shoes to books to DVD's, CD's and products are in that closet.
I have a very hard time trying to walk in there to get what I need. There is so much in there that the other day when I went to get a DVD to watch with the kids, they all fell upon my head, giving me a headache out of this world.
That's it, I told my husband! I'm going to find a way to get those DVD's & CD's out of my closet. So I researched and found the perfect company to help me do that. I found ClosetMaid.
If your wondering what is ClosetMaid? Let me introduce them to you! ClosetMaid  offers a variety of storage and organization products for your home. They assist you with solutions for your closets, pantry, kitchen, laundry room, garage etc. The company was founded on the principal of assisting people with  improving the storage space in their home.
Founded in 1965 in Delray Beach, Florida, we were the first to manufacture ventilated wire shelving for closets in new home construction. We grew quickly, and in 1970 moved to our current headquarters in Ocala, Florida. Today we are the worldwide leader in home storage and organization, offering innovative wire and laminate/wood storage systems for use in bedrooms, kitchens, family rooms, laundry rooms, home offices and garages – wherever people need to store and organize their things.
I have to tip my hat off to ClosetMaid for making storage products that not only simplified my life but also allowed me to become more organized. Their wonderful products has taken my closet to another level, a level of keeping things in place, giving me more adequate space in my closet to store other items in a organized fashion, the ability to not worry about DVD's or CD's falling upon my head. ClosetMaid is a product that has a solution to organizing any area of your home. You can order the Cube Storage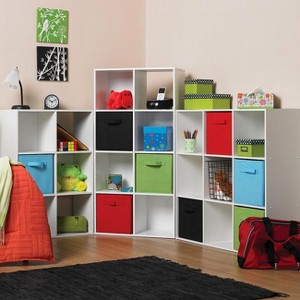 which is a great way to organized your children's room. How about the ClosetMaid SuperSlider Closet Organizer.
Nice right!
ClosetMaid was generous enough to help me get organized too. They sent me the 2 Door Stackable Storage Organizers.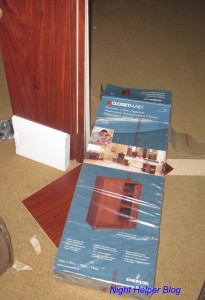 I had to get the assistance from my husband to help me put it together. It's very heavy and well constructed. It took him less then an hour to put it together.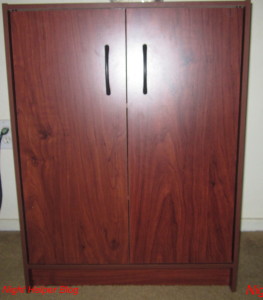 Its a beauty for sure!
It has lots of space inside to store whatever you wish to utilize it for.
My main goal is to use mine as my media cabinet to hold all my DVD's and CD's! I have boxes of movies and I just pulled a few out of the closet to give you a vision as to how wonderful this 2Door Stackable Storage looks. Everything is organized and listed in order. I can't wait to pull out the rest of the boxes and fill my storage cabinet completely. I'm excited to know that I can walk into my closet without worrying about movies falling upon my head. "No More Headaches" for me! LOL!!
I even jazzed it up with a few pictures of the kids! It was a simple step in putting it together, plus its a convenient way to hold your shoes, hobbies, media and office supplies.
Features two adjustable shelves
Provides concealed storage space
Suggest use with other Stackable Organizers
Available in a variety of finishes/colors
Easy to assemble
Stands 31 1/2″ high by 24″wide by 11 1/2 deep.
I love my ClosetMaid 2 Door Dark Cherry Stackable Storage and I'm so Thankful to ClosetMaid for allowing me the opportunity to review this product as well as giving me the chance to share it with all my readers.
Disclaimer Statement
I was not compensated for this post, however I did receive a product sample from ClosetMaid. The opinions expressed in this post are 100% of my own and any product claim, statistic, quote or other representation about a product or service should be verified by the above mentioned store, PR,or product designer.