Get Your Icy Bev Kooler Today. @GrandFusionHW
What if I told you, you can now enjoy your beverage anywhere you go? Well it's true, because the Icy Bev Kooler can keep your glass bottles, secured, and private all due to its insulated stainless steel shell. The Icy Bev Kooler has a double-walled, vacuum-sealed base that will keep drinks cold for hours in the hottest weather. Not only will it keep beverages cold, it will also protect bottles from drops and spills making it safe to take glass anywhere, especially to the beach, lake or pool.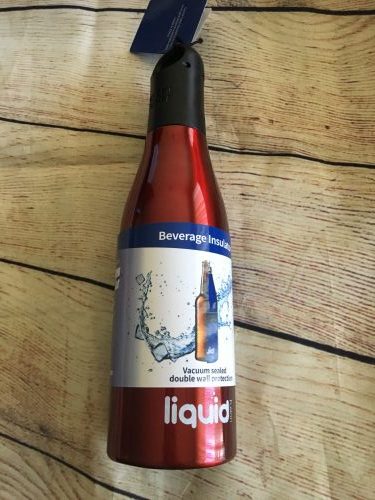 It took no time to open my Icy Bev Kooler,  the top easily screwed off and inside I saw a manual , stopper to seal open bottles, sizing disc, and the kooler separated into two pieces, you have the top cone and the center ring which is the base.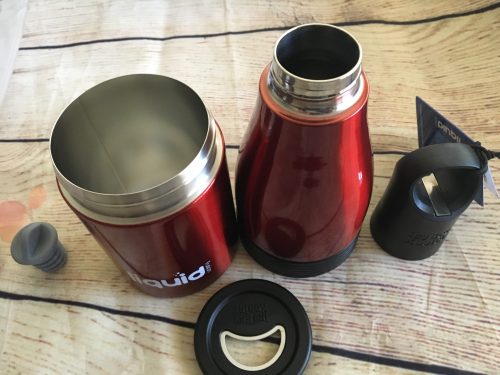 Now inside the Kooler you'll see it is made from high quality 340 stainless steel. Before use make sure to wash your kooler and let dry, I do this with all my coolers no matter what. The Icy Bev Kooler is designed to hold most 12 ounces bottles including most brands it states but, looking at the designed I would recommend thin bottles just to make sure your beverage will fit properly.  I like how the bottle opener is built into the cap making it accessible no matter where you go. They are available in Silver, Black, Blue, or Red colors.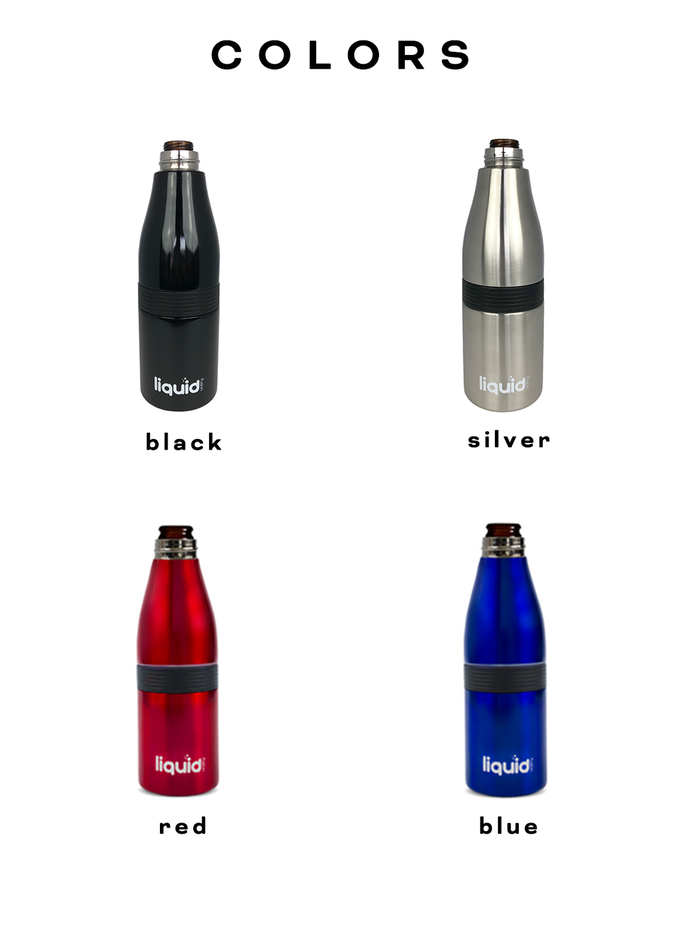 Keep in mind that the rubber stopper that is also inside the lid will keep your beverage sealed until you're ready to enjoy your beverage. Another thing that's cool about the Icy Bev Kooler is the ability to attach my kooler to many things like my backpack or purse because of the loop area. They can also be personalized by adding a sticker or logo of your favorite team, band, or name of your company.
The company that created the Icy Bev Kooler is Grand Fusion Housewares: Grand Fusion Housewares, Inc. was founded by industry veterans with the goal of introducing "best in class" supplier partners to the North American retail marketplace. Our team searches the globe to bring our customers innovative products of the highest quality at an affordable price. Our passion is finding products that will help make your life better.
Christmas is coming up and these would make great gifts for dad, co-workers, friends and family and let's not forget moms too. Check out their website here to purchase yours.
Don't forget to connect with Grand Fusion Housewares via social media Facebook | Twitter
Howdy everyone, I just wanted to inform you that I was not compensated for this post. However, I did receive a product from the company below and the opinions expressed in this post are 100% my own. I am disclosing this in accordance with the FTC guidelines. All prize fulfillment will be provided by Sponsors.