Today Is The Day, Hatchimals WOW Is HERE! #Hatchimals #WOW #Amazingtoy
Ladies and gentlemen, boys and girls, September 18,2019 is the day Hatchimals released their new, adorable, fun, Hatchimals WOW!
From the moment Spin Master toy company introduced Hatchimals the world became obsessed even us adults with this cool self-hatching toy. Now, Spin Master have taken this toy to a whole new level of fun by creating a giant re-hatchable Hatchimal, called Hatchimals WOW!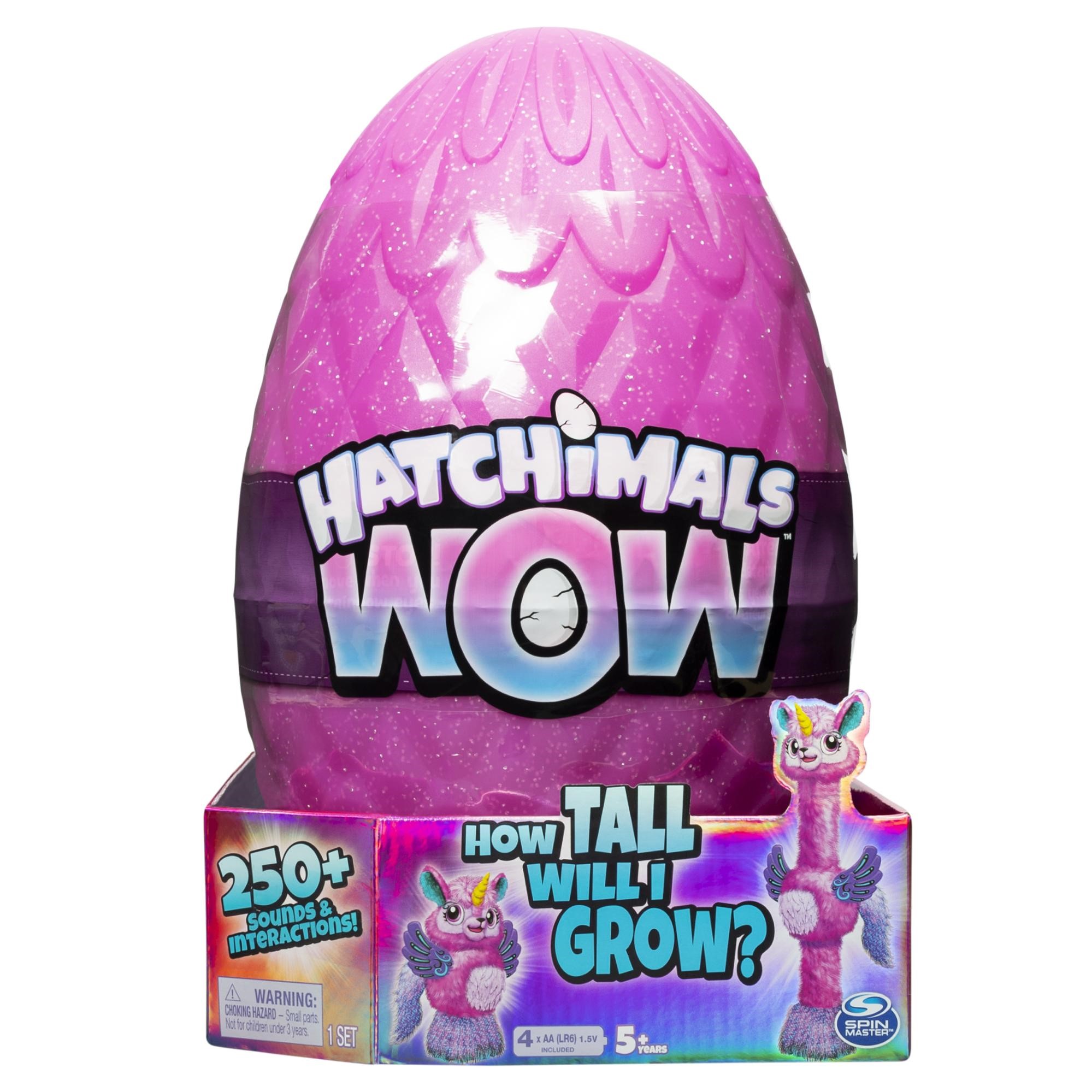 Inside the largest and first-ever re-hatchable Hatchimals egg, is a Llalacorn excited to meet you! Part unicorn, part llama, Hatchimals WOW is the first Hatchimal to express its emotions through movement – with a neck that can magically grow up to 32-inches tall or shrink down on its own, Hatchimals WOW is larger than life!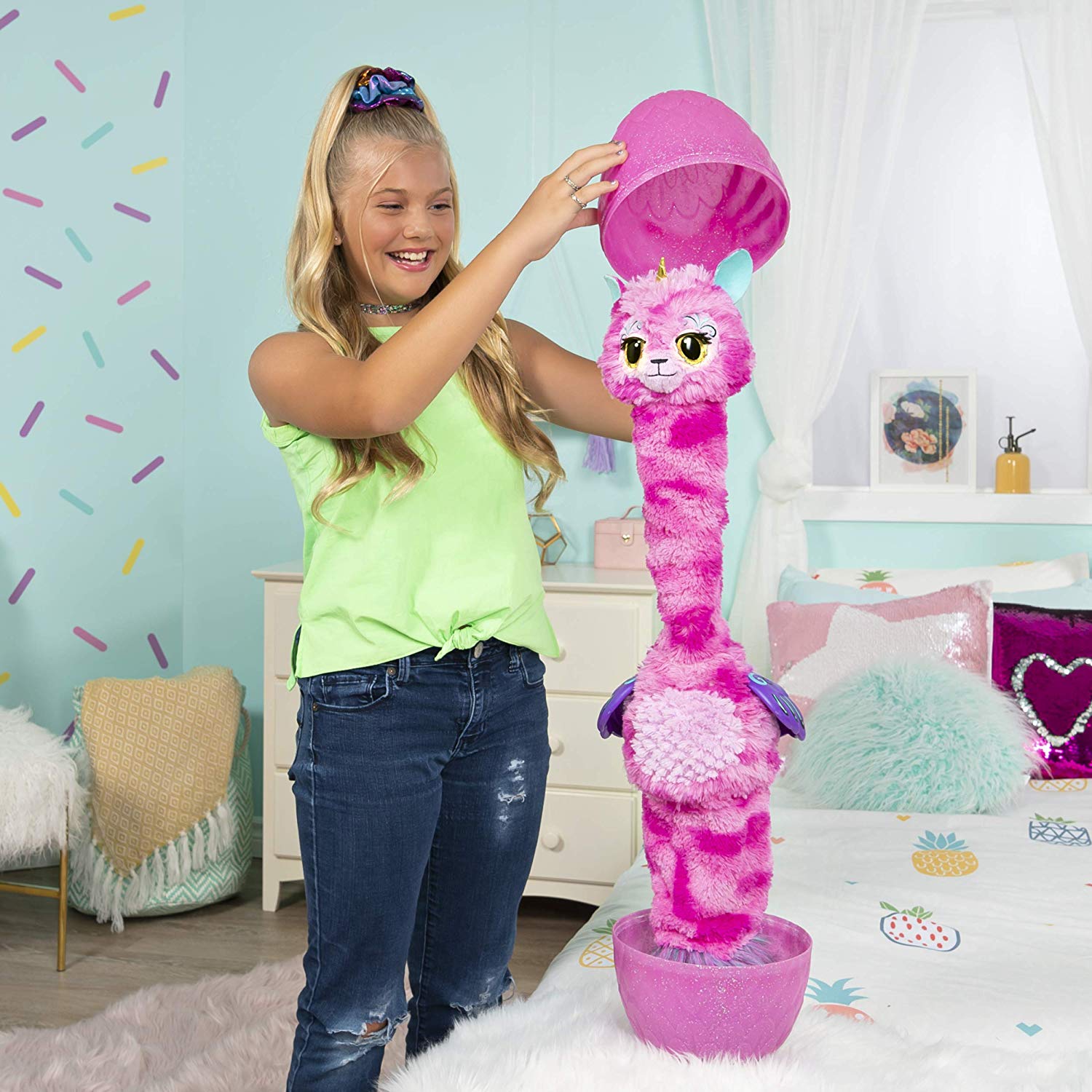 Every time you hatch the egg, Llalacorn wakes up in one of 10 surprise moods! Out-of-egg you can cuddle with her, feed her, play games or tickle her! Hatching only takes five minutes, but your Llalacorn can't do it without you. To hatch, tilt the egg back and forth. When you see rainbow eyes through the shell, your Llalacorn is ready to hatch – she will grow taller until she pushes the egg top off, singing "Hatchy Birthday!"
The best part is your kids won't know if their cute friend is pink or purple not until she hatches, either way, she's sure to be cuddly, ticklish, and playful and provide lots of fun. Discover the unique personality of your Hatchimals WOW as you play with her. Hold on there's more this cute furry Llalacorn comes with over 250 sounds and reactions with endless fun!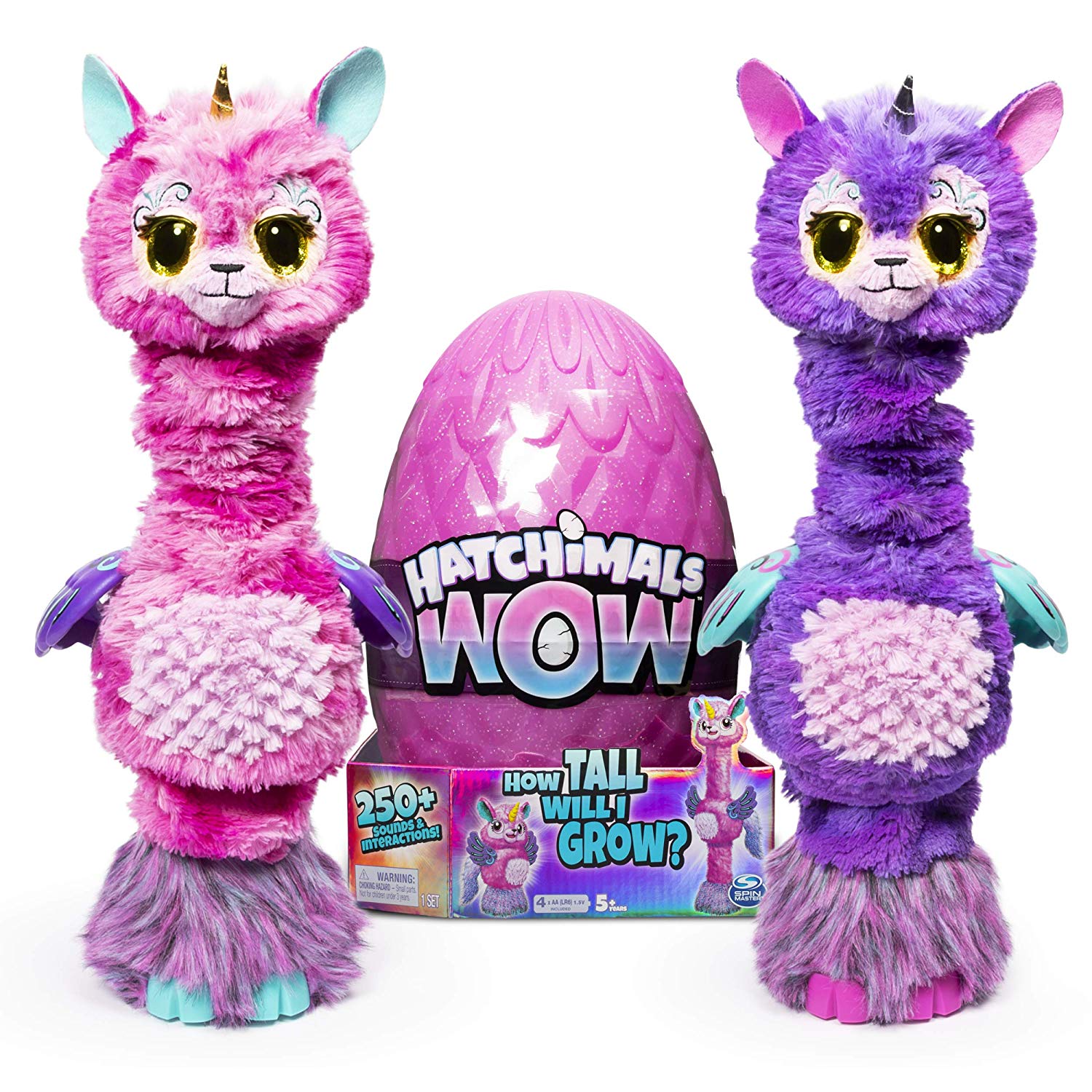 Spin Master really outdone themselves with this Hatchimals because you see the Llalacorn can be re-hatched, yes you heard me, re-hatched! Once kids are done playing with her, all they have to do is place her back into her egg, close the top, and she'll hatch all over again, each time in a different mood……. cool right!
There's so much to discover the more you play and care for your Hatchimals WOW! Bring home the ultimate Hatchimals surprise with Hatchimals WOW! You won't believe what your eyes are seeing as you unbox your Hatchimals WOW and watch it grow and interact with the kids!
Thank you SPIN MASTER for creating a every lasting, well created, technology toy that will bring lots of smiles and cheers to many children.
Llalacorn is officially available in Walmart, and Target stores, or you can pre-ordering on Amazon today for $79.99. Better Hurry, with the Holidays coming soon you better believe she will be off the shelves fast!
Connect with Spin Master
Facebook|Twitter|Shop
Howdy everyone, I just wanted to inform you that I was not compensated for this post. However, I did receive a product from the company below and the opinions expressed in this post are 100% my own. I am disclosing this in accordance with the FTC guidelines. All prize fulfillment will be provided by Sponsors.